Single and alone for the holidays
Single And Alone For The Holidays? 6 Strategies For Surviving And Even Thriving The Holidays Alone
Sally Connolly, LCSW, LMFT has been a therapist for over 30 years, specializing in work with couples, families and relationships. She has expertise with clients ...Read More
---
Are you single and feeling lonely and alone this holiday season? If so, you are not alone…in those feelings.
What is it about the holidays that makes single people feel more lonely than at any other time in the year?
Some of it is because of the media. Movies, television shows and even commercials share stories that can highlight the "different-ness" of those not coupled. Holiday invitations and parties include spouses and guests and attending alone can feel lonely.
The holidays tend to highlight many emotions, both good and bad. When loneliness is prevalent, it is often hard not to focus on the alone and loneliness more than other emotions and thoughts.
Explore Your Options Today
There are, however, things that you can do to build a way of thinking and acting that allows you the ability to enjoy your life, even when you are alone. Here are some strategies for you to employ right now to help you survive and maybe even thrive through this season.
1. Accept the Fact that you ARE Single and Embrace the Good Parts of "Single-hood".
Don't allow thoughts or feelings of desperation to seduce you into doing things that do not fit with who you are just to find a partner. This is especially important if you are newly single. Take things slowly and learn to appreciate the many good things of being "un-partnered".
You may need to spend some time grieving a lost relationship. If that is the case, then talk out loud about it. Write about it. Cry about it, if that helps. Do a little work to understand the meaning of it in your life and then find ways to let it go, at least for awhile.
Be kind to yourself.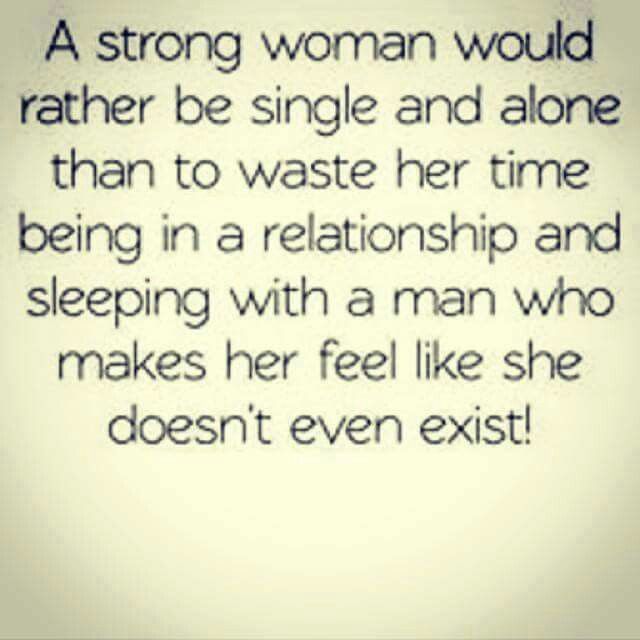 2. Meet the Holidays with Realistic Expectations
You may fantasize about your hopes and dreams for the holidays, however, it may only BE hopes and dreams. Be realistic about yourself and your life as you move into the holidays.
Look for small positive things and focus on them rather than what is missing. Look for ways to create meaning in these holidays for yourself that are realistic.
3. Share the Holidays with Others
This may be a good time to spend with another family … or not. Sometimes when you are with others who are connected, it only makes your connections more noticeable. Have a conversation with yourself and decide whether or not this is a good plan for you.
Instead, you might want to pass the word around the office or neighborhood that you will be on your own and find out if there are others who might be alone as well.
Start an "orphan family" tradition for others who are also without family. Adopt each other for the season.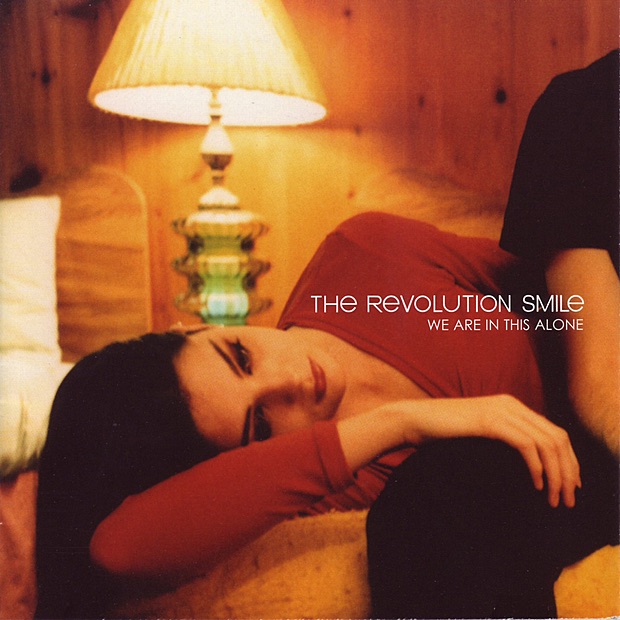 4. Develop an Attitude of Gratitude
Rather than focusing on what is missing, pay attention to the goodness present. Begin a holiday gratitude journal by writing each night about what you are grateful for that day.
The more that you think and talk about the good in your life, the more you will feel the good in your life. When you change your thoughts and actions, feelings will eventually catch up.
5. Do Something for Others
Do something for others even if you don't think you will receive thanks. The act of thinking about another person and doing something special for them helps put your own life in a different perspective. It feels good to help someone else and lift their burden.
6. Honor Some Old Rituals and Consider Developing New Ones
Rituals help promote a sense of well-being. Old ones can provide a sense of continuity through times of transition while developing new ones aids in accommodating to new situations.

Evaluate which rituals you want to keep and consider developing any new ones that might mark the positive things about you or your life right now.
Above all, remember that the holidays are only a few weeks. They do not last forever and you will find yourself ready to embark on a new year.
Keep Reading By Author Sally Connolly, LCSW, LMFT
Read In Order Of Posting
Start GADSWPV-3.17 -->
Start GADSWPV-3.17 -->
How to Deal If You're Feeling Sad About Being Single During the Holidays
Even if you're fine with your relationship status during the rest of the year.
By Hannah Smothers
Tanja Ivanova / Getty Images
Despite the fact that there's nothing inherently sexy or romantic about the winter holidays, the season somehow has become imbued with the pressure to be in a great relationship.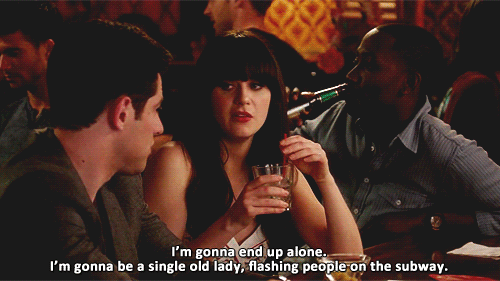 Holiday rom-coms and jewelry commercials abound this time of year, and, if you're single and visiting with relatives, you're almost guaranteed to hear a less-than-sensitive "Are you seeing anyone  special?" from someone at the dinner table. 
Even if you're totally okay with your relationship status, the coming weeks can be a real bummer if you're not currently partnered. So if you're feeling especially lonely right now, here are a few ways to cope.
Know that there's no shame in wishing you were in a relationship.
Even though there's an abundance of social pressure to be partnered, there's also a cultural misconception that it's "weak" to want a significant other. There's nothing weird about longing for someone to spend time with. "Romantic relationships are a normal thing to want for most people," Jennifer Creson, LMHC, a mental health counselor and owner of Protea Wellness, tells SELF. "Besides the greater culture telling us we should want it, feeling a sense of love and belonging is natural for most humans.
" 
You might feel like you have to grit your teeth and be sunny about "choosing yourself!" at all times in order to prove something to yourself or others, or otherwise make the most of your situation. There's no shortage of advice dedicated to embracing your single status and making the most of your time (just look at the number of advice books and articles on "how to be single"), which often ends up feeling like pressure to love and embrace your solitude. But what about those moments when you simply…don't love it? (Like, for instance, when you're the only single sibling in the annual "ugly sweaters" group photo.) 
"There's nothing wrong with wanting a romantic relationship, just like there's nothing wrong with not wanting one—judging ourselves for our needs and wants is what hurts us," Dr. Creson says. Putting inordinate pressure on yourself to make the most of being single can be rooted in an optimization mindset that just isn't sustainable—basically, know that you don't have to treat every less-than-desirable thing that happens to you as an opportunity for self-improvement.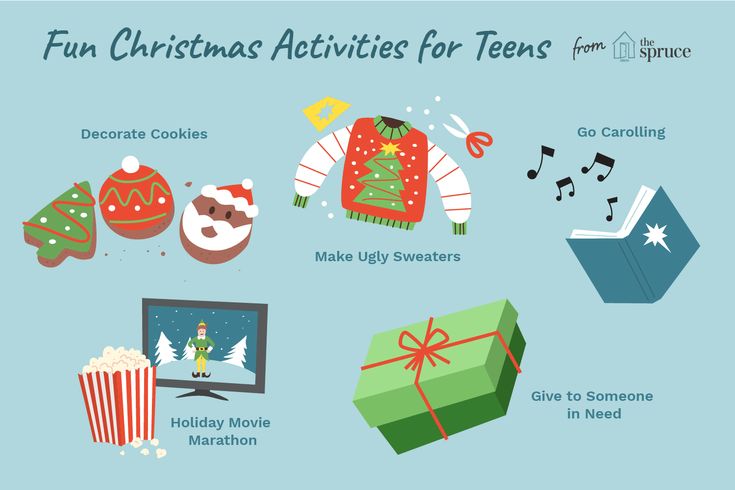 Instead, aim to listen to your desires and think about where they're coming from. Is your desire to be in a relationship coming from more generally wanting affirmation or companionship? If so, think about ways to feel loved and connected to others that don't derive from a romantic partnership. Or is it that you feel pressure to align with what feels "expected" of you? If that's the case, take a beat, and remember that everyone is on their own timeline.
Recognize when your family's values don't align with your own.
If you're dreading a visit with your family of origin this season, you're certainly not alone—especially if you're single and you know that your relatives are going to, in their own crafty way, pressure you to couple up soon. You might find that this kind of commentary can really bum you out, even if you don't usually feel shitty about being single. In the moment, you can politely deflect: Try redirecting the conversation to other "successes" you enjoyed throughout the year that don't have anything to do with your relationship status, and remember those successes can look any which way.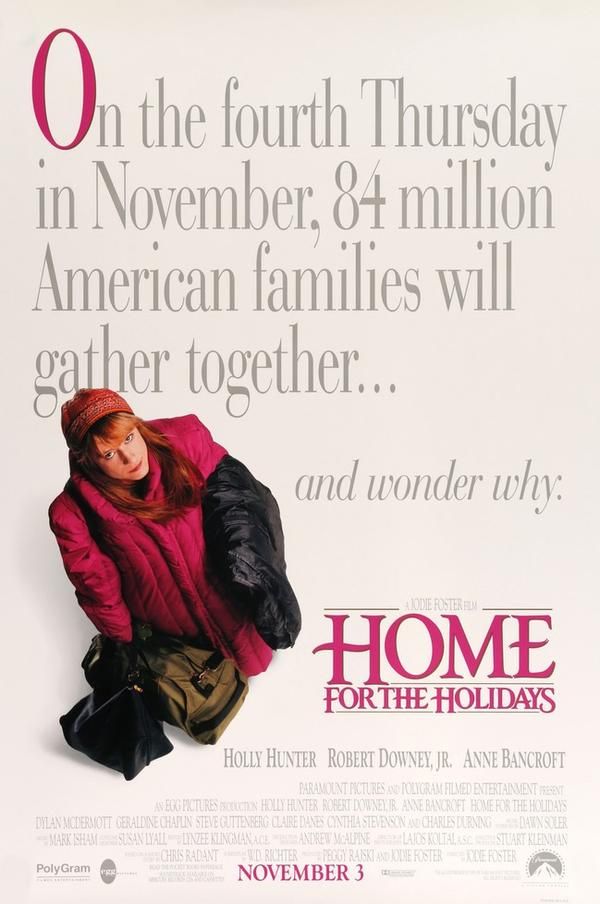 Maybe your 2022 was work-centered, or perhaps you achieved some personal goal, or perhaps you simply coasted through a difficult year relatively unscathed. All of these are accomplishments worthy of dinner-table conversation.
It can also be helpful to recognize that remarks about your romantic life aren't even really about you, but about the people making them. "Families put pressure on us for many reasons, but most are fear-based," Dr. Creson says. "Fear for us, or fear for themselves. But we don't need to take on our family's fears and internalize them." What Dr. Creson means is that what you hear as your family's concern that you'll be single forever may be based on what they think constitutes a "good" lifeBut, as you know, there are so many different ways a happy, successful life can look—and your family's model of that might not line up with your own. 
"If we are fine where we are, but our families want something different for us, that's on them," Dr. Creson says. "If we live a life that is not aligned with our own values just to please someone else, that's where we get into feelings of loneliness, resentment, and dissatisfaction.
We can't pick our families, but we can divorce our sense of worth from their beliefs and connect them more to our own." 
Even if your ideas line up with your family's, and you do wish you weren't single, listening to their pressure and internalizing isn't going to help you feel better. "If we wish we were somewhere else in our own lives, shame isn't going to help us get there," Dr. Creson says. "Shame shuts us down and keeps us stuck. Contrary to popular belief, tough love doesn't usually help motivate people." And that also applies to the kind of love you extend to yourself.
Actively reach out to friends for support.
As writer J.P. Brammer recently addressed in his advice column, ¡Hola Papi!, it can sometimes feel like you're the only person reaching out to others. Rather than keeping score—and not getting in touch with others if you're dwelling on a perceived imbalance—it's better to ask for what you need, and sometimes what you need is companionship. As Brammer succinctly puts it, "I have limited time on this planet, and I'd rather try and fail to connect than keep to myself until I'm dead.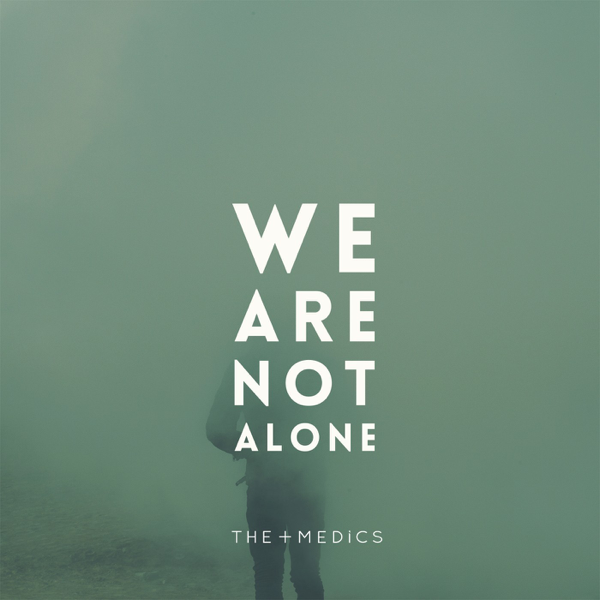 " 
Dr. Creson offers similar advice: If you wait around for people to think of you first, you may find you're waiting longer than you'd like to. It's not a personal affront unless you choose for it to be, especially during this time of year, when people are combating a host of various difficulties associated with friends and family, or just trying to be on their phones less, it's easy for friendships to get lost in the tide.
If you feel like you're burdening your friends, take a step back and examine where that feeling is coming from. Are you reaching out to the same friend with the same issue every day, or do you just have the ambient feeling of being "too much"? If it's the former, Dr. Creson advises asking your go-to friend if they have space to hear you out and/or hang out with you; if it's the latter, consider that your brain may be leading you astray. When you do reach out to check in—which you should!—Dr. Creson says that it's best to do so without expectation. "Allow whatever answer comes, and don't feel bad if a friend isn't up for it at any given time," she says.
"They might just be going through their own stuff—ask another friend." 
Most Popular
Remember that it's fine to reach out to people around you for support; it's undeniably true that, at some point in the past or future, you've been or will be the friend someone else is leaning on during a difficult time. Our collective loneliness isn't always in sync, which is ultimately great, and friendship isn't a transaction that needs to balance out anyway. Reach out when you need to; your friends will do the same when they need you. 
Resist isolating activities.
"Loneliness can cause some of the deepest feelings of attachment-based grief we will ever experience," Dr. Creson says. "We naturally want to escape deep feelings of grief, and we come up with all kinds of creative ways to cope. The ones that isolate us are the ones that won't help."
As Dr. Creson says, "isolating activities" can be sneaky, and they differ depending on who you are.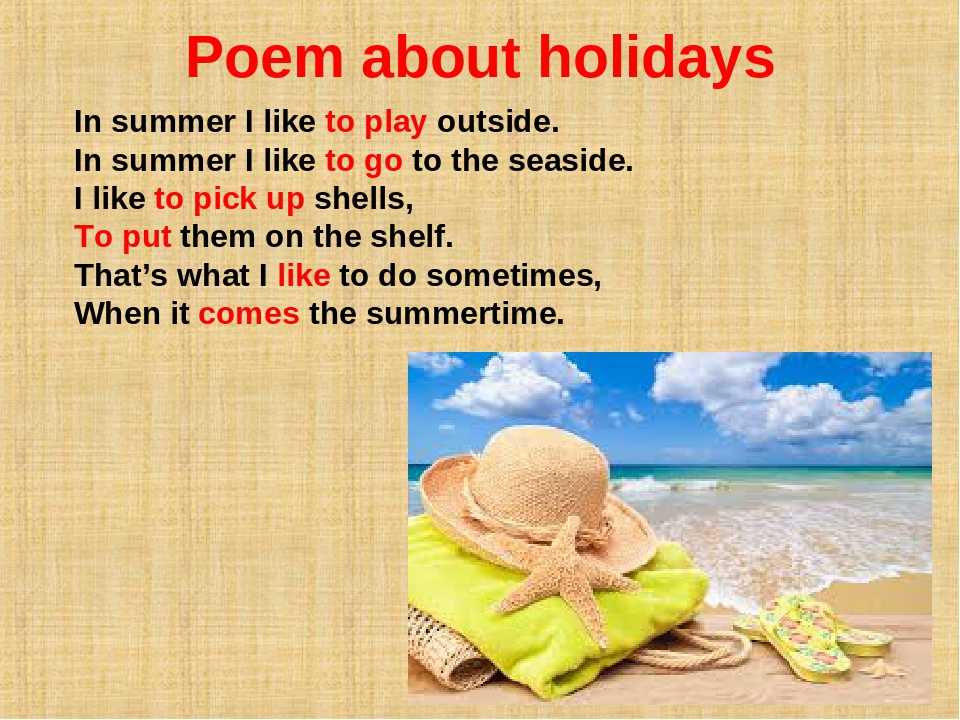 While some people may find comfort in hitting up the hometown bar and hooking up with a former flame, others may find that that only adds to their loneliness. If you fall into the latter category, Creson advises against leaning into urges that may temporarily soothe only to burn in the long run. (And if you fall into the former? Go ahead, have some fun!)
While Dr. Creson lists drinking as a potentially isolating activity, only you know what does and doesn't work for you. But what you should seek out during lonely periods are what Dr. Creson refers to as "pro-relationship" activities—which can occur with other people, but also just by yourself. A pro-relationship activity might look like grabbing brunch with a friend, or it could be something like writing in a journal for the first time in 2022. (There's still time!) You're aiming for anything that makes you feel a sense of connection, whether with others or with a less lonely version of yourself. 
Don't run away from grief.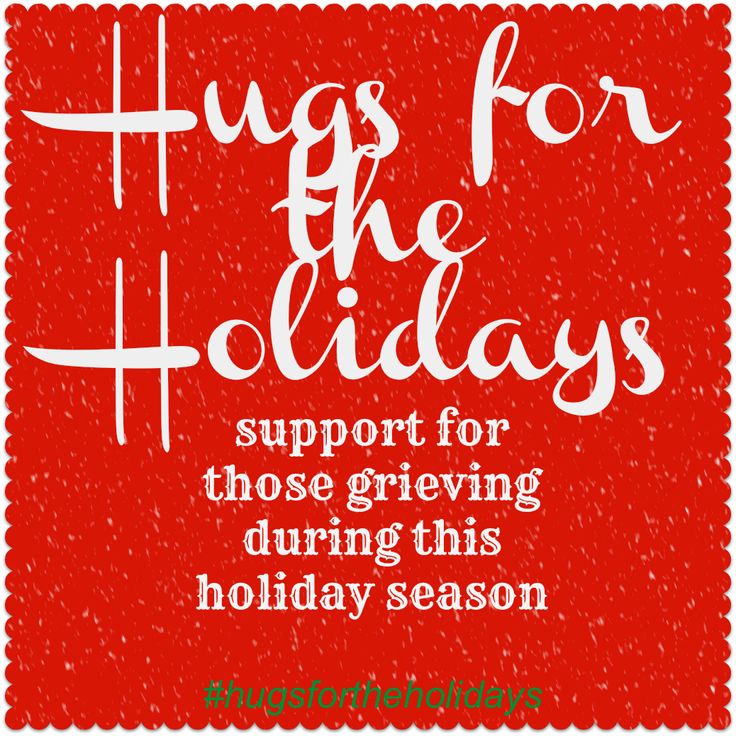 While we typically associate grief with death, it can arise from any sense of loss. And, as Dr. Creson says, relationship-based loneliness is one common cause of deep grief. "Grief is wily, and just when we think we're past feeling bad, it can slide right back, especially during this time of year," Dr. Creson says. "The thing about having yearly repeating holidays, especially when they coincide with it being darker and colder outside, is that it brings back memories of past times when it was dark and cold with twinkly lights everywhere. We might feel surprising waves of sadness or anger, and it's perfectly normal." 
Grief is an unpleasant feeling, but trying to avoid it can only make it more acute, Dr. Creson says. That doesn't mean you should wallow in your bad feelings, but there's healing in acknowledging what you're experiencing and taking steps to address it head-on. 
To help combat grief, you can take Dr. Creson's advice and reach out to people and participate in those aforementioned pro-relationship activities.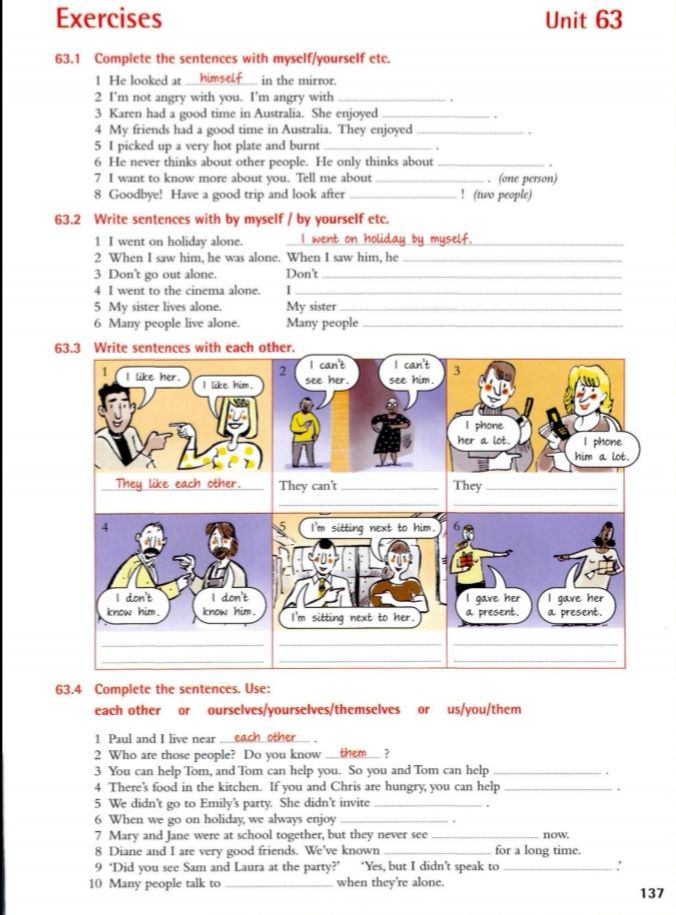 There's also a lot of power in creating new traditions. How would you enjoy the coming holidays if there was no precedent for celebrating them? Would your version of New Year's Eve de-center the pressure to kiss someone at midnight (overrated), and instead prioritize a midnight journal entry or a group hug with a bunch of close friends? (Or perhaps you'd prefer to sleep right through the stroke of midnight and put your energy into doing something meaningful or energizing on New Year's Day?) 
Whatever the case may be, there's a lot of joy in crafting your own version of the season. And your version can include any style of relationship (or not) that you like. 
Related:
How to Cope If Family Gatherings Trigger Your Social Anxiety
How to Deal If Being Single Has You Worried About 'Biological Clocks' and Timelines
How to Meet Someone Without Online Dating
Hannah Smothers is a writer in Texas. Her work has appeared in VICE, Texas Monthly, TIME, and Cosmopolitan.
SELF does not provide medical advice, diagnosis, or treatment. Any information published on this website or by this brand is not intended as a substitute for medical advice, and you should not take any action before consulting with a healthcare professional.
Topicssingle lifeSingleWinterholidaysrelationships
More from Self
Krasnoyarsk psychologist told how to cope with loneliness before the holidays | NGS24
Someone is waiting for the New Year with joy, and someone - with horror and a nagging feeling of loneliness in the soul
Photo: Sasha Simutina
Share
resentment and fear. Those who know that New Year's Eve will be special carefully prepare for it: they select decorations for the house, make up the New Year's menu and wait for the holiday with bated breath. But all these expectations become a real hell for those who are left alone on the holiday, because they quarreled with their relatives or moved to another city, where they have not yet acquired social ties.
nine0009
The heroine of this article, Dasha, is from Krasnoyarsk, but now she lives in Yekaterinburg. This New Year is left alone. She shares that she is nervous with every approach of the holiday, this year she spent her birthday alone at work for the first time, and ahead is the New Year. Dasha divorced her husband only this year, so she feels abandoned, lonely and useless, although she has excellent relationships with employees and good friends, but even tons of messages and calls do not save her from loneliness. A person needs a person, Daria believes. nine0009
— Almost 4 years ago I left my home, where I always celebrated all the holidays with family and friends. In Moscow, my current ex-husband appeared almost immediately. The holidays were with him. And no loneliness. But I missed my family. Every holiday with my ex-husband was, of course, bright, but we did not go to parties with mutual friends. But I really wanted to. However, it didn't work out. Then after parting, I stayed in Moscow, I already had friends and relatives there.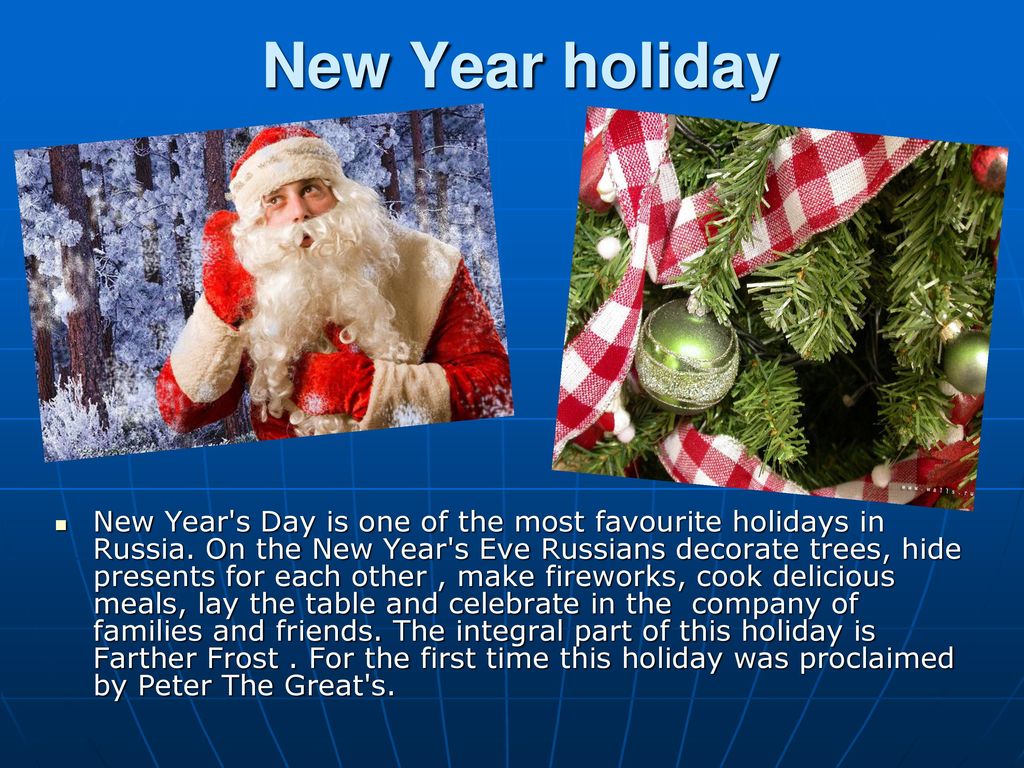 Due to work for the holidays with my parents, I could not leave, since working in retail means working on holidays. And I was sure that I would meet this New Year at least with friends. nine0009
But we all know that every holiday the desire to hug and be loved intensifies. And social media always adds to the depressing factor when many couples post vacations/holidays/partying together. And there remains an unpleasant lump in the throat, a taste of resentment "why is everything wrong with me?" But this time everything has changed.

And I abruptly moved to Yekaterinburg. This is where the feeling of loneliness intensified. Strange city, not a single acquaintance, no one. Me and the dog If something happens, no one will help me. And the worst thing is that you can't fix it. It remains only to drown in work. And then every day I was more and more in shock and nervous about how I would spend the New Year. If on ordinary days it's just sickening alone, then on New Year's, I think I'll suffocate with longing, "Daria frankly shared with us.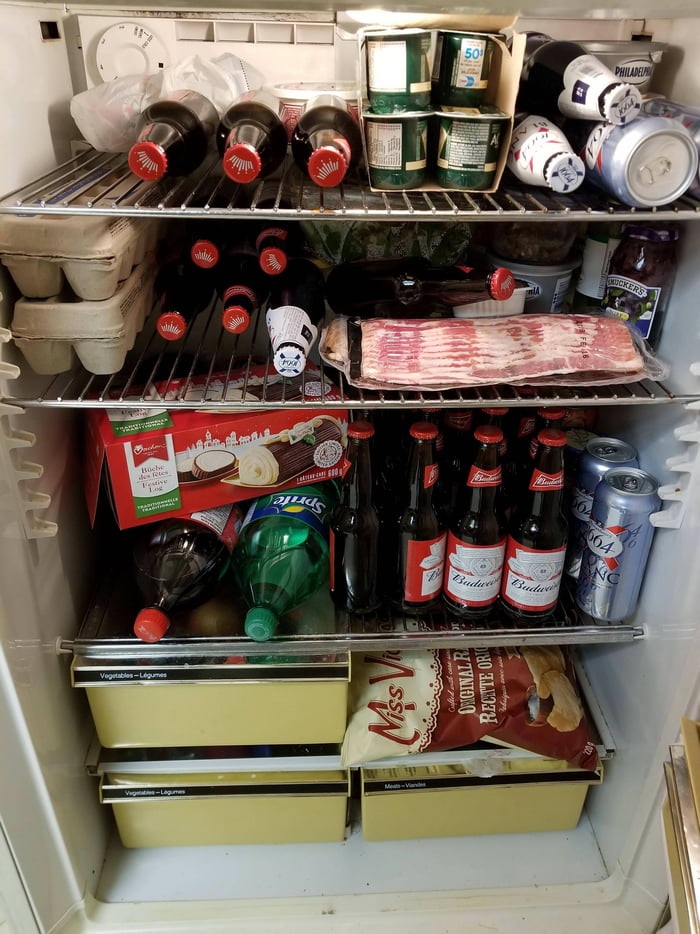 nine0009
She decided that for the New Year she would give up social networks from December 30 until the end of the holidays, stay at home with delicious food, a dog, champagne and movies.

Why is it so difficult to be alone on New Year's Eve and how to cope with the aching feeling inside, we asked psychologists.

Meeting the New Year alone is not the worst situation. When a person is left alone, he has many opportunities, because, whatever one may say, the New Year is a ritual of transition from one to another, and you can concentrate all your attention on this. You can understand what you can leave in the New Year, and what you don't need to take with you. I advise you to conduct a wonderful exercise called "100 goals". Take a piece of paper, write yourself 100 ideas for the coming year, and no matter what - from the desire to learn how to cook hodgepodge to moving to another city. nine0009
The New Year is an opportunity to look at your life from the outside, at what is happening in it, and assess your capabilities.
Ask yourself questions, including why it happened that you were left alone on New Year's Eve.

If you do not go into self-reflection, there are many opportunities to soften this loneliness. A good way is to go somewhere, especially since there are many tours where you can go with a group of strangers. My client did just that last year and had a great holiday. You can go to an institution and try to get distracted, but there will not be exactly the atmosphere that will allow you to relax, but there will still be a holiday, and this will weaken the feeling of loneliness. nine0009
The most important thing is not to panic, not to fall into serious worries, because the mood for the coming year is of great importance. Imagine that you enter the New Year like a house, and with what mood you enter, further plans will take shape. There are those who celebrated the New Year alone and did not regret it. Someone took a bubble bath to the sound of the chiming clock, someone cooked a delicious dinner for himself, someone turned on a concert on TV and created a feeling of the presence of loved ones.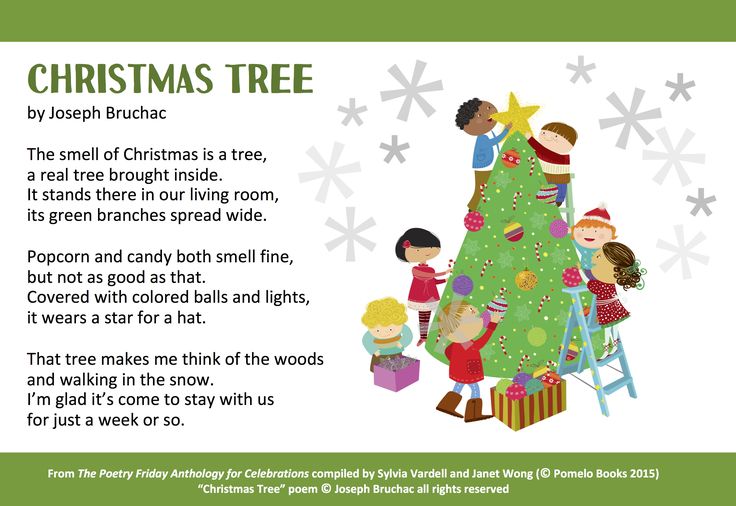 There are opportunities to not be sad. Celebrating the New Year alone is no better or worse than other options, because we don't often have time for solitude, which we can devote to ourselves, fill ourselves with pleasant walks and thoughts, feed ourselves delicious food. Ask yourself what you want and give it to yourself. No need to exaggerate the problem - after all, it's just one night. nine0009
I would like to start by explaining what "loneliness" is, because it is often perceived in a negative way. I can understand this - you can hear the bare nerve of people who feel bad because they are alone. Perhaps people may feel bad about being alone if they have difficulty with self-sufficiency. I don't want to say that loneliness is good, but you also can't say that it is something unambiguously bad.

When a person is psychologically healthy and everything is in order with his sense of self, he perceives loneliness normally, he has enough of himself to be happy. And even on the eve of the holidays, he calmly perceives that there is no one next to him who can share the joy of the New Year, but he realizes that this is not forever, and if he wants, everything will be different, but his mood does not depend on it.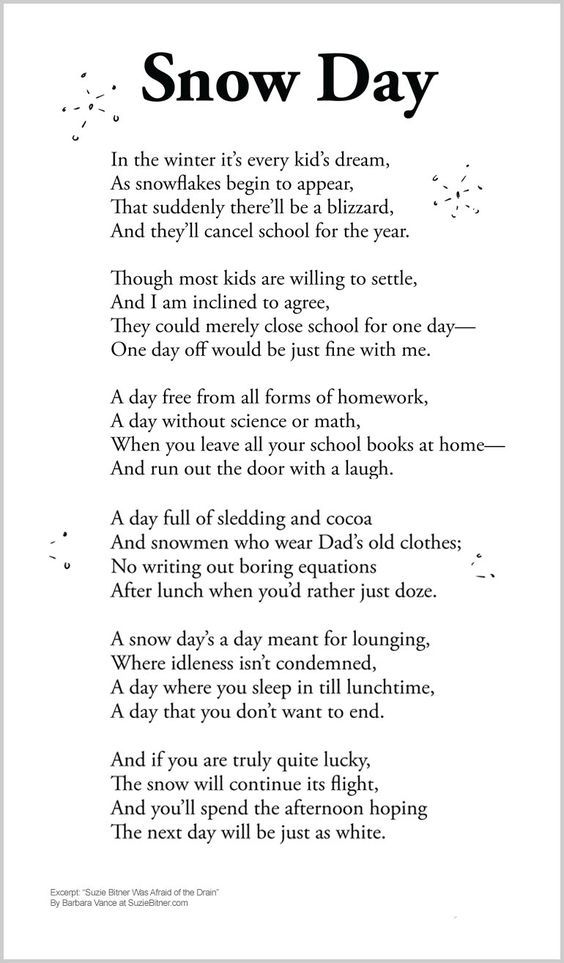 nine0009
As a rule, problems with self-sufficiency arise when a person has had some kind of serious shock: separation, loss of a loved one, or moving to another city. An aggravated crisis is the very exposed nerve that prevents you from perceiving your loneliness calmly. In any case, this is an application for personal therapy, that is, it is worth contacting a psychologist.

Why is it lonely before the New Year? Actually, this is just connected with that very exposed nerve. The holiday is positioned as a family holiday, happy people are shown everywhere, and in this case, the vulnerability of a lonely person seems to be emphasized even more, he is stung by the fact that he is not a part of it. And, of course, those who celebrate the New Year with their family or in a company are not to blame for this. It's just that when the soul feels bad, when there are some psychological traumas, they will cling to the demonstrative external festivity, which contrasts even more strongly with the state of loneliness and depression in the soul of a single person.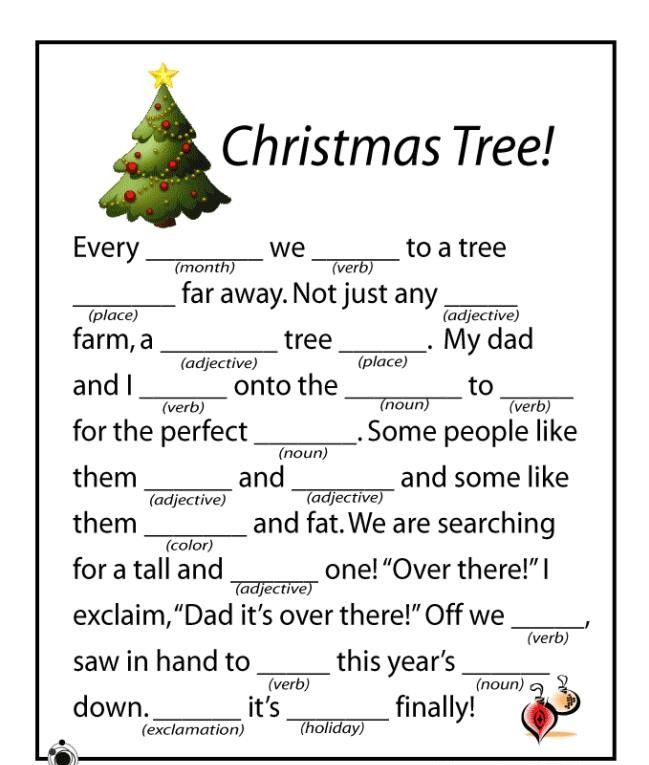 In ordinary life, this is often smoothed out, because on weekdays a person is at work among people, sleeps at night, and he does not have time to think that he is alone and that he feels bad because of this. nine0009
What should I do if I'm lonely on holidays? On the eve of the New Year, you can start working with a psychologist on this topic or schedule meetings after the New Year, but then you need to understand that the holiday will have to be spent with a bare nerve.

First of all, I would suggest asking yourself: what can I do for myself during these holidays so as not to exacerbate my state of loneliness? What can I do to feel good? There is no universal recipe here, and this is not the best option. I don't like generic recipes because they don't suit everyone. nine0009
It may be better for someone to be alone, to rethink something and understand that he himself can control his life, and that something needs to be done to feel good. Someone will find a community for themselves and celebrate the New Year with someone, but, as for me, this is an escape option.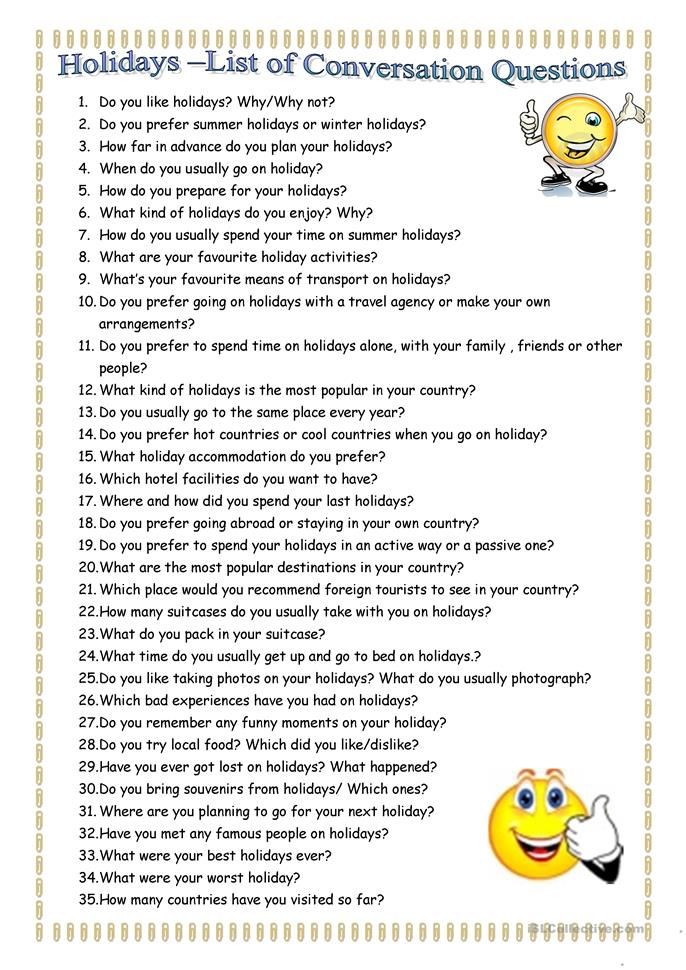 If the nerve is exposed, if there is a problem, then it will not go away even after the holidays. When we give general advice on how to deal with a particular psychological problem, we give the illusion that the problem can be dealt with easily. This can be compared to how a person covers a lacerated wound with a plantain when he should have sought medical help so that this wound later turns into a scar or resolves altogether. nine0009
The New Year will be celebrated in the entertainment establishments of the city
Photo: Nautilus
Share
If you are determined not to celebrate the New Year alone, read where you can celebrate New Year's Eve in our large review. And traditionally, on city and regional Christmas trees, you can join the crowd of walking Krasnoyarsk residents. We can only hope that it won't be too cold on New Year's Eve.

And if it becomes completely unbearable, call the emergency psychological helpline at 8 800 200-01-22.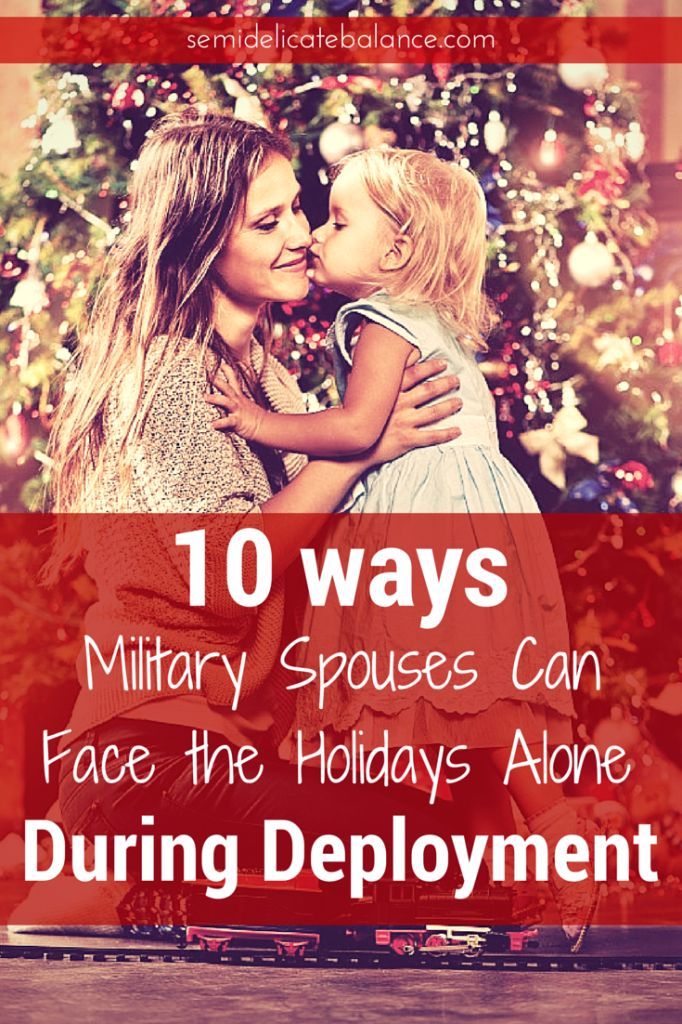 nine0003
How to cope with loneliness during the holidays
Article: How to Survive (and Thrive) During the Holidays When You Feel Alone
Author: Leo Babauta
Translation: Sergey Biryukov and in other religions New Year holidays are celebrated with joy), and at this time I always remember with gratitude what I have. I have a lot of everything, but the most important thing is a loving family.
However, some of you spend this time without your family, perhaps all alone, and I know it can be very difficult. This entry is for you. nine0003
There are many ways to be in a good mood, but during the holidays, the general fun makes people sad if they are alone at that moment. For some, this is a real problem that can lead to depression and a gloomy state.
I have thought of those who are going through this this holiday season, and I am with you with all my heart. If this time of the year is dreary and you feel lonely, here are a few suggestions.
Please note that I am not a professional.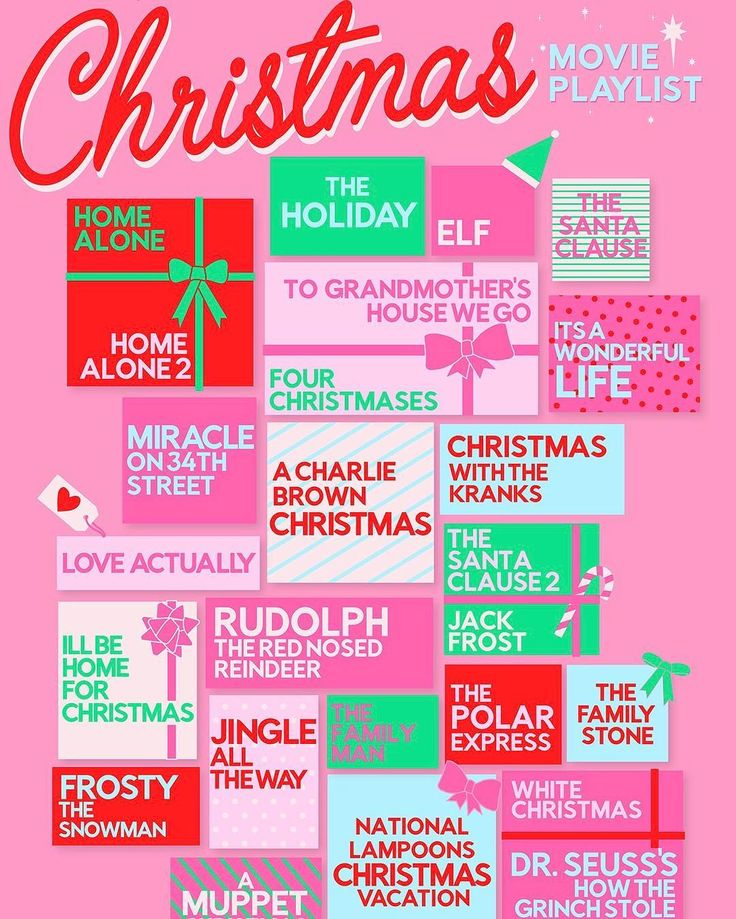 If the situation is very serious, you should seek the help of specialists. I'm just offering advice based on personal experience that has worked for me in the past. nine0003
1. Reach out to family and friends . When we are lonely, often the best support is the presence of loved ones. If possible, stay in their company, spend your free time with family and friends. Talk to them about your feelings. I know it can be hard to admit being alone, but it can be very helpful to talk to someone about it. If there is no one to talk to, call your local helpline or go to an online forum and tell people about your loneliness anonymously. You will feel better. nine0003
2. Sorry . Sometimes walls that we ourselves have erected keep us from building relationships with loved ones ... We may feel resentment or other negative emotions about events that happened in the past. The only thing that keeps us from healing these wounds is pride and fear of rejection.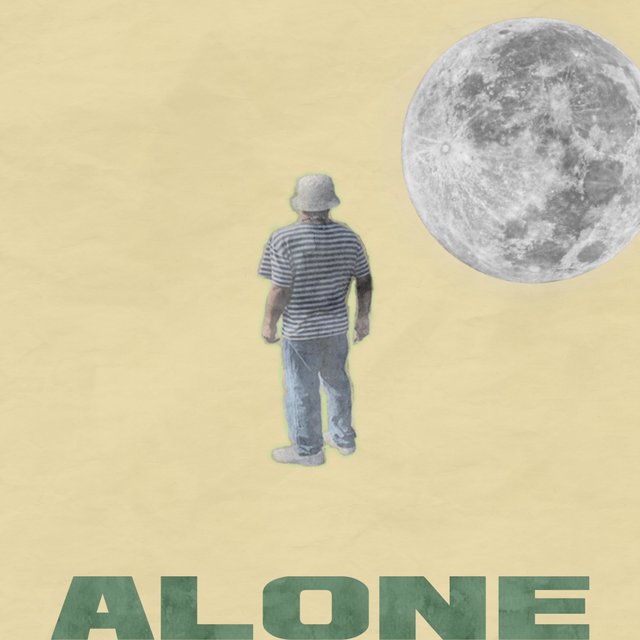 So go ahead: cast aside pride, break the wall of fear and talk to your loved one. Forgive him in your heart and talk. Connect. This Christmas. Sorry.
3. Be open to meet new people . Establishing relationships with people is also hindered by our desire to keep those we do not know close to us. Perhaps some classmates, workmates or other acquaintances could become good friends, but we remain closed off. If this is the case, the situation needs to be changed. Be open and friendly, start communication. Of course, it will not always turn out, but in order to succeed, you need to try.
4. Offer volunteer help . There is nothing more reminiscent of the true spirit of Christmas than helping people in need. This helps to understand how lucky we ourselves are, and brings satisfaction. Set aside time during the holidays to dedicate it to a good cause, and not only help people, but also open up to them. If it's as great as I'm guessing, keep doing it all year long.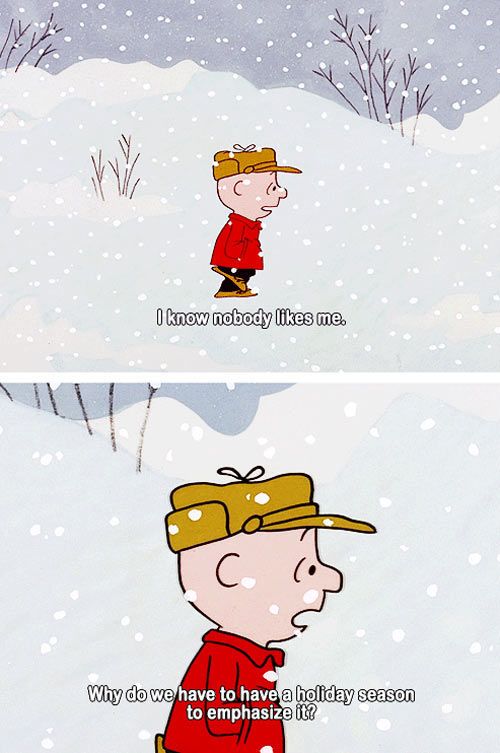 nine0003
5. Practice . This item is on many of my lists... Because it works. Physical exercise is a great way to lift your spirits. I ran this morning and it was a great start to my day. If you're in a depressed mood, get out of the house and get active. It is not necessary to go to the gym or run - play with the ball or walk. Suitable for any activity.
6. Treat yourself . Become your own Santa Claus - give yourself a well-deserved rest. Visit a massage or spa, or just take a hot bath and drink good tea or cocoa. Find any soothing activity and just have fun. nine0003
7. Be cheerful. It may seem far-fetched, but when you act with joy, you yourself begin to feel it. Create a festive mood, sing songs, decorate the room, celebrate in any way. If there is enough fun around you, it will fill your heart too.
8. Dari . Like volunteering, giving gifts can lift your spirits. Give to the needy, neighbors, familiar children.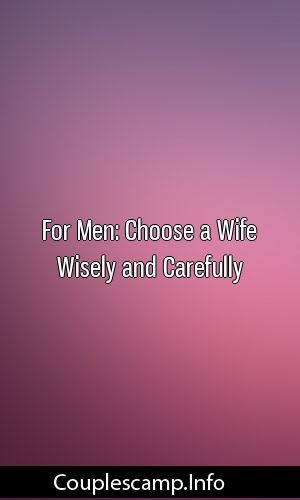 Give for good.
9. Do not abuse alcohol. nine0097 Many resort to drinking at this time of the year. But instead of the desired forgetfulness, this usually leads to a deeper depression. You can drink a little, but exercise moderation.
10. Simplify . Holidays often require more of us than we can handle. The to-do list is replenished with actions that threaten us. Try to simplify your life during the holidays and reduce rather than increase the amount of planned. There will be less stress and more fun. nine0003
11. Spend time with single friends . Sometimes being around married and married friends and family members can be depressing. In addition, they pay so much attention to their family that they often do not pay it to others at all. While you shouldn't avoid close friends who have a family or a partner, it's still a good idea to meet single friends. You can not only support each other in difficult times, but also learn more about each other, find more in common and have a good time together.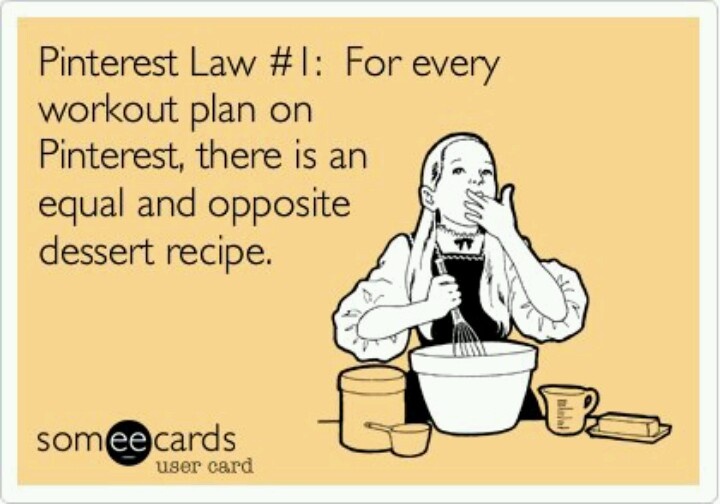 nine0003
12. Find your passion and follow it . While many families work less during the holidays, you can try the opposite - work more. But not for the sake of results per se - work on what you love. Whether it's your favorite project at your current job, or a hobby in your spare time, immerse yourself in a job that you really enjoy. Sometimes such passion must be sought through experimentation and spiritual quest, but it's worth it.
13. Have your own party . Don't wait to be invited - throw a party and invite whoever you'd like to hang out with for a while. Cook something delicious. Let everything be simple. Put on your favorite music and rock it.
14. Focus on what makes you happy . Probably the most important advice of all: instead of thinking about what you don't have and what makes you sad and sad, focus on what you love. What makes you happy? When you think about it, it becomes your reality. Sounds trite? Yes.