Poem reason season
How These Relationships Can Support You
Some say that people enter our lives for a reason, a season, or a lifetime. Here's what they mean.
Friendship comes in many forms. While some people come and go quickly from your life, others stick around until you grow old.
The main idea behind the phrase "reason, season, lifetime" is that all relationships, regardless of their length, have some sort of purpose. They might bring you:
Reason. This is when a short-lived relationship brings you a benefit or helps you with a realization. It helps you with a specific difficulty you're facing, either intentionally or unintentionally.
Season. This is when a relationship accompanies you through a certain period of your life. It lasts for some time and brings you joy and growth. You might learn a lot from the relationship, but it eventually ends.
Lifetime. This is when a relationship lasts a lifetime.
Even if they don't last for long, many forms of human connection can boost your mental health and well-being.
"People come into your life for a reason, a season, or a lifetime."
This is an opening line of a poem by Brian A. "Drew" Chalker. Since the poem became popular, the "reason, season, and lifetime" concept has been shared by many.
Research — including a 2021 review — shows us that friendships are important to our mental and physical health. And as a 2018 study shows, friendships can improve your quality of life and life satisfaction.
Although the poem is specifically about friendships, you might find it helpful to think of all relationships in this light.
Short-lived relationships can still be beneficial. Even a short interaction with a stranger can impact your life in meaningful ways.
Here are some examples of reason relationships:
A stranger you met in the park told you about their recent trip overseas. This conversation inspired you to look into moving abroad — and now you live in a different country thanks to them.
In grade school, a substitute teacher taught you for a day. He complimented you on your art and encouraged you to keep drawing. You eventually went on to become a designer.
You dated someone for 3 months. It eventually became toxic and you ended it. Although it hurt, the relationship taught you to stand up for yourself.
You had a friend-with-benefits for a few weeks before it ended. You don't talk anymore, but they helped you feel more confident about your body.
A season relationship lasts longer, but it eventually ends — whether amicably or not so amicably.
Here are some examples of season relationships:
A friend you made in college helped you come out of your shell and adjust to living away from home. Although you're no longer in contact, they made a positive impact on your self-confidence.
You were married for several years before divorcing. Although you and your ex outgrew one another, you also positively influenced each other's lives.
Your first boss taught you a lot about your trade. Although you now work elsewhere, their lessons set the foundation for the career you have today.
When grieving a friendship — especially when you expected it to last forever — you might find it comforting to think about these positive aspects.
A long-term relationship — one that lasts a lifetime — can bring you joy, aid your growth, and teach you more about yourself and the world around you.
Whether the relationship is with a family member, a childhood friend, or a friend you've made as an adult, lifetime friends see you go through different stages of your life and support you through it all — and vice versa.
There are many benefits of friendships. Positive, healthy friendships can help you feel less stressed and lonely, and they can be a source of personal growth. However, it's important to be willing to let go of a toxic friendship, even if you thought they'd be a "lifetime" friend.
Some say that everybody who enters your life does so for a reason, a season, or a lifetime.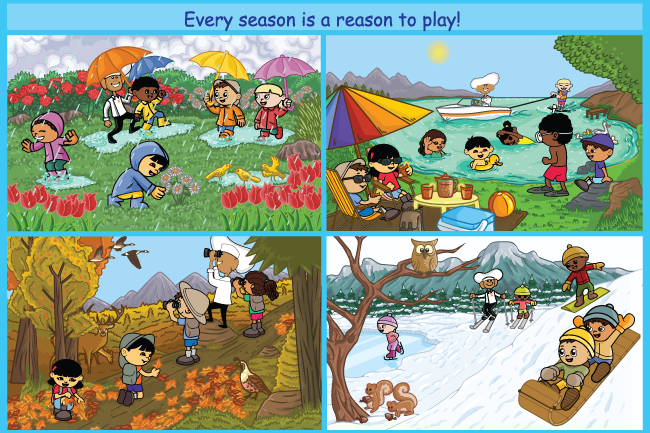 No matter how long a friendship lasts, it can bring you something positive — even if it's just a lesson in how to spot red flags.
Even when a relationship ends badly, you might find it helpful to consider the positive memories and lessons the relationship brought you. Although these positive aspects don't necessarily erase hurt and pain, it might be comforting to remember the good while accepting the bad.
Golden Proverbs - Short Poem: A Reason, A Season, or A Lifetime
Home
All Authors
All Topics
site search by freefind
advanced
Daily Quotes by Email
It is good to start the day with words of wisdom.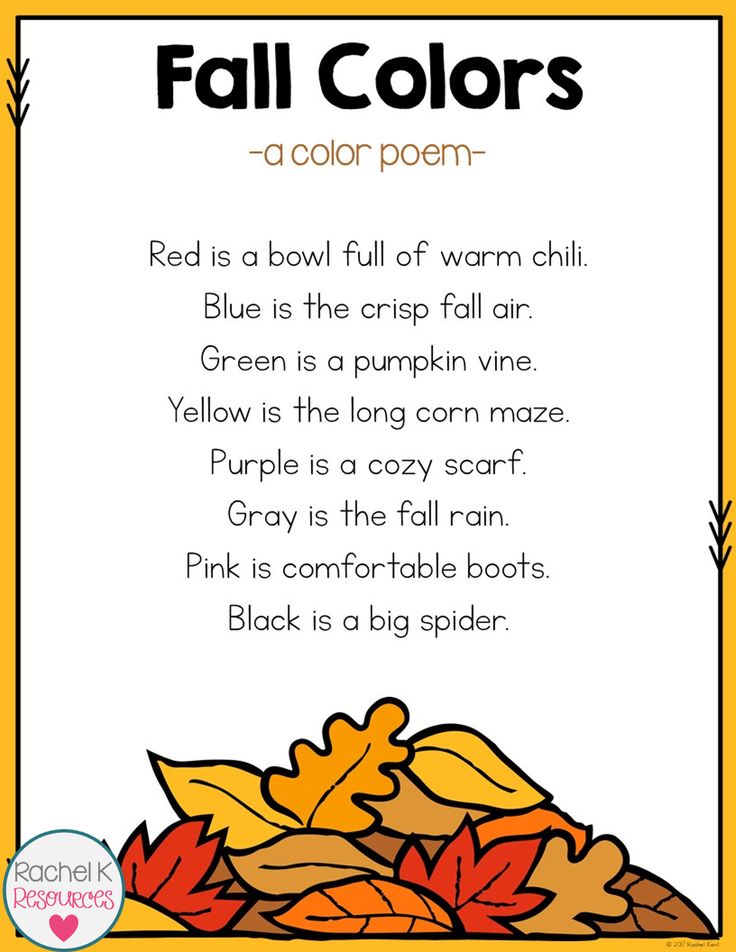 Get a daily quote by email!
Join Us On Facebook!
Follow us On Twitter
Self-Confidence Books
The Confidence Plan: How to Build a Stronger You
by Tim Ursiny
Buy it from:
Amazon.com
Amazon.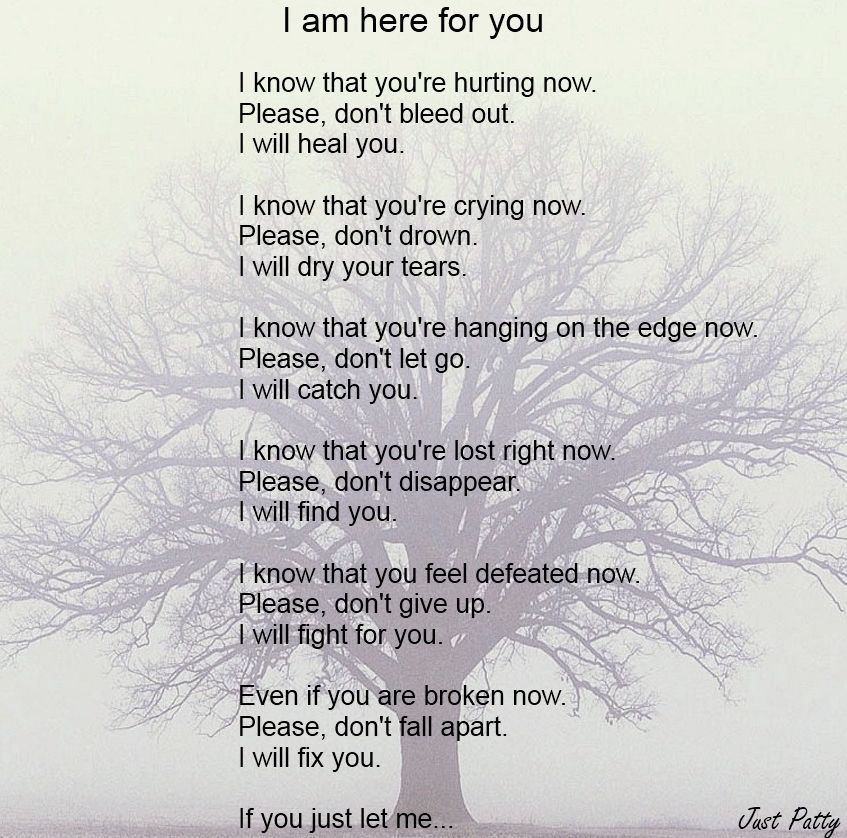 co.uk
---
What's Holding You Back?
by Sam Horn
Buy it from:
Amazon.com
Amazon.co.uk
---
The Ultimate Secrets of Total Self-Confidence
by Robert Anthony
Buy it from:
Amazon.com
Amazon.co.uk
You can:
Add Our "Quote of the Day" to Your Site or Blog!

A Reason, A Season, or A Lifetime.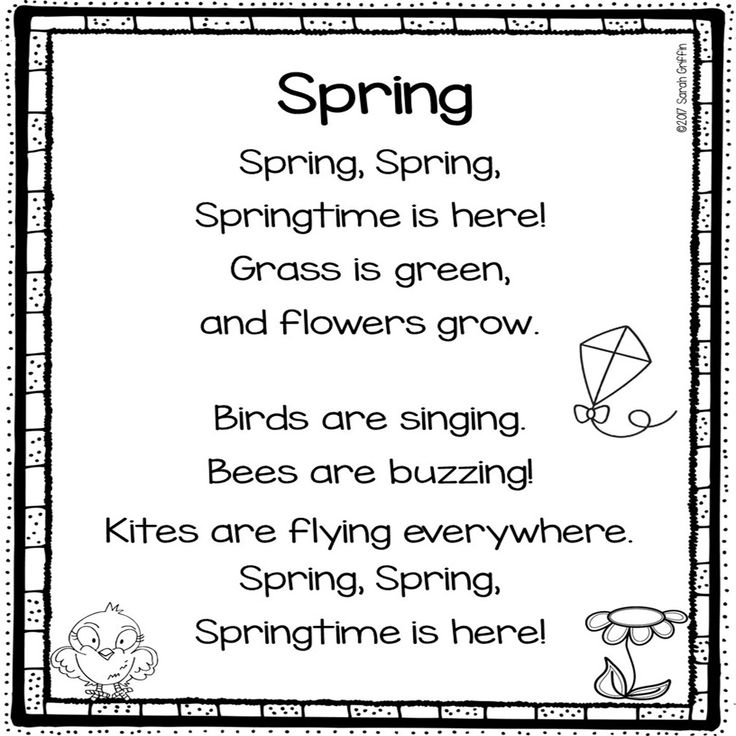 ..

People come into your life for a reason, a season or a lifetime.

When you figure out which one it is,
you will know what to do for each person.

When someone is in your life for a REASON,
it is usually to meet a need you have expressed.
They have come to assist you through a difficulty;
to provide you with guidance and support;
to aid you physically, emotionally or spiritually.
They may seem like a godsend, and they are.
They are there for the reason you need them to be.

Then, without any wrongdoing on your part or at an inconvenient time, this person will say or do something to bring the relationship to an end.

Sometimes they die. Sometimes they walk away.

Sometimes they act up and force you to take a stand.

What we must realize is that our need has been met, our desire fulfilled; their work is done.
The prayer you sent up has been answered and now it is time to move on.

Some people come into your life for a SEASON,
because your turn has come to share, grow or learn.
They bring you an experience of peace or make you laugh.
They may teach you something you have never done.
They usually give you an unbelievable amount of joy.
Believe it. It is real. But only for a season.

LIFETIME relationships teach you lifetime lessons; things you must build upon in order to have a solid emotional foundation.
Your job is to accept the lesson, love the person,
and put what you have learned to use in all other relationships and areas of your life.
It is said that love is blind but friendship is clairvoyant.

~ Author Unknown

You might also like: Life Lessons: How To Improve Your Self-Confidence

Share
Author Index
Browse quotes by the author's last name.
A
B
C
D
E
F
G
H
I
J
K
L
M
N
O
P
Q
R
S
T
U
V
W
X
Y
Z
Featured Author
Wayne Dyer

He is called the "father of motivation" by his fans.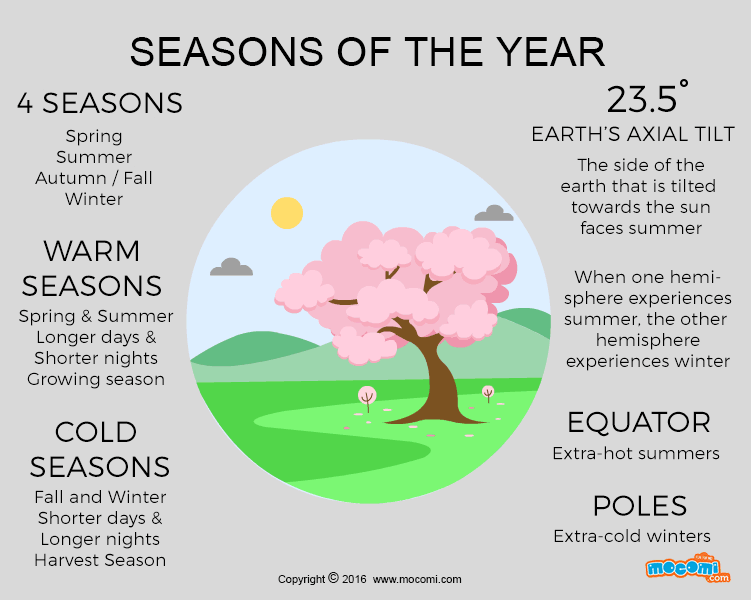 Dyer is one of the most widely known and respected people in the field of self-empowerment. He is a spiritual teacher, speaker and respected and well-known author with his best-selling book "Your Erroneous Zones". He wrote many other self-help classics, including Meditations for Manifesting, Staying on the Path, Your Sacred Self, Everyday Wisdom. He is a psychotherapist who has overcome many obstacles to make his dreams come true. Today he spends much of his time showing others how to do the same. (1940-)

Wayne Dyer's Quotes
---
More Authors
Popular Authors
Subscribe to RSS headline updates from:
Powered by FeedBurner
Popular Topics
Subscribe to RSS headline updates from:
Powered by FeedBurner
Selected Quotes
To be satisfied with a little, is the greatest wisdom; and he that increaseth his riches, increaseth his cares; but a contented mind is a hidden treasure, and trouble findeth it not.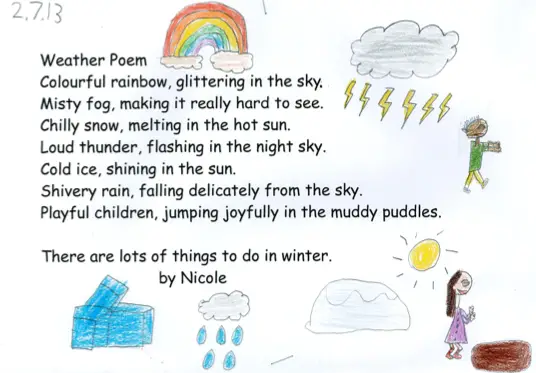 ~ Akhenaton
---
The doorstep to the temple of wisdom is a knowledge of our own ignorance.
~ Benjamin Franklin
---
Two things are infinite: the universe and human stupidity; and I'm not sure about the the universe.
~ Albert Einstein
(1879-1955)
---
More Proverbs
Copyright @ GoldenProverbs.com - All rights reserved
The ups and downs of Mayakovsky • Arzamas
You have Javascript disabled. Please change your browser settings.
Course Russian literature of the XX century.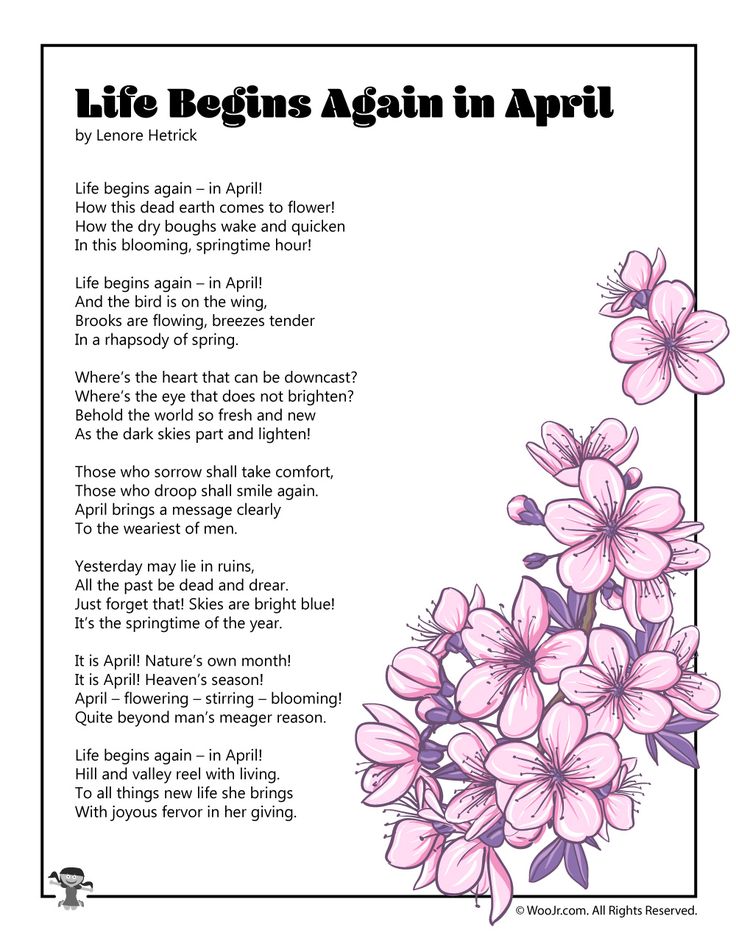 Season 2LecturesMaterials
From "abomination" to "the best, most talented poet of our Soviet era": the main events that made Mayakovsky (during life and after death)
Prepared by Victoria Buyanovskaya
Registration card of the Moscow Security Department. 1908
© State Museum of V. V. Mayakovsky
February 25, 1912
Mayakovsky's first public appearance at a debate on contemporary art hosted by the Jack of Diamonds Society of Artists. According to the memoirs of Alexei Kruchenykh, Mayakovsky "acted seriously, almost academically."
Autumn 1912
Mayakovsky received the first enthusiastic evaluation of his poems. "I read lines to Burliuk. I add - this is one of my friends. David stopped. Looked at me. He barked: "Yes, you wrote it yourself! Yes, you are a poet of genius!" The application of such a grandiose and undeserved epithet to me made me happy. I've gone into poetry. That evening, quite unexpectedly, I became a poet.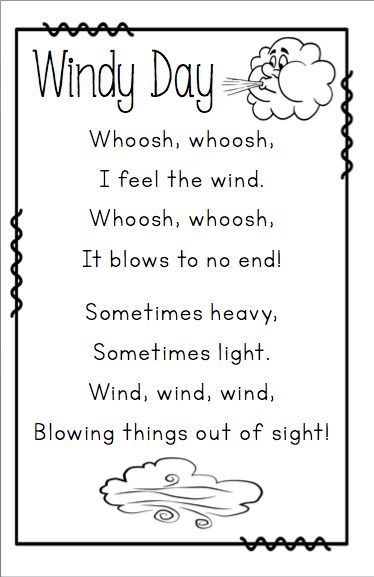 Already in the morning, Burliuk, introducing me to someone, bassed: "Don't you know? My brilliant friend. The famous poet Mayakovsky. I push. But Burliuk is adamant. He also growled at me, moving away: "Now write. And then you put me in the stupidest position "" (autobiography "I myself"). nine0004
November 17, 1912
Mayakovsky's first public performance with a reading of his poems in the "Stray Dog" artistic basement. "After Mr. Burliuk, another Moscow poet spoke - Mr. Mayakovsky, who read several of his poems, in which the listeners immediately felt a real great poetic talent. The poems of Mr. Mayakovsky were greeted with applause" ("Review of the Theaters").
Cover of the collection "A slap in the face of public taste". nine0019 1912
© Wikimedia Commons
December 18, 1912
The almanac "A Slap in the Face of Public Taste" was published with a collective manifesto and Mayakovsky's poems. The release of the collection caused sharply negative reviews in a number of newspapers and magazines.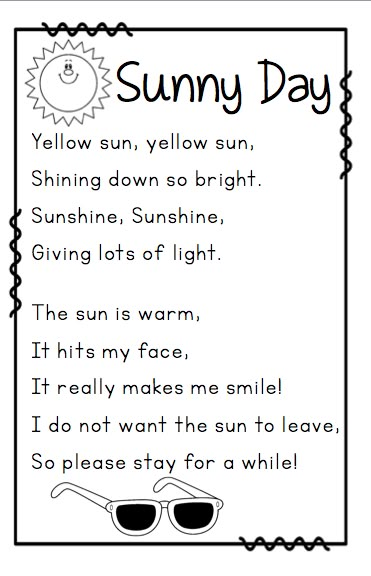 Against the backdrop of continuous abuse, V. Bryusov's review was an exception: "We are even less satisfied with such methods of finding a new rhyme ... as suggested by V. Mayakovsky ... However, beyond these extremes, something remains that is not without its value as a new method of expressiveness in poetry" (" Russian Thought). nine0004
May 1913
The first collection of poems "I!" with a circulation of 300 copies was quickly sold out, attracted the attention of Valery Bryusov: "The young poet has independent images."
October 19, 1913
Speech at the opening of the futuristic cabaret "Pink Lantern" with the reading of the poem "Nate!", which outraged the audience: "The audience was furious. There were deafening whistles, cries of "down with". Mayakovsky was unshakable, continuing in the indicated style. Finally he decided that his mission was over and left" ("Moskovskaya Gazeta"). "The gentlemen at the tables were numb. They are accustomed to being flattered and humiliated in front of them for the money they spend in places of entertainment, they, the "chosen public" with a "subtle" taste, and suddenly they are told from the stage: "You are all on the butterfly of a poetic heart / pile up, dirty, in galoshes and without galoshes.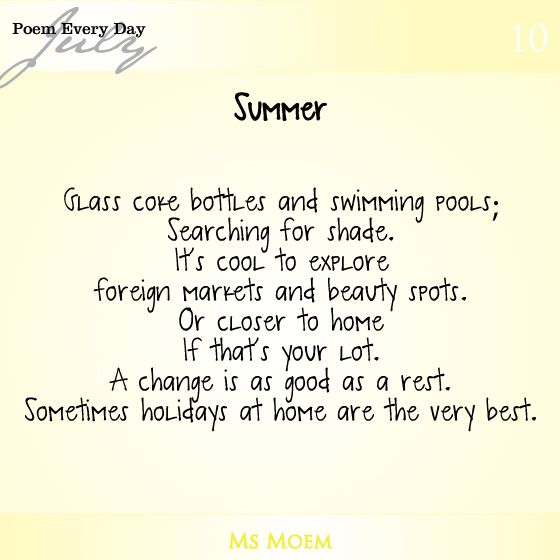 It is difficult to describe the scandal that erupted in the "Pink Lantern"" (Lev Nikulin). nine0004
December 1913
The first performance of the tragedy "Vladimir Mayakovsky" at the "Luna-Park" theater in St. Petersburg. The main role was played by Mayakovsky himself, he was also the director and director of the play. All other roles were performed not by professional actors, but by students and amateurs. The performance caused a lot of reviews in the metropolitan and provincial press, most of them sharply negative and mocking.
From December 1913 to March 1914
Mayakovsky takes part in a tour of Russia that made the Futurists famous. While he was in the south, the founder of Futurism, Filippo Tommaso Marinetti, visited St. Petersburg and Moscow; Russian futurists decided "to give [him] a resolute rebuff: not only did we not consider ourselves an offshoot of Western futurism, but not without reason we believed that we were in many ways ahead of our Italian brethren" (Benedict Livshits).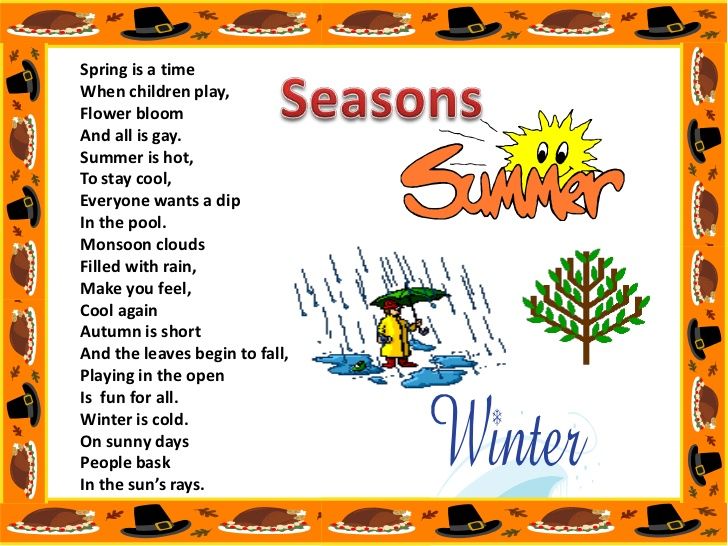 February 1914 nine0003 Mayakovsky and David Burliuk are expelled from the School of Painting, Sculpture and Architecture for scandalous speeches at literary disputes. Messages about this were published in many Moscow and provincial newspapers under the headings "Repressions against the futurists", "Bad grass out of the field", "The finale of futuristic speeches".
The first book about the poet is published - "Mayakovsky's Poems" by Alexei Kruchenykh (later Mayakovsky said: "This is the best thing that has been written about me").
nine0014
February 11, 1915
Mayakovsky's scandalous performance in the artistic basement "Stray Dog" with the reading of the poem "To You!". Spectators are offended and openly express their indignation. Other artists told the owner of the "Stray Dog" Pronin: "After such an abomination, we consider it shameful to go here." Pronin replied: "Well, it's not necessary" ("Birzhevye Vedomosti").
September 1915
The poem "A cloud in pants" is published as a separate edition with a circulation of 1050 copies.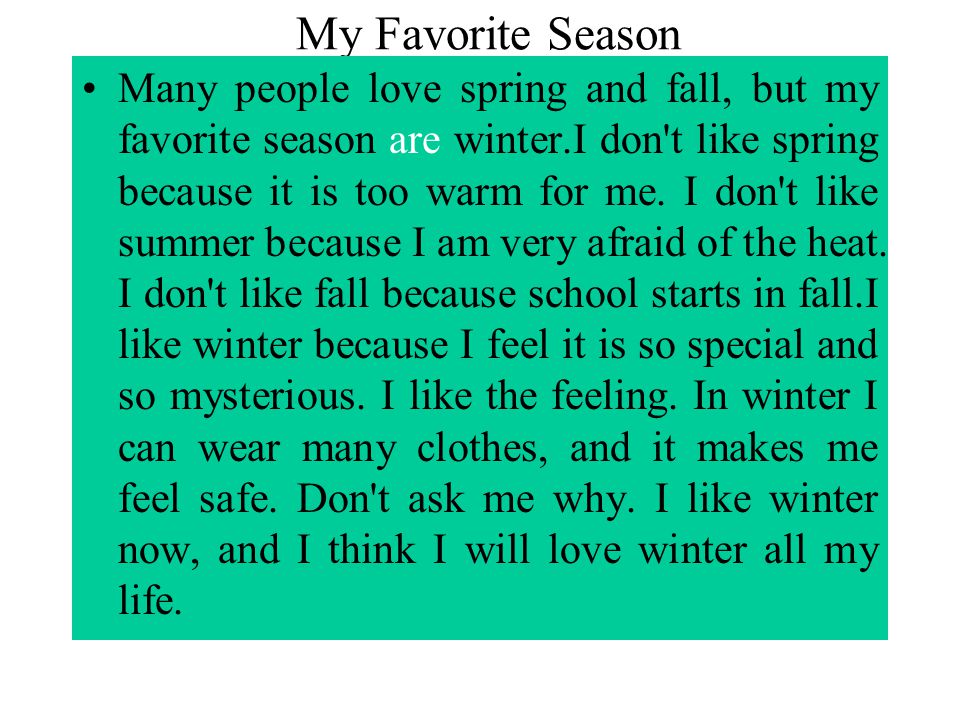 There were many rave reviews in the newspapers. "We, the convicts of the 'leprosarium city', waited for our prophet" (Osip Brik). nine0004
Autumn 1917
The couplet "Eat pineapple, chew hazel grouse..." becomes "popular":
"... The Petersburg newspapers of the first days of October wrote that the sailors were going to Zimny, singing some song: "Eat pineapples ..."" ("Just not memories ..."). This episode was so important for Mayakovsky that he called this couplet "his favorite".
February 1918
Mayakovsky publishes the poem "Man". The reading of the poem was attended by Andrei Bely, Konstantin Balmont, Vyacheslav Ivanov, Marina Tsvetaeva, Boris Pasternak and Vladislav Khodasevich. Andrei Bely, according to the recollections of those present, listened spellbound and called Mayakovsky the most outstanding Russian poet after the Symbolists. nine0004
February 27, 1918
Mayakovsky's speech at the "Election of the King of Poets" evening at the Polytechnic Museum.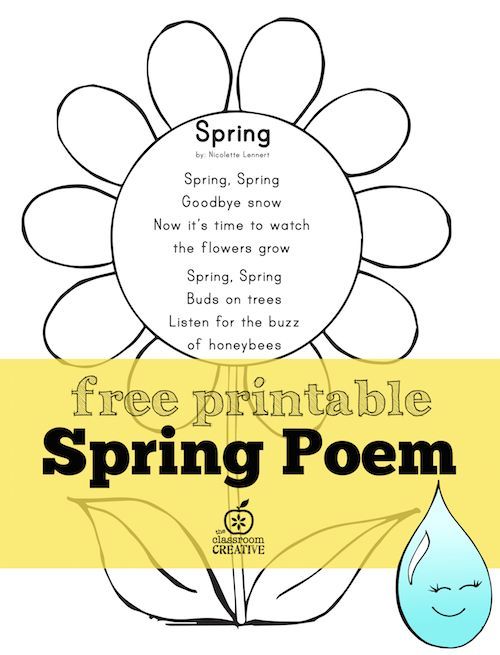 Mayakovsky, according to the memoirs of contemporaries, managed to force himself to listen, but Igor Severyanin was chosen as the "king of poets" - in response, the futurists arranged an evening under the slogan "Down with all kings."
November 7, 1918
Premiere of "Mystery Buff" at the Musical Drama Theatre. The play itself was rated by Lunacharsky   Anatoly Vasilievich Lunacharsky (1875-1933) - the first People's Commissar of Education, in this position in 1917-1929 he oversaw Soviet education and culture. Narkompros, in addition to the education department, also included art, theater and literary and publishing departments. high enough. But the theatrical newspaper "Life of Art", the official organ of the Department of Theaters and Spectacles of the People's Commissariat of Education, wrote about the resounding failure of the production of
("... The mocking majesty of the idea is decimated by the internal infirmities of execution," Alexey Levinson).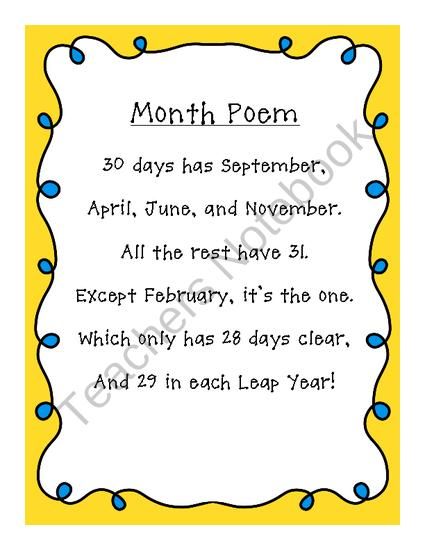 Already while working on the play, Mayakovsky encountered opposition from the artists and the theater administration, the play was only played three times. An attempt to contribute to the celebration of the anniversary of the revolution by the forces of futurism failed. nine0004
1919
The first collected works of the poet are published - "All Composed by Vladimir Mayakovsky. 1909-1919".
April 1921
The poem "150,000,000" is published without the name of the author. Lenin reacted negatively to this poem: "Nonsense, stupid, terry stupidity and pretentiousness" (note to Lunacharsky on May 6, 1921). Orally, Lenin called such literature "hooligan communism." During this period, the criticism of futurism by the party became especially active; Pravda published an article entitled "Enough Mayakovism!". nine0004
March 1922
The governmental newspaper Izvestia publishes the poem "Prosadyaschie". Lenin declares at the All-Russian Congress of Metal Workers that, although he does not belong to Mayakovsky's admirers, "I haven't experienced such pleasure from the political and administrative point of view for a long time" as when reading the poet's new satirical poem.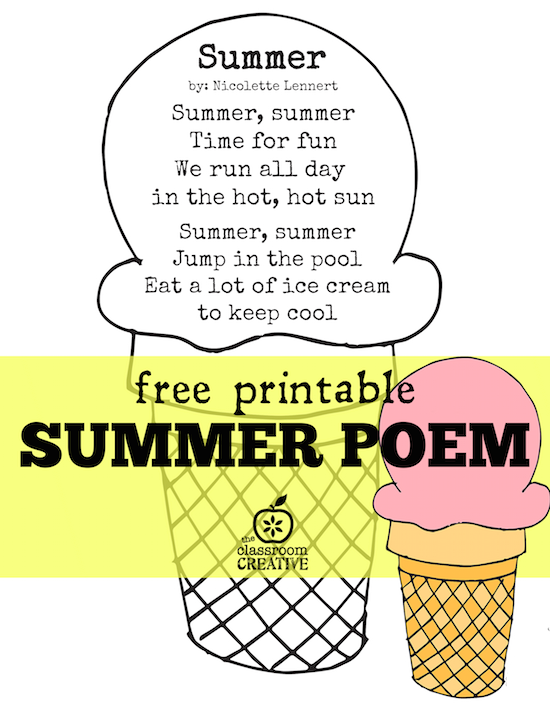 The effect of Lenin's positive response was enormous: Mayakovsky's poems began to be published regularly in Izvestia. nine0004
January 1923
Mayakovsky attempted to create a platform for futuristic aesthetics - the magazine "Lef" ("Left Front of the Arts"). The journal was administered by the State Publishing House, but Mayakovsky himself became the editor-in-chief. In the first issue, published on March 29, 1923, Mayakovsky's poem "About This" was published, which received the highest rating from Lunacharsky.
May 12, 1923
A huge crowd gathered at a protest rally against the murder of diplomat Vatslav Vorovsky and the ultimatum of the British Minister Curzon to the Soviet Union, picks up the refrain of Mayakovsky's "Left March". ("The big, endless Mayakovsky, shouting from the balcony of the Statue of Liberty in the copper language of his voice: "Turn around on the march ... Left!" And below, a thousand-voiced roar: "Left!" "- the newspaper Pravda.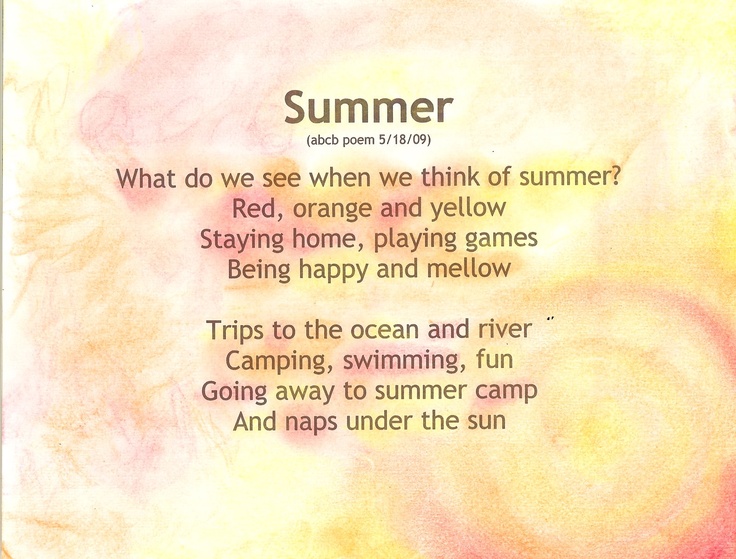 )
October 1923
Mayakovsky began composing advertisements for Mosselprom. Advertising texts and slogans of Mayakovsky were used by Mosselprom very widely - on posters, in advertisements, on signs of kiosks and shops, on biscuit wrappers, candy labels, etc. The couplet "Nowhere but / as in Mosselprom" became the general advertising slogan of Mosselprom. "Economic propaganda" Mayakovsky caused a lot of negative reviews. He himself wrote in his autobiography: "Despite the poetic hooting, I consider "Nowhere but in Mosselprom" poetry of the highest qualification." nine0004
January 1924
Mayakovsky receives a certificate from the Counter-Agency that his books "in the provinces of published poetry are perhaps the most widely distributed." He needed this certificate to convince Mospoligraf that his books would be sold out. However, it was not possible to conclude an agreement with the publishing house.
October 1924
Mayakovsky reads the poem "Vladimir Ilyich Lenin" at Valerian Kuibyshev's apartment in the Kremlin, at Lunacharsky's apartment, at the Sverdlov Communist University, at the Press House, in front of the activists of the Moscow Party Organization, and so on.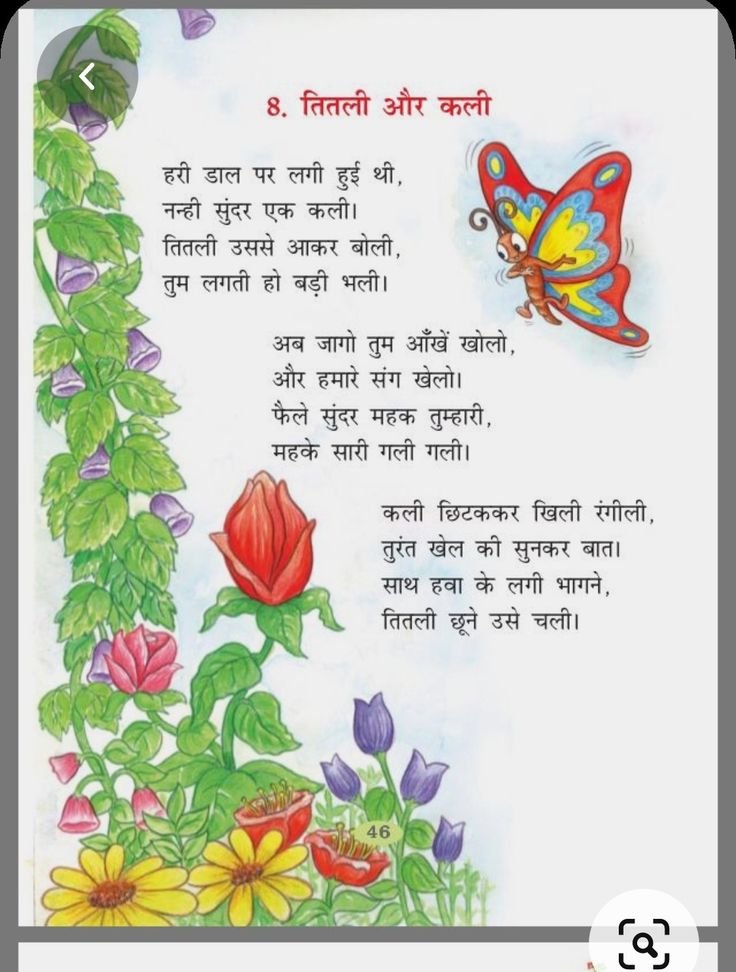 The success of the poem was incredible. According to the memoirs of Natalya Lunacharskaya-Rozenel, after reading the poem in Lunacharsky's apartment, "suddenly from above, from the gallery, there were thunderous applause and exclamations:" Thank you! Thank you, Vladimir Vladimirovich!'" It turned out that theater youth had gathered in the mezzanine room. "This intrusion of uninvited listeners, so direct and sincere, made the best impression on everyone, especially on Mayakovsky. He went up the stairs to the gallery and dragged the "hares" down by the hands." nine0004
August 1925
Mayakovsky's first performance in New York at the crowded Central Opera House. "Finally, Mayakovsky himself appeared on the stage. Strong, big, healthy. It's hard to describe what happened in public. Unceasing applause broke out. Mayakovsky tried to speak. But the applause didn't stop. They got up from their seats. They knocked on the floor ... "(" Russian Voice ", New York).
From the beginning of 1926
Gosizdat stops publishing Lef under the guise of a new party resolution on fiction: Futurism was completely ignored in this resolution.
Cover of the magazine "New Lef". 1927
© New York Public Library
September 1926
Lefovites, with the assistance of Trotsky, manage to conclude an agreement with the State Publishing House for the publication of Novy Lef, which was much smaller than Lef in volume, although it was published regularly. The first issue came out at the beginning of January 1927 years old.
September 1927
Mayakovsky read the poem "Good!" at the editorial meeting of the magazine "New Lef". The reading was attended by Lunacharsky, who, according to Katanyan's memoirs, said of the poem: "This is the October Revolution, cast in bronze."
1927-1928
The relations of the Lefites are becoming more and more conflicted. The magazine is attacked by the editor-in-chief of Novy Mir, Vyacheslav Polonsky, an ardent opponent of literary groups. He reproached the Lefites for servility and excessive "Sovietness".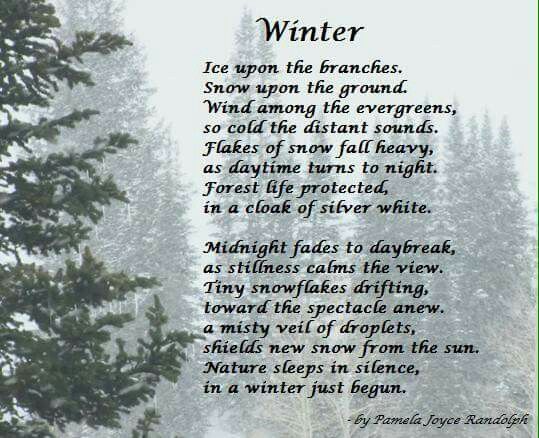 As a result, Boris Pasternak leaves Lef, hoping for a speedy departure of Mayakovsky, whose "natural talent" "should blow up those layers of chemically pure nonsense, nonsense similar to a dream, with which he voluntarily dragged on and dragged on unrecognizably in this decade", Exit Eisenstein and Shklovsky. nine0004
September 26, 1928
Mayakovsky announces his resignation from the magazine in his report "To the Left of Lef". Subsequently, Mayakovsky was asked why he "traded" "Lef" for "Komsomolskaya Pravda" (focused on "newspaper" poems "for a chance"). Mayakovsky replied that "a daily newspaper with millions of readers" was "much more interesting to him than a monthly magazine with several thousand subscribers," however, many of the Lefovites assumed that Mayakovsky's departure was due to personal reasons, in particular, the conflict between Lily Brik and Shklovsky. nine0004
Spring 1929
Mayakovsky creates the Ref group (Revolutionary Front of the Arts).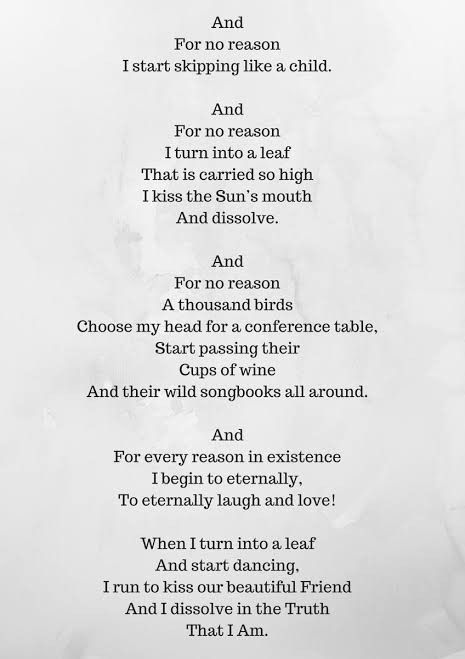 In the outline of the preface to the new almanac, the poet wrote: "Is the change from L to R enough to talk about novelty? Yes, it is enough... Now there is not enough naked leftism. Leftism, ingenuity is obligatory for us, but of all leftism we take only that which is revolutionary, that which actively helps the construction of socialism ... "However, unlike Lef, Ref did not play any literary and political role; the planned almanac never came out. nine0004
September 1929
Triumphant, according to the memoirs of contemporaries, the reading of "The Bath" at a meeting of the artistic and political council of the Theater. Meyerhold. Zoshchenko recalled this reading: "Actors and writers laughed and applauded the poet. Every phrase was accepted absolutely. I have rarely seen such a positive reaction." However, when the performance premiered six months later, it was not warmly received by the public. In Nasha Gazeta, the performance was called a "failure", and in Komsomolskaya Pravda it was said that "Mayakovsky's production turned out really bad this time, and it's amazing how it happened that the Theater.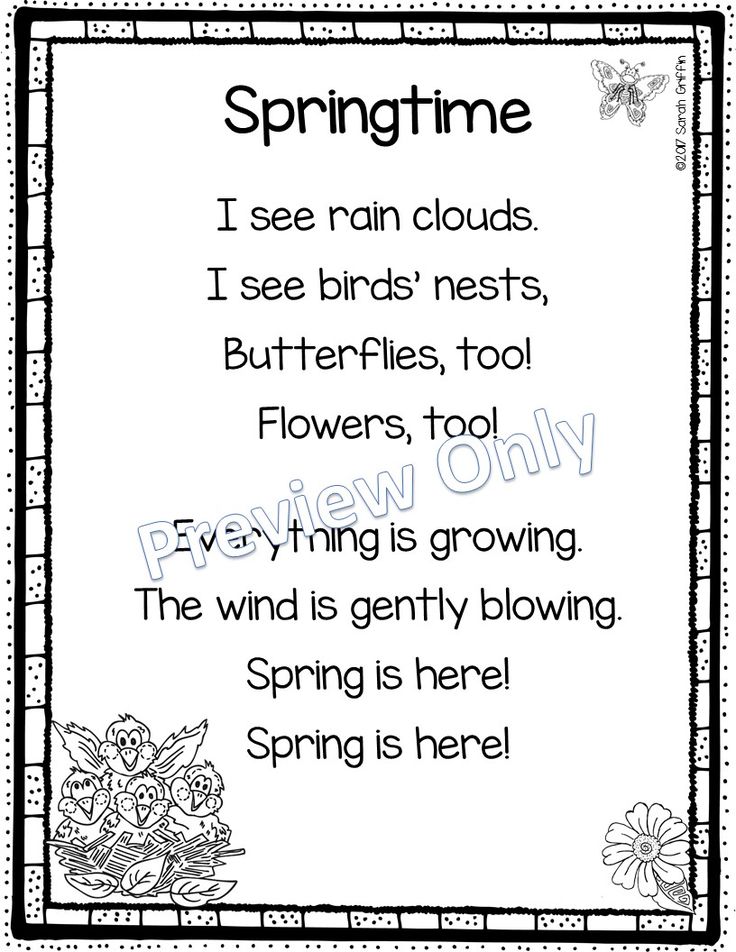 Meyerhold was flattered by these products." nine0004
Since the end of 1929
The exhibition "Mayakovsky in Twenty Years" is being prepared, where all the literary works of the poet, materials on his artistic and lecture activities, layouts of his plays, photographic materials, a map of trips around the USSR, Europe and America were presented. The exhibition was supposed to be a sharp response to critics who said that Mayakovsky was "no longer a poet."
January 21, 1930 nine0003 Mayakovsky performs at the Bolshoi Theater at a concert in honor of the sixth anniversary of Lenin's death, where Stalin and other members of the Politburo were present. Stalin liked Mayakovsky, but soon the pressure on the poet from the authorities intensified.
Winter 1930
A volume of the Soviet Encyclopedia is published, in which it is said about Mayakovsky that his rebellion is "anarchist and individualistic, petty-bourgeois in essence" and that "after October, the worldview of the proletariat is alien to Mayakovsky.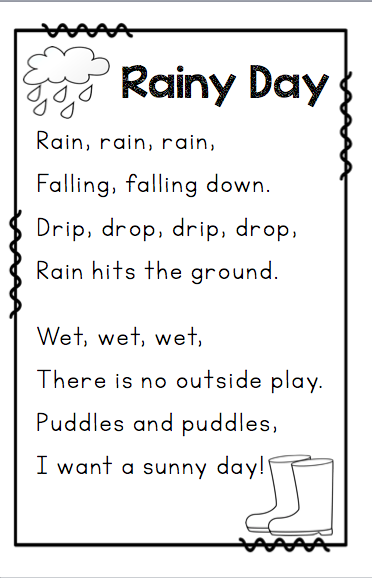 " nine0004
February 1, 1930
Opening of the exhibition "20 Years of Mayakovsky's Work" at the Writers' Club. But no one came from writers' organizations to congratulate Mayakovsky - but there were many young people. According to the memoirs of T. Gomolitskaya-Tretyakova, Mayakovsky said: "Well, the" beards "didn't come - we'll do without them," but he was gloomily alert all the time and looked tired.
February 6, 1930
Mayakovsky joins the RAPP, the Russian Association of Proletarian Writers. He explained his decision by his desire to switch to more mass work and called on all Refovites to take the same step. External pressure was acutely felt - the RAPP was declared the only "official" tool of the party in the field of literature. But being accepted into the RAPP, Mayakovsky did not become one of his own there. One of the Rappovites, Alexander Fadeev, said in a newspaper interview that Mayakovsky's entry into the RAPP does not mean that he will be accepted with all his "theoretical baggage": "We will accept him to the extent that he refuses this baggage .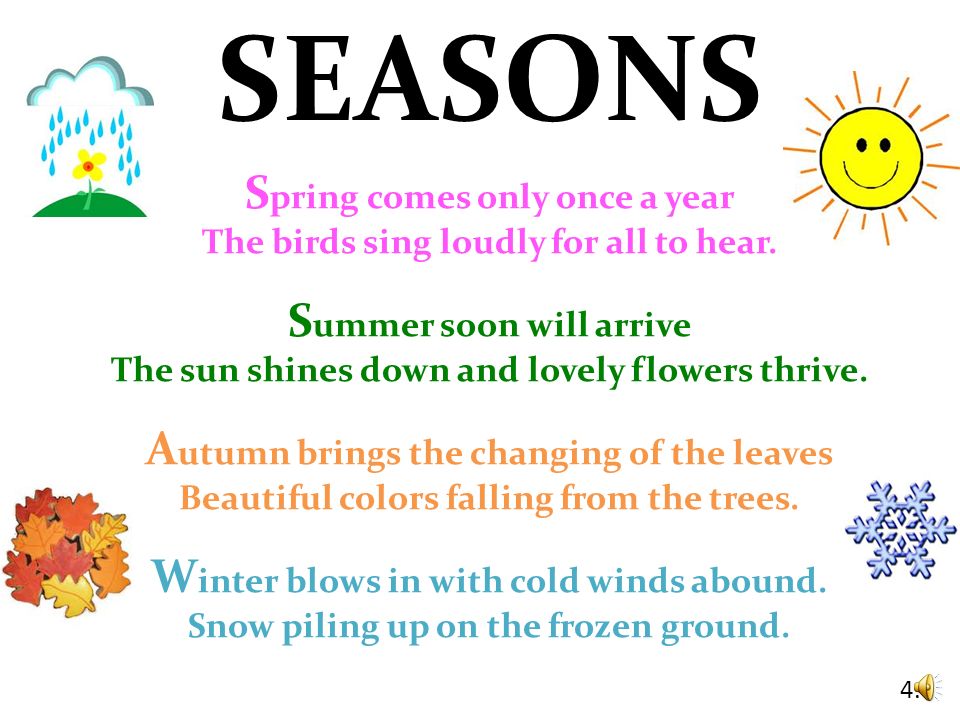 .. "As a result, none of the" Rappov "projects" conceived by Mayakovsky was implemented. nine0004
April 9, 1930
A conversation with the audience during a speech to students of the Institute of National Economy turned into a dispute about the incomprehensibility of Mayakovsky's poems. According to contemporaries, Mayakovsky was bombarded with such remarks: "Does this have anything to do with the revolution? Everything is written about yourself. All this is not clear"; "Workers do not understand Mayakovsky because of Mayakovsky's way of breaking lines"; "Let Mayakovsky prove that in 20 years they will read him" and so on. On the same days, on the occasion of the anniversary of Mayakovsky's creative and social work, the journal Print and Revolution decided to publish a greeting in which Mayakovsky was referred to as a "great revolutionary poet," but the greeting was removed from the already finished copies of the magazine by decision of the leadership of the State Publishing House.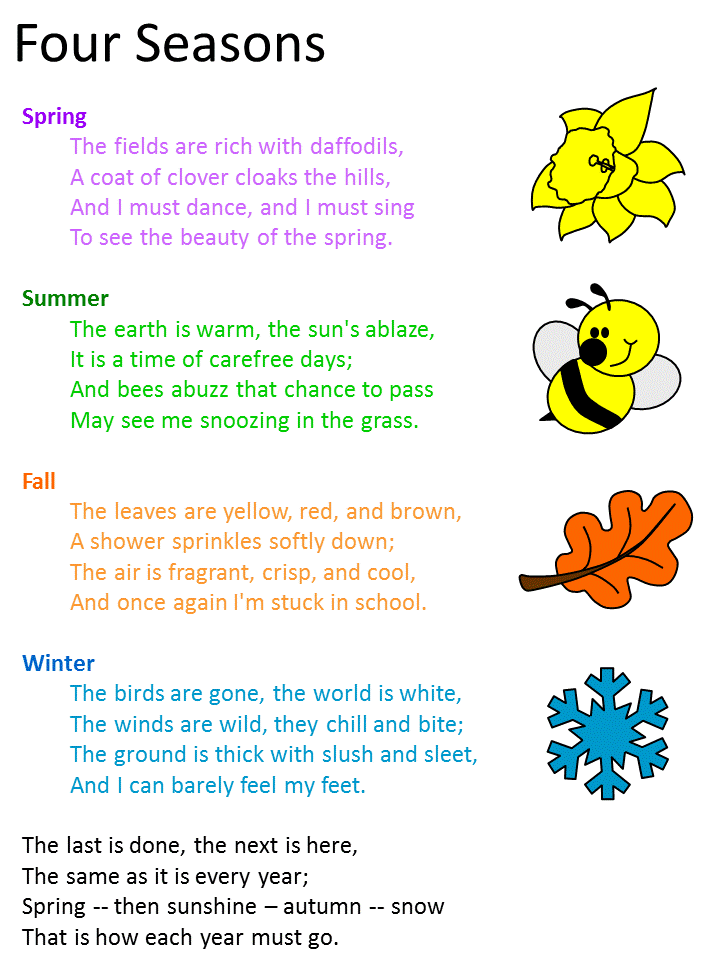 nine0004
April 14, 1930
Mayakovsky's suicide.
April 15, 1930
Farewell to Mayakovsky. 150,000 people passed by his coffin in three days. On April 17, a mourning meeting took place. "As far as the eye can see, the whole path is filled with a dense column of people, some of them walking along side parallel streets and alleys" ("Literaturnaya Gazeta").
May — June 1930 years old
Roman Yakobson's article "About the generation that squandered its poets" is published - the first serious attempt to analyze the poetic world of Mayakovsky. Reflecting on the poet's suicide, Yakobson comes to the conclusion that death is closely intertwined with Mayakovsky's poetry, and furiously attacks those who did not understand the reasons for his suicide. According to Yakobson, Mayakovsky's death is the death of a redeemer, it is inextricably linked with the ideals of the revolution.
nineteen34-1938
The first Complete Works of Mayakovsky is published, edited by Lilya Brik and Ivan Bespalov.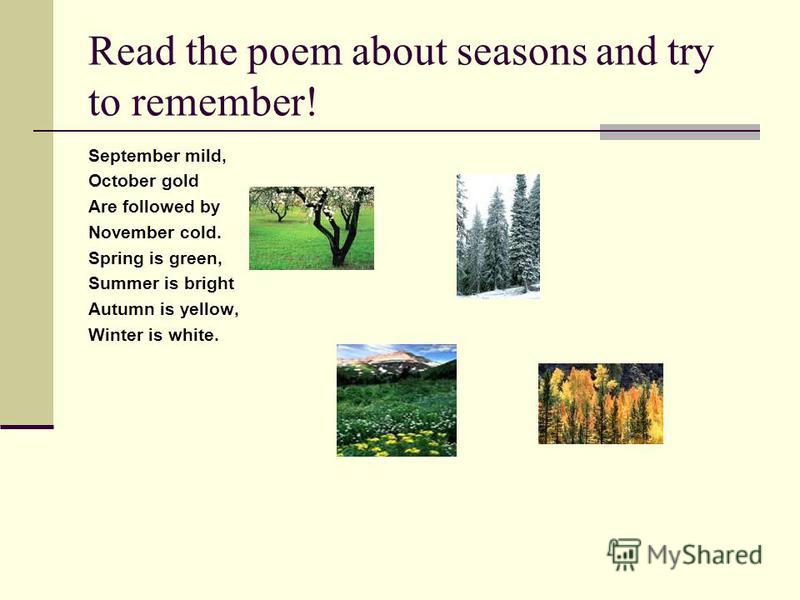 November 1935
Lilya Brik writes a letter to Stalin asking for help with the publication of Mayakovsky's poems and the perpetuation of his memory. Stalin responds to her request and calls on Yezhov to take up the legacy of Mayakovsky, who "was and remains the best, most talented poet of our Soviet era."
nine0014
December 17, 1935
Stalin's resolution is published in full in Pravda. On the same day, Triumphalnaya Square in Moscow was renamed Mayakovsky Square. In the same year, Mayakovsky Lane appeared in Moscow. However, the transformation of Mayakovsky into an "official" people's idol was, according to Pasternak, his "second death" - he "began to be brought in forcibly, like potatoes under Catherine" ("People and Positions").
Central club of metallurgists. In the library near the sculpture of V. Mayakovsky. Photograph by Vladislav Mikoshi. nineteen37
© Multimedia Art Museum
1938
The V.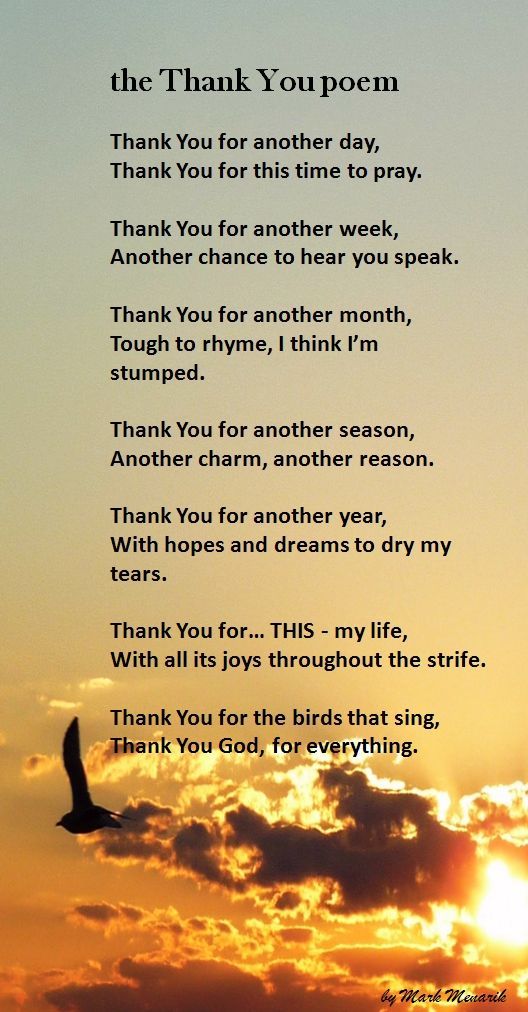 V. Mayakovsky Library-Museum opens in Moscow, which in 1974 was transformed into the State V. V. Mayakovsky Museum.
Mayakovskaya metro station opens in Moscow.
1939
A Brief Chronicle of the Life and Work of V. V. Mayakovsky, written by V. A. Katanyan, is published. "A Brief Chronicle ..." became one of the most important sources in the study of the life and work of Mayakovsky, was reprinted in 1945, 1948, 1956, 1961, the last edition was published posthumously under the title Mayakovsky. Chronicle of life and work "(1985).
1953
Mayakovsky's name is given to the Central City Public Library in Leningrad.
1954
The Moscow Drama Theater was renamed into the Moscow Theater. Vl. Mayakovsky.
David Burliuk performs at the Library-Museum
V. V. Mayakovsky. 1956
© State Museum of V.V. Mayakovsky
1958
A monument to Mayakovsky by A.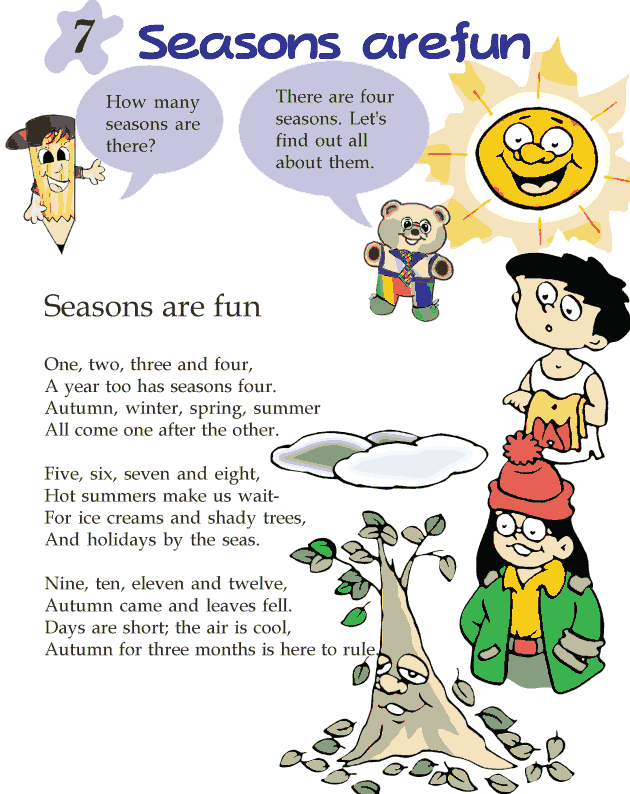 P. Kibalnikov and D.N. Chechulin was erected on Mayakovsky Square in Moscow. In 1959, Kibalnikov was awarded the Lenin Prize for his work. The monument has become a traditional meeting place for poets, "Mayakov's readings".
Two years after the XX Party Congress (1956), the volume of Literary Heritage, New on Mayakovsky, was published, where not only campaign texts, but many of Mayakovsky's early poems and his letters to Lila Brik were printed for the first time. However, the planned second volume never came out - the Commission on Ideology, Culture and International Party Relations of the Central Committee of the CPSU stated that the published materials "distort the image of the great Soviet poet." nine0004 In the student hostel of Moscow State University. Photograph by Vladimir Lagrange. 1964 © Multimedia Art Museum
1963
The collection "Mayakovsky in the Memories of His Contemporaries" is published, in which the memoirs of Brik, Shklovsky, Chukovsky, Rodchenko, Eisenstein and others were first published.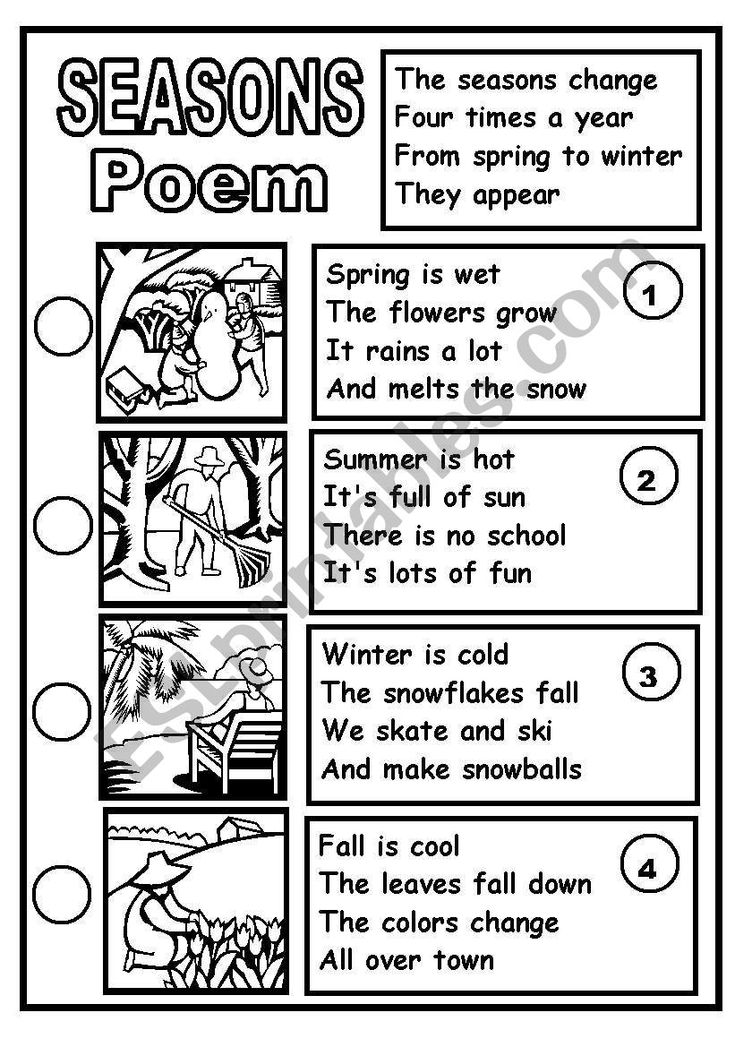 1969-1973
Viktor Pertsov's monograph "Mayakovsky. Life and Work" is the most complete "official" biography of Mayakovsky. nine0004
July 19, 1973
On Mayakovsky's 80th birthday, the exhibition "20 Years of Work" was recreated. The exhibition was subjected to censorship, but thanks to the efforts of Konstantin Simonov, it was possible to present the full exposition in the end.
1985
Yuri Karabchievsky's book "The Resurrection of Mayakovsky" is published - with it begins the "demythologization" of the image of Mayakovsky, his "exposing". Karabchievsky writes about Mayakovsky's "sadistic complex", that he served "not the revolution, but the authorities", and he built the texts themselves according to universal formal schemes. After the collapse of the USSR, debunking for a while will become the prevailing trend in lighthouse science. nine0004
Since 1991
After the collapse of the USSR, such tendencies became predominant in Mayakovsky, since Mayakovsky was seen as the official representative of the hated system.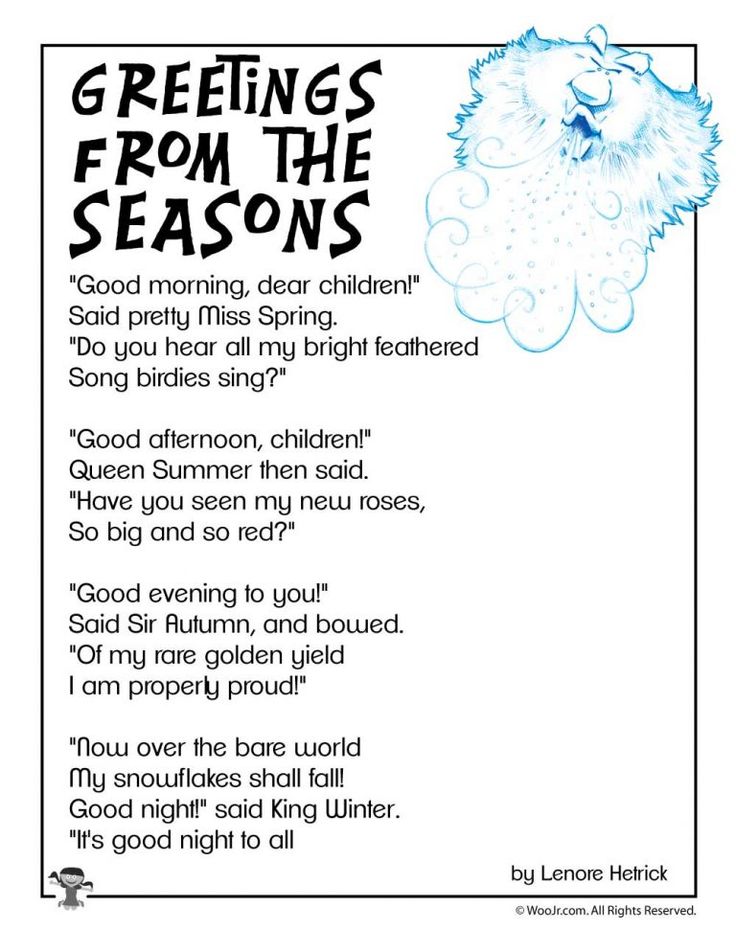 In addition, they began to write much less about Mayakovsky in general: literary critics focused their attention mainly on those authors about whom it was impossible to write about before.
2005
Materials about Mayakovsky's suicide, which were kept in Yezhov's archive, are published (collection "Don't blame anyone for the fact that I'm dying"?.. Investigative file of V.V. Mayakovsky). nine0004
other materials about the poet
Mayakovsky from A to Z
L - "ladder", M - "carrot", N - "incomprehensibility" and so on
Mayakovsky for advanced poems that do not usually read at school
Sources
Katanyan V. A. Mayakovsky. Chronicle of life and activity.

M., 1985.

Jangfeldt B. Rate is life. Vladimir Mayakovsky and his circle. nine0003 M., 2009. Poetry
USSR — about children's horror stories

Do you want to be aware of everything?

Subscribe to our newsletter, you'll love it. We promise to write rarely and to the point

Courses

All courses

Special projects

Lectures

11 minutes

1/6

Bryusov. "Creativity"

Why an extremely rational poet was accused of nonsense, madness and alcoholism and how he made a spell out of his manifesto

Reads Oleg Lekmanov

Why an extremely rational poet was accused of nonsense, madness and alcoholism and how he made a spell out of his manifesto

12 minutes

2/6

Chekhov. "The Cherry Orchard"

How does Chekhov's last play differ from all previous ones and what kind of writer could Chekhov have been in the 20th century if he had not died in 1904

Reading by Lev Sobolev

How does the last Chekhov play differ from all previous ones and what kind of writer could Chekhov have been in the 20th century if he had not died in 1904

12 minutes

3/6

4 Zoshchenko "Aristocrat"

What is common between humorous stories and children's fears, how to make fun of the townsfolk, remaining one of them, and what does the phrase "Lie back" mean

Reading Alexander Zholkovsky

What is common between humorous stories and children's fears, how to ridicule the townsfolk , remaining one of them, and what does the phrase "Lie back" mean

12 minutes

4/6

Mayakovsky.

"Khrenov's story about Kuznetskstroy..."

When propaganda appeared in poetry, who was the first to think that the city would be, and the garden would bloom, and how Mayakovsky found out about it

Reads Gennady Obatnin

When propaganda appeared in poetry, who was the first to think that the city would be, and the garden would bloom, and how Mayakovsky found out about it

13 minutes

5/6

Zabolotsky. "Passer-by"

How a poet stretched out a moment, overcame death and wrote a mysterious poem in the simplest words

Reading by Alexander Arkhangelsky

How the poet stretched the moment, overcame death and wrote a mysterious poem in the simplest of words

13 minutes

6/6

The Strugatskys. "Roadside Picnic" (18+)

How the brothers-writers defined the essence of the Soviet experiment, what price do we pay for happiness and why children mutate in stalkers

Reading Dmitry Bykov*

How the brothers-writers determined the essence of the Soviet experiment the price we pay for happiness and why children mutate in stalkers

Materials

Learn the writer on children's photography

Physiognomic test

Unknown faces Zoshchenko

Deck, Parodist, Psychoanalyst and not only

Twitter Chekhov

Bright quotes from the author of the phrase "Duma - talent sister"

Zabolotsky for Zabolotsky 10 minutes

Selection from Alexander Arkhangelsky

Arkady Strugatsky
against aliens

The writer gives advice in case of contact with a supercivilization

How to understand the Silver Age?

10 best books about the era of Blok and Diaghilev

Two letters from Zoshchenko to Stalin

"I am writing to you with the sole purpose of alleviating my pain. .."

Mayakovsky for advanced students

15 excellent poems that are usually not read at school

Eight scientific and technical forecasts of the Strugatskys

What was to happen before the year 2000

Stories for children
or Freud's couch? nine0004

The secret meanings of the Zoshchenko cycle about Lela and Minka

The main productions of The Cherry Orchard

From Stanislavsky to Nyakroshus

What is poetry?

The poets themselves answer

Mayakovsky from A to Z

L - "ladder", M - "carrot", N - "incomprehensibility" and so on

The ups and downs of Mayakovsky

the most talented poet of our Soviet era"

Bryusov, Tsvetaeva and Blok - officials

Where poets of the Silver Age served in Soviet times

Thus spoke Zabolotsky

Amazing thoughts of the great Oberiut

How the Strugatskys enriched the Russian language

Five words and five phrases that came from science fiction books Cube

3 Product placement Maggi and Kodak cameras by Mayakovsky and Mandelstam

The founders of symbolism: the best

A whole epoch in 10 poems

Test: a poetess or a poet? nine0004

Disassemble in the gender experiments of the Silver Age

The Strugatsky Philosophy

tells literary critic Ilya Kukulin

Songs to the words of Zabolotsky

from Tikhonov and Freindlich to Zvezdinsky and group Kruyz

What Chekhov saw on Sakhalin

,

photography in 1890 in 1890

About the projectLecturersTeamLicencePrivacy policyFeedback0003 History, literature, art in lectures, cheat sheets, games and expert answers: new knowledge every day

© Arzamas 2022. All rights reserved

Sweatshirts, bags, gift subscriptions and even the "Create a museum" game! The best New Year's gifts in

Hoodies, bags, gift subscriptions and even the Museum Build Game!
The best New Year's gifts in Arzamas Store

New Year's gifts: hoodies, bags, gift subscriptions and even the Build a Museum game! nine0004

"Arzamas store" To the store! Arzamas store

Seven reasons to watch the series "Shards. New season" // Watch

April 11, 2021, 10:03 April 11, 2021, 11:03 April 11, 2021, 12:03 April 11, 2021, 13:03 April 11, 2021, 14:03 April 11, 2021, 15:03 April 11, 2021, 16:03 April 11, 2021, 17:03 April 11, 2021, 18:03 April 11, 2021, 19:03 April 11, 2021, 20:03

A still from the TV series "Shards. New Season". Dyachenko

A still from the TV series "Shards. New Season". Antonova Natalia

A still from the TV series "Shards. New Season". Sergey Gorobchenko and Tatyana Cherkasova

A still from the TV series "Shards. New Season". Burduja

A still from the TV series "Shards. New Season". Dulova

A still from the TV series "Shards. New Season". Khvoshnyansky

A still from the TV series "Shards. New Season". Dyachenko

A still from the TV series "Shards. New Season". Antonova Natalia

A still from the TV series "Shards. New Season". Sergey Gorobchenko and Tatyana Cherkasova

A still from the TV series "Shards. New Season". Burduja

A still from the TV series "Shards. New Season". Dulova

A still from the TV series "Shards. New Season". Khvoshnyansky

Why do people turn on the TV in the evenings and sit down to watch serials? An interesting story, a famously twisted plot, good actors . .. All this - and something else - is in the serial film "Shards. New Season", which is being shown on the channel "Russia 1". We tell you why you should definitely watch the premiere on April 12 at 21:00.

On Monday the new season of "Oskolkov" starts on the TV channel "Russia 1". The first part of the series was very popular with our viewers, and there is no reason to believe that the sequel will be inferior to the original. We found at least seven reasons why the sequel to the multi-episode drama is not to be missed. Watch April 12 at 21:00, and from April 13 to 15 at 21:20. nine0004

1. We've been waiting for it

Why do we love sequels? Any movie, and especially a melodrama - and "Shards" is no exception here - does not put a dot at the end, but an ellipsis. And if the film is hooked, you always want to know what happened to the characters after the final credits, how their fate developed further ... The new series of "Shards" will provide us with such an opportunity.

In the first season, we were struck by the beginning of the story - girls mixed up in the maternity hospital and a whole chain of events that followed the clarification of this fact and the parents' attempts to "exchange" children. For 16 episodes, the densely populated world of "Shards" loved, was jealous, converged and divorced, plotted, took revenge and was mean, and only at the very end two families gathered and calmly and sensibly discussed the situation and the near future. Happy end? No matter how! ..

2. We missed them

Why else do we love sequels? For meeting with the characters who have already become close to us, interesting and, it seems, even understandable. Here it is Anna and Oleg Prokopiev, Maria Prokofieva and their "common" daughters - Sasha and Varya. But the authors of the series urge not to deceive ourselves: in the new series - and in new circumstances - familiar characters will reveal themselves from unexpected sides and present us with many surprises.

Here, for example, is what Natalia Antonova, who played her, says about her restrained and flawless "iron lady" Anna: "There are so many things mixed in her. She is a real woman: naive, sensual, and sometimes frivolous. A woman who desperately fights for my love". nine0004

3. Continuation of the story - cooler than the beginning

The girls have grown up, but they feel unhappy in their real families. Anna brought from America an intriguing mother and little son Antosha; as she expected, his appearance brought discord in Oleg's relationship with Maria. Instead of becoming one big family, the characters become deeper and deeper into their secrets and move away from each other. Until a strong and merciless enemy appears on their way, capable of breaking their already fragile world ...

"Something new is constantly happening in the series, and it's very interesting to watch it! It really has everything that the Russian audience loves - passion, drama, love, hate, and betrayal," director Vladimir promises Nakhabtsev.

"Growing up girls will begin a new life. The lines of adult relationships will develop. And there will definitely be new love stories," actress Tatyana Cherkasova concretizes. "The series is about human destinies: how we can destroy, then create, destroy again and create again ... And only at the end of the journey do we understand what we have done. The heroes of our series, having understood this, are trying to fix everything somehow, to connect it. The audience will see how they do it." nine0004

4. The same and... Larisa Udovichenko

Together with their heroes, wonderful actors will return to our screens. In addition to Antonova and Cherkasova (Maria), these are Alexander Dyachenko (Oleg), Valeria Burduzha (Sasha) and Anna Dulova (Varya), as well as Valery Kukhareshin as Oleg's father, Boris Khvoshnyansky as his lawyer Eldar and some others. And, of course, new stories will not do without new characters. So, Oleg learns that he has an adult son Maxim - he was played by Ivan Zhvakin ("At the Far Outpost"). nine0004

But, of course, the main pearl among the "newcomers" was the People's Artist of Russia Larisa Udovichenko and her Elena Romanovna - Anna's mother. They say about her that she can eat out the brain with a small spoon, and they call her a "fox". The actress confirms that it is her heroine who is mainly responsible for the intrigues in the new series, and intrigues herself: "She is so insidious! Or maybe not insidious. A lady of her own mind, not devoid of emotions, passions. instead of lying to yourself." nine0004

5. Everything is very confusing. Just like in real life

The intricacies of dramatic lines, the intensity of passions, seemingly unrealistic situations... It seems that the screenwriters have outdone themselves by inventing incredible turns of action and artificially complicating the plot? But after all, even its plot - children mixed up in the hospital - is based on real events: reality sometimes surpasses even the most violent fantasy of playwrights.

"The reason for the popularity of our project is that the scenario ... is replete with collisions that resonate with people, and the stories are similar to what happens in their lives," Alexander Dyachenko confirms this idea. nine0004

It is hoped that, given this, the authors of the "New Season" have retained the aesthetics of the first: the non-vanity of what is happening on the screen, which makes it possible to peer, listen and appreciate the thoroughness with which the characters are drawn. This adult movie without unnecessary "cinema" really looks like real life, which is sometimes just so bizarre and intricate. And - as in life - there are no hopelessly bad and immaculately good people in it: everyone makes mistakes, tries to correct them and become happy. nine0004

6. Romance by Polina Gagarina

The soundtrack of the series includes a romance to the verses by Mikhail Gutseriev and music by Vadim Uslanov "You Don't Kiss" performed by Polina Gagarina.

"Songs like 'You don't kiss' are out of time and out of fashion. They will always be in demand because they hit right in the heart," the singer shares her impressions of the composition.

7. Unexpected denouement

All as one, the filmmakers fall silent and only smile enigmatically when it comes to the finale of the new season. "My heroine and I deceive the viewer until the very end. And why she behaved like this and behaved like that for all 16 episodes, it will become clear only at the very end," Larisa Udovichenko continues to intrigue. "Life must thank Anna with a gift, but we'll find out what the secret is in the last episode," Natalia Antonova pumps up suspense. nine0004

And from "official sources" only one thing is known: "in order to counter the emerging common threat, disunited families need to unite and piece together their ruined lives." Can they? Broken vessels of human destinies can be glued together, but will the result stand the test of strength? Especially if the fragments from different vessels have had time to mix up and do not always fit tightly to each other.