Perfume and personality types
Choose a perfume by personality
A perfume can be chosen according to many different criteria: according to the seasons, age, or style for example. It is also possible to choose a fragrance according to your personality. According to a classification resulting from a long study on customer behaviour in relation to perfume, it is possible to identify four main categories of men and women: Freshness, Air, Earthy, Fire.
This classification, which is the result of a long observation of a diversified clientele, makes it possible to define the correspondences existing between the perfume and all the constituent elements of the personality (the voice, and tastes in terms of odours, flavours, colours, drinks, artists, fabrics, environment, etc.).
Preamble: Let us make it clear, people cannot be restricted to one and only category. Of course, people have a multi-faceted personality. The groups described below are used to define the broad outlines.
"Fresh": a sparkling personality
The person belonging to the "freshness" category has a lively and sparkling personality. This person is very cheerful by nature and is full of ideas. They love to laugh and sometimes has difficulty channelling her boundless energy. They keep the spontaneity of their youth, with an idle and festive side. This person often has a sporty look, knows how to charm and impose his or her ideas with a lot of energy: they are rather direct and unpretentious.
Here are the main distinguishing features of this personality: 
Voice: the voice is high and fine.
Scents: this personality is fond of fragrances with scents close to nature and more figurative fragrances. They will be attracted, for example, by scents of fresh flowers (women will particularly appreciate lily of the valley, lilac, freesia or peony), cut grass, watery fruits and citrus fruits. This category of people may also like the scents of aromatic herbs, green and vegetal notes or fresh woody notes such as vetiver, the Nouvelle Fraîcheur facet, or even marine scents.
Beverages: their favourite drinks are fresh fruit juices, lemonades, and sparkling water with a twist of lemon. In the evening, they will especially enjoy cocktails such as Mojitos, Caipirinha, Gin Tonic and champagne! Generally speaking, this type of personality will appreciate tea more than to coffee.
Flavours: this person likes everything fresh and healthy. They could be vegan, enjoys salads, fresh fruit and Italian dishes. In short, they likes simple and sunny cooking.
Colours: they prefer very bright, frank and fresh colours (coral, orange, apricot, bright pink, canary yellow and raw green).
Fabrics: the "fresh" person likes light, even airy textiles and natural fabrics such as cotton, linen, stretch fabrics and jeans.
Animal: if they were to be an animal, this person would surely be a dog, a horse or a pony.
Interior spaces: Attracted by floral themes, pure white or very light tones (especially for men), this profile of people also likes bright, acidic shades, light woods and functional furniture (especially for women). These women's main room is the bedroom (the main colour and style of furniture in her bedroom are therefore very representative of her personality). For men, the aesthetics of the bedroom is generally less important.
Outdoor spaces: They enjoys picnics on the grass, bike rides, groups of friends, music and dance.
Their dream weekend: a picnic with friends in the country.
Their favourite artists: Botero, Le Douanier Rousseau and Gauguin.
Choosing a perfume based on "Freshness"personality
As far as perfumes are concerned, women belonging to the "Freshness" category, will especially appreciate :
Citrus / Hesperides fragrances such as classic or modern eaux de Cologne and eaux fraîches (see Citrus facet)
Green or aromatic fragrances (see Green Facet, Aromatic Facet)
Fresh floral fragrances (see Floral family)
As for men, they will be mostly attracted by: 
The nouvelle fraîcheur facet
Aromatics, fougère and fresh woods
In Sylvaine Delacourte's perfume collections, here are the fragrances they might like: Dovana, Smeraldo, Oranzo and Oscarine.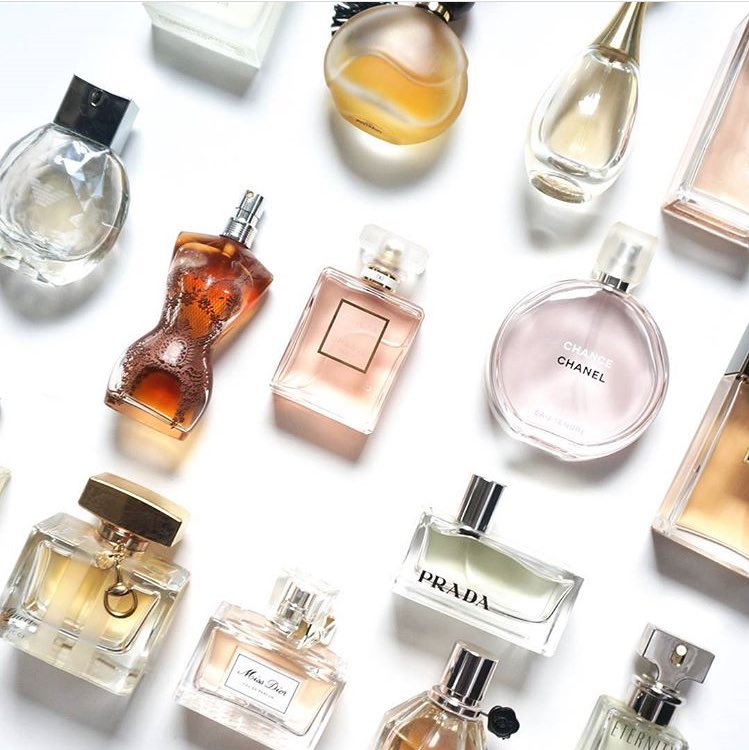 "Air": a very feminine personality
The personality belonging to the "Air" category is very feminine. It has a natural discretion, which is explained by its rather reserved nature. With a rather maternal character, they reflects an image of gentleness, sensitive, modest and dreamy. On the other hand, they have a bit of an artist's character. However, great strength and true determination lie behind this apparent gentleness. Men in this category will recognize their femininity, and will tend to look for fragrances with a certain touch of sweetness.
Here are the main characteristics of this personality:
Voice: modulated and median.
Scents: women will especially love the scents of rice powder, talcum powder, and delicate, powdery flowers (such as iris, violet, mimosa and peony). As for men, they will appreciate soft woods, such as sandalwood for example. Both men and women will prefer to wear faceted perfumes with nuances.
Drinks: this personality likes to drink subtle orange blossom, jasmine or green teas. They also appreciates fresh fruit juices. In the evenings, they will mostly opt for champagne and gin cocktails, and can also enjoy cocktails such as Mojito. Finally, they will prefer white wine to red wine.
Flavours: this profile of people is mostly fond of light cuisine, such as salads, refined and elegant dishes, fish (rather than meat) and loves desserts (as long as they are light). They also take pleasure in discovering the latest good restaurant addresses.
Favourite colours: pastel tones, half-tones, shades of blue or pale pink, beige, and pale green.
Fabrics: their favourite textiles are silk, taffeta, lace and cashmere. Generally speaking, they will appreciate anything of the hyper-feminine type. Men will love the soft, cocooning fabrics.
Animals: Cats, felines and birds are the animals with which this personality most identifies.
Interior spaces: this type of character has a pastel-coloured bedroom and a refined, classic-style interior. They can appreciate the antique furniture and light woods, as well as the warm and family atmosphere (with carpeting, light carpets, and pastel colours). Their living space have a very cosy and cocooning atmosphere: decorative details, such as a beautifully laid table, are very important.
Outdoor spaces: these personalities love to go to the beach at the end of the day, or the cities where they can discover interesting, enriching, even romantic places.
Their dream weekend: a walk on the beach at the end of the day (these people really enjoy the sea).
Their favourite artists: Monet, Bonnard and Matisse.
Choosing a perfume based on personality "Air"
Personalities belonging to the "Air" category appreciate faceted, subtle and finely crafted perfumes with nuances, such as semi-oriental or sunny fragrances.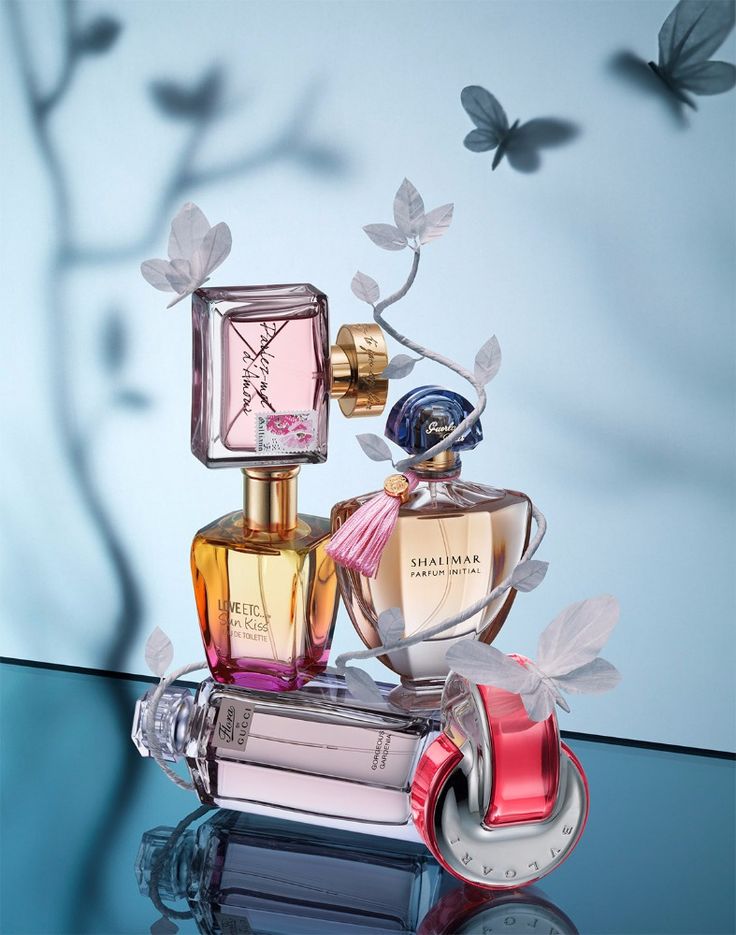 Lilylang and Vanori by Sylvaine Delacourte (see Solar Facet, Powdery Facet, Floral Family) are fragrances that women will appreciate.
As for men, they'll especially like soft woody scents (see Woody Family), or even scents that are slightly floral, or contain subtle spices (see Spicy Facet).
The perfumes Florentina, Olyssia, Osiris, Virgile and Vahina by Sylvaine Delacourte will suit them particularly well. 
"Earthy": a calm and authentic personality
Personalities assimilated to the "Earth" category are calm and thoughtful by nature. They are determined but also authentic (their honesty may surprise you). They appreciate friendly relationships.
These woman sometimes display an androgynous side and dream of becoming a great adventurer. She's not too fashion-conscious and has a style on her own. These personalities are often business leaders, attracted by politics and are looking for the perfume of a "leader".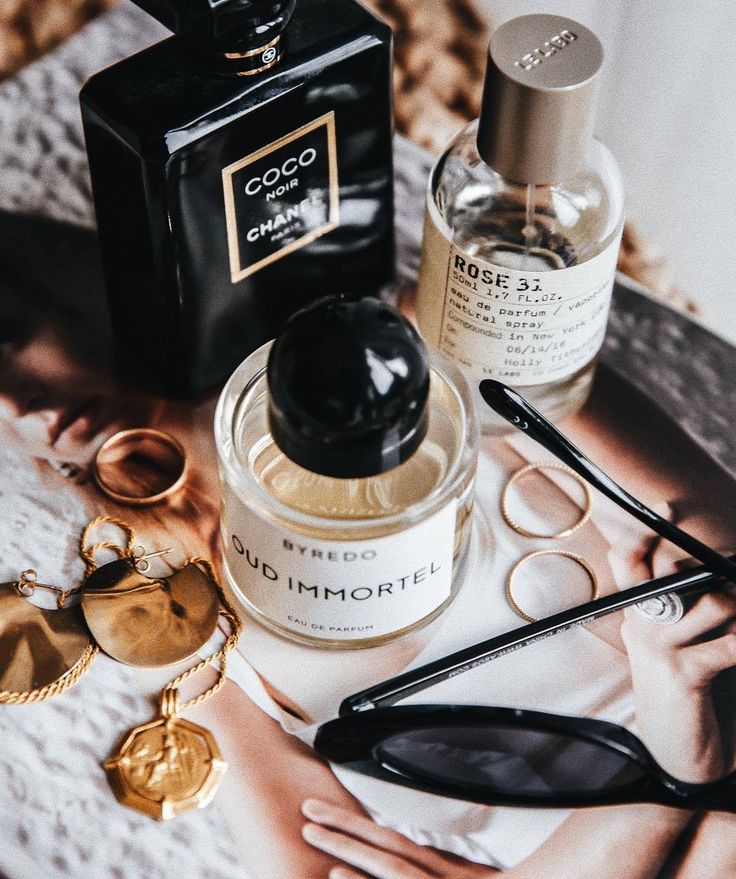 As for men, they will appreciate refined scents, such as chypre, woody, leathery, and spicy fragrances.
Here are the main traits that distinguish these people:
Voice: quite low and modulated.
Smells: this person likes the smells of the forest such as woods, mosses, the smell of mushrooms, the scents of green grass and open fire. They are not too attracted to floral or sweet scents.
Flavours: these personalities have a clear preference for savoury dishes, and generally appreciate spices. They can enjoy classic dishes or dishes with sauces and spices, as well as meat.
Favourite drinks: coffee, sliced flavours, singular teas such as Chai or smoked tea, as well as whisky, cognac and red wine, rather than white wine.
Favourite Colours: shades of tone around the earth (all greens including khaki green, dark orange, copper and beige colours).
Fabrics: they are attracted by everything that is authentic and singular. They tend to seek rarity and elitism. They like leather, suede, cotton and linen.
Animal: horses are their favourite animal.
Interior spaces: this type of personality appreciates warm colours, dark woods and exotic atmospheres in its living spaces. These personalities love antiques, rustic appearance, woods of any kind, fireplaces, and can be attracted by anything with an exotic side, such as Japanese ambiences, as well as objects found during travels to faraway countries.
Outdoor spaces: this person likes to be outdoors, in contact with the earth, in forests or Japanese gardens. 
Their dream weekend: an ideal excursion would be a weekend in Sologne, in a castle, sitting on a Chesterfield sofa with a book in front of a fire.
Their favourite artists: these profiles are adept at conceptual or abstract artists, such as Rodin, and appreciate Chinese art.  
Choosing a perfume based on the personality "Earth"
People who identify with this personality will be especially attracted to chypre scents (cf. Chypre Family) with the scent of wood moss. These people could wear woody scents (cf. Woody Family) such as Guerlain's Vétiver for men. They will also love fresh, green scents (cf. Green Facet), as well as very woody Middle Eastern fragrances, based on oud wood or darker woody scents. On the other hand, these people won't appreciate scents that are too vanilla or too floral.
Sylvaine Delacourte's perfume Helicriss might be just the thing for them.
"Fire": a unique personality  
This last category of people, belonging to the "Fire" category, generally have a personality that will tend to change according to their mood. Very theatrical and extroverted, this person knows how to seduce all audiences, and it is impossible to forget them. They also maintains a certain mystery.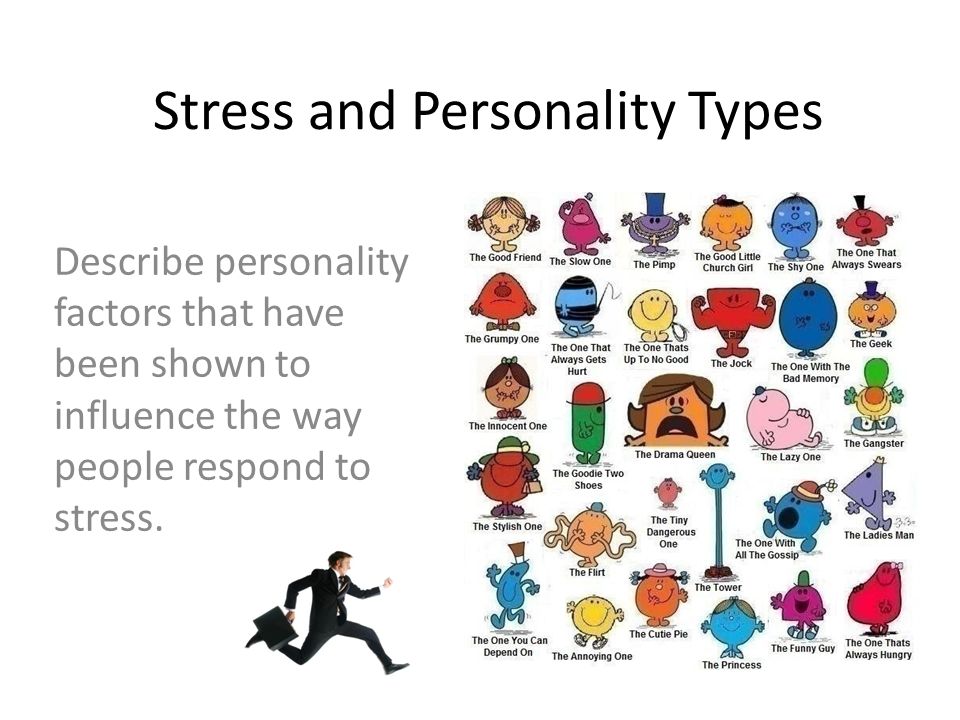 These people know the trendy places, and tend to be quite tactile.
Here are some of the characteristics of the "Fire" personality:
Voice: deep, broken and singular.
Scents: epicurean in nature, this person likes gourmet scents, oriental notes and may be attracted by intense woody notes. They particularly likes scents with a strong personality. Women in this category might appreciate intense white flowers, such as tuberose.
Flavours: true to their epicurean and gourmet character, they love cake, sweets and chocolate.
Favourite drinks: Cappuccinos, hot chocolates, as well as trendy and gourmet cocktails like champagne are their favourite drinks. 
Favourite colours: cool tones such as white, black or both combined as well as red and hard blue.
Fabrics: this person likes enveloping and sensual materials, taffeta (and cashmeres for men), as well as silks, velvets, and fur.  
Animal: the panther, the jaguar and the cat are his favourite animals.
Interior spaces: its interior will be dominated by strong colours such as black and white. This personality will also be attracted by very modern, contemporary living spaces, such as lofts. They appreciate art and like to combine beautiful modern pieces with antique touches (very up to date, she is aware of the latest trends). Finally, these people tend to collect rare objects, and also appreciate leather, silk cushions or cushions from the latest fashionable designer; as well as exotic plants and orchids for example.  
Outdoor spaces: rather city people, they do not particularly enjoy bucolic exteriors. They love to go out, discover new restaurant addresses, go to museums, go shopping, and can sometimes be real fashion victims!
Their dream weekend: shopping and visiting museums in any capital of the world.
Their favourite artists: Giacometi, Modigliani, Pierre Soulages, Yves Klein and Byzantine art.
Choosing a perfume based on "Fire" personality
People who can identify with the "fiery" personality will appreciate fragrances with deep, racy, sensual, and sometimes oriental notes (for example, they may buy a fragrance like Shalimar or Habit Rouge by Guerlain). Wishing to leave a trace after their passage, they will also appreciate the trail fragrances.
They may also like oud wood and warm, deep, woody scents with a present trail (cf. Oriental or Amber Family, Leather Facet, Spicy Facet). They will sometimes appreciate the mix of different scents. Women will also be attracted to sensual white flower fragrances (cf. Floral Family).
Here are a few fragrances from the Sylvaine Delacourte brand that may be suitable for "Fire" personalities: Osiris, Ozkan, Valkyrie, Vangelis.
Sylvaine Delacourte fragrances
Discover Sylvaine Delacourte's brand with her Orange Blossom, Musks and Vanilla Collections.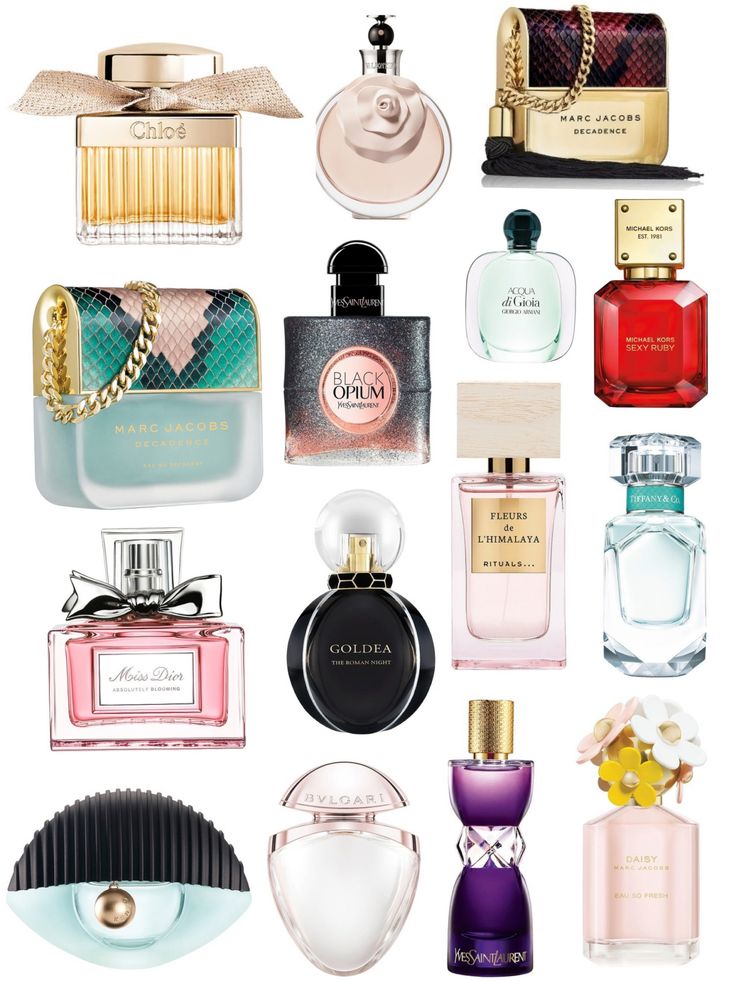 You can try them thanks to the Discovery Boxes (5 Eaux de Parfum x 2 ml) and rediscover these raw materials as you have never smelled them before.
Which Perfumes to Wear For Your Personality Type and Dressing Style
The fragrance you wear tells a story. It tells your story, or at least a part of your story. Scent is an invisible communicator of who you are. Think of it as a final accessory that compliments your outfit or your mood and choose your scent or perfume for the day or evening accordingly.
Fragrance and scent are incredibly powerful. Fragrance, emotion and memory are intrinsically linked. When you smell something your brain is recording how you feel so when you experience that smell again, you are transported back to the first time you encountered that smell.
Our sense of smell is the most powerful sense with a direct link to the brain that can transport you back in time. Research suggests that 75% of our emotions are caused by what we smell, and we are 100 times more likely to remember what we smell than what we see or hear.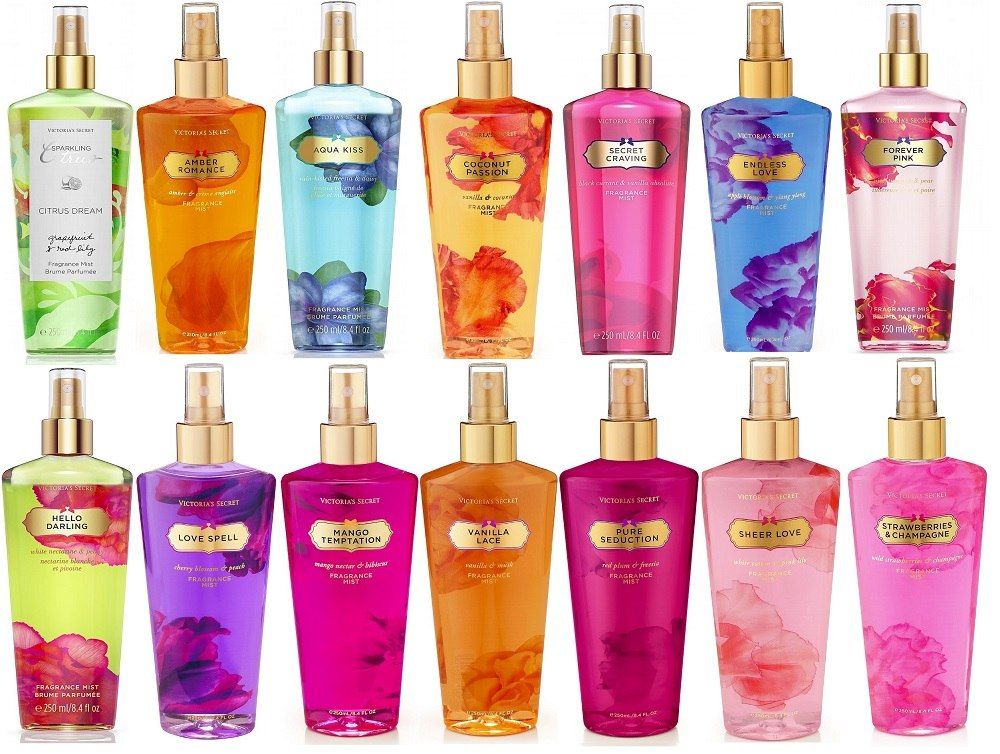 In this article, we're going to explore fragrance and scent in light of personality.  We'll look at the history of fragrance, then go onto link scent to the 7 dressing styles, and the 16 Style Types.  Come with us on a heady tour into the land of fragrance!
The History of Fragrance
Fragrance has a fascinating history, we have been perfuming ourselves for over 6,000 years. The word perfume is derived from two words, par and fumum, meaning through smoke. Perfume originated in Mesopotamia, where the ancients used to burn fragrant woods to communicate with the gods, but it first became an art form when the Egyptians began blending complex spices, resins and flowers.
Ancient perfumes were oil based. The first time perfume oils were mixed with alcohol to create what we know as modern perfume was in the 14th century in Hungary to create what was known as Hungarian Water. Queen Elisabeth used to drink it and was renowned for her great beauty.
Perfume and fashion first crossed paths when Paul Poiret launched his perfume in the early 1900's, however it is Coco Chanel that was the trailblazer for bringing perfume and fashion together.

When it comes to perfumes, we are entering into territory of chosen scent. Perfumes are the scents that we specifically decide to be part of our style. As unseen as scent is, it's a potent piece to add to our style repertoire.
There are many different ingredients in perfumes. The most obvious one is flowers, but the perfumier doesn't stop there, they also use the whole plant – blossoms, bark, fruit, leaves and roots. Included in many perfumes now are much more from the botanicals – grasses and ferns, mosses, herbs and spices along with synthetic compounds that recreate some of the animal perfumes that are no longer produced. The final scent is one which is layered with many different ingredients and 'notes'.
Scents are broken up into categories with the four main notes being Floral, Fresh, Woody and Oriental. These are further broken down into more specific fragrances such as citrus, leather, oceanic, and powdery amongst others.

You can see in the Fragrance Wheel, which was developed by world-renowned fragrance expert Michael Edwards, how these different fragrance notes fit together.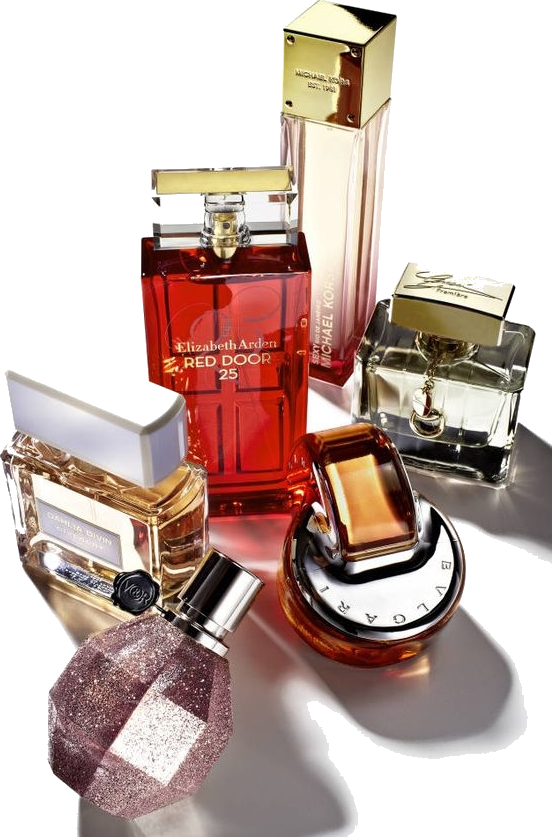 It's based on olfactory perception and shows the relationships between the different scent notes.
How Does Your Perfume Work With Your Personality Dressing Style?
What makes you choose a perfume?
Do you just love how it smells on you?
Is it an association with someone or a certain time in your life?
Is it the name and what it evokes in you (and we know an iNtuitive who wears Intuition because of the name, not the smell!).
Or is it the beauty of the bottle that attracted you to it?
Do you wear it because your significant other likes it on you?
There are so many reasons why you may choose a certain fragrance (and we'd love to know why you wear what you wear – and your type – please do share in the comments here!).
As we've discussed in previous blog posts on Choosing a Leopard Print  that reflects your personality, and along with the Little Black Dress and the shoes you might choose to wear  are all related to who you are on the inside and how you want to express that on the outside through your image and style.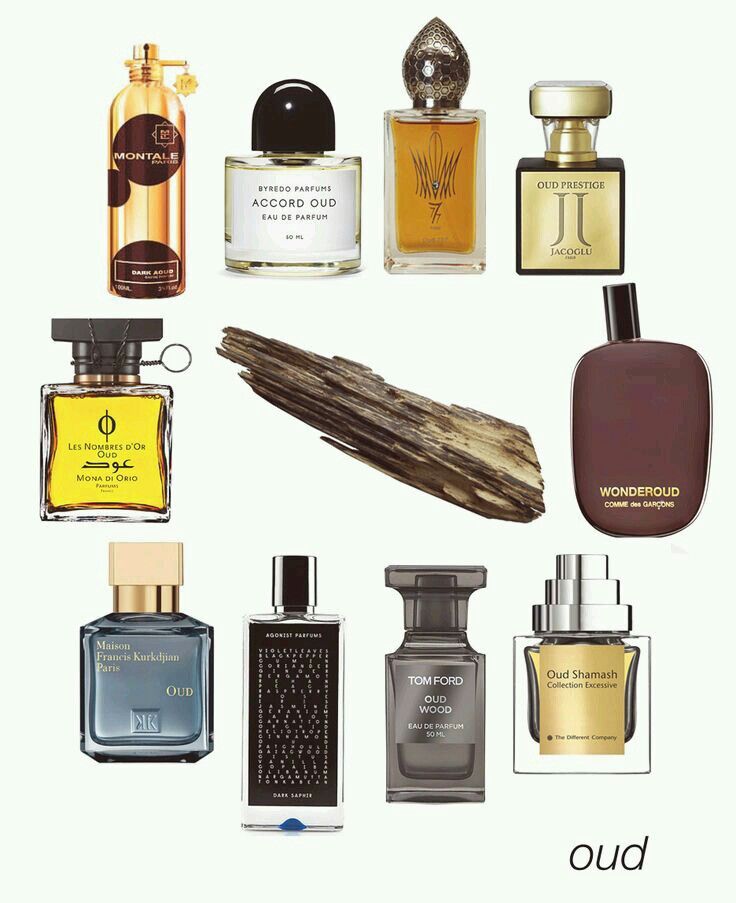 Scent selection is another aspect of this external expression of who you are. Following a stimulating conversation with Samantha Taylor of The Powder Room, an Australian expert in fragrance, we've put together a guide on the kinds of perfumes you might choose based on your dressing style and psychological type.
Each of us will have preferences for a few of the dressing styles while others will feel totally foreign, in that "I don't go there" way. You may also find that you use different dressing styles, or combinations of them for different aspects of your life – such as your work world, or your social life, being very different in how you express yourself through your clothing and image.
You may find that you are drawn to more than one of the different scent categories that have been selected for each dressing style, as you may want to wear a very different fragrance to work than the one you wear on date night!
Classic
The classic dressing style is epitomised by the business and corporate world.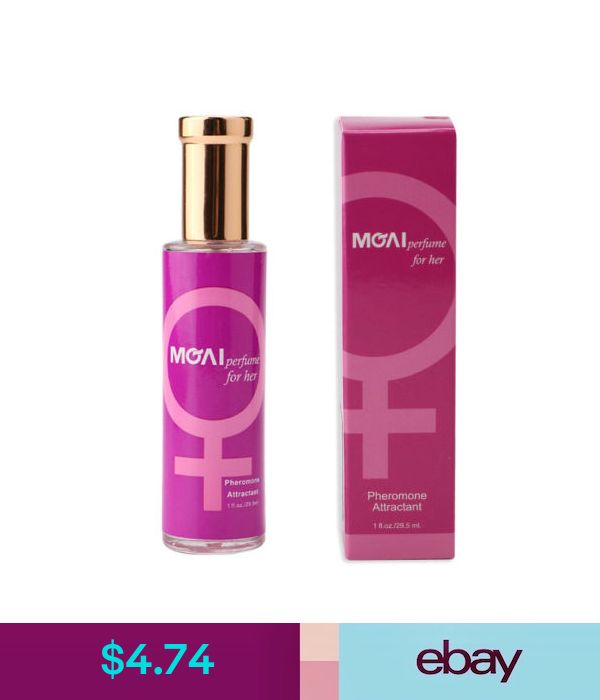 It's clean, structured, uncluttered and always appropriate. It exudes power and professionalism with its crisp button-up shirts and blazers.
Fresh Floral, Aldehyde. These clean fragrant notes give the impression of fresh breezes and quiet classic glamour. Florals transform into soft bouquets in fragrant notes of jasmine, rose, iris and lily of the valley. Transitioning easily from day to evening, scent here may be a signature fragrance that is understated and timeless that you dab behind your ears and may carry a small bottle in your bag for a spritz in the afternoon.
Example fragrances are Arpege by Lanvin, Blanche by Byredo, White Diamond by Elizabeth Taylor and Chanel No. 5.
Relaxed
The relaxed dressing style is easy going and casual, it's unpretentious and unfussy. Clothing is always comfortable and practical, commonly made from stretch knits or denim for their wash and wear ease.
Woody, Aromatic. Fragrances that are down to earth and straightforward – fresh, natural, simple.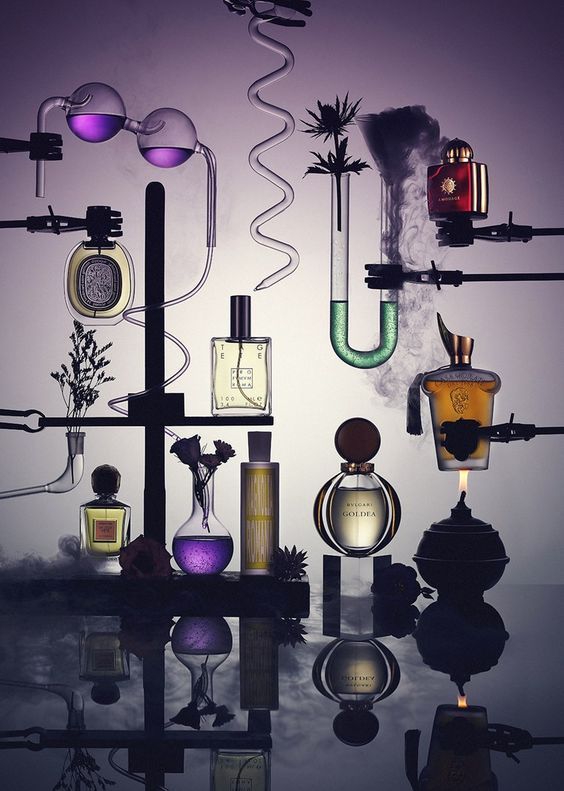 With fragrant notes of zesty citrus and lavender, sweet spices and oriental woods, harmonies of cedar, patchouli, pine, sandalwood and vetiver. Not fussy, or floral just natural, herbaceous and comforting. May chose to wear scented body lotion if you find fragrance too overpowering.
Example fragrances include Aqua Allegoria by Guerlain, Gris Clare by Serge Lutens, Walk On Air by Kate Spade, Chance Chanel Au Fraiche.
Dramatic
The dramatic dressing style is bold and exciting. It demands attention and is expressed through bright colours, sharp lines and larger scale elements of design or accessories.
Oriental, Amber, Heavy Florals. Rich, seductive and intense fragrances that are daring and bold. Opulence in the form of musk, cinnamon, cardamom, vanilla and animal scents together with flowers and woods, enhanced by camphorous oils and incense resins. Here fragrance may be applied liberally with the understanding that the perfume you wear announces who you are.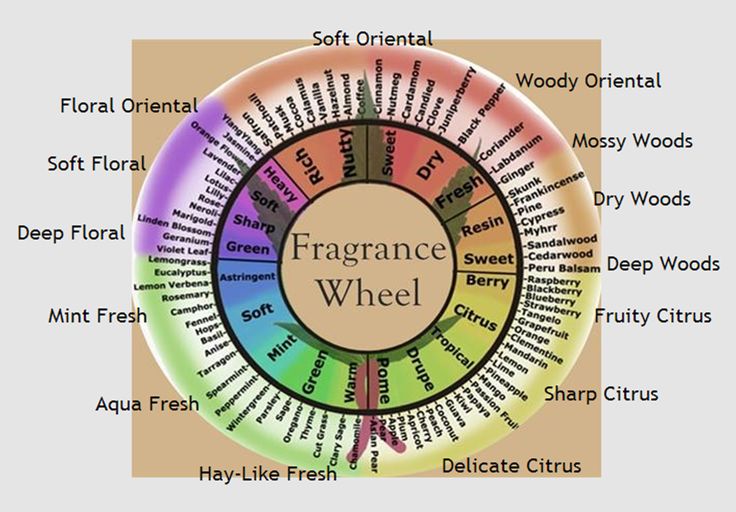 May enjoy matching bath oils and body lotions to make the fragrance last longer on the skin.
Example fragrances include Opium by Yves Saint Laurant, Carnal Flower by Frederic Malle, Habit Rouge by Guerlain, Flowerbomb Nectar by Viktor & Rolf.
Creative
The creative dressing style is a little quirky and different. It's expressed through unique pieces, asymmetry and unusual construction and says that there is more to you than meets the eye.
Green. Dynamic fragrances that are stimulating, original, and intriguing. As with other elements of style, you may like to experiment with fragrance and enjoy fragrances from a few different families such as Spicy, Woody and Floral. You may match your fragrance to your mood and clothing for the day, evening, or event and may be attracted to artisan perfume brands.
Example fragrances include B Balenciaga by Balenciaga, Eau de Lierre by Diptique, Devin by Aramis, Vent Vert by Balmain.
Rebellious
The rebellious dressing style is an expression of your need to be unconventional and non-conformist.
You don't follow the traditional dress code or believe it's important to dress like others. Metal hardware, meaningful slogans or a body-con look may express your style.
Leather and Gourmand. Fragrance is part of making a statement. May have a vast array of fragrances that can vary from sweet playful gourmands to striking and edgy leather fragrances. Fragrance notes can vary from honey, tobacco, wood and wood tars that allude to leather, to notes like vanilla and tonka bean designed to resemble food flavors. Along with clothing and accessory choices, scent style here is hard to pigeonhole. May be attracted to underground perfume brands.
Example fragrances include Cuir de Ruisse by Chanel, Lolita Lempicka by Lolita Lempicka, Angel by Thierry Mugler, Coffeeze by J.U.S.
Feminine
The feminine dressing style expresses your warm, nurturing and caring nature. You love being a woman and like to dress in a womanly way, in soft fabrics, floral prints and clothes that show off the female shape.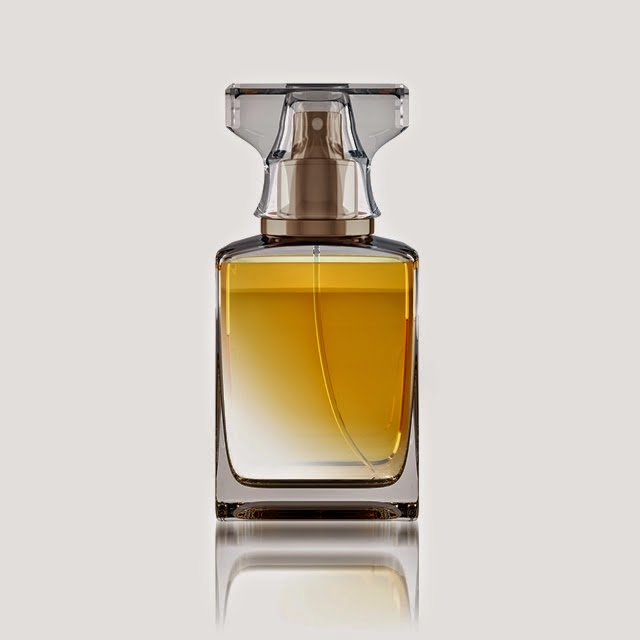 Floral, Powdery. Soft and delicate fragrances that settle like silk on the skin. You like your fragrances to be as pretty as your clothing choices and select perfumes that are not overpowering. Gentle and romantic, soft and sweet scents – roses, jasmine, lily frangipani, lilac, floral notes are many and varied, ranging from a single floral note to mixed floral bouquets. They linger close to the body and leave a soft trail of fragrance as you float by.
Example fragrances include Pleasures by Estee Lauder, Iris Poudre by Frederic Malle, Bluegrass by Elizabeth Arden, Elixir Pour Femme Essence by Roja Parfums.
Elegant Chic
The Elegant chic dressing style is sophisticated and poised. With fine high-quality fabrics like silk and cashmere, an elegant understated look and attention to detail in grooming and outfit selection, you are always well-dressed and put-together.
Chypre. Stylish and distinctive fragrances that are dry, mossy wood style fragrances.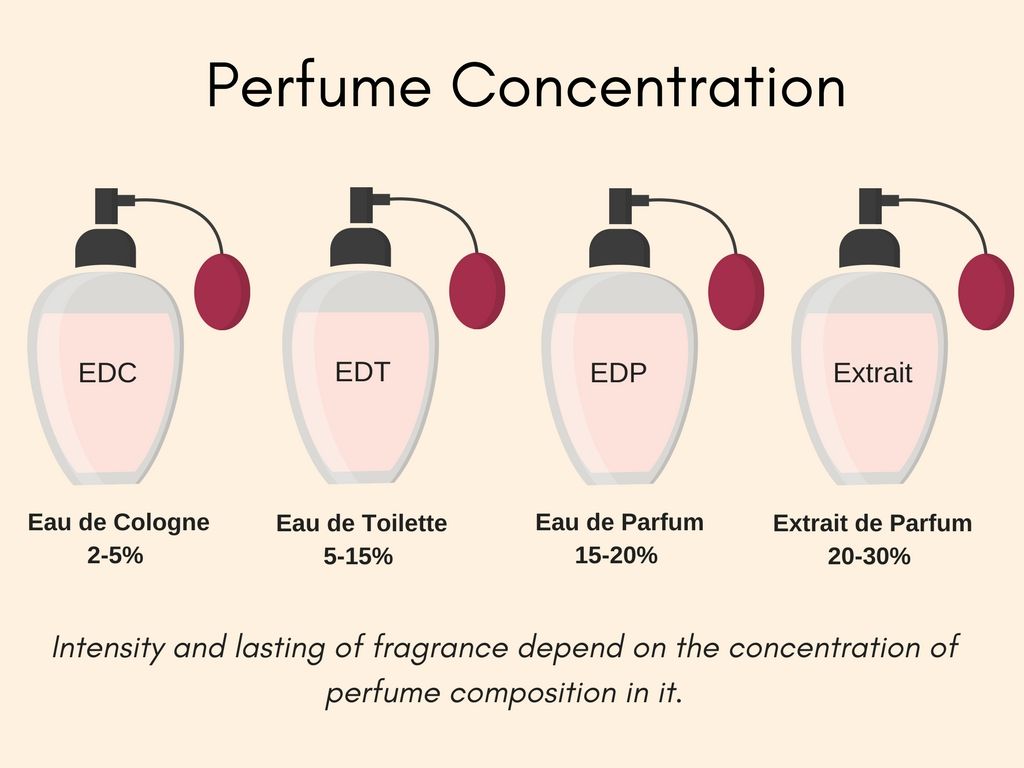 Fragrant notes include bergamot, oakmoss, patchouli, and labdanum. Along with other elements of style, perfume here meets the standards of exceptional quality and effortless charm and style. May enjoying having set fragrances for day and others for evening to keep this part of your style streamlined and uncomplicated.
Example fragrances include Knowing by Estee Lauder, French Affair by Ex Nihilo, No. 19 by Chanel, Bottega Veneta Knot Aeau Absolue by Bottega Veneta.
The 16 Style Types and Fragrance
As we have already learned, scent is deeply personal. How each of the 16 Style Types will choose to incorporate scent into her style expression will vary from woman to woman and the specific scent she chooses will factor in many elements, not just her Style Type.
But we know that understanding your Style Type helps you see patterns in your style, including how you are internally motivated and what your attitudes might be to style elements. And scent is no different – it is another form of style expression, after all!
Each of the 16 Style Types can and does refer to and use each of the 7 dressing styles – at different times, for different occasions and audiences, to achieve different outcomes, and in different forms of expression.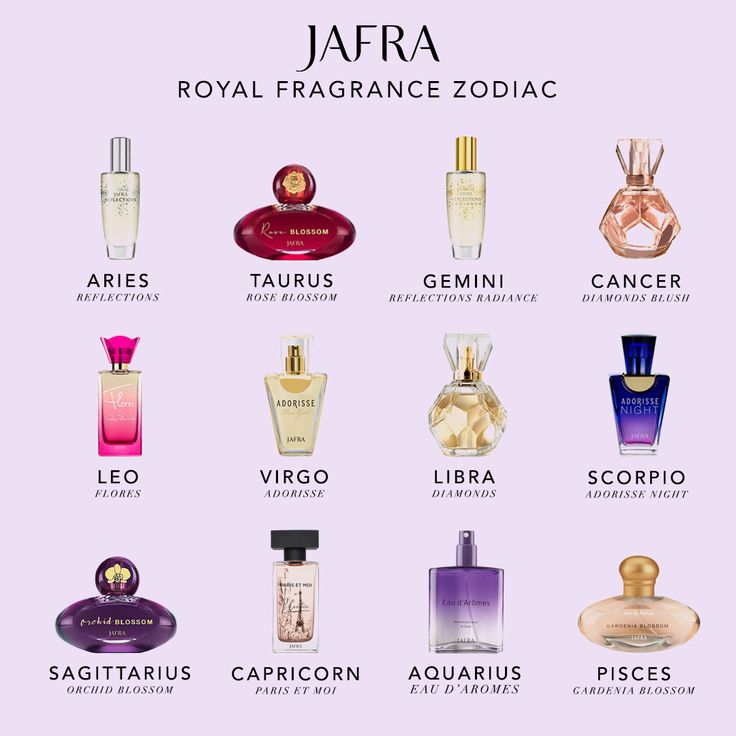 The way the Style Traditionalist ESTJ may draw on the Creative dressing style will differ from the way the Style Artisan ISFP will draw on it, for example.
We have set no limitations or prescriptions on how each of the 16 Style Types accesses the 7 dressing styles, although in our Style Type Report we do describe the way in which each Style Type may be attracted to using each of the 7 Dressing Styles and how they can best access each of the dressing styles to express their personality in an authentic way.
We have grouped our 16 Style Types and their attitude and motivations toward scent according to the second and fourth letter of their type code: the SJs, the SPs, the NJs, and the NPs. We believe there are clues in these letters which will help us unpack how each of the 16 Style Types thinks and feels about scent.
Sensing-Judging Types
There are four SJ Types – Style Traditionalist ESTJ, Style Organizer ISTJ, Style Adviser ESFJ, Style Friend ISFJ.  They are often considered the most averse to change, and generally prefer for things to stay the same.
A driving need is often for stability, and usually security too.
When it comes to their approach to scent:
They may have an established attitude toward perfume and scent – they wear it, or they do not. No grey area.
If they do wear a scent, it could be a 'signature scent', or at least a consistent scent, where they wear the same scent/perfume all the time. The scent may have personal significance (especially if given as a gift or chosen through careful consideration, thought, and analysis) giving further weight to the need for stability and not changing their approach to scent or the perfume they wear.
They may not give much thought to this aspect of their style, especially if they have an established perfume they wear – it's "done and dusted", not a style category that requires re-opening, re-examining or… (gasp) changing.
They may need a Very Good Reason to consider changing their approach to scent. If SFJ they will need a good reason linked to significant or influential people in their lives. If STJ they will need a good logical reason to consider changing what they do now.
Sensing-Perceiving Types
There are four SP Types – Style Explorer ESTP, Style Maverick ISTP, Style Celebrator ESFP, Style Artisan ISFP.  These Types are the go-with-the-flow, in the moment responders to their environment. Often highly observant, they don't usually have carved out plans (for anything) although they like to get things done and are very pragmatic.
Their responsiveness is a key quality when it comes to their approach to scent:
They may love to try new scents and perfumes, and enjoy walking through major department stores where there's a "spritzer" at every turn, waiting to give you a squirt of the latest perfume on the market.
They may have a large wardrobe of perfumes, perhaps drawn from many sources including gifts, overseas trips where duty-free makes perfume a quick and easy purchase, to impulse purchases from the aforementioned "spritzers" in-store.
If they have a large wardrobe of scents, their challenge may be to whittle them down to a few that really serve them, that really support their authentic style essence and their authentic style expression – rather than the scattergun approach that has resulted in the many choices they have now.
If STP, a good internal framework containing a logical criterion for deciding on which perfumes to try would be helpful. If SFP, a connection to what really matters to them (internal values) will help them home in on the best scent/perfume choices.
iNtuition-Judging Types
There are four NJ Types – Style Powerhouse ENTJ, Style Scientist INTJ, Style Connector ENFJ, Style Enigma INFJ.  They are confident in their ideas and are great at making connections, then diverging their ideas to an often very streamlined set of actions.
When it comes to an attitude toward scent:
Will likely enjoy a range of scent options if they've decided scent is a part of their style expression – most likely will have more than one scent in their wardrobe, although it may be a range of perfumes and oils for example. Options are important as they will choose scents on mood and occasion.
May have hard and fast rules about scent – it's either yes or it's no. Will rely strongly on iNtuition as a source of information – they will simply know where perfume/scent sits in their style expression.
If scent is a part of their style identity, they will know when a perfume suits them, or not. The perfume will be part of their style vision, even if they hadn't put it focus just yet.
For NTJs, no amount of convincing will influence them to wear a scent they know is not right for them. For NFJs they may struggle to not wear a perfume they know isn't right if it's been gifted to them – the relationship with the giver will influence them.
iNtuition-Perceiving Types
There are four NP Types – Style Chameleon ENTP, Style Theorist INTP, Style Inspirer ENFP, Style Original INFP.  They are catalyzers who enjoy and are excellent at sparking ideas and creating possibilities.
Often change makers, their motivations when it comes to perfume and scent:
A wide variety of possibilities exist in this group, from those who have an obsession with perfume and collect it (whether or not they wear all of their collection or not) to those who have never even given a single moment's thought to scent and perfume and their place in style expression.   May even consider scent to be insignificant and not worthy of time or effort.
Scent is best used to facilitate possibilities and ideas. If scent is a brand-new consideration, then tapping into the creative possibilities that scent can bring to the wearer's life and style will help them engage with it.
If scent is an existing interest (or even a passion) then brainstorming all the possibilities that defining a 'signature scent' or a wardrobe of scents which amplify and enhance other style elements can bring may help the wearer to put scent into proportion.
NFPs should ask if scent is important to them and if so, how important? NTPs will benefit from asking where does it help, where does it hinder, what are the guidelines for use?
Scent and Your Body Chemistry
One last factor to include in this perfume and type equation is that your skin will change the way a scent smells. On one person a fragrance may smell divine, on another, it may smell terrible.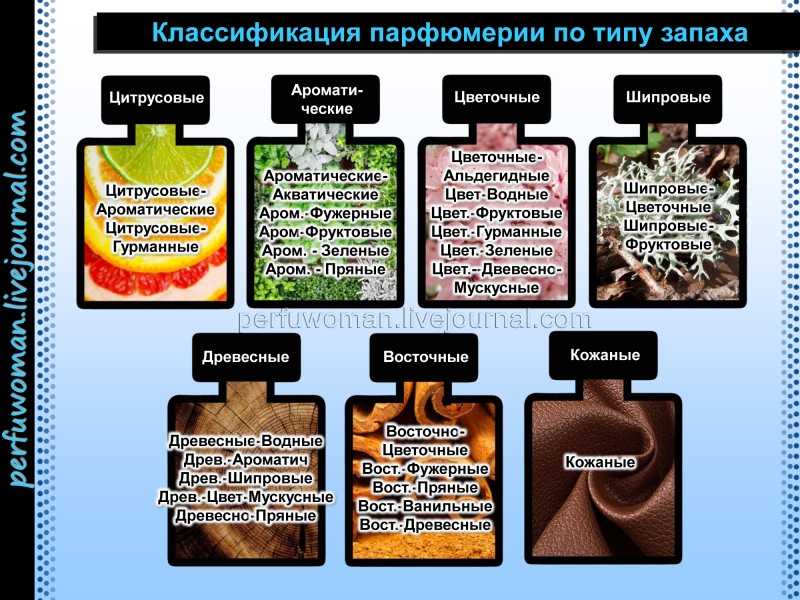 Your body chemistry can change the way a perfume smells which is why it's so important to try a fragrance on before you buy rather than just spray it onto a card.
It's very challenging to be specific about what kind of fragrance you might wear – in addition to the personality and dressing style piece, you have the body chemistry piece. For example, you may love a powdery floral fragrance because it suits your personality and Dressing Style profile, but a specific perfume may smell fusty and old on you – not fresh and floral.  You can refine your approach to choosing a fragrance by checking out this post by Samantha Taylor on how to choose a fragrance here.
The world of fragrance is highly saturated, with so many choices available to us.  This is another reason we love Michael Edwards fragrance finder where you can learn more about different scents and then find scents similar to the ones you love!
We'd love you to tell us your favourites and your Style Type  – leave a comment here and let us know which perfumes you love.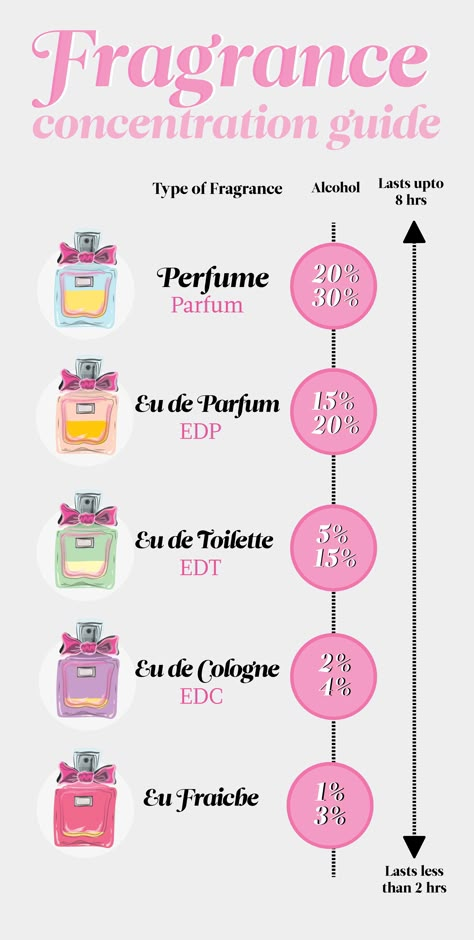 Samantha Taylor is proudly perfume obsessed.  With more than 25 years experience in the beauty industry working with prestige brands and for the past 15 years specialising in artisan perfume Samantha spends her time consulting on fragrance, conducting Perfume Master Classes, creating fragrance, cosmetics and beauty products and dreaming up unique perfume events. You can find her at The Powder Room in Melbourne.
Perfume and character | Lady.Vrn
Spirits can tell a lot about your character. If you constantly choose similar fragrances, then they are perfect for your personality type. In this article, we will explain how spirits and character are related.
What do fragrances say?
German psychologist Joachim Mensing claims that there is a relationship between our personality, mood and choice of perfume. On the one hand, we subconsciously choose fragrances that remind us of pleasant moments, such as childhood memories or important events.
On the other hand, perfumes help us get closer to our ideal self. "Behind the chosen fragrance lies a secret, often unconscious desire to be perceived, for example, as more feminine, more energetic, more sensual, more determined than we really are," says the psychologist. If you want perfume to match your character, then when buying, follow your feelings, and not fashion or the shape of the bottle.
Perfume and character
Fruity fragrances
Perfumes with clear fruity notes are usually chosen by optimistic women. Sweet and sour fruity aroma is preferred by travel lovers. And girls who love apple or pear smell are very curious and ready to solve the most difficult problems. Women who love the smell of exotic fruits love to travel, dance and learn new things.
Citrus perfume and character
Citrus fragrance is very popular. To create it, manufacturers use lemons, limes and tangerines, combining them with other ingredients, such as flowers and herbs.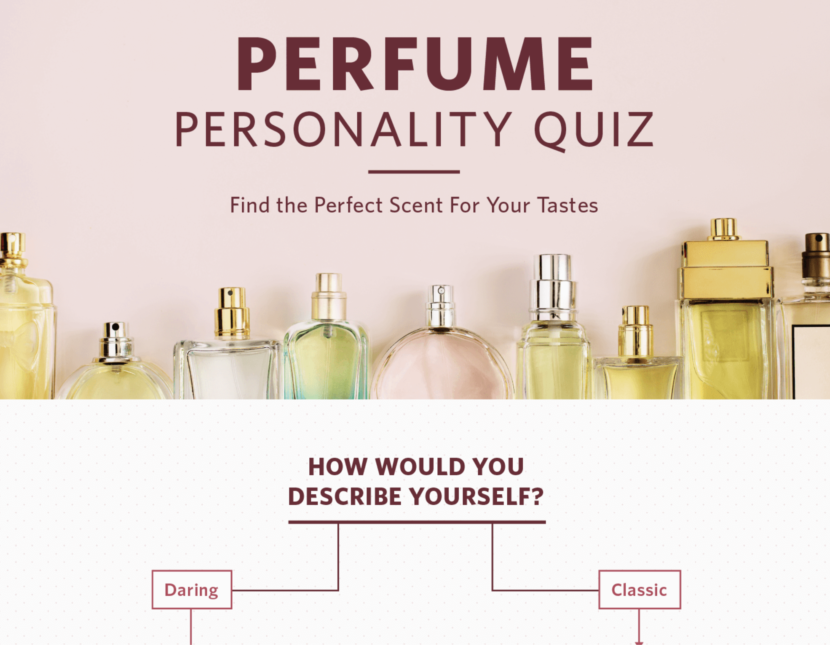 Psychologists believe that if you use citrus perfumes, you are very confident and rarely accept a negative answer. This fragrance is also the epitome of girlish personality, which is why it is so popular among teenagers and young adults.
Coconut flavor
Coconut flavor is also classified as fruity. Psychologists believe that women who love the smell of coconut are very stylish and well versed in fashion trends. However, they are very sensitive and not always ready to accept criticism.
Sweet perfume and personality
Sweet fragrances are preferred by self-confident women who like to be the center of attention. Choosing a perfume with distinct sweet notes shows, above all, femininity and a lot of positive energy. Very often, the sweetness of a fragrance goes hand in hand with a love of retro style and romance.
Vanilla scent
Vanilla lovers are very mobile and energetic. They love socializing, fun parties and don't take anything too seriously.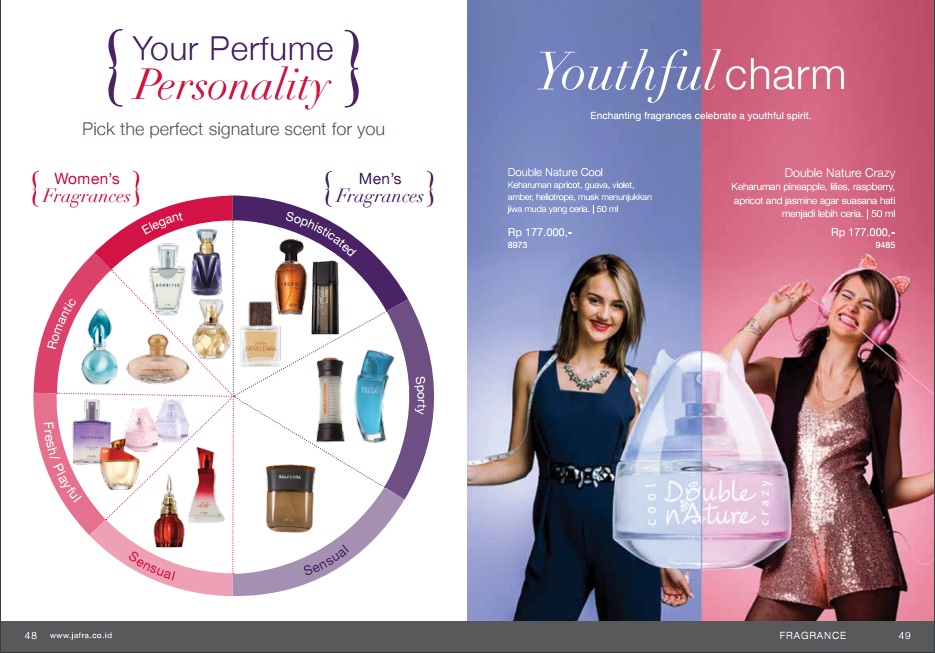 Floral fragrances and character
One of the most popular perfume fragrances is floral. To create such perfumes, manufacturers combine several types of flowers with other mild ingredients. Together they create a pleasant, fresh and delicate fragrance. If you use floral perfume, it means that you have a cheerful nature. It also shows that you are a good-natured person who enjoys spending time with friends and family whenever possible.
The fragrance of flowers is associated with the perfection of nature and beauty. That is why such perfumes are chosen by artists, perfectionists and people with a strong character.
It is interesting
Rose fragrance
Gentle and caring women prefer this fragrance. They usually consider all possible options before making the right decision.
Smell of lavender
Psychologists say that women who like lavender-scented perfume make good friends, value friendship above all else, and work well in a team.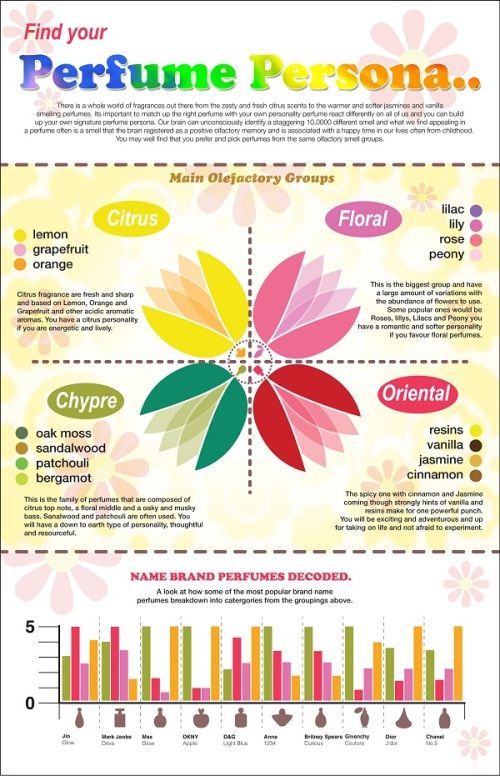 It is always easy to communicate with them, they are ready to listen and give practical advice.
Floral notes with scents of rose, lavender or jasmine reflect traits such as sensitivity, subtlety, femininity and romance. That is why perfumes with such smells are chosen by women who want to emphasize their inner harmony, constancy, self-confidence and calm character.
Herbal fragrances and character
Herbal fragrances include ingredients such as violet leaves, ivy leaves and rhubarb. This fragrance is liked by women with a calm and balanced character. They love to walk in the fresh air and enjoy the smells of nature.
Woody fragrances
Contrary to stereotypes, woody perfumes are not just for men. In fact, many women of all age groups prefer woody fragrances. If you are one of them, then you can rely on. In addition, lovers of woody scents tend to nature and love to travel.
Musk fragrance
It is believed that people who like perfume with a musky scent have a sensual character.
They are outspoken and not afraid to show their true self even to strangers. Musk fragrances are very often chosen by women who value family values, friendship and honesty.
Perfumes with this fragrance usually complement an elegant and refined nature, which is why they are preferred by theatergoers and connoisseurs of high art. It is a symbol of exceptional taste and charming personality.
Fresh fragrances
Psychologists believe that the fresh scent of a perfume is a sign that its owner has an equally fresh mind. It is also a symbol of inexhaustible energy. They are suitable for business women, athletes and scientists. It is impossible to ignore people who prefer this smell, because they motivate to act and cheer up those around them.
Winter perfume and character
Intense spicy perfume ideal for winter. They are often preferred by confident women who love luxury and achieve whatever they want.
Spirits and character are very interconnected with each other.

That is why you should not choose perfume as a gift. Even if you like him, it is likely that he will not suit another woman. But if you know her character very well, then our tips will help you decide on the choice of perfume.
Irina Sergeeva for Lady.Vrn
How to choose a perfume according to your character? Perfume and temperament
Each person approaches the choice of perfume (including spirits for bottling ) intuitively, based on their personal preferences. Therefore, there is nothing surprising in the fact that the aroma and character of a person are closely related, and the smell of the selected perfume can tell a lot about its owner. In this regard, psychologists have long recommended choosing a perfume based on your temperament and character traits.
Choice of perfume by temperament type
Phlegmatic
Owners of a phlegmatic temperament are distinguished by a restrained and calm character.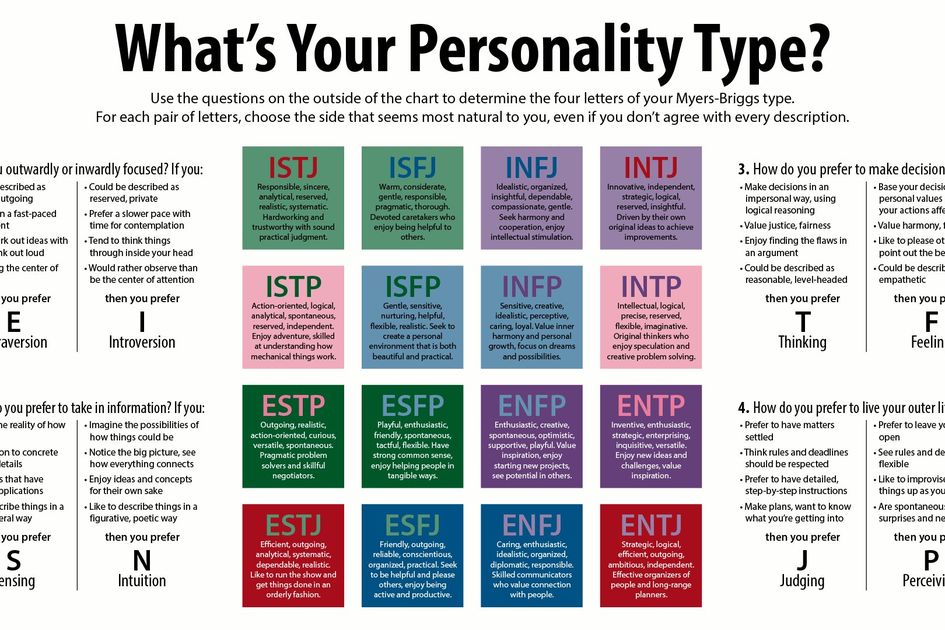 They do not tend to panic, so in emergency situations they act confidently. People of such a warehouse are distinguished by purposefulness and the ability to achieve their own.
The strong-willed character of the phlegmatic is suitable for floral-woody perfumes with invigorating chords of citruses and cloves. Patchouli East with a hint of cinnamon will also come in handy.
Sanguine
An optimistic, sanguine person in love with life is the soul of any company. It is easy to find a common language with such a person, and it is always pleasant to communicate. The spiritual warmth of a sanguine is ideally emphasized by the aromas of the flower family, light and airy, without spicy, "flashy" notes. Lavender, lotus and jasmine will create a harmonious aura around its owner, while bergamot will add an invigorating chord of fun. Positive perfume with neroli oil (orange color) will be a great gift for the holiday, because sanguine people are very fond of guests and noisy parties.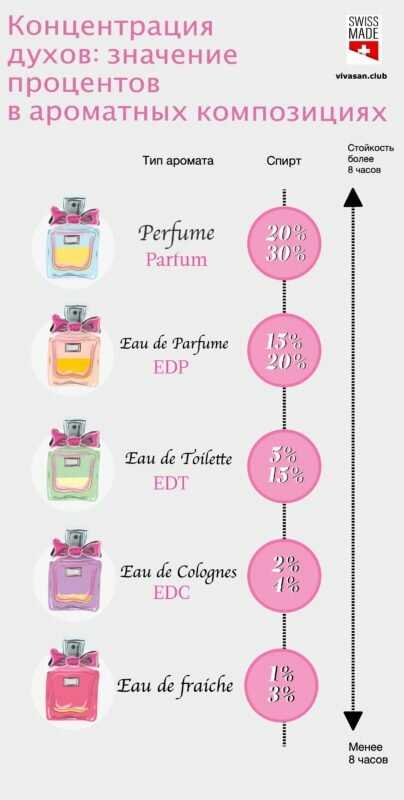 Choleric
Active, quick-tempered, sometimes a little sharp and unrestrained - all this can be said about the choleric. He always brings any business to the end, works quickly and always takes responsibility for the assigned tasks. It is sometimes difficult for choleric people to communicate with people, which, however, does not prevent them from being the soul of the company.
Perfume and the character of the choleric are combined in a surge of emotions. Ideal support for this type of temperament will be oriental, tart woody and rich floral aromas. They will emphasize the features of the choleric, and the soft spice of the perfume will soften its periodic harshness.
Melancholic
Melancholics are emotional and sensual natures, dreamers and romantics. A little constrained, melancholics rely on the support of close and dear people.
Fresh floral aromas (rose, violet, lily of the valley, jasmine) will help to give representatives of this type of temperament self-confidence.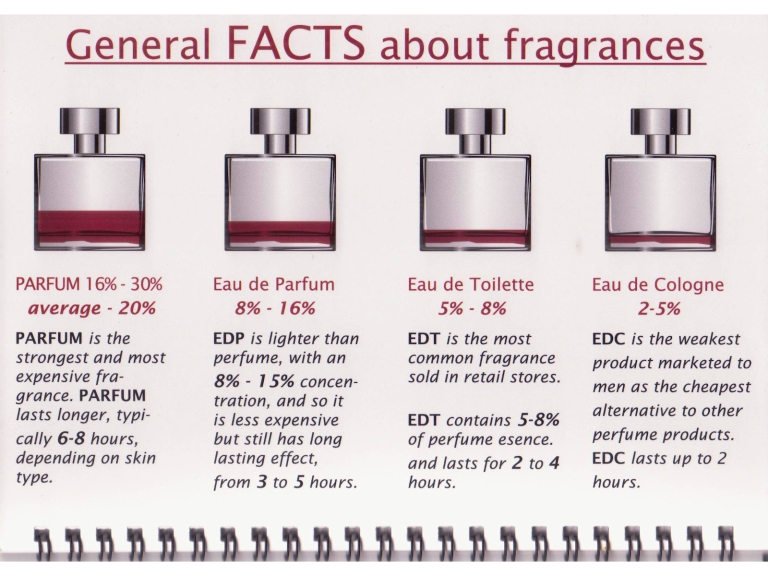 Perfectly harmonize with the inner world of the melancholic light woody shades with spicy or citrus notes.
Choice of perfumes according to personality traits
Each person has individual characteristics. Even referring to a certain type of temperament, when choosing perfumes, one should also take into account the peculiarities of character. Picking up perfumes by character is not so difficult if you know your original features.
Purposeful individuals
Having set a goal, they always achieve it. Dedicated to friends, family and work, they are businesslike, their whole life is literally scheduled by the minute. Purposeful individuals should choose light floral-fruity fragrances.
Active and energetic
Bright, energetic people simply energize everyone around. They are always in a hurry somewhere, love life and plan a bunch of things. These energizers never seem to get tired.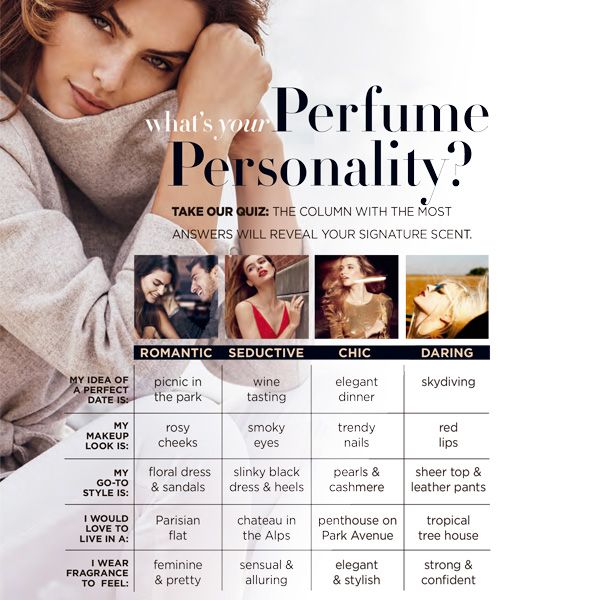 Active individuals should be preferred:
light, citrus, floral, fresh and green-spicy daytime scents;
fresh marine, oriental, floral-spicy evening aromas.
Adventurous natures
They rush into adventure without hesitation, preferring to do rather than talk. Gambling people look ahead with confidence and do not pay much attention to the opinions of other people. The fullness of their character is revealed by floral-woody, chypre and floral-amber aromas.
Reasonable personalities
These natures clearly approach the solution of each issue. They think about the situation for a long time, consider it from all sides, lose options for the outcome, and only after all this do they make a final decision. An excellent choice for sensible natures will be oriental, spicy, floral-oriental and aldehyde perfumes.
Closed in themselves
Introverts are focused on their inner world.