Paucity of speech
Symptoms, Risks, Causes & Treatment
Written by Keri Wiginton
In this Article
Symptoms
Who's at Risk?
What Causes Alogia?
Treatment
Some people are naturally quiet and don't say much. But if you have a serious mental illness, brain injury, or dementia, talking might be hard. This lack of conversation is called alogia, or "poverty of speech."
Alogia can affect your quality of life. If you can't carry on a conversation, you may withdraw from friends and family. Or you may not be able to work. But with a doctor's help, there are ways to manage this condition.
Symptoms
Alogia is often linked to schizophrenia. It's considered a negative (and sometimes early) symptom of schizophrenia. It's negative because it takes away your ability to do something.
If you have alogia, you might:
Pause for a long time between words
Give short or one-word responses
Answer only what someone asks you
Have a flat tone in your voice
Have dull facial expressions
Use limited sign language (if you can't hear)
Negative symptoms often come before a more serious psychotic break.
Quick treatment may help you manage the condition better. If your child or loved one has alogia, they might not know. You may need to help them talk to a doctor.
Who's at Risk?
Anywhere from 15%-30% of people with schizophrenia have negative symptoms. They may show up 1-3 years before behaviors like delusions.
Experts don't know how many of those people will experience alogia. But it happens less often than some of the other symptoms.
You may get alogia if you have a serious mental illness like bipolar disorder or major depression. Neurological problems caused by a traumatic brain injury, dementia, or Alzheimer's disease can also lead to alogia.
What Causes Alogia?
Experts aren't sure, but they think it has something to do with how your brain gets information from long-term memories. That's where words and their meaning are stored. Parts of your brain may have problems "talking" to each together. But more research is needed to find out exactly what's going on.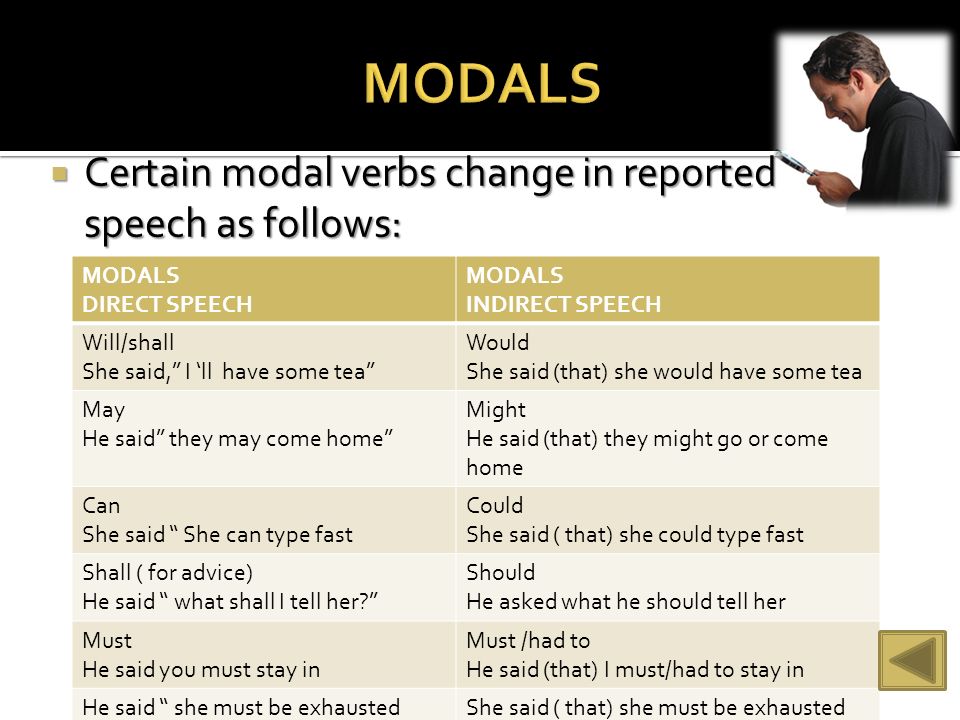 Your speech problems may be caused by other things, like psychosis or anxiety. That's called secondary alogia. For example, you may not talk because you hear voices that tell you not to speak. Or you might not talk because you feel nervous or paranoid around other people. In general, social situations can make alogia worse. That's because it can be hard to think when there's a lot going on. You may talk less when you're stressed and your brain gets overwhelmed.
Treatment
Researchers are working on medications specifically for alogia. Right now, the most effective treatments involve a mix of medication and psychosocial therapy. That may include:
Medication. Your doctor will likely give you a drug known as a second-generation antipsychotic. They might want you to try an antidepressant. Experts don't know if these drugs treat alogia directly. But your speech may improve if primary symptoms, such as depression or delusions, go away.
Psychosocial treatment.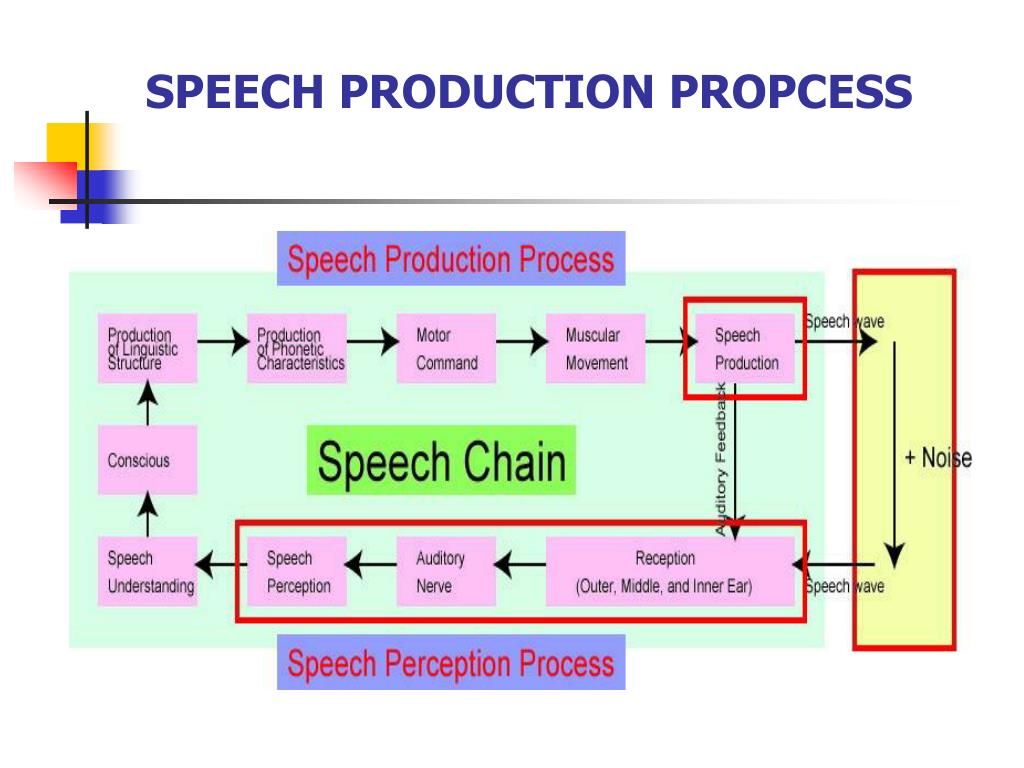 Your alogia may get better if you get help in other parts of your life. Talk therapy or other types of therapy, social skills training, and family education might help.
Speech therapy. Dementia can cause problems in your brain that make it hard to find words. That's called anomia. It can also make it hard to process full sentences. A speech-language pathologist can help.
What Is Alogia a Sign of?
Do you often know what you want to say but can't physically express it? Here's what it could mean.
Language is a powerful tool. It can convey thoughts, intention, emotion, and knowledge. It isn't always easy to get the right words out.
When you live with alogia, communication can become frustrating.
You might find yourself avoiding people and situations so you don't misplace words during a conversation.
Alogia is a symptom, not a stand-alone diagnosis. It's defined in the Diagnostic and Statistical Manual of Mental Disorders, 5th edition (DSM-5) as "poverty of speech" and "poverty of content.
"
When you live with alogia, changes in your central nervous system make it challenging to speak.
Alogia typically presents in two ways:
You have difficulty speaking spontaneously and may give short replies to questions (poverty of speech).
You tend to talk extensively but have difficulty communicating information well (poverty of content).
Mild cases may sometimes be referred to as "dyslogia."
Living with poverty of speech may mean you offer short, single-word answers. Poverty of content could seem like vague, incoherent rambles.
This process of communication isn't by choice. You're not simply being blunt or short with your replies. This is something that you can't control and is linked to your ability to think.
Alogia and disorganized speech are both diagnostic terms seen in the DSM-5, and they're typically associated with schizophrenia.
Disorganized speech is used to describe a broad range of nonspecific language symptoms.
In general, disorganized speech refers to communication that's difficult to understand. It can manifest mildly or severely.
Disorganized speech may include:
repeating words
using words together that don't form a sentence
coming up with new words
inaccurately using words to describe something
It's often linked to disorganized thoughts.
Alogia can be considered a type of disorganized speech, but it doesn't necessarily associate with disorganized thinking. You may want to express something, but words don't come out as you intend them to.
Some people like to speak to the point. Some add some flair to their stories.
Sometimes, it could be difficult to determine if blunt or to-the-point speech is a communication style or a sign of alogia.
However, alogia is involuntary and related to your ability to think. It's not a stylistic choice.
It may also appear with other symptoms.
Common signs of poverty of speech include:
single-word responses
lack of flowing conversation
using minimal words
rambling speech
failure to respond in conversation
stopping mid-sentence
pausing for long periods of time between words
trouble turning thoughts into the right words
a flat tone or dull facial expression
Alogia in schizophrenia is considered a "negative symptom.
"
In this term, "negative" is not meant as a judgmental label. Instead, these symptoms are called "negative symptoms" because they take away a part of your functionality.
Positive symptoms, on the other hand, add something to your behavior or thought process.
Negative symptoms linked to schizophrenia include:
alogia
limited emotional expression
avolition (severe lack of motivation)
anhedonia (inability to feel pleasure)
asociality (lack of interest in social interactions)
Positive symptoms can include:
Alogia is considered one of the more common symptoms of schizophrenia due to how schizophrenia seems to affect your central nervous system.
Schizophrenia influences both the structure and functioning of certain parts of your brain. These areas include the ones dedicated to long-term memory.
The exact cause of alogia remains under investigation, but experts think nerve connection challenges in schizophrenia may prevent you from easily retrieving words from memory.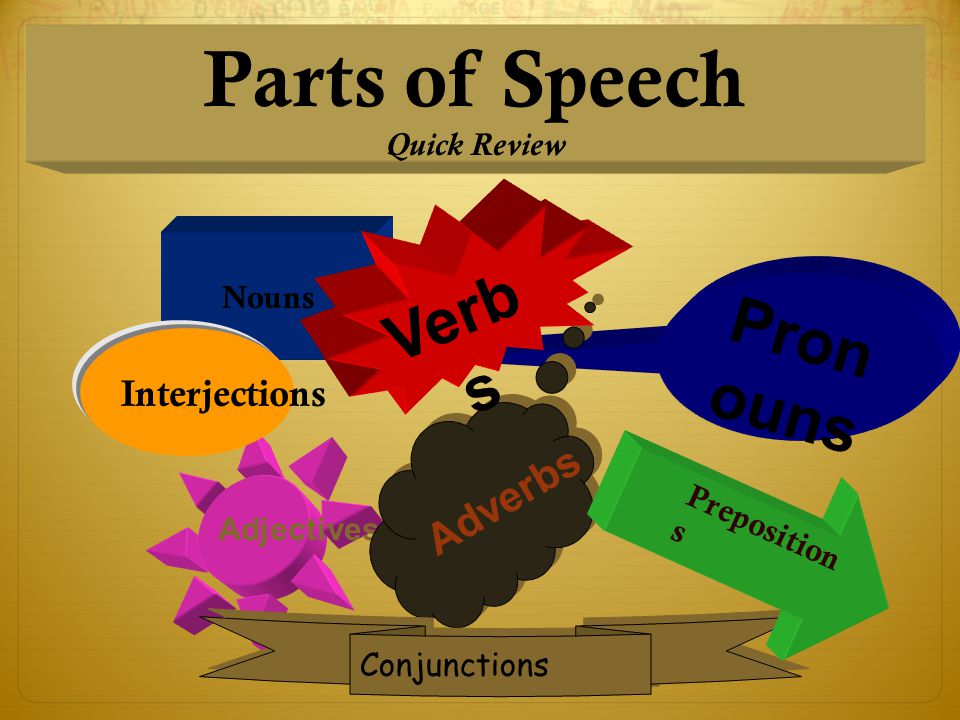 Research from 2010 looked at how schizophrenia affected certain brain regions. Through neuroimaging, experts found schizophrenia disrupted activity and communication between neurons.
The findings aligned with research from 2005 and 2011, which both suggested disorganized semantic (long-term) memory was directly linked to alogia symptoms in schizophrenia.
Alogia isn't always a symptom
Living with schizophrenia doesn't mean you will always develop alogia. A 2016 review of studies on this condition shows some people experience minimal to no brain changes.
Also, alogia doesn't always mean you have schizophrenia. It could be a sign of something else.
Overcoming alogia requires treatment of underlying conditions.
The type of treatment you receive will depend on:
the condition you're living with
the severity of your symptoms
any physical challenges that may affect your overall well-being
Since alogia is routinely seen as a symptom of a mental health condition, your healthcare team may suggest a combination of medication and psychotherapy.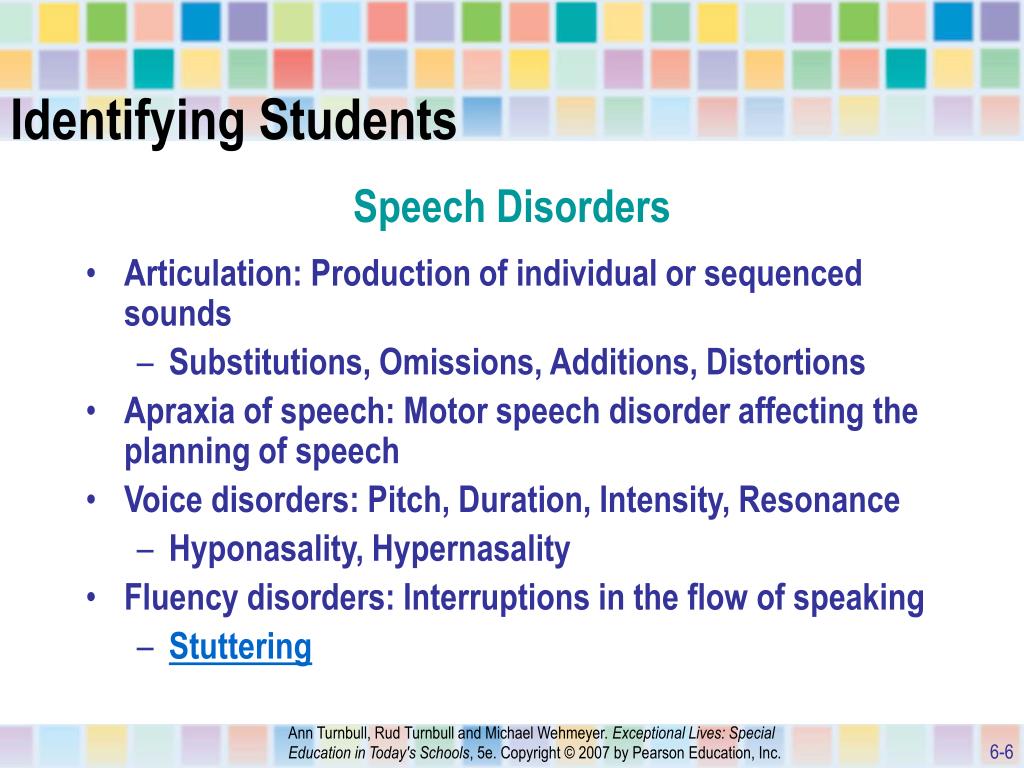 Alogia can make it challenging to find effective ways to communicate during therapy sessions.
You may want to work closely with a mental health professional to find ways to work around speech barriers. Art therapy may be an effective alternative.
Many of the conditions associated with alogia, like schizophrenia, are manageable and treatable. As underlying conditions are managed, you may notice speech improvement, too.
Some signs of alogia, like those related to permanent brain trauma, may not improve with treatment.
Alogia is a symptom related to a number of underlying mental health conditions. It's also referred to as poverty of speech or poverty of content.
When you live with alogia, you may want to communicate clearly but instead find it challenging to think of words or form more than short answers.
Alogia isn't a reflection of your personality or communication style. It's a negative symptom, meaning you've experienced a loss of function, related to speech and language.
Alogia that's connected to a mental health condition can often improve as you begin to manage the underlying condition.
The poverty of speech is compensated by the foulness of thought. Is not it? — Discuss
The scarcity of speech is compensated by the foulness of thought. Is not it? — Discuss
Anatoly Kulemzin
The poverty of speech is compensated by the foulness of thought. Is not it? thought speech not true poverty
1520
162
2
Answers
Yuri Chirkov
Passive vocabulary is greater than active speech appeal, speech cannot perform a communicative function, the scarcity of speech is not compensated by facial expressions and gestures. Therefore, the scarcity of speech is rather compensated by the paucity of thought or lack of interest, and there is also a hint of underdevelopment.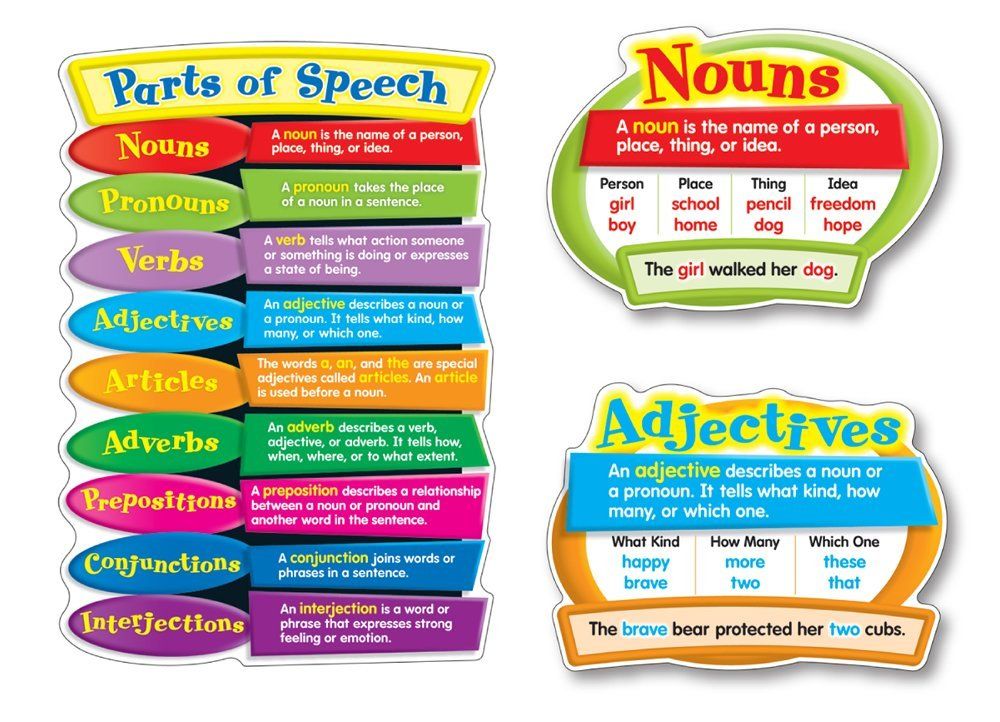 0
Sv
Svetlana10
I don't even know - I'm a doctor, and I know there are people who would like to express an idea, but they can't, not idiots - normal. well, if you mean, what is now common among our youth, but also far from all, I agree
0
Anatoly Kulemzin
Yes, I just saw in these words a beautiful rhyme: "poverty" - "vileness".
1
Sv
Svetlana10
and it happens
1
Lyubov Maryanova
No, it's not true, not all people are speakers, not everyone can correctly express their feelings, thoughts, but this does not mean that they think badly.
Rhetoric is not everything
0
Anatoly Kulemzin
Train
1
Lyubov Maryanova
Thank you! I'll take note!!!
1
Alla Yuzikeeva
Silence is gold....and verbal diarrhea is not at all an indicator of the decency of thought, sometimes behind the flow of words a vile little thought is very cunningly masked..
0
Tatyana Ivanovna Velikanova
No, I do not agree. I personally know a kindest woman, but with a paucity of speech.
Somehow people forgive her and love her for her good-natured and benevolent character.
0
Anatoly Kulemzin
Happens sometimes.
1
Vladimir Pankov
Sometimes the scarcity of speech - says about a person that he is a genius (For example, one of the creators of the hydrogen bomb, Academician Sakharov)
0
EK
Eugene Kim
no, of course, 2 completely different concepts of the words scarcity and foulness have little dependence on thinking and presentation.
0
Anatoly Kulemzin
But it rhymes well!
1
EC
Eugene Kim
Well, except for the rhyme
1
OI
Oleg Ivanovich Yatsyna
Truly so.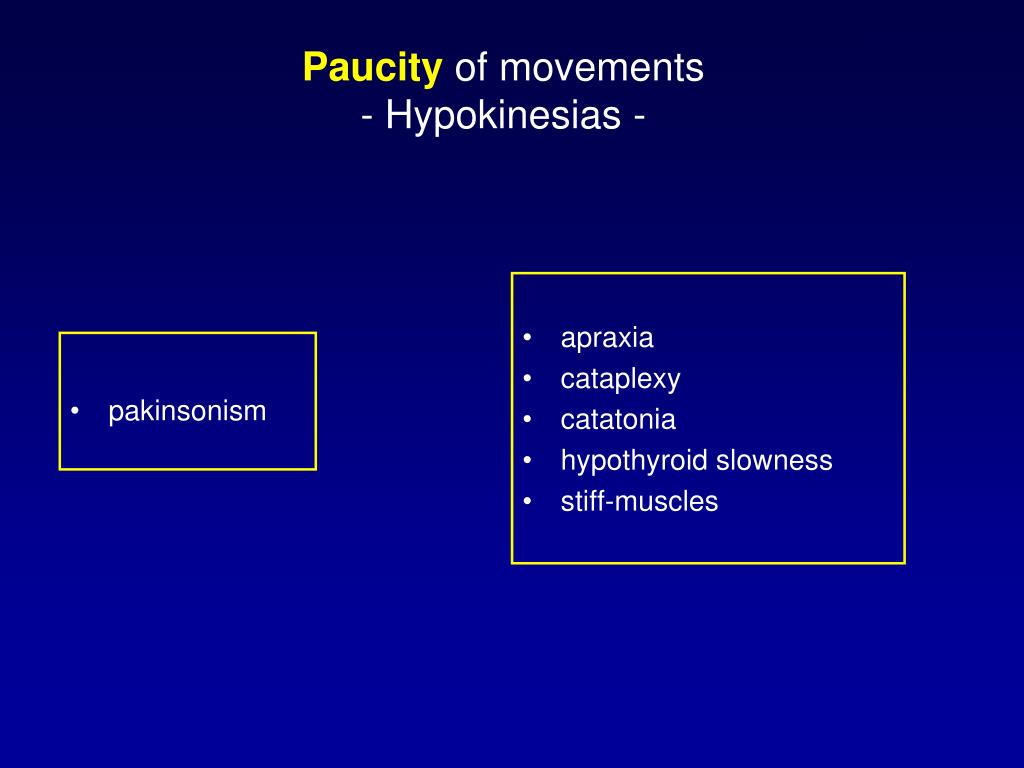 And he even added that the scarcity of speech testifies to the scarcity and primitiveness of thinking.
0
Anatoly Kulemzin
Hooray! The prize is yours.
1
OI
Oleg Ivanovich Yatsyna
And you have to answer for the words. Prize for a barrel!
1
Anatoly Kulemzin
Virtual.
1
Dmitry Vasiliev
far from it, it can't be that people around think (continuously) foul! You to a psychiatrist!
0
Anatoly Kulemzin
Poverty of thought can also consist in lengthy but empty speeches.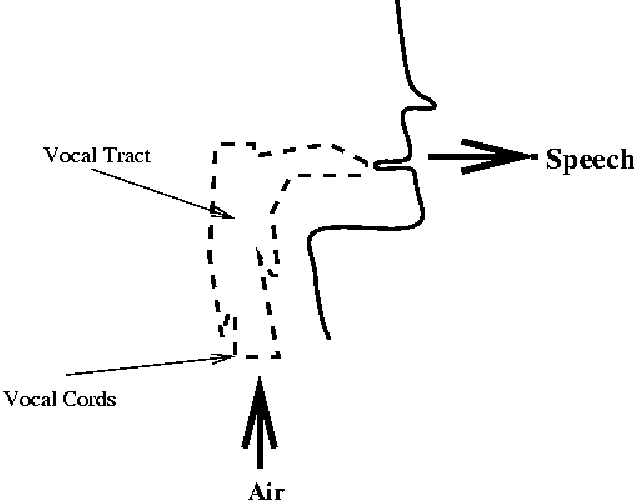 1
Dmitry Vasiliev
is just idle talk, to be honest, I don't listen to it automatically, there is such a feature. about such speakers, it's hard to think what they think at all ....
1
Anatoly Kulemzin
So maybe you'd like to apologize for being impolite?
1
Dmitry Vasiliev
good , excuse my impoliteness ! But punning with questions like that is not good ...
1
Anatoly Kulemzin
This is the format of our communication. There are other platforms for serious discussions.
Read Academician Luke's book "Humor, Creativity, Wit" and you will have a different look at this crazy world.
1
EP
Ekaterina Pyataeva
is not true, sometimes there are simply no suitable phrases for some actions or questions.
0
AB
Alexandr Bondar
has a rational grain, but there is another thing - the absence of brains is replaced by an abundance of words.
0
Anatoly Kulemzin
Hooray, you've won a prize!
1
Ta
Tatiana
And you poke with a stick and get such a verbal flow.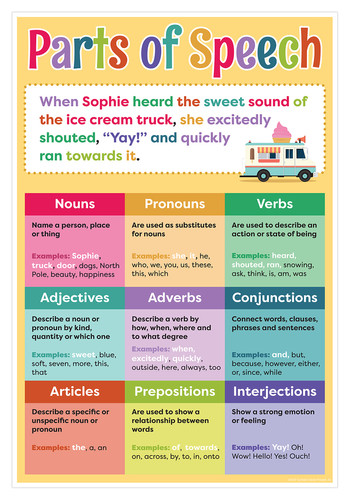 .. it wouldn't wash away after
0
Anatoly Kulemzin
Where to poke something?
1
Ta
Tatiana
Wherever you have to, the main thing is more painful
1
Tatyana Trubanos Knyazeva
we see the scarcity of speech in the interlocutor, but we do not know the foulness of thought
0
Anatoly Kulemzin
But it rhymes beautifully.
1
Tatyana Trubanos Knyazeva
a!!!! this was written for this
1
Anatoly Kulemzin
!!!
1
Tatyana Trubanos Knyazeva
1
Valentine
No, it's not that complicated.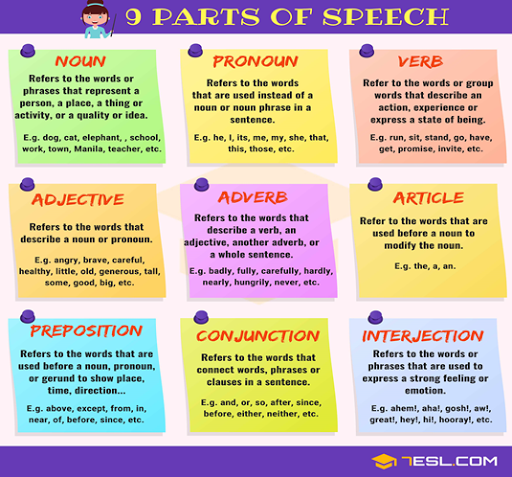 Stupid question, entails a comparable answer...
0
Anatoly Kulemzin
So what is your comparable answer?
1
Valentine
1
Nursultan Kaldanov
I do not know There are people with poor speech, but without poor thoughts. I met
0
Anatoly Kulemzin
Rare case.
1
Vladimir Asinovsky
is not quite right.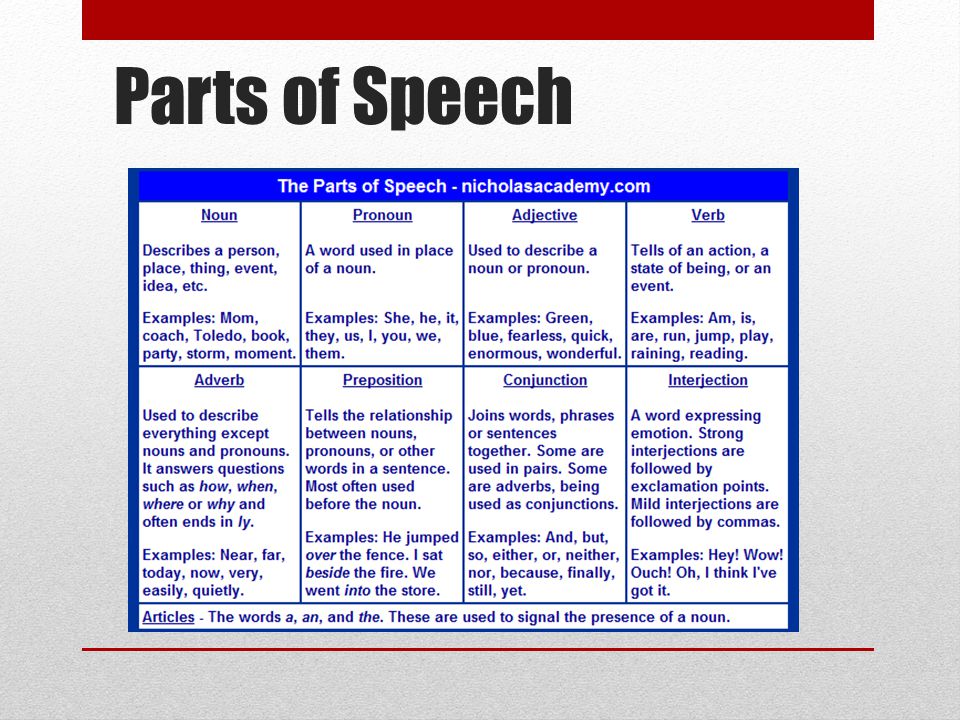 Or maybe a person (decent) can not express his thoughts?
0
Vladimir Asinovsky
Beautifully turned out. Krasnobaev under Soviet power was in bulk. But in fact they turned out to be empty
1
Anatoly Kulemzin
And what does Soviet power have to do with it? There were enough smart and fools under any government.
1
Vladimir Asinovsky
was and is. There are smart people but they cannot speak out. So it's not good to bully them
1
Anatoly Kulemzin
Unfortunately, I cannot help such people.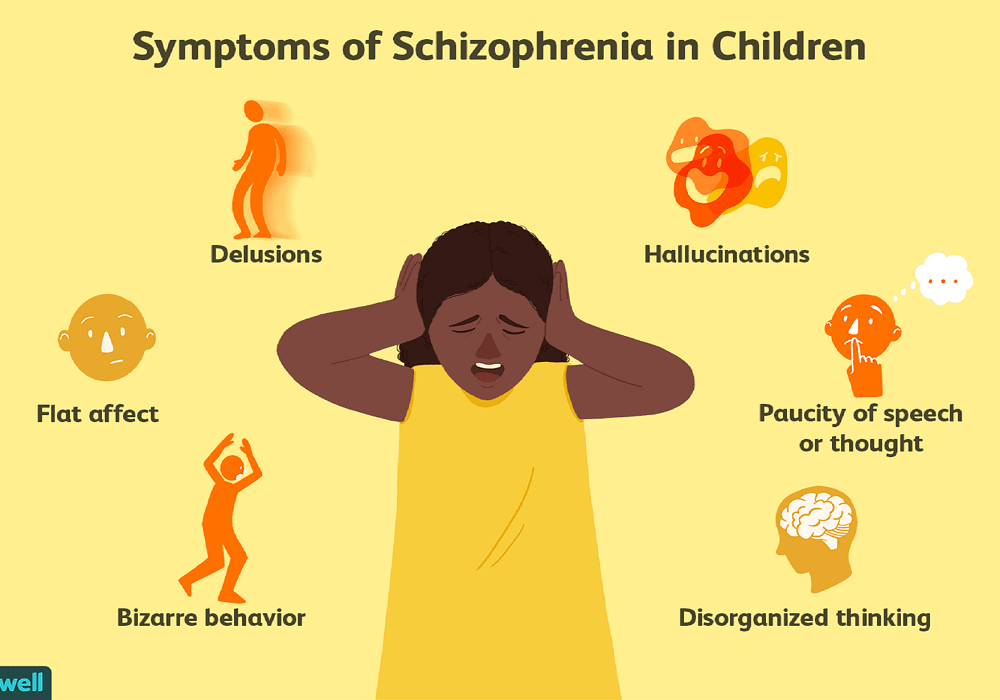 1
Vladimir Asinovsky
A No one is asking for help yet
1
Sergey Kondratiev
Not always! And if you don't want to talk, but "culture", traditions, etc. require!
0
Anatoly Kulemzin
Let's replace the word "speech" with "mind" in this aphorism of mine, and then everything will turn out right.
1
Vladimir
impossibility of satisfaction is squeezed out by vile thoughts
0
Dad's Friend
It's not true.
.. tongue-tied - in itself does not indicate dementia...
0
Anatoly Kulemzin
But it rhymes well.
1
Dad's Friend
Well, if only it rhymes...
1
Cat on a Hot Roof.
True. There is an ancient proverb: "Speak so that I can see you."
0
Mikhail Botan
and nauyu si mi)
1
Cat on a Hot Roof.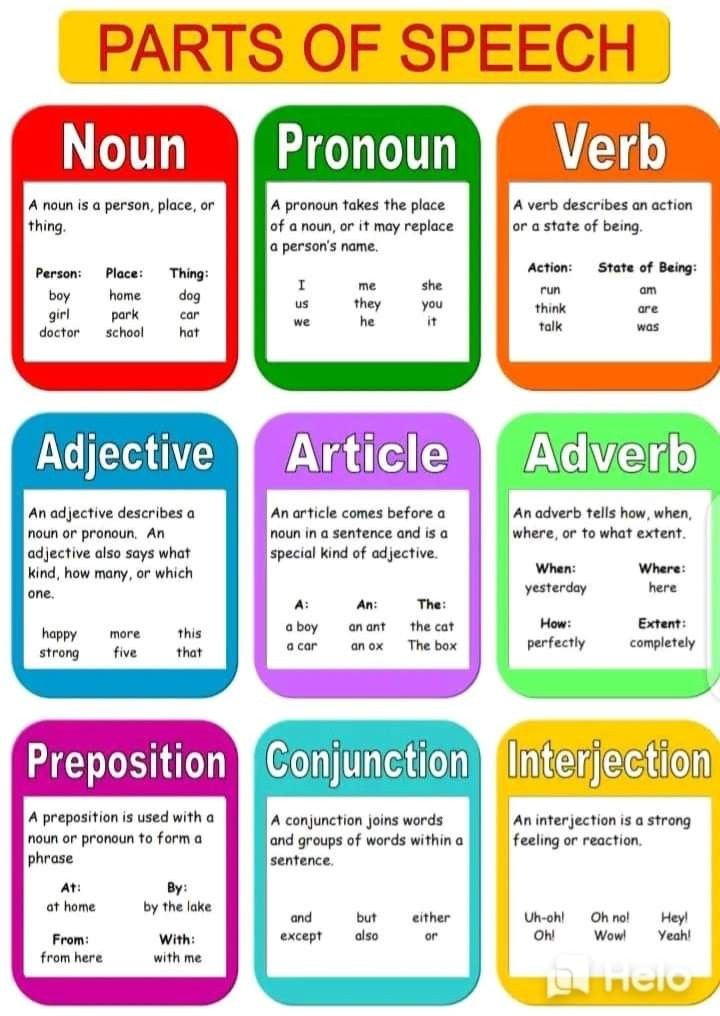 Please translate.
1
Anatoly Kulemzin
Yakshi!
1
Mikhail Botan
and now you see me, this movie about magicians is not bad
1
Anatoly Kulemzin
Wow!
1
Mikhail Botan
and now you see me
1
Anatoly Kulemzin
Rahmat, rahmat!
1
Next page
Write, cut, kill the scarcity of speech | by MAD RABBIT | Design tavern
I don't like posts that begin with the phrase "I am often asked.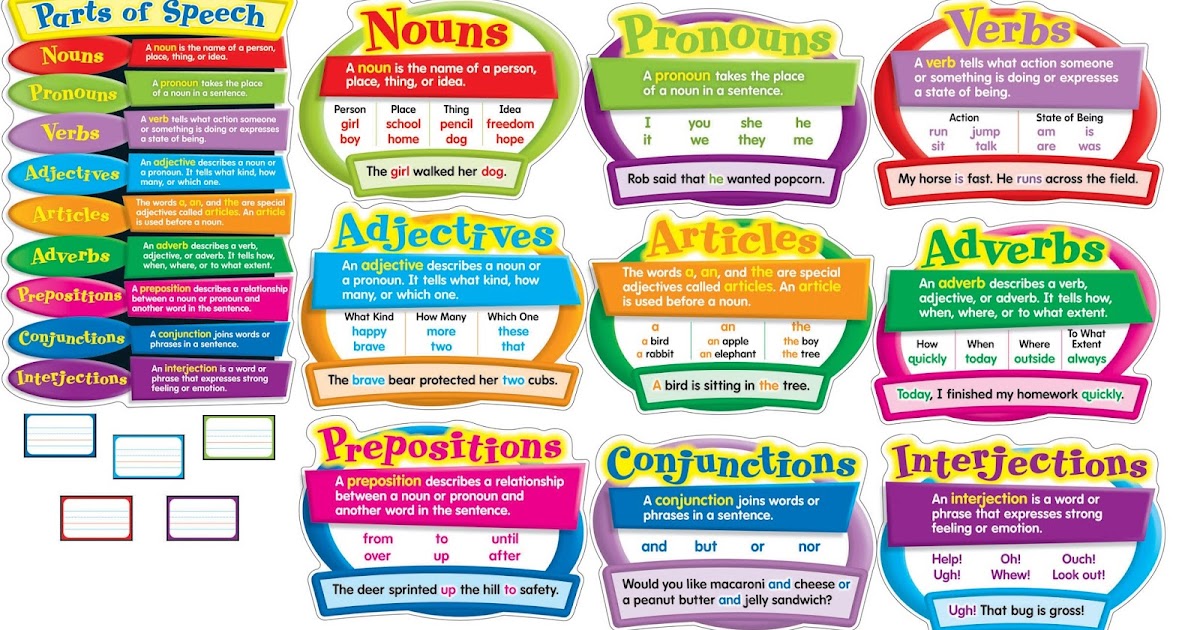 ..", but nevertheless, I am often asked - how did you learn to write texts?
Point number one - Maxim Ilyakhov. If you want to learn how to write strong texts, read and outline (underline) Ilyakhov's entire blog, then do the same with his book Shorten Write.
Before him, there were ideas to clear the text of verbal rubbish, abstruseness, professional terminology, stationery and in general "to write in the world of the reader", but it is Maxim who actively brings them to the masses. Therefore, you definitely need to start with studying the works of this author: he instills a system.
However, after the editing system proposed by Ilyakhov, the text becomes dry and impersonal: this works well for business projects, but badly for blogs. People are ready to endure the confusion of presentation, incoherence of speech, and even the lack of a logical conclusion of thought, but they definitely will not endure boredom. Indeed, for the consumer, it is not so much the thought itself that is raised in the post that is important, but the attitude of the author towards it.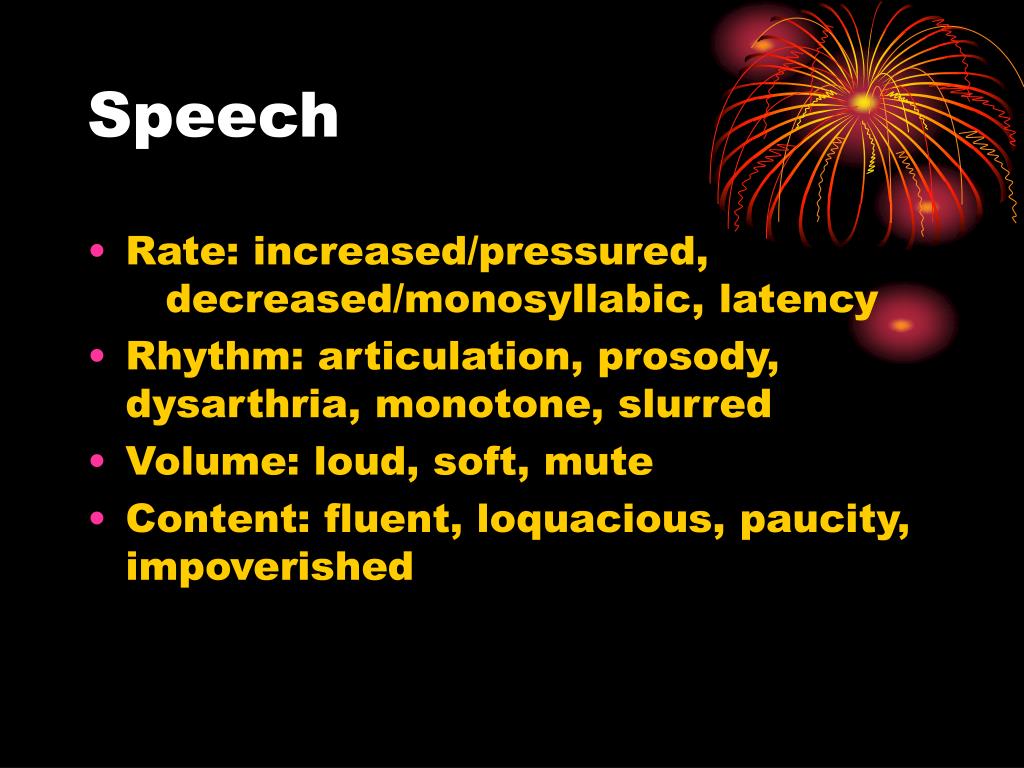 Even when it comes to educational content, the purpose of which is not to amuse, but to educate, without the author's interpretation, information is assimilated much worse. And in order for the interpretation to be interesting to the consumer, you need not only experience and illustrative examples, but also interesting verbal expressions. In fact, in many ways, my posts go exclusively to them. I doubt that no one has ever thought that working without prepayment is BDSM.
Therefore, point number two is to consume a lot of diverse content and write out from it the thoughts and verbal techniques that the authors like: metaphors, comparisons, allegories, metonymies, hyperbole, litotes and other categories of verbal expression, a complete list of which can be found on the request "Artistic techniques in literature." And then use them as references, when, for example, you need to reduce the dryness of the text.
The most important source of content is without, options, books.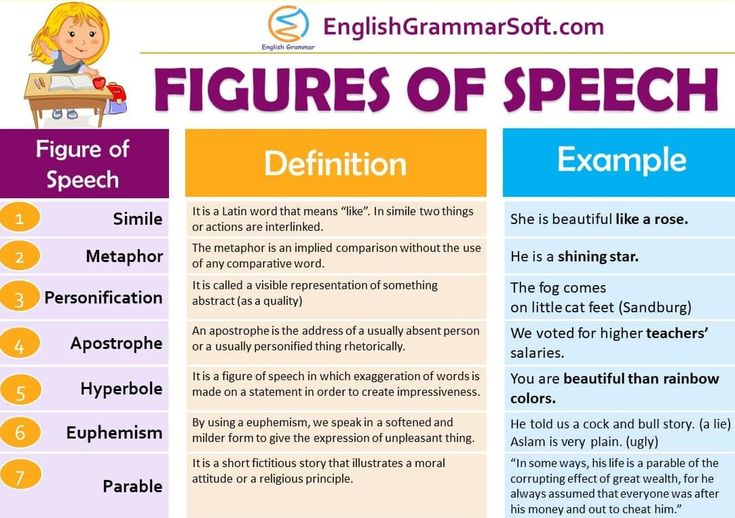 Thanks to the Bookmate application, I read them in large numbers and on a variety of topics (including complete game, but these are my personal jokes), and I adopt the authors' favorite features.
There, by the way, the other day I found Ilyakhov's last book in audio format, very convenient: you stand in a traffic jam and listen. And the book "Maximum repost", which I advise everyone to read without exception. Still, "Hulinomics" with "Narconomics" drove up, in general, beauty.
And yes, surprisingly, this is not an advertisement. It's just the most awesome app ever.
A person's intellect directly depends on his ability to express his thoughts and feelings. In the information age, we must be able to verbalize our ideas, especially if we want to achieve something more than waking up at 9 in the morning and dragging ourselves to work, acting as an easily replaceable work unit.
Personally, it infuriates me insanely when people express their overwhelming feelings and experiences exclusively with the help of memes and other waste of mass media: it seems that the brain of these individuals is a rudimentary organ that is permanently in an energy-saving mode.