It careers for introverts
10 tech jobs for introverts
Getty Images/JLco - Julia Amaral
Introverts tend to be more reserved, deliberate, and retiring than their extroverted friends and may prefer to work independently. 
The American Psychological Association defines an introvert as someone oriented toward their internal world rather than the outer world of people and things.
Introverts' strengths include:
Good listening 
Thoughtfulness
Attention to detail
Compassionate leaders
Team players
Empathy
Emotional intelligence
These strengths benefit introverts in technology jobs, which require the abilities to focus, collaborate, communicate, think creatively, and self-motivate.
If you have introverted tendencies, explore these suggestions of tech jobs for introverts–and know that introverts not only belong in tech, they are highly valued team members and leaders. 
---
SEE: 5 soft skills for computer science careers
---
While introverts can succeed in most tech jobs, the 10 listed below are especially well-suited for introverts.
They feature independent work environments, creative opportunities, and limited interaction with team members.
1. App developer
Average salary: $76,514 (see our salary guide)
Also known as: Application software developer; mobile application engineer
What they do: Mobile app developers create and implement applications for mobile devices, using coding languages. Other duties include troubleshooting and fixing bugs. 
According to the U.S. Bureau of Labor Statistics, this role has a projected job growth rate of 22% for 2020-30, which is much faster than average. App developers need a bachelor's degree or bootcamp diploma and skills in C++, Java, and Flash.
Why it's a good fit for introverts: Mobile app developers collaborate with programmers, designers, and engineers but work much of the time on their own. They generally do not have management responsibilities. Many companies allow app developers to work remotely or hybrid-remotely.
2. Cloud engineer
Average salary: $91,409
Also known as: Cloud architect; cloud developer; cloud administrator
What they do: Cloud engineers' employment prospects benefit from the increased use of cloud computing in business and industry. Cloud engineers design, implement, and manage cloud-based infrastructures, such as Google Cloud Platform and Microsoft Azure. 
The process of becoming a cloud engineer includes earning a bachelor's degree in computer science or a similar field. Then, candidates gain experience in software engineering or IT management.
Why it's a good fit for introverts: Cloud engineers focus on technical applications for extended periods. They typically work in office environments, but remote and hybrid positions have become increasingly common. The job requires collaboration with technical teams, but workdays are spent working solo.
3. Computer and information research scientist
Average salary: $131,490
Also known as: Computer systems researcher
What they do: Computer and information research scientists investigate computing problems and develop solutions to improve software and hardware.
They design and conduct experiments to develop models and theories and analyze the results. These professionals usually need a master's degree to enter the field, which has a projected job growth rate of 22%, 2020-30. 
Why it's a good fit for introverts: While computer and information research scientists collaborate with scientists and engineers, working with others is typically done online. Information sharing often takes place with colleagues from around the world. Even in an office environment, much of their work is done independently. 
4. Computer network architect
Average salary: $120,520 
Also known as: Computer systems architect; network architect; network engineer
What they do: Computer network architects design, build, and troubleshoot data communication networks, including local area networks (LANs), wide area networks (WANs), and intranets. They need a bachelor's degree and about five years of entry-level information technology experience.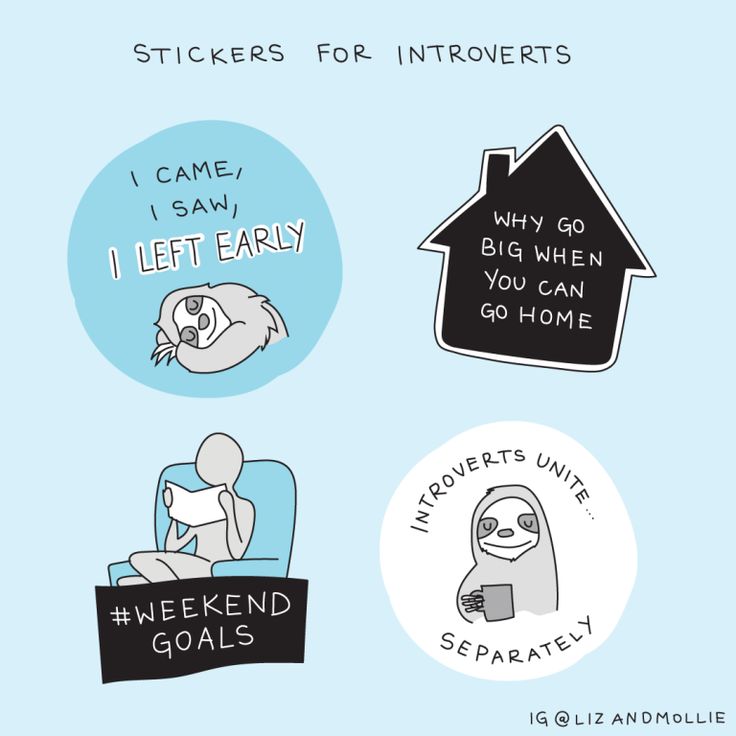 This career's 5% job growth projection is slower than average for 2020-2030, but some 11,000 positions should open up each year. 
Why it's a good fit for introverts: Computer network architects work in offices and server rooms, but opportunities exist for remote and consulting positions. 
These professionals work independently but also participate in meetings with team members and clients, which may occur online. They need strong analytical skills and attention to detail. 
5. Content marketing manager
Average salary: $70,409
Also known as: Content marketing director; content manager
What they do: Content marketing managers oversee strategies and delivery plans for companies' content. Their duties include writing and directing content for websites and social media and tracking data-driven decision-making metrics. The 10% projected job growth in this field for 2020-2030 is about as fast as average.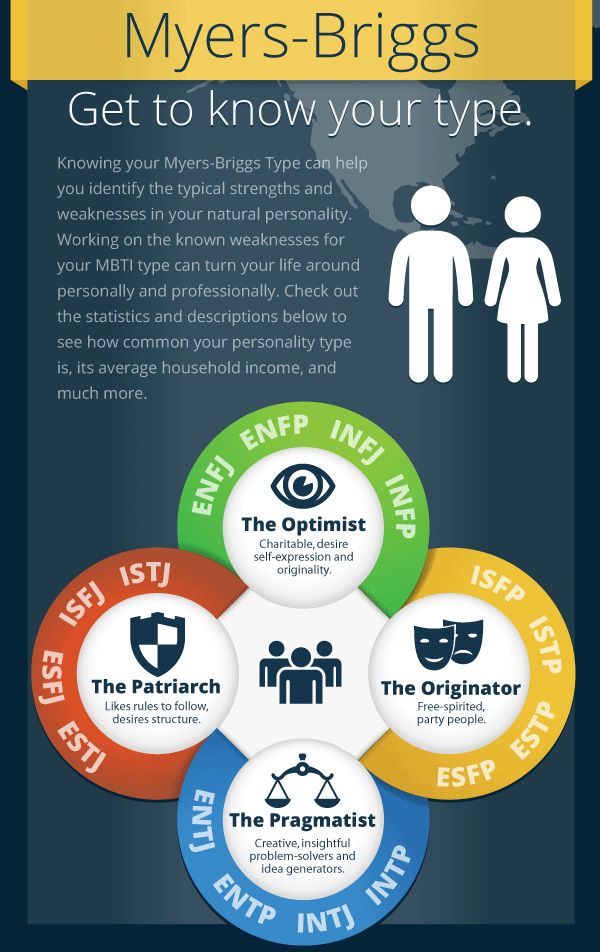 These managers need a bachelor's degree in marketing or communications and software and applications skills. 
Why it's a good fit for introverts: This position involves research, writing, and analysis but also interaction with internal and external clients and company management. Content marketing managers may also manage and lead teams. Remote or hybrid work is available at some companies, along with opportunities for online meetings.
6. Graphic designer
Average salary: $50,710
Also known as: Graphic artists; communication designers
What they do: Graphic designers are visual communicators who create logos, images, and illustrations with computer software. Graphic designers typically earn bachelor's degrees in graphic design or fine arts and complete internships. The projected job growth for this occupation is 3% for 2020-2030, which is slower than average. 
Why it's a good fit for introverts: Nearly 20% of graphic designers are self-employed.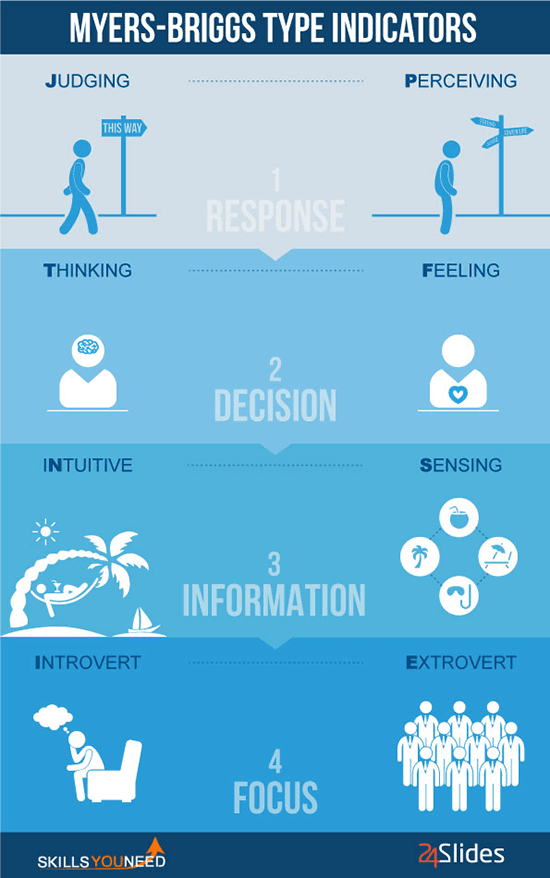 Others work for firms and companies as members of design teams. Some positions offer remote work. Designers may collaborate with clients or employers, as well as with writers and other colleagues, but also work independently. 
7. Hardware engineer
Average salary: $128,170
Also known as: Computer hardware engineer; computer installation engineer; electrical engineer
What they do: Hardware engineers design and test new computer hardware and update existing equipment. They need a bachelor's degree in engineering or IT and computer programming training. 
This occupation's 2020-2030 projected employment increase of 2% is lower than average, but demand is expected to grow with a rise in hardware startup firms and the manufacture of devices with embedded computer chips. 
Why it's a good fit for introverts: Hardware engineers often work independently in labs. They may travel to sites, collaborate online with global teams, or work with on-site software developers.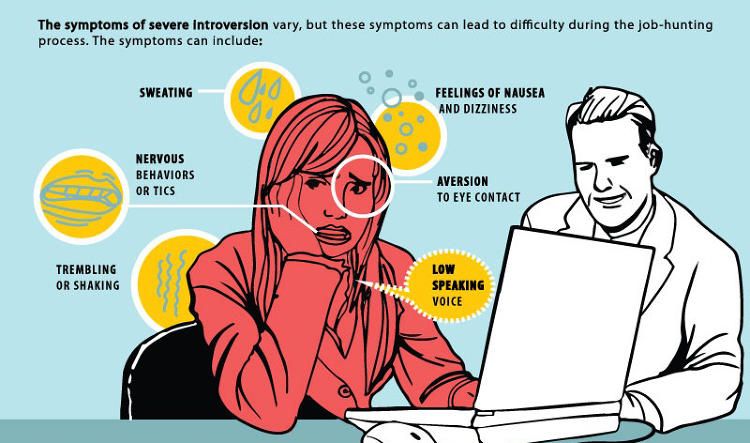 Hardware engineers must have skills in analysis, problem-solving, and attention to detail, which introverts usually possess.
8. Information security analyst
Average salary: $102,600
Also known as: Network security engineer; security analyst
What they do: Information security analysts monitor networks for security breaches, investigate and respond to attacks, and implement security prevention measures. They typically hold IT bachelor's degrees and often have experience as network administrators and computer systems analysts. IT security and cybersecurity professionals share common duties.
A 33% projected job growth rate for 2020-2030 indicates high demand. 
Why it's a good fit for introverts: Information security analysis requires focus and attention to detail to detect security breaches–skills in which introverts tend to excel. They work with IT colleagues but also work alone or even remotely.
They may be on call in case of emergencies.
9. Software engineer
Average salary: $110,140 
Also known as: Software developers
What they do: Software engineers are in demand, with a 22% projected job growth rate during 2020-2030. They plan and implement projects designing, developing, maintaining, and testing software. They may direct the work of software developers, quality assurance analysts, and testers. 
Becoming a software engineer takes an IT or software engineering degree, at minimum, and a programming background. 
Why it's a good fit for introverts: Software engineering jobs may require working in an office or remotely. Regardless of the work setting, software engineers largely work independently but also in collaboration with, or as leaders of, teams of developers and testers. 
10. Web developer
Average salary: $77,200
Also known as: Back-end developer; front-end developer; full-stack developer
What they do: Web developers work for technology companies and startups building and maintaining websites.

Becoming a web developer requires strong programming skills acquired through coding bootcamps or undergraduate degree programs in computer science or graphic design. A 13% projected job growth rate for 2020-2030 points to continued demand for web developers. 
Why it's a good fit for introverts: Web developers are often self-employed. Many work remotely. The job requires collaboration with teams of digital designers, copywriters, and database administrators. In contrast to software engineers, web developers rarely have team supervisory responsibilities.
Unless otherwise noted, job growth and salary data are drawn from the U.S. Bureau of Labor Statistics as of Aug. 10, 2022.
ZDNET recommends
Careers for Introverts | Thinkful
While both introverts and extroverts can find success in any role, if you have an introverted personality you may be attracted to certain types of work.
When  choosing a career, it's important to take your personality traits into  consideration.
What makes one person tick, may not work for others. While extroverts thrive in customer-facing roles like sales development, account management, and project management, introverts may prefer positions with more independent work time.
Read on to learn about the careers best-suited to introverts. But first, let's examine the characteristics of introverts and extroverts.
Which Tech Career is Right for You?
Ready to change your career and join the world's next workforce? At Thinkful, we've got your back with various tech programs to get you equipped with in-demand skills.
Introverts vs Extroverts
Introverts enjoy their own company the best and thrive when left to their own devices in quiet spaces. They usually avoid large social gatherings as they find them draining. In contrast, extroverts crave attention and love to make their presence known. They like to talk, express themselves, and attend frequent social gatherings.
It's estimated that 47 percent of the population in the United States qualify as introverts. Contrary to popular belief, introverts are not all soft-spoken, painfully shy, or socially inept.
Most introverts prefer the peace and quiet of being left alone rather than engaging in general chit-chat. Every person has a different thought process and reacts differently to external stimuli and motivating factors. Most introverts have no problem adapting to their environment and workplace. They prefer working independently and being self-reliant.
Highly Productive Introverts
A  few decades ago, "introvert" was a personality trait to be avoided by  hiring managers. Most ads would often brazenly state that only  "extroverts" were welcome to apply, while the quieter ones were usually  ignored. But over the years, times have changed and employers have changed their stance.  Recruiters have realized that it's the introverts  who are more productive in the long run, as they aren't constantly  running around looking for social interaction like extroverts.
That being said, some introverts do come across obstructions that other personality types don't have to deal with. Extroverts are fueled by social interactions and friendships at work or a good paycheck. Introverts tend to focus harder on the job at hand and want to work in a more meaningful role. If an introvert isn't enjoying the job then they're more likely to start resenting the work.  
Types of Jobs Suited to Introverts
While on the lookout for jobs, an introvert must seek the following in a prospective workplace:
Look for roles that depend more on one-on-one interactions, rather than having to face large groups at once.
Seek out companies that can offer quieter workspaces and avoid ones that are noisy and open.
Look for roles that involve independent work rather than depending on a collaborative effort.
Look for roles that don't swamp you, but allow you enough space to work on one thing at a time.  
Top Careers Perfect for Introverts
If you're an introvert, the following careers should be perfect for you:
1.
Software Engineering
Computer programming, software development, and software engineering are booming industries well-suited to introverts.  Depending on your area of specialty, you could be involved in app development, website design, or embedded software systems. You'll need technical knowledge of languages like C++, Java, PHP, Python, JavaScript, and HTML. Most  large-scale software projects involve teams working together. However,  the time spent in meetings is usually kept to a minimum. You'll perform  most of your collaboration work through digital systems like GitHub. This will allow you to sit alone and undisturbed while you work writing code. On average, a software engineer in the US earns around $105,000 annually. To kickstart your coding career, enroll in our software development bootcamp. This online course will teach you career-ready programming skills in both front-end and back-end technologies. Learn HTML, CSS, JavaScript, along with PHP, SQL, and database design.

We'll help you land a full-stack developer position at a top tech company.
2. Computer System Administration
In this role, you'll be responsible for the installation and configuration LAN (Local Area Networks) and WAN (Wide Area Networks). You'll also need to maintain computer systems to ensure all business functions keep running flawlessly. This kind of work will mostly take place behind-the-scenes and involve minimal interaction. You'll be left alone to carry out your technical duties, dealing with servers, networks, hardware devices, and internet connection security. You'll be expected to stay up-to-date with the latest industry trends, hardware, and software systems. A computer system administrator in the US can earn up to $87,000 annually.
3. Website Administration
In today's connected world, companies understand the importance of a strong digital presence. The  internet is growing exponentially as more and more websites are being  created on a daily basis.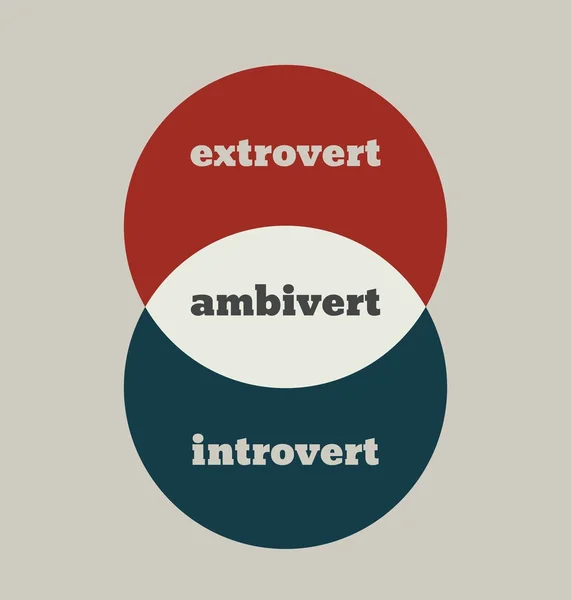 It's the job of a website administrator to manage these websites. Your core duties will include maintaining site infrastructure, configuring access for different  users, setting up email servers, connecting back-end components, monitoring website performance, updating web pages, moderating content, and providing technical support. On average, a website administrator in the US takes home a salary of $80,000.
4. App Development
The  smartphone revolution is showing no signs of slowing. People now rely  on their smart devices for a range of everyday activities. From booking a  cab to ordering groceries, it's now hard to imagine a world without  apps. Working as an app developer you'll spend most of your time writing code. You'll be involved in designing creative interface prototypes, testing app performance, updating and maintaining apps, and integrating features into the systems you develop. You'll also be expected to troubleshoot and debug apps when necessary and write handbooks or technical documents for end-users.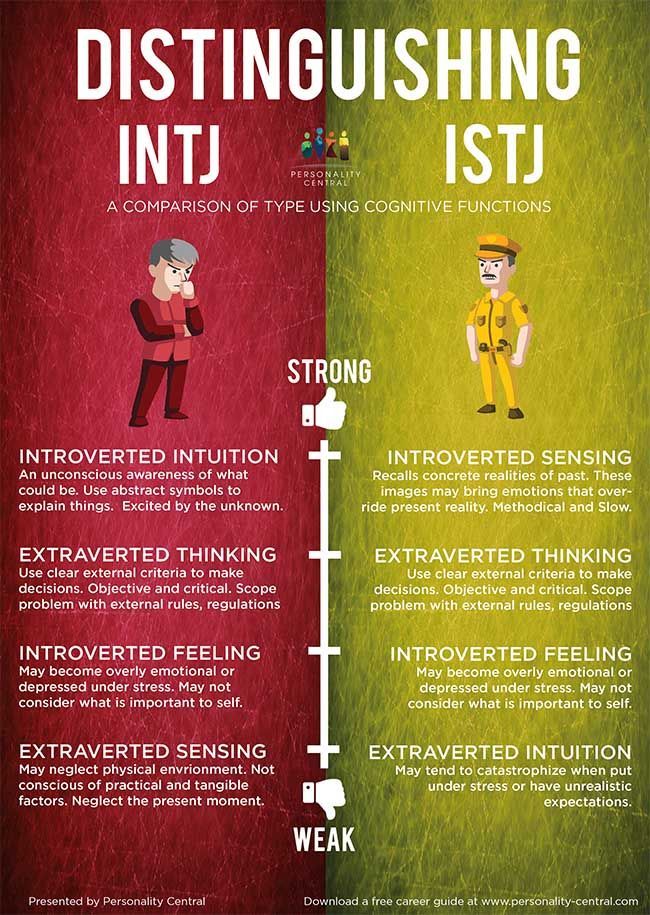 As an app developer, you can expect to earn anywhere between $60,000 to $100,000, depending on your level of experience. If you're interested in this exciting field, read our blog post on how to become an app developer for further information.
5. Social Media Marketing
Facebook, Twitter, and Instagram are three of the world's biggest social media platforms. With billions of users each, they can be used as powerful marketing tools. Social media marketing involves leveraging social platforms to connect with customers and boost brand awareness. The role is perfect for creative individuals that enjoy thinking outside the box to develop effective campaigns. You'll need to craft stand-out content to capture the attention of customers and deliver your message. Despite the role requiring customer communication, much of the interaction will be carried out digitally, where introverts can thrive. A social media manager in the US can earn around $55,000 annually.
6.
Data Engineering
Companies are collecting more data than ever before. From direct customer  information like names and addresses to indirect metrics like browsing  history and previous purchases. All this data needs to be analyzed and assessed for businesses to draw meaningful conclusions. Data engineers are responsible for collecting and managing huge amounts of information. If you enjoy working independently and number crunching big data, this role is perfect for you. You'll need to learn data wrangling techniques to build, transfer, and implement data systems and help make data-driven decisions. Your role could involve AI (Artificial Intelligence) analytics and ML (Machine Learning) as you attempt to break down large datasets. You can expect to earn up to $113,000 as a data engineer. To get started in this rewarding and lucrative field, sign-up for our online data engineering bootcamp. We'll teach you everything you need to know to fast-track your big data career.
7.
Technical Writing
As a technical writer, you'll be expected to write highly technical manuals, non-fiction articles, and documents that are clearly articulated and logically organized. You'll need to be a master of grammar and vocabulary to ensure you communicate your points effectively. The role is well-suited to people with an introverted personality. You can work independently from home or in a quiet section of the office. The work doesn't require a great deal of social interaction, presentations, or meetings with colleagues. On average, a technical writer in the US can earn between $40,000 and $80,000 annually, depending on your specific role and level of experience.
8. Graphic Design
This career is perfect for introverts with an eye for design and an artistic flair. Initially, you may have to work in an agency but as you gain experience you could always freelance from the comfort of your own home or studio. You'll spend most of your time honing your craft in a quiet space.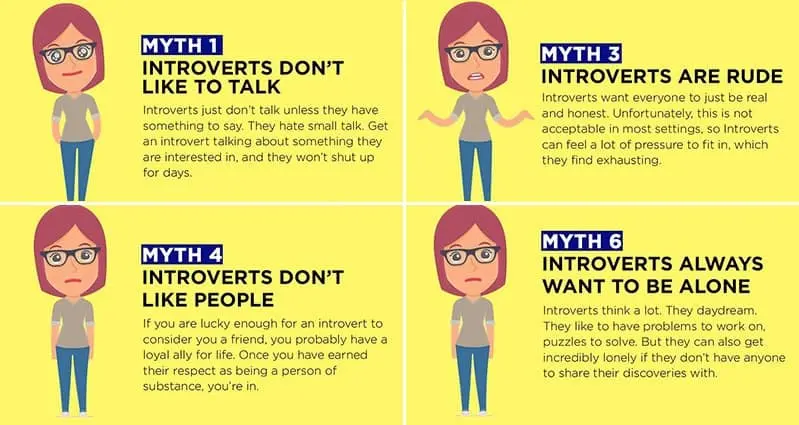 Graphic design entails integrating client proposals into design ideas, developing graphics, layouts, and concepts, deciding the size of illustrative material, suggesting improvements, and crafting prototypes. You can work on projects from advertising firms, broadcasting companies, print agencies, software developers, or web designers. A graphic designer in the US can earn around $50,000 to $80,000.
Find A Career Where You Can Thrive
If you're an introvert who loves getting into a worthwhile project with minimal distractions, there are plenty of career opportunities out there for you. Take a look at our tech careers blog for further inspiration. You can also check out our range of online courses perfect for home study.
Which Tech Career is Right for You?
Ready to change your career and join the world's next workforce? At Thinkful, we've got your back with various tech programs to get you equipped with in-demand skills.
Read "Careers for introverts.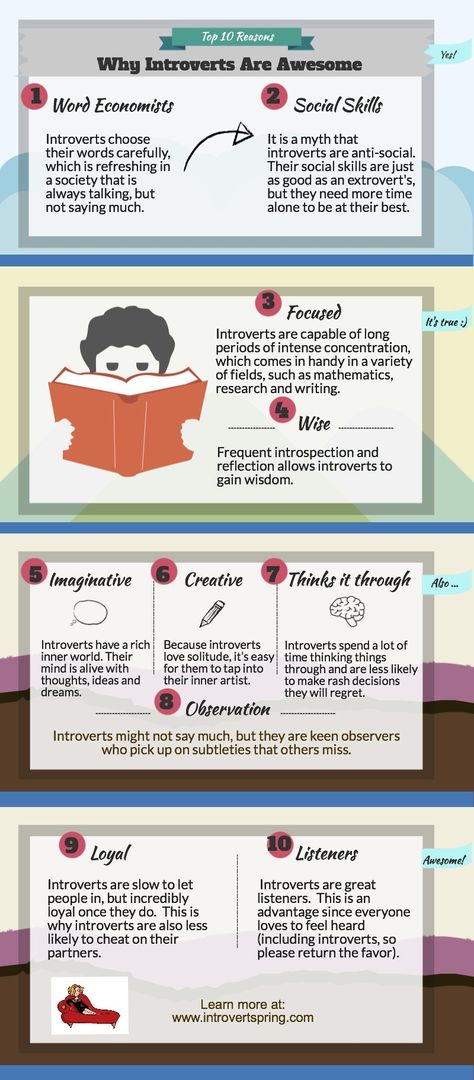 How to gain authority and get a well-deserved promotion" - Nancy Enkovitz - Page 1
Nancy Enkovitz
Career for introverts. How to gain credibility and get the promotion you deserve
Published with permission from McGraw-Hill
© Nancy Ancowitz, 2010
© Russian translation, Russian edition, layout. Ltd. Mann, Ivanov and Ferber., 2014
All rights reserved. No part of the electronic version of this book may be reproduced in any form or by any means, including posting on the Internet and corporate networks, for private and public use, without the written permission of the copyright owner.
The legal support of the publishing house is provided by the Law Firm Vegasks
© Electronic version of the book prepared by Litres (www.litres.ru)
This book is well complemented by:
Introvert
Susan Kainan
9000 9000 9000 9000 9000 9000 9000 9000 9000 9000 9000 9000 9000 9000 9000 9000 9000 9000 Up!
Irina Kuznetsova
Muse, where are your wings?
Yana Frank
Dedicated
to all those who are silent at meetings, who are bypassed when promoted and who find it easier to look at the rulers of the world than to join them.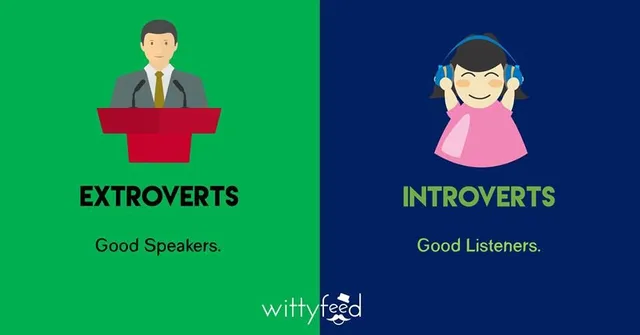 You are the true brain behind action, the master of innovation, and a never-ending source of new ideas. You want to have more weight in your own eyes and in the eyes of others - but first they all have to find out who you are.
Introduction
I have seen how silent you are in meetings. I saw how you eat alone during your lunch break. And I saw how your more sociable and less talented colleagues are promoted instead of you. What keeps you quiet when you have something to say, especially when it comes to you? You may not want to brag or draw too much attention to yourself. And to top it all off, as an introvert, you need to think before you say anything. If you think long enough, a strange logic will make it seem that others will notice your virtues themselves - they just have to look at you. If it were so…
Wouldn't it be wonderful if someone saw something more in you? But is it likely that this will happen? And how long will it take, given the downturn in the economy and the situation in the labor market? If waiting doesn't work for you, then this book - written by an introvert for introverts - will come in very handy.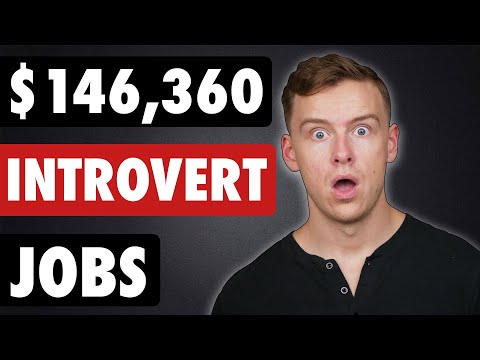 Together, we will highlight your strengths and hone the necessary skills to make you more visible. You decide how visible you want to be in order to get what matters to you. And you yourself will be able to enter a state of drive on the way to your goal.
How to Find Your Way to Success
From actress Whoopi Goldberg to businessman Donald Trump, people who have become famous have experienced success in different ways. The path that suits them may be completely unacceptable for you, especially if you are an introvert. Just as there is no single scheme for promoting oneself, so there is no single goal for all. Together we will select a methodology that is applicable to your case and suitable for achieving your goals.
At first it may seem that self-promotion is beyond your powers. Still, I strongly recommend sticking to the path you have chosen and approaching your studies with the diligence and diligence that you, as an introvert, certainly have. Don't be afraid to step back from the mold as you move forward showing your talents to the world; but however you do it, it has to be authentic.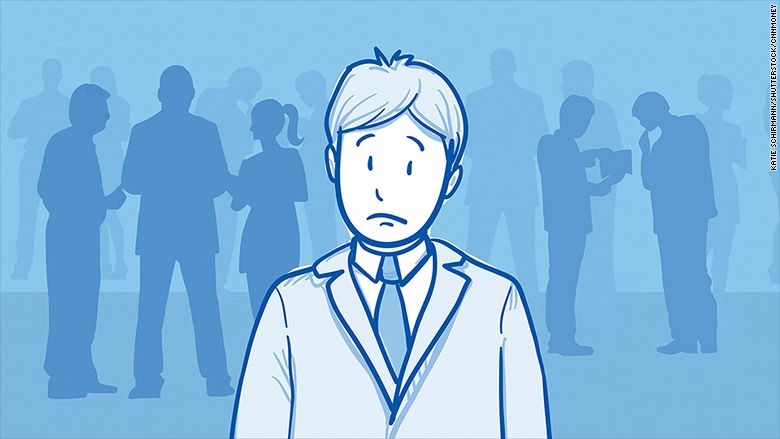 You will find a voice, learn to make your presence meaningful, and bring your truth to others in a strong, clear voice. As Leonard Nimoy aptly put it: "We all strive to find our inner voice - the one whose sound brings harmony into our lives."
Introverts and extroverts
Which of the following characteristics do you have in more than 50 percent of life situations?
Know thyself
Self-advancement begins with introspection, which means that it involves careful self-observation, devoid of evaluation. This allows you to understand who you are and what you are, instead of lamenting what you think you lack. The better you know yourself, the easier it will be for you to connect with others. And the less effort you spend on creating an image that is favorable from the point of view of public opinion.
Shakti Gattegno,
Educational Consultant
Why it's important to be seen
Tired of not noticing you, always poring over your work? I know that you do not waste time - but work harder than many.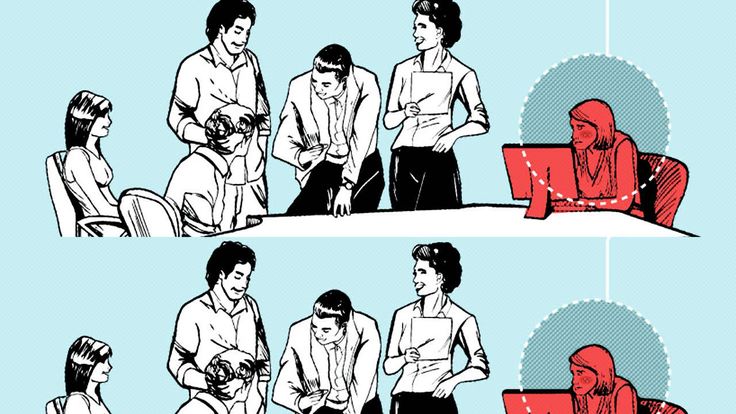 But do others know about it?
Being in the public eye is not an easy task for introverts. We often completely go into work and, having plunged headlong into our inner world, sometimes we even forget to emerge from it in order to take a breath of fresh air and receive a worthy reward for our work. Maybe this is the fate of all introverts?
Broadway legend Chita Rivera has good advice for you: "Be proud of yourself," she says. "Be most proud of who you are and what you do. Also, choose your friends wisely. Make sure you are surrounded by the right energy, the right people for you. You should influence them positively, and they should stimulate you." Very comprehensive advice. But still, I offer a couple more recommendations from people who have achieved success in various fields.
"First, be clear about what you want," says Ann Hoole, senior manager of leadership development at Saks Fifth Avenue. "People are often mistaken in thinking that for self-promotion you need to be in the public eye all the time and endlessly talk about yourself to everyone you meet.
That's not the point of self-promotion." My client Amy Jacobs, vice president of technology at a major investment bank, has something else to add: "Think about when to use we are and when talking I am talking about my work. It's not easy for me to pronounce and as I like to give credit to my team. And yet, when the idea is really mine, instead of saying: "We had an idea" , I learn to say: "I came up with the idea ".
"We are each a universe of value in our own way, with unique gifts to offer to the rest of the world," says Dr. Lewis Bernstein, executive vice president of education and research at Sesame Workshop, a nonprofit educational program "Sesame Street". "So, like my good friend Grover from Sesame Street, who is naturally very shy, we all need to learn how to project our enthusiasm into the real world and let our potential be seen by everyone. Sometimes it takes a lot of practice, discipline, trial and error. But the result is almost always worth the effort.
Bernstein's passion and potential have earned him and Sesame Workshop three Emmy awards.
A few tips on how to become more visible
We'll talk more about this later, but for now, here are a few simple tips that will help you quickly become more visible.
Career for the "quiet": advice for introverts
Career
Albert Einstein, Bill Gates, Mark Zuckerberg ... Among those who have achieved success, there are many introverts. How not to become a victim of your own isolation? Councils of psychologists.
They are considered complex, withdrawn and intractable. At the same time, introverts are not at all in the minority, they simply become invisible against the background of active and sociable extroverts. Accordingly, their achievements in the profession are not immediately evident. Although there are many outstanding personalities among introverts, we will give at least such names as Charles Darwin, Franz Kafka, Albert Einstein, Bill Gates or Mark Zuckerberg.
Drive slower, you'll be farther ?
"Introverts like to indulge in thoughts, immersing themselves in their inner world, but this does not automatically turn them into passive quiet ones," notes Sylvia Löhken, author of the book "Inconspicuous people - a noticeable effect" ("Leise Menschen - starke Wirkung ").
According to the psychologist, introverts draw strength for further activity from their internal reserves, as if fueled by energy from an autonomous power station. Extroverts, on the other hand, need contacts with other people like air. This, perhaps, is the main difference between the two types personalities
Introverts and extroverts complement each other in a team Photo: Fotolia/Yuri Arcurs
All the negative characteristics with which introverts are often associated, the communication coach considers undeserved. On the contrary, you can learn a lot from introverts. They are reasonable and prudent, do not make hasty decisions, concentrate better, know how to listen and think analytically, remain calm in stressful situations, rarely succumb to other people's influence, and most importantly, they show remarkable patience and perseverance, which turns them into irreplaceable workers.
In his element
However, all these qualities do not necessarily guarantee success in the corporate world, which is still dominated by extroverts. "Openness is still often the deciding factor in interviews today. Extroverts win over employers more often and faster," says Klaus Becker, who recruits for medium-sized German automotive companies.
According to his observations, in the first conversation with personnel officers, extroverts can present themselves more profitably. They are sociable, speak loudly and a lot, and thus try to seize the initiative in a conversation. It turns out that extroverts obviously have the best cards in their hands?
Not always, the HR expert notes: "Even if introverts behave with restraint and give concise answers at the interview, they often prove deep knowledge of the specialty." However, not every employer has time to understand the intricacies of the mental structure of a potential employee. Therefore, a little self-promotion here will not hurt.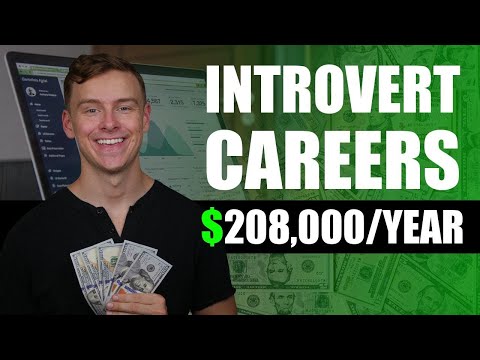 How effectively an introvert will cope with the work depends on the field of activity. For example, when working with clients, in marketing and sales departments, extroverted people are more comfortable. Introverts love to interact with people, but only in small doses. Group work, oral presentation, participation in discussions can be a test for them.
But when it comes to a successful presentation of thoughts in writing, there are no equals for introverts, Svenja Hofert is sure. "In particular, such people can express themselves on the Internet. Here they have the opportunity to communicate with others, while maintaining a distance, fully concentrating on the content and not wasting energy on presenting themselves," the career consultant emphasizes in his blog.
Party test
In her opinion, in order to win the sympathy of the employer and achieve success in the professional field, an introvert should not instill in himself the qualities of an extrovert if they contradict his nature.