Engulfment in relationships
Preventing engulfment in a relationship
Preventing engulfment in a relationship
---
by Morency Editor
Engulfment and enmeshment
Engulfment refers to an all-encompassing immersion into a relationship; losing yourself in your new partner, or new friendship. It includes the belief that one only exists within, or cannot exist outside of, the relationship. This can cause difficulties including a feeling of dependency on your new partner and a loss of your own identity. Equally, such intense feelings can overwhelm the other person and cause them to withdraw. Such strong feelings can lead to desperate behaviours to keep someone close.
Another, related, concept is that of enmeshment: being overinvolved in one another's life's. This can happen in romantic relationships but also in family, for example parent to adult child relationships. Enmeshment can occur when both people are immersed or engulfed in the relationship and both fear a potential separation.
Some people are more likely to experience engulfment in a relationship. If you experience a fear of abandonment, low self-esteem or experienced trauma during early childhood then you are more likely to become immersed in a new relationship.
How to prevent engulfment in a relationship
If you recognise that you are prone to becoming engulfed by relationships, then try the following strategies:
Learn about yourself: reflect on your own life experiences and how they have led you to fear abandonment and crave engulfment
Name your fears to your partner: instead of behaving in response to your fears, talk about them. Acknowledge what you are scared of and discuss the reality of your relationship
Practice balanced thinking: avoid considering any loved one as wholly good or wholly bad. All people have their strengths and flaws
Stay healthy: practice mindfulness to keep things in perspective and keep your mind and body healthy. Most things can be viewed more reasonably when your emotional and physical needs are well met
Vary your social network: ensure you reduce the likelihood of becoming engulfed in a relationship by ensuring you maintain friendships, relationships with family members and hobbies
If your partner, friend of family member encourages engulfment in a relationship, then try the following strategies:
Maintain boundaries: ensure that you stick to any emotional or physical boundaries you have
Be compassionate and understanding: often the person who is encouraging engulfment has an underlying sense of fear. Talk to them; acknowledge their fear and invite them to share it with you. If they do, don't dismiss their fears but validate and empathise with how they feel
Vary your social network: as above, ensure that you have access to other relationships outside of this intense one
Seeking relationship support
If you and your partner are experiencing difficulties in your relationship, including engulfment, then professional support may help you to process your difficulties and revive your relationship.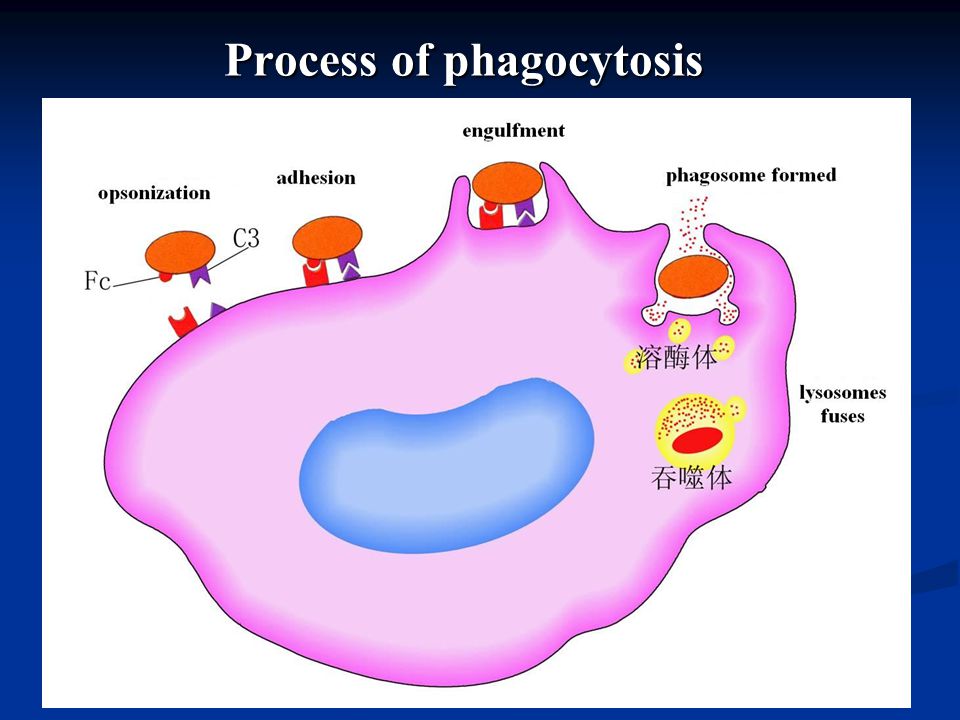 If you would like to discuss the issues spoken of in this article or seek couples or individual therapy, then contact Dr Julie Hannan now on 07530 854530.
Relationship issues can also be related to midlife issues. Dr Julie Hannan specialises in midlife concerns; further information can be found at www.drjuliehannan.com.
What is Engulfment? When Relationships Become Your Everything
By: ljmacphee
The verb 'engulf' refers to something being swallowed up, overwhelmed, or submerged. But when we are using the word in a psychological sense, what is engulfment?
Engulfment can refer to a tendency to over-immerse yourself in relationships. You depend on the other to meet all your needs, even demanding that they do so.
So, to reference the original definition, you are submerging yourself in relationships. And, without realising it, you might be swallowing up the lives of others, overwhelming them in the process (or scaring them off completely).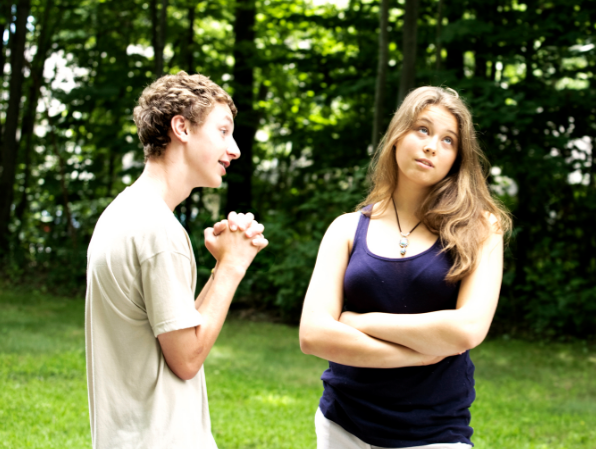 In fact many people suffer from a fear of engulfment, sabotaging relationships to avoid being so overwhelmed. It's also possible to swing between both. This can be the case with borderline personality disorder. It sees you engulfing yourself in relationships, only to suddenly fear the sensation, panic, and push the other away.
Classic examples of engulfment
An example of complete engulfment can be seen when someone joins a cult. They lose themselves to the leader and the group, letting the cult meet all their needs and becoming dependent on the cult for their sense of self and identity.
Extreme examples aside, most of us experience engulfment at some point in life.
Engulfment could be seen as part of growing up. A mother, in her attempt to protect and take care of her child, can overwhelm her child with love. As the child grows he or she feel suffocated, wanting their independence and making moves to break free.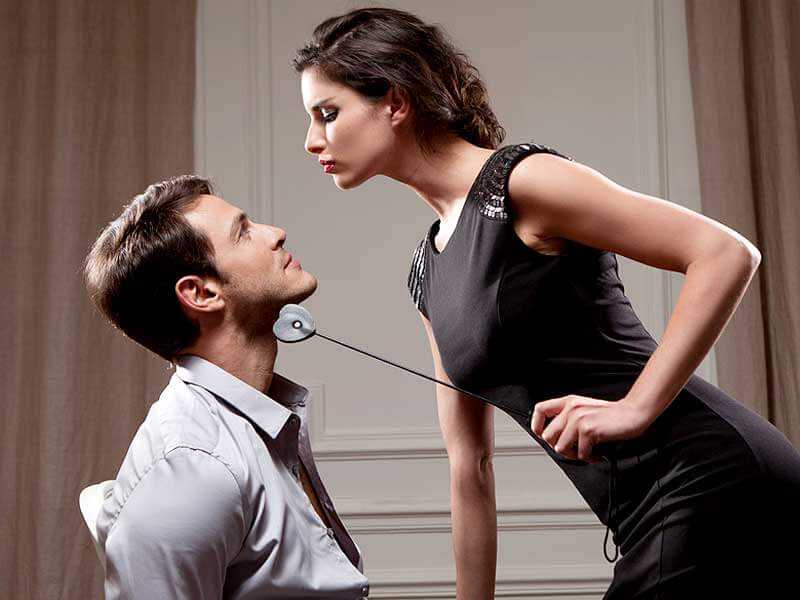 A healthy mother recognises and accepts this, proud her child is progressing.
By: brett jordan
And to a certain extent, engulfment happens, however briefly, in all relationships. It can even happen in friendships, or in the workplace. We could, say, start a new job and be temporarily mesmerised by a charismatic boss, only to eventually see that he is human and then focus more on our own performance.
Of course it's in intimate relationships that engulfment causes the most problems. When the chemical cocktail of love hits, we can dream of doing everything together. For several weeks there might be a period of stopping normal routines and doing just that.
In healthy relationships, each partner then slowly returns to their own hobbies and routines. A balance is struck between being together and being individuals, healthy and interdependent.
The trouble arises when the break and seeking of balance doesn't happen. When instead, you let the rest of your life fall to the side and become certain that the relationship you are in is the only important thing. You must make the relationship work at all costs. And that cost might be your career, your physical health, your social life and even your financial stability.
But isn't love itself engulfment?
No. Despite what films and bestselling books might feed us, it's not love to lose ourselves in a relationship, nor is it healthy.
Love is not about being so blinded by your feelings you arrange your entire life around another.
Love comes when two people fully see, recognise, respect and support each other. But we can't do any of this well if we've lost sight of who we are.
By: Steve Charman
Again, love does involve a period of meshing, but it also involves personal boundaries. Once those fall (or if they never existed in the first place), you are into the territory of codependency, dependency, addictive relationships, and engulfment.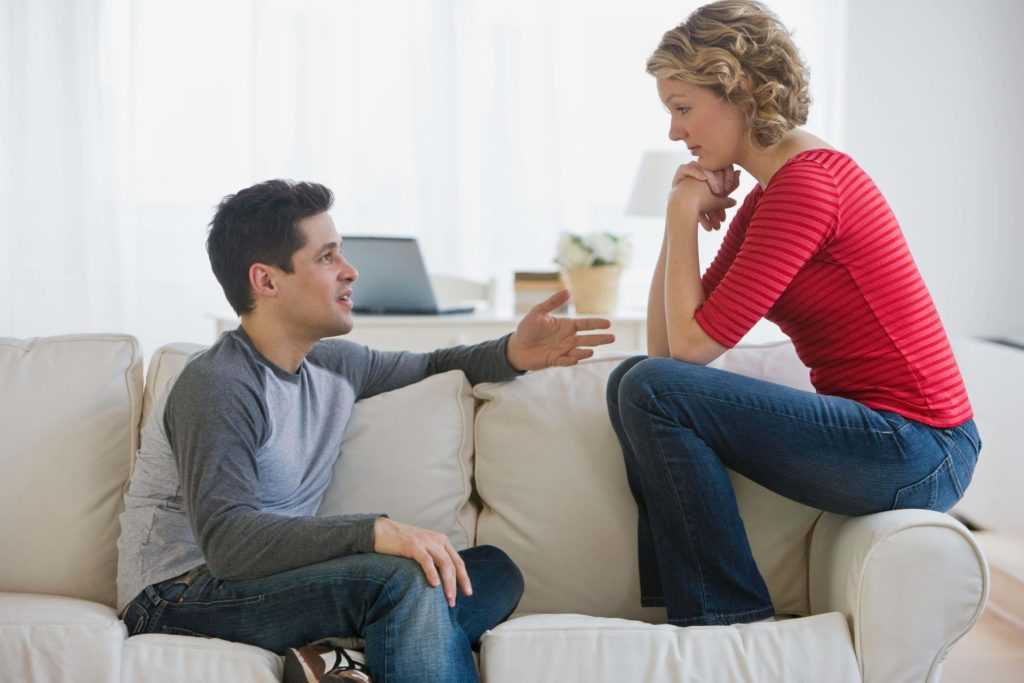 What causes engulfment?
There are many things that can drive us to be the sort who ends up engulfed by our relationships.
Loneliness – If you do not have a supportive family, or a network of friends you can be your authentic self around, this could drive you to meet all your emotional needs just from relationships.
Low self-esteem –  If we feel unloveable, or if our esteem is so low we rarely if ever attract a partner, we can then want to make the relationship that does come along the most important thing.
Feeling misunderstood  – If you grew up in a family you share different values from and were always the outsider, meeting someone who finally understands you can seem so exciting you want to fall into the experience.
Fear of abandonment –  The fear of being pushed away can lead us to do anything to avoid it.
Why would I be more prone to engulfment than others?
Engulfment happens when we have negative core beliefs about ourselves.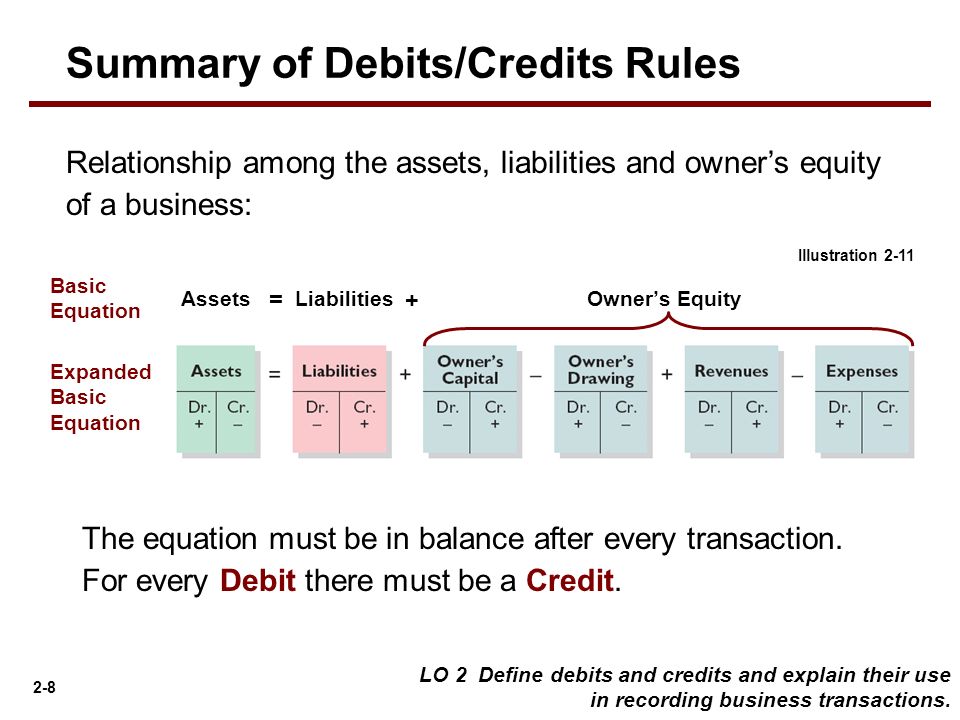 Core beliefs are the assumptions we make as a child then continue to see as fact until we learn to question and change them.
If you suffer from engulfment, you might have beliefs such as:
I am responsible for other people's happiness
It's selfish to put myself before others
I have to earn and deserve love/ It's my job to love others
If I don't do what other people want they will reject me
Nobody would like the real me so I have to be what the other person wants
I only exist and have value if others love me.
These sorts of beliefs can be learned from childhood trauma like abuse, neglect, or loss of a parent or loved one.
If your childhood had no noticeable trauma, it could be down to the sort of parenting where you were encouraged to be 'good' and ignored when you weren't. This sort of dynamic leaves a child constantly pleasing others in an attempt to feel loved.
This leads to being an adult with a poor sense of self who seeks it obsessively via relationships.
Personality disorders can be another reason some of us are prone to engulfment issues. Having a personality disorder means we consistently see the world from a different perspective than most other people, and have since young adulthood. Personality disorders that can see us losing ourselves in relationships can include borderline personality disorder, histrionic personality disorder, and dependent personality disorder.
Fear of engulfment 
Does the above sound like someone you have been involved with? Since then, have you vowed to never again let anyone so close? Or do you find you never engage in relationships because you are terrified of losing your self, or feeling trapped?
Fear of engulfment is a common cause people struggle with intimacy and relationships. If you'd like to know more about fear of engulfment, sign up to our blog to receive an alert when we run the connected piece in this series, "Fear of Engulfment – When Relationships Leave You Feeling Trapped".
Worried you have a tendency towards engulfment? Or that fear of engulfment is ruining your relationships? Harley Therapy connects you with experienced and friendly counsellors and therapists across the UK who can help you relate to others in healthier ways. Not in the UK? Try a Skype therapist, wherever you are. 
---
Do you still have a question about 'what is engulfment'? Or do you want to share your personal experience with engulfment with other readers? Use the public comment box below. 
Dive Into Relationships. Man and Woman Embracing. Royalty-free stock images and photos
Similar royalty-free images
Dream job idea. Service business. Flirting with the boss. The first impression is everything. Man and woman compete at work. Labor market competition. Interview. The office is flirting. career company.
Dream job idea. Service business. Flirting with the boss. The first impression is everything.
Man and woman compete at work. Labor market competition. Interview. The office is flirting. career company.
Young colleagues. Businessmen. Collaboration and cooperation. A man with a beard and a sexy woman. Business couple isolated on white. Formal fashion. way to success. Going to work. Closing the deal .
The last romantic on earth. Why do men get down on one knee to propose. Marriage concept proposal. A man holds a red romantic proposal box. Will you marry me? Ideas for a unique marriage proposal.
A beautiful brunette woman in a black dress standing next to a young businessman in studio
His new secretary. Secretary and manager. Company secretary and boss. Business couple isolated on white. Sexy woman in formal wear. I am acting as a secretary. Office life.
Elegant couple of secret agents hugging and holding gun isolated on white
Beautiful couple of assassins in black clothes posing with gun and umbrella isolated on white
Proud successful business couple looking at camera on white background
Young business woman and businessman
Show more
More from
stetsik
Dream job idea.
Service business. Flirting with the boss. The first impression is everything. Man and woman compete at work. Labor market competition. Interview. The office is flirting. career company.
Dream job idea. Service business. Flirting with the boss. The first impression is everything. Man and woman compete at work. Labor market competition. Interview. The office is flirting. career company.
Young colleagues. Businessmen. Collaboration and cooperation. A man with a beard and a sexy woman. Business couple isolated on white. Formal fashion. way to success. Going to work. Closing the deal .
The last romantic on Earth. Why do men get down on one knee to propose. Marriage concept proposal. A man holds a red romantic proposal box. Will you marry me? Ideas for a unique marriage proposal.
His new secretary. Secretary and manager. Company secretary and boss. Business couple isolated on white. Sexy woman in formal wear. I am acting as a secretary. Office life.
This is our evening.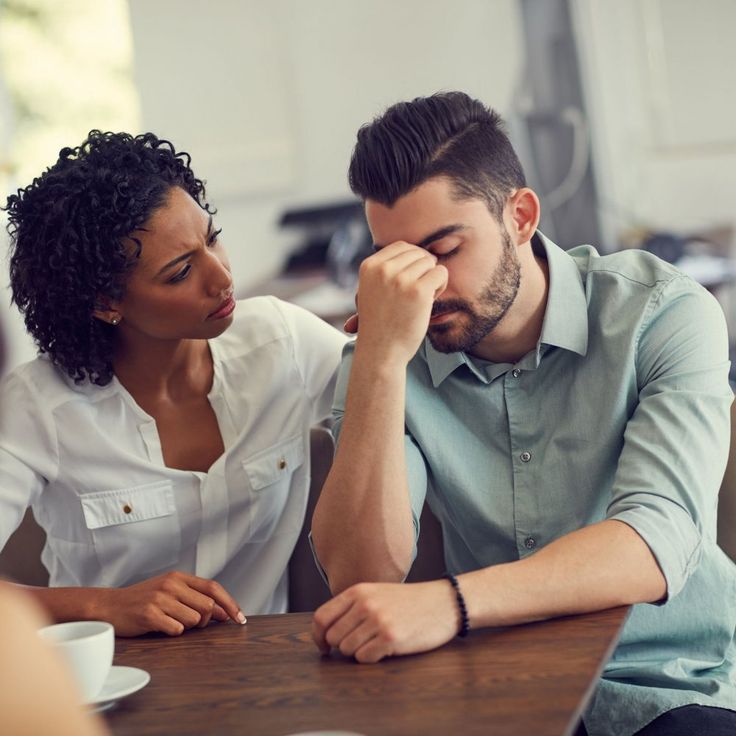 Romantic date. Wish list for couples. Romantic couple wear formal clothes. The man and woman are elegantly dressed, ready for the evening. Let's celebrate our anniversary. Confident couple going to a party.
This is our evening. Romantic date. Wish list for couples. Romantic couple wear formal clothes. The man and woman are elegantly dressed, ready for the evening. Let's celebrate our anniversary. Confident couple going to a party.
Romantic feelings. concept of love and desire. Happy Valentine's Day. Tender moment. couple in love looking into each other's eyes. Love date for a man and a woman. formal tuxedo couple man and elegant girl.
Celebrate a special event. couple of dancers in love. Love date for a man and a woman. formal tuxedo couple and elegant girl. engagement and proposal. Valentine's Day. marriage and partnership.
This is our evening. Wish list for couples. Romantic couple wear formal clothes. The man and woman are elegantly dressed, ready for the evening.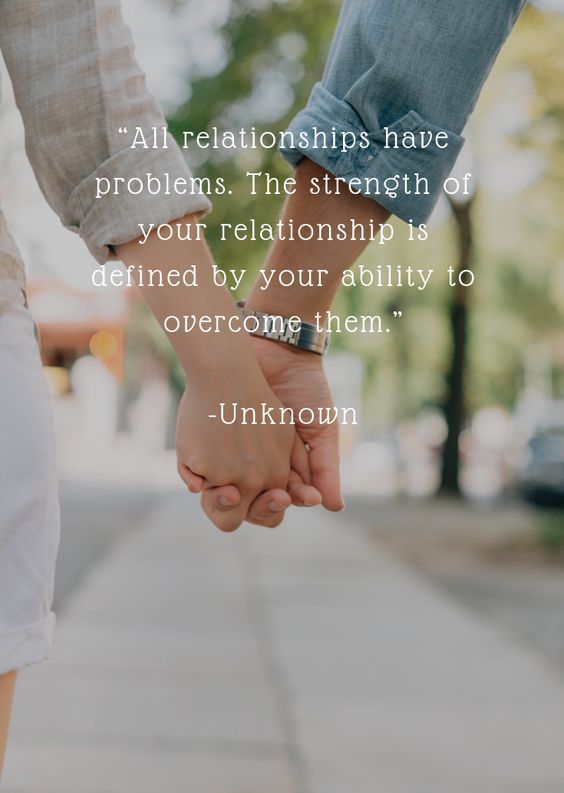 Let's celebrate our anniversary. Confident couple goes to a party. Romantic date.
Sexy woman and man in a tuxedo. couple in love. business partnership and cooperation. love and romance. Official couple. Happy Valentine's Day. elegant confident man and woman. the power of unity. We love each other..
Show more than
Stock tags photo
Valentina
Elegance
Love
Romance
Affectionate
people
Elension
MBAPPE
Business
Wife
Husband
Entrepreneur
Formal
Formal wear
Lovers
Relations
involvement
Valentina
Girlfriend
Tukhachevsky
Skrats
isolated on white
Valentine
Special case
Loving pair
Official event
BUSINESS BUSINESS BUSINESS BUSINESS BUSINESS BUSINESS dating
official couple
What is an unhealthy relationship? By what signs can you understand that codependency is between you? How can you tell a healthy attachment from an unhealthy one?
April 15, 2022
4/15
7 minutes
7 minutes
28856
22
1
At the beginning of close contact, at the dawn of falling in love, all the features of another person seem sweet to us, and if we don't like something, then we have no doubt that we can change it with our love and affection.
It is difficult to recognize unhealthy relationships behind rose-colored glasses. Rudeness, conflict, nit-picking, and maybe even humiliation - for the time being, we simply do not see it. But every day, unhealthy relationships poison our lives. In this article, we will indicate the signs of an unhealthy relationship between a man and a woman, we will analyze the problems in relationships from the point of view of psychology.
Article content
Relationship difficulties. Signs of a Bad Relationship
Reasons for unhealthy relationships
Who is at risk?
How to get out of an unhealthy relationship
FAQ
Expert opinion
Difficulties in relationships.
Signs of a Bad Relationship
Unhealthy relationships can be between any people: between a man and a woman, parents and children, colleagues, friends, etc. A common feature of an exhausting relationship is glut, anxiety, dissatisfaction with a partner, reproaches, total control.
In this article, we will deal more specifically with partnerships and family relationships between a man and a woman. When the spouses live side by side for a long time, then over time the boundary of the individuality of each of them is "erased", personal space disappears, there is no opportunity to be alone with oneself, even the closest contact becomes boring.
During the "candy-bouquet" period, couples, as a rule, do not need personal space. But over time, this is an individual territory and time spent separately from each other becomes a necessity. A short distance is not a hindrance to normal affection, even, on the contrary, after leisure apart, you will want to share new impressions, there will be a "novelty" of the meeting, mutual interest.
Oppressive relationships are based on negative attitudes, destructive thoughts and actions of one or both partners - there is a feeling of emptiness, that problems are not solved, that everything depends on one person, the desire to shed the "burden" of responsibility, etc.
Sick relationships between a man and a woman are characterized by the following features:
total control of one of the partners (viewing the phone, social networks, correspondence, constant questions)
jealousy "out of the blue" and distrust
overprotectiveness and excessive care, obsession from which it is difficult to get rid of
the desire to please a partner with everything, even if it goes against one's own desires and principles
manipulation and blackmail by partner
threats, abusive behavior, constant criticism and aggression
full immersion in the life of a partner, when one forgets to take care of himself, think about his needs
adjusting one's behavior to the partner's mood, avoiding conflict by any means
Important! Low self-esteem, improperly built personal boundaries, inability to stand up for oneself, as well as overprotective parents in childhood can be a "trigger" for the development of unhealthy attachments in adulthood.
Often a person applies the same scheme and model of behavior that he saw in childhood and in his own family.
Causes of unhealthy relationships
The development of abnormal relationships occurs because one of the partners has such a model of behavior since childhood. Psychologists have proven that in a child who grew up in an incomplete family, or if one of the parents was addicted to alcohol, drugs, etc., or the parents were in co-dependent proximity, unhealthy relationships will be perceived as the norm.
In the future, just such an example from parents will be broadcast on his love and family relationships.
Also, destructive relationships can be formed due to:
low self-esteem
the presence of any complexes (both physically and psychologically)
neglect, lack of attention, indifference from parents and relatives, or, conversely, excessive aggression, tyranny, ignoring children's desires and aspirations
lack of independence, inability to make decisions and be responsible for them, infantilism
If communication and contact with a partner disturbs you, you begin to notice excessive pressure, guardianship and control, if you are afraid of being abandoned, therefore you endure psychological and physical abuse, then you urgently need to get a psychologist's consultation.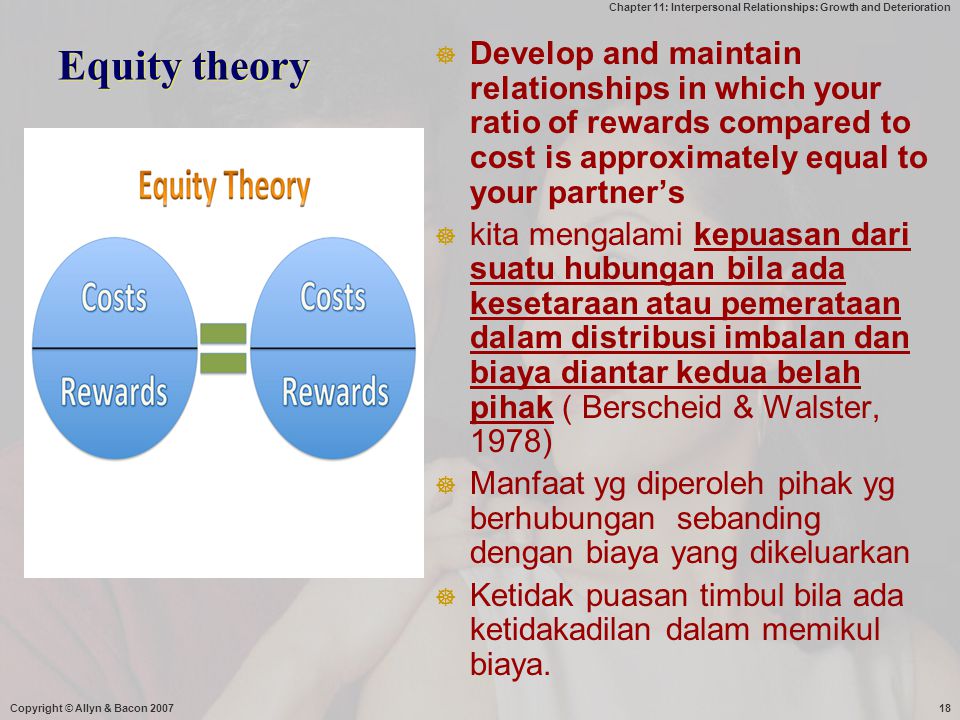 Our doctors are in touch with you around the clock - they will help you deal with unhealthy relationships at any time, tell you how to get out of codependency, how to work through fears and negative attitudes.
Who is at risk?
Anyone can fall into the trap of an unhealthy attachment. Of course, a mentally healthy and balanced adult is less likely to enter into abusive and destructive relationships. But this does not mean that he will never fall into such an alliance.
Most often, it is girls who are fascinated by their new chosen one from the first meetings, dissolve in it, seeing only the beautiful, turn off critical thinking and do not respond to the "first bells".
Often girls want a man to take responsibility, decide everything for the girl, be a man "as I decided, so be it." At first, this will be perceived as a characteristic of a "dream" man, but later it can result in total control, suppression of the personality, and manipulation.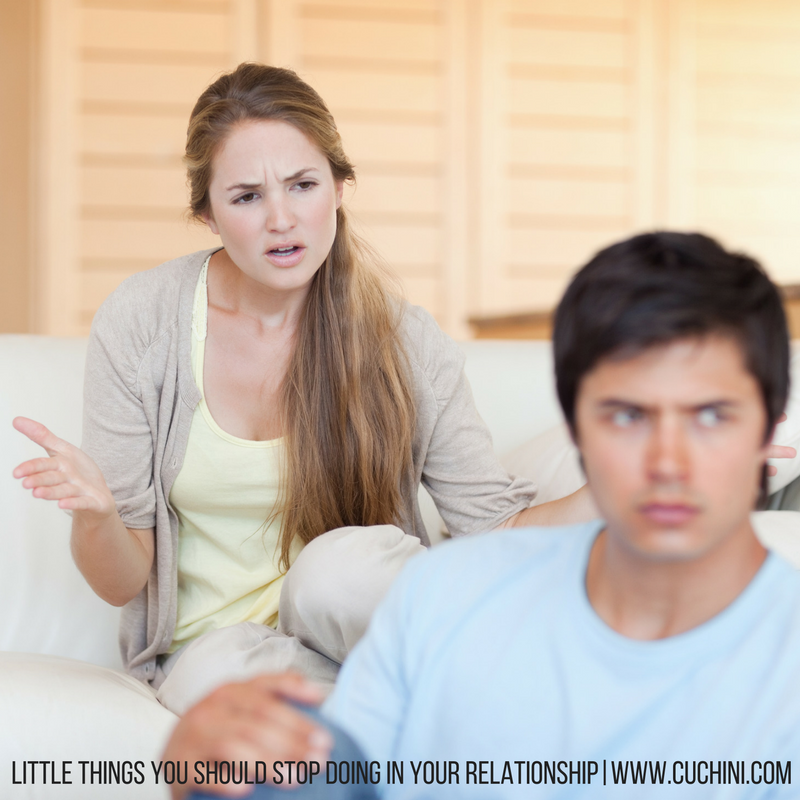 Anyone can get into unhealthy relationships (and not necessarily love ones). But still more chances for those who:
Subjected to violence or any violent acts. The child's psyche is unable to cope with psychological trauma, therefore, growing up, adults broadcast this form of relationship as the norm.
Has low self-esteem and various complexes. In this case, the attachment, which becomes unbearable, is perceived by the insecure partner as a punishment for his worthlessness, confirm the list of his shortcomings.
It has some pathologies of mental development and psychological characteristics of character. People with atypical behavior in society, as well as those who are prone to panic attacks, emotional disorders often themselves become a victim of unhealthy relationships or, conversely, an aggressor for their partner.
Read also Codependency. How to recognize a sick relationship.
How to get out of unhealthy relationships
It is often very difficult to get out of a severe unhealthy attachment on your own. A person with a destroyed nervous system and low self-esteem will first need the help of a psychologist.
Here are a few steps you can start taking to get out of a codependent relationship. Remember that this is a long work and there may not be instant results. But each step will help you stabilize your emotional background and reduce your suffering.
| | |
| --- | --- |
| What can be done | What to pay attention to |
| Start with self-diagnosis | Recognition of the fact of addiction is already a big step towards a healthy psyche. Honestly answer yourself a few questions - "At what stage did everything start to change"? "What did you miss in communication"? |
| Think about your wants and needs | While you were in a destructive union, you probably forgot about yourself. Go back and think about your interests, wants and needs. Make a list and start slowly implementing it. Start with those desires that do not require much moral effort and money. Crossed out desire will be the motivation for further movements. |
| Read books on personal boundaries | To build harmonious connection and intimacy in the future, you will need to learn how to build your own boundaries. |
| Start a diary | Write down your feelings, sensations, experiences, mood changes in it. In a word, everything that can return you to an unhealthy addiction. Read your notes periodically and note which way you were able to go. |
| Write down your strengths, your skills and abilities. Make a plan for further action with them in mind. | It is not your fault that you have fallen into an unhealthy addiction. Everything is so with you, even if you were told otherwise. You deserve more and better, so in order to achieve this, you must be aware of your best qualities and strengths. Praise yourself! |
| Feel free to ask for help. | If you understand that it is difficult for you, seek help from your friends and loved ones. But it is better to immediately see a psychologist. It's okay, no one will make fun of you. This is a bold decision, and even more so for you as a victim of an unhealthy attachment. |
If you put your partner's interests above yours, you are afraid to talk about "hot topics" just so as not to arouse his anger, if you depend on your partner's mood, then your relationship is unhealthy. Our psychologists at any time of the day will advise you on any issues, help you get out of the state of the victim and restore mental health.
FAQ
Can hostile relationships be unhealthy?
+
Yes they can.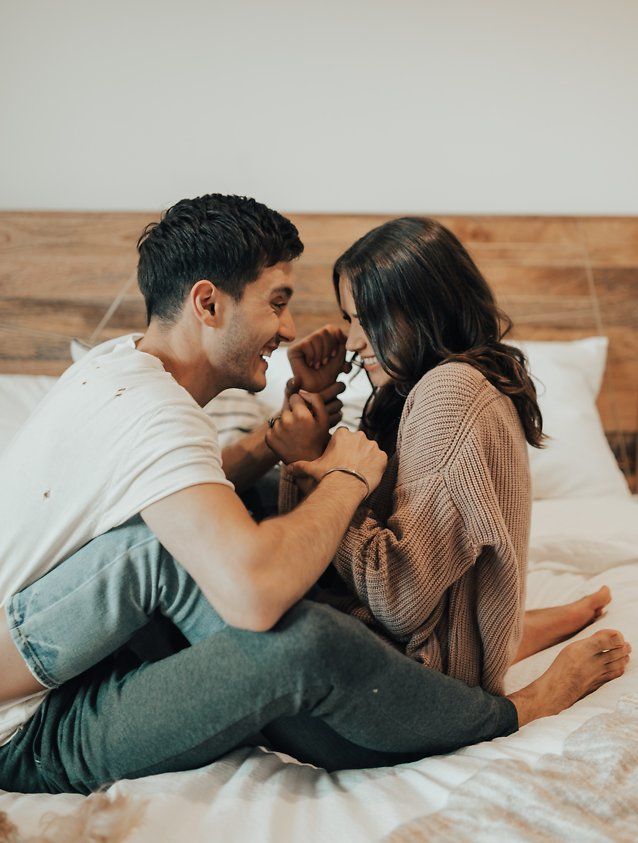 Any relationship, even with people with whom you have little in common and with whom you are not friends, can be unhealthy.
How to understand that the relationship has become a burden?
+
According to my own feelings. Answer honestly the question: "Did you have more problems or fewer problems over time"? If your mood changes, jealousy arises, you think that something is being hidden from you, your values ​​​​and desires no longer coincide, then most likely the relationship will develop into difficult ones.
How to get out of an abusive relationship?
+
It is quite difficult to stop such interaction. Especially if your nervous system is already exhausted, and the boundaries are violated. First of all, you need the help of a psychologist. He will give further recommendations that you can follow on your own.
If the spouse shows aggression - is it a sick relationship? most part of time?
+
If he does this most of the time, and at the same time you experience constant tension and try to "dig into yourself", then yes - your union is far from normal.
A sudden and inexplicable change in behavior is a sign of abuse.
Expert opinion
If, after reading this article, you have found several signs of unhealthy attachment in yourself, then try to understand the reason for their occurrence and assess how much you have suffered in them. Of course, it is unpleasant to admit that once wonderful feelings have turned into serious problems. Remember that the situation is fixable. In severe cases, you will find it difficult to manage on your own, so do not hesitate to seek help. A competent psychologist will help you work through negative scenarios and find out the true cause of the exhausting relationship.
We publish only verified information
Article author
Monakhova Albina Petrovna clinical psychologist
Experience 17 years
Consultations 1439
Articles 263
Specialist in clinical psychology.
Help in finding tools for self-realization, working out beliefs, fears and anxieties. Work with self-attitude, internal boundaries, understanding of interaction with society through conscious personal changes.
2007 - 2008 MUS Children's polyclinic No. 4 - teacher psychologist
2008 - 2009Healthy Country LLC - Clinical Psychologist
2009 - 2021 Republican Narcological Dispensary - psychologist
2012 - 2013 Occupational medicine - psychologist
2013 - 2015 LLC Vozrozhdenie - psychologist
2019 to present Teledoctor24 LLC - psychologist
Sources
... Robin Norwood Women Who Love Too Much
... Robert Hemfelt, Frank Mienert, Paul Mayer Choosing Love (Codependency Fight)
. .. Olga Shorokhova Life traps of addiction and codependency
Share:
Category: Psychology
About health Pregnancy and childbirth About children healthy lifestyle Psychology Neurology Gastroenterology Personal care Medicines and dietary supplements
Previous article
How to survive a divorce
Next article
How to stop being afraid of diseases
Other related articles
Pruzhinin Mark Yulievich
21.