Trichotillomania in toddlers
Baby Trich: How to Help Our Littlest Ones with Trichotillomania
January 14, 2020
Community Spotlight:  Ruth Golomb
Hi Keen Fam, Ellen here.  I have been asked recently about babies and toddlers who pull their hair. Do they have Trichotillomania? Will they grow out of this behavior? Will HabitAware's Keen bracelet help this very young age group?   
To gain a clearer understanding of this very important topic, I sat down with an expert therapist in the field of BFRBs, Ruth Golomb M. Ed, LCPC of the Behavioral Therapy Center of Greater Washington for a conversation: 
First I'll define what is Baby Trich and what it's not. Then I'll explain how to treat Baby Trich with a link for professional help.  Lastly I'll explain why the HabitAware Keen bracelet isn't an appropriate tool for this young age group.   
Baby Trich is a phenomenon in Trichotillomania that affects the very young age group of 0-5 years.
Baby Trich  may be a self-limiting behavior that some babies and toddlers will grow out of, while others may not. It's a self-soothing behavior that functions much like thumb sucking does for a young child. Sometimes thumb sucking and hair pulling occur together. 
Now that we know what Baby Trich is, it's just as important to know what Baby Trich is not.  
Baby Trich is not: 1) a gateway something else, 2) self injurious behavior, or 3) your fault.  
While the Baby Trich phenomenon is extremely tough on parents and caregivers, the good news is that this age group is very receptive to interventions. 
At this developmental stage of 0-5 years of age, parents and caregivers are in control over their young child's daily routines: from naptime to playtime - to dressing - to the food a young child is given.   
Treatment for Baby Trich is all about parents. Baby Trich treatment is similar to other issues of small children where parents wish to change behavior such as potty training.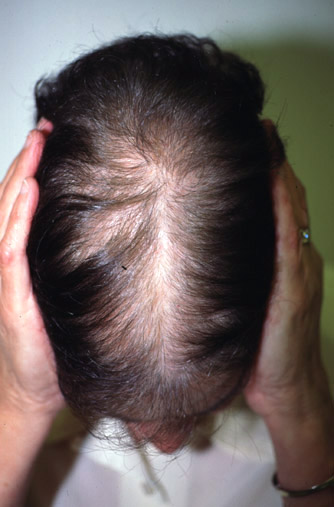 Adults create the potty training program, facilitate it and reinforce it.  In this way, it's the same for Baby Trich. 
Step 1:  Parents identify hair pulling behaviors.  For example, Where is your child pulling hair from? Side of the head? Crown? Eyelashes? 
How does your child pull hair? With one hand? Both hands? Wrap hair around one finger and pull? What does your child do after the hair has been pulled? Play with it? Examine it? Rub it on face or upper lip? Does your child eat the hair? 
DANGER ZONE: if your young child is ingesting the hair, have them check out by your pediatrician. Hair is not digestible and can clog the intestines which can be a serious medical issue. 
Step 2:  Parents identify when and where the pulling behavior is likely to happen. For example: In bed during nap time or at night? While listening to a story? In the car? While watching TV or other screen time?
Step 3:  Strategies.  Developing strategies to use in order to provide sensory input or a sensory substitute when a child would otherwise be pulling, plus blocking strategies such as gloves, to prevent getting to the hair.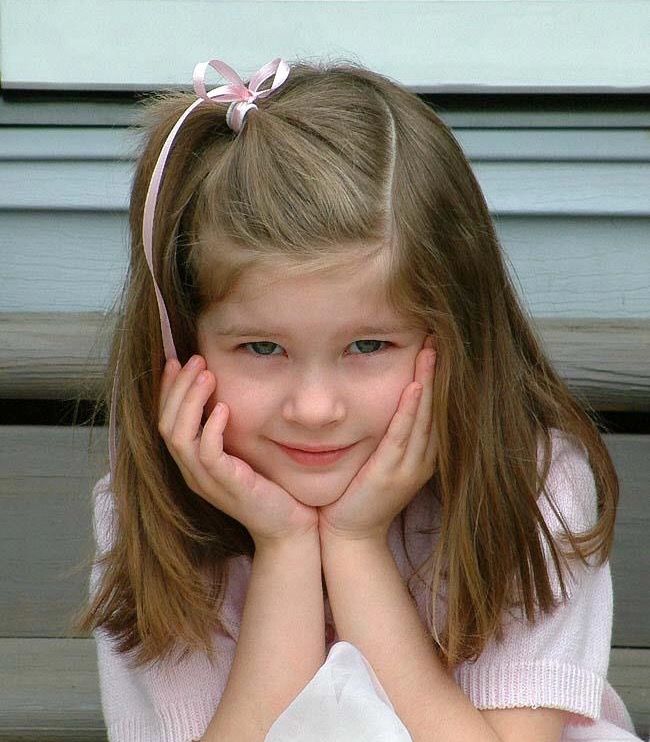 Step 4:  Developing a reward system. Children love LOVE. And at this age Love is usually in the form of attention. Children are more likely to repeat behavior that receives reinforcement - positive or negative. A reward system helps you shower lower on positive behaviors. The reward system is based on rewarding the strategy use, not stopping of the hair pulling.  
HabitAware's Keen bracelet is a tool that helps those with hair pulling and other Body-Focused Repetitive Behaviors (BFRBs) know where their hands are through a gentle vibration that builds awareness. As I learned from Ruth, awareness alone in order to change behavior in children ages 0-5 does not work. This age group developmentally does not possess the skills to alter behavior once they are aware of it. Equally important, children under the age of 5 are not capable of future or abstract thinking, both of which are needed for awareness to be effective in behavior change. Keen is a tool that works best for ages 8 and up.
If you have specific questions about Keen and your child, email me at [email protected]  
Rewarding strategies result in a positive behavior change for babies, toddlers and preschoolers.    
Creating a treatment plan for Baby Trich isn't one-size-fits-all.  The strategies and reward system will be based on the young child's age and pulling behavior.  And remember, the good news is that this age group is very receptive to learning new behaviors. 
To get help for your child, contact The TLC Foundation for Body Focused Repetitive Behaviors to find a professional therapist who treats Baby Trich.  
Also please note: While Baby Trich appears to come on gradually as a self-soothing measure, keep in mind that when compulsive behaviors, like Trichotillomania, appear abruptly, consider taking your child to the pediatrician for a medical work up. Sometimes recent infections, like Group A Strep, Walking Pneumonia, or Mono, can result in obsessive compulsive symptoms that can impact a child's daily functioning, and this should be ruled out.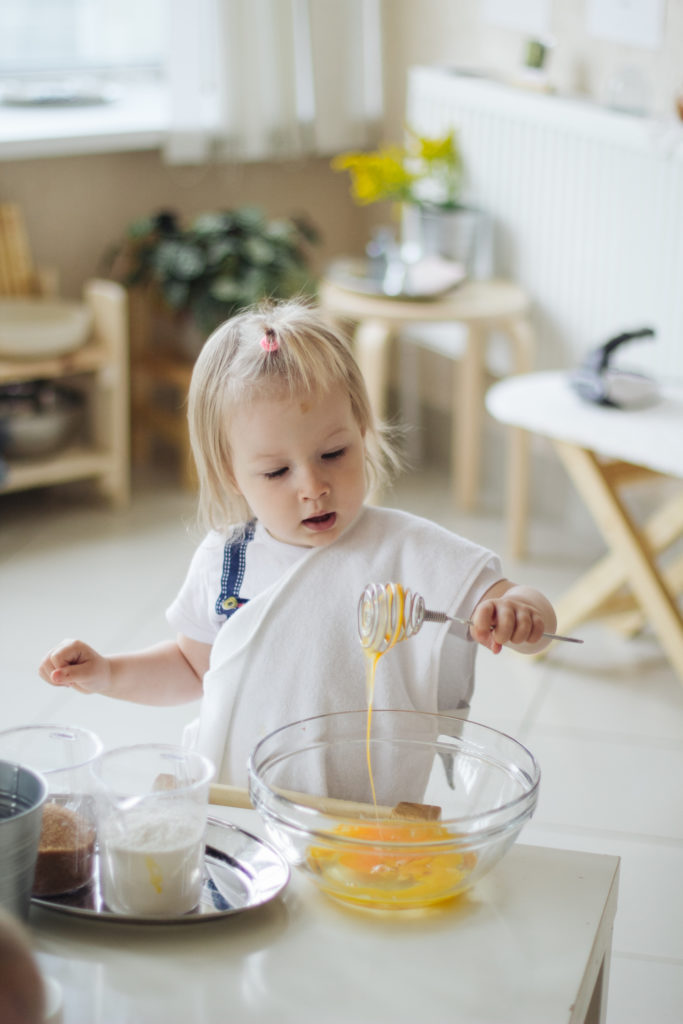 For more information on Baby Trich and examples of treatment and strategies, click here.
Thank you, Ruth, for discussing this very important topic with our Keen Family! We're happy to have this information available for new parents searching for answers. 
wishing you love, strength & awareness,
About Keen by HabitAware
HabitAware makes Keen, a smart bracelet that helps manage nail biting, hair pulling, thumb sucking, and other subconscious behaviors. Customized gesture detection brings you into awareness and helps you develop healthier habits.
Order now & sign up for our e-newsletter for helpful strategies, news & important product updates:
ORDER NOW          SUBSCRIBE
---
Also in HabitAware Blog: Soul Fuel
Summary of our BFRB Awareness Week 2022 Events
October 12, 2022
What an amazing BFRB Awareness Week we had this year! We reached 37,000+ people through our posts, events, and videos, definitely meeting our goal of spreading awareness.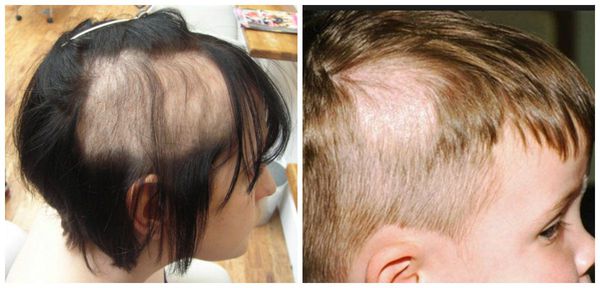 Thank you to all those who joined our conversations and helped us cultivate understanding and empathy this week. Also a big thank you to all of the advocates who were featured in our events this week!
Check out the Catalogue of Events.
Read More
Conquering with Keen: How Being "HabitAware" freed me from Trichotillomania - By Madeline
September 06, 2022
I'm Madeline, I'm 20 years old, I live in Maryland, and I'm a junior at the University of Maryland. I have Trichotillomania, pick my nails and the surrounding skin, plus I bite my lips and inside of my cheeks. I guess you could say I have several BFRBs, but the one that bothers me the most is hair pulling.
Read More
Conquering with Keen: Dana Goes From "Helpless Bystander" to Trichotillomania Recovery
August 30, 2022
Read More
Stop hair pulling in babies & toddlers with ScratchSleeves
Original Cream
From: £9.
99
--- Please Select --- 3 to 6m6 to 9m9 to 12m12 to 18m18 to 21m21 to 24m2 to 3y3 to 4y4 to 5y5 to 6y6 to 7y7 to 8y
Stripes
From: £10.99
--- Please Select --- 3 to 6m6 to 9m9 to 12m12 to 18m18 to 21m21 to 24m2 to 3y3 to 4y4 to 5y
Special Edition
From: £10.99
--- Please Select --- 3 to 6m6 to 9m9 to 12m12 to 18m18 to 21m21 to 24m2 to 3y3 to 4y4 to 5y5 to 6y6 to 7y7 to 8y8 to 9y9 to 10y11 to 12 y
PJ Sets
From: £18.99
--- Please Select --- 6 to 9m9 to 12m12 to 18m18 to 21m21 to 24m2 to 3y3 to 4y
Dungaree PJ Bottoms
From: £13.
99
--- Please Select --- 12 to 18m18 to 21m21 to 24m2 to 3y3 to 4y4 to 5y5 to 6y6 to 7y7 to 8y8 to 9y9 to 10y10 to 11y11 to 12 y12 to 13y13 to 14y14 to 15y15 to 16y
Super Hero PJs
From: £22.50
--- Please Select --- 2 to 3y3 to 4y4 to 5y5 to 6y6 to 7y7 to 8y
PJ Tops
From: £11.99
--- Please Select --- 6 to 9m9 to 12m12 to 18m18 to 21m21 to 24m2 to 3y3 to 4y
PJ Bottoms
From: £11.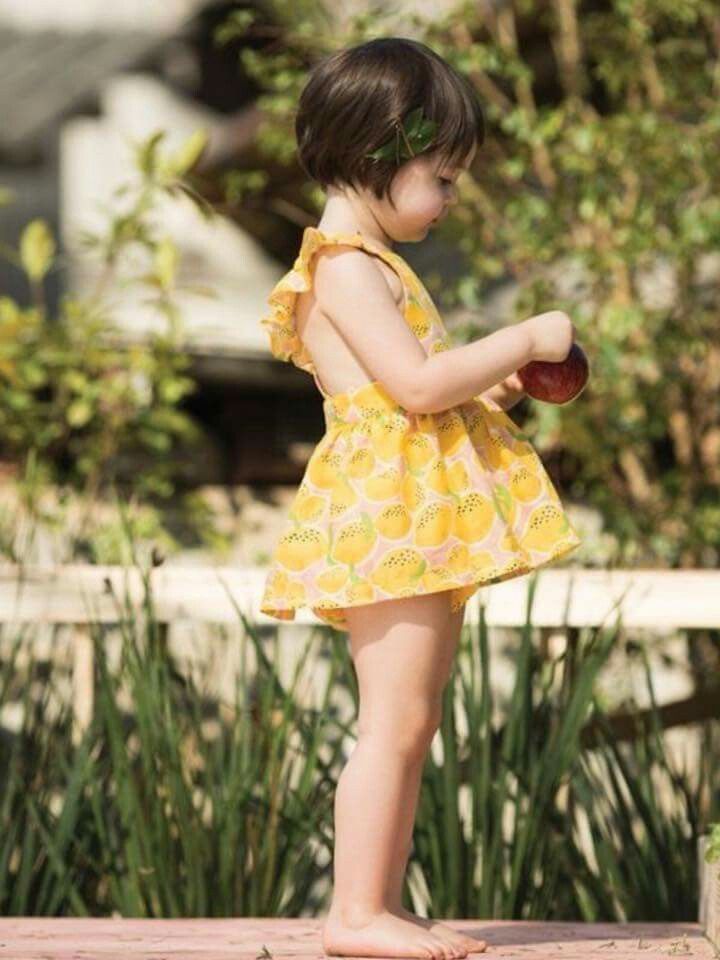 99
--- Please Select --- 6 to 9m9 to 12m12 to 18m18 to 21m21 to 24m2 to 3y3 to 4y4 to 5y5 to 6y6 to 7y7 to 8y
SuperHero PJ tops
From: £12.99
--- Please Select --- 2 to 3y3 to 4y4 to 5y5 to 6y6 to 7y7 to 8y
SuperHero PJ bottoms
From: £12.99
--- Please Select --- 2 to 3y3 to 4y4 to 5y5 to 6y6 to 7y7 to 8y
SuperHero Dungarees
From: £15.
99
--- Please Select --- 2 to 3y3 to 4y4 to 5y5 to 6y6 to 7y7 to 8y8 to 9y9 to 10y10 to 11y11 to 12 y12 to 13y13 to 14y14 to 15y15 to 16y
SplashSleeves
From: £12.99
--- Please Select --- 6 to 9m9 to 12m12 to 18m18 to 21m21 to 24m2 to 3y
SuperSensitive
From: £10.99
--- Please Select --- 0 to 3m3 to 6m6 to 9m9 to 12m12 to 18m18 to 21m21 to 24m2 to 3y3 to 4y4 to 5y5 to 6y6 to 7y7 to 8y8 to 9y9 to 10y10 to 11y
Cross-over
From: £12.
99
--- Please Select --- 3 to 6m6 to 9m9 to 12m12 to 18m18 to 21m21 to 24m2 to 3y3 to 4y4 to 5y
Baseball PJ top
From: £13.99
--- Please Select --- 8 to 9y9 to 10y10 to 11y11 to 12 y12 to 13y13 to 14y14 to 15y15 to 16y
Clearance
From: £7.99
--- Please Select --- 6 to 7y7 to 8y
Adult SuperSensitive
From: £17.
99
--- Please Select --- X-SmallSmallMediumLargeX-Large
Flip-mitt Bodysuits
From: £14.99
--- Please Select --- 0 to 3m3 to 6m6 to 9m9 to 12m12 to 18m18 to 21m21 to 24m2 to 3y3 to 4y
Sleepy Bear PJs
From: £18.99
--- Please Select --- 6 to 9m9 to 12m12 to 18m18 to 21m21 to 24m2 to 3y3 to 4y
Trichotillomania at an early age | Psylist.net
Child psychology ↓
Trichotillomania - pulling out hair on the scalp, eyebrows, sometimes accompanied by a feeling of pleasure. Hair pulling occurs on a strictly defined area of ​​the head. Areas of the head adjacent to baldness are not subjected to depilation, and after regrowth, the hair is pulled out again.
In some cases, hair is pulled out over the entire surface of the head, which leads to total baldness. These actions are often accompanied by a decrease in the threshold of pain sensitivity.
Phylogenetically, the phenomenon of hair pulling is a primitive protective and adaptive reaction at the level of unconscious forms of mental reaction. Its distant counterpart is the "lizard tail" phenomenon.
From an ethological point of view, an increased interest in hair often observed at an early age is an innate manifestation of grooming behavior ("beautifying", "cleansing" behavior).
In early childhood, trichotillomania often occurs as an automated involuntary action. A fundamentally different quality of habit is noted in school and adolescence. At this age, children may be aware of the strangeness of the habit and, as a result, a critical attitude towards it can be observed. There is a stubborn desire to get rid of it by an effort of will, which, however, brings only a short-term positive result.
During puberty, there is a pronounced tendency for ritual habits. These features make it possible to attribute teenage trichotillomania to obsessive states.
In a number of cases, a habit is a manifestation of auto-aggressive actions within the framework of neurosis-like compulsive disorders. In this case, it correlates with such character traits as a sense of inferiority, self-rejection, and self-flagellation.
Girls are 2-3 times more likely to suffer from trichotillomania, but the reverse ratio is typical for an early age.
In early childhood, the clinical manifestations of trichotillomania are more elementary and rudimentary than in school and adolescence. They are limited to increased twisting of the hair on a certain area of ​​​​the scalp. A complex ritual, characteristic of older age and including winding hair around a finger, followed by sipping, chewing and swallowing the bulb of a torn hair, is practically not observed.
The habit of "playing" with hair, twisting and twitching it usually first occurs at the moment of breastfeeding or at the moment of falling asleep in the mother's arms, that is, at the moment of maximum psychological comfort.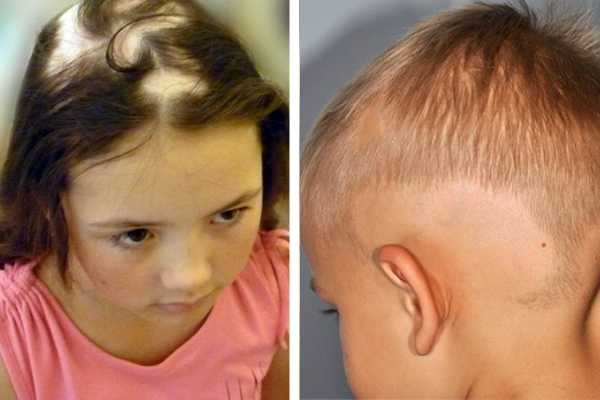 Anxiety, fear, dissatisfaction, emotional stress can lead to the desire to perform these actions more often. The initial stage of the age dynamics of the habit lasts up to 2-3 months. and may result in a full recovery.
In children brought up in conditions of complete maternal deprivation, trichotillomania may arise as a primary neurotic reaction in response to separation from the mother. Premorbid children are characterized by increased anxiety, timidity, and sensitivity to a new environment. Separation from the mother manifests itself, as a rule, as a reaction of refusal (refusal of toys, communication with other people, eating), subsequently turning into psychogenic depression (motor retardation, lack of interest in communicating with an adult and in playing, mental retardation).
Trichotillomania must be differentiated from neurotrophic alopecia on the basis of the following features: a) the surface of alopecia is located not in different places of the hairline, but usually in one area convenient for plucking; b) the surface of baldness is uneven, "badly cut".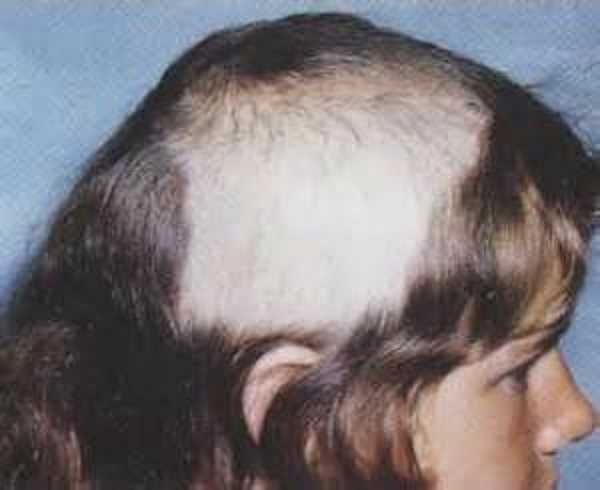 With neurotrophic alopecia, the surface of the bald areas is either polished smooth or covered with evenly growing hair.
Similar materials in the section Psychology of the child:
The role of the father in the psychological development and upbringing of young children
Primary school age (from 7 to 10 years old)
Visit to the clinic
Letters from matches (sticks) - A, D, E, F, F, I
Shyness
If you are upset by his quarterly grades
Developing Number 0 counting skills
If your child does not respond to your request
How to help your child become self-reliant
Developing self-control
Trichotillomania in children
Trichotillomania (from Greek trix, trichos—hair + tillo—to pull out + mania—passion, attraction) irresistible (obsessive) desire to pull out the hair on the head or other parts of one's own body. This condition was first described by the French dermatologist F.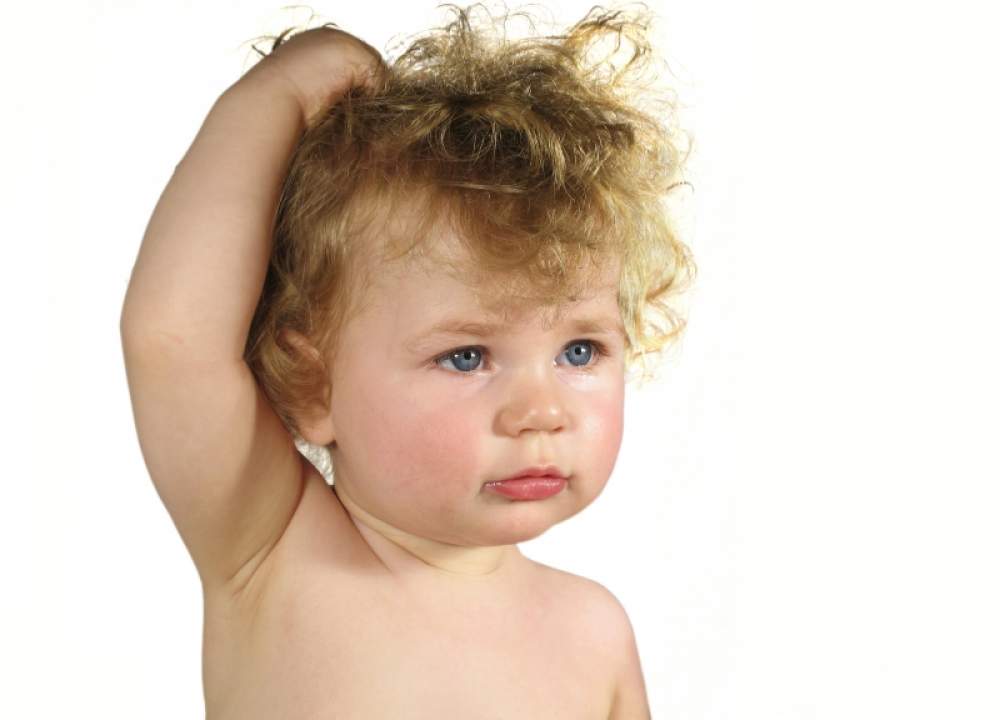 A. Allopo in 1889.
Trichotillomania was originally believed to occur as a protective reaction to any irritation in the head area (itching, pain, etc.). According to modern views, trichotillomania is considered as one of the manifestations of disorders of habits and drives , which also includes pathological cravings for arson (pyromania), theft (kleptomania), gambling, etc.
The specific causes of a particular pathological habit have not been established. Only their external manifestations are well known, and in some cases it is possible to find out the psychological meaning, or motivation, of their occurrence. It has been noted that in some cases, even in the first year of life, such children show an increased interest in their hair: they touch it, twist it around their finger, pull it, and later, at an early age, they begin to pull out the hair in a certain place on the head. The study of the behavioral and characterological characteristics of such children showed that they are very responsible, serious beyond their age, proud and stubborn, strive to be the best and be in the spotlight due to their successes and achievements.
However, luck does not always accompany them, usually due to insufficient perseverance and determination. In connection with the increased conceit, there is a lack of self-confidence and a feeling of inferiority. As a result, dissatisfaction with oneself can lead to various self-torture, such as head banging, hair pulling, etc.
Such a condition was studied in detail by the Russian psychiatrist VI Garbuzov, in whose opinion it is one of the manifestations of obsessive actions . According to some authors (V. V. Kovalev, V. I. Garbuzov), trichotillomania occurs predominantly in females . Boys prevailed in our observations. We observed the first signs of this pathological habit at the age of 3 years, in some cases it was combined with nail biting, finger sucking, and masturbation. Usually, until the age of 5-6 years, children were indifferent to this condition, they could pull out their hair in the presence of strangers, although at the age of 4-5 years they performed these actions mainly in solitude.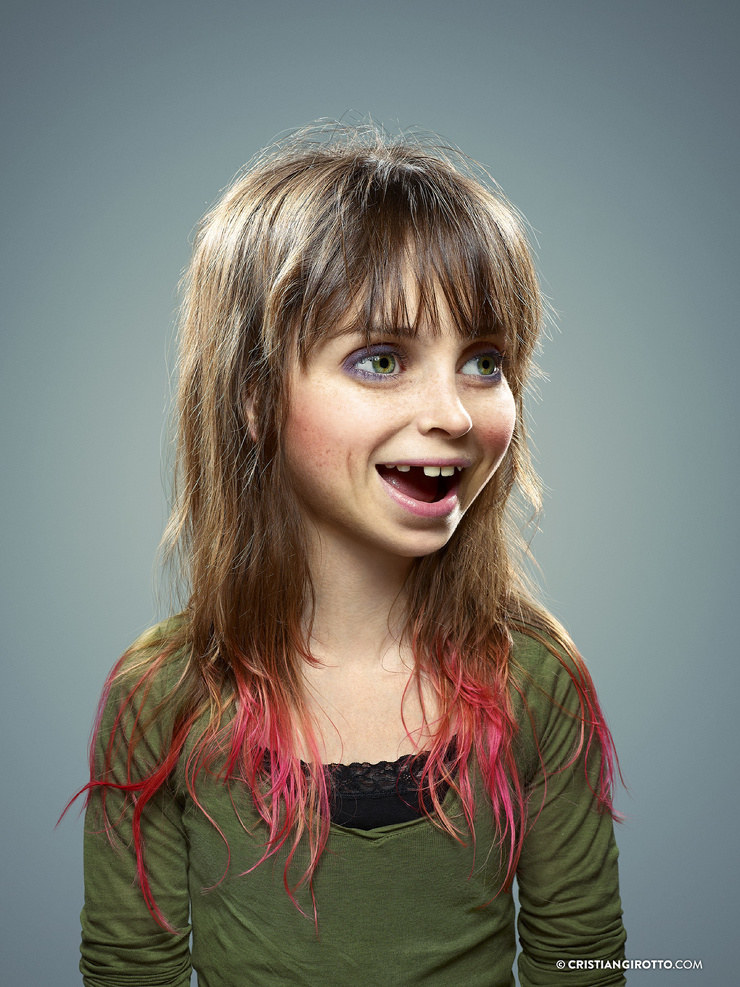 By school age, when there was an interest in their appearance, especially in their hair, the children painfully experienced their defect and tried to get rid of it, but it was very difficult to do it by willpower. There was an irresistible desire to pull out the hair, during which there was a feeling of discomfort and general tension. Such a state, as one of our patients pointed out after getting rid of his pathological habit, could be "endured for a short time, but the hand itself reached for the head." After performing this action, there was a short-term relief, and then everything was repeated again.
During games or interesting activities, the desire to pull out hair was significantly reduced or completely disappeared (according to one of our patients, he "forgot to do it"). In the case of excitement, anxiety, or "when there is nothing to do," the obsessive desire for trichotillomania is very pronounced. School-age children pulled out their hair much less frequently during school hours than at home.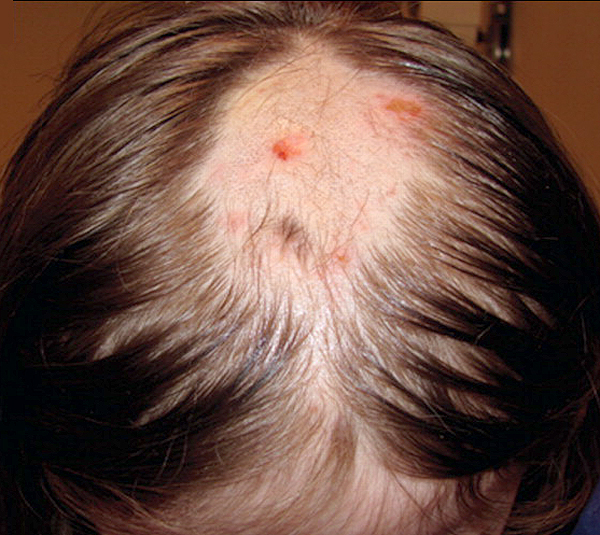 Apparently, this is due to the fact that they tried to hide their defect.
In some cases, trichotillomania has the character of rituals and is performed with the aim that nothing bad happens to him or his relatives. In this regard, an interesting observation is made by V. I. Garbuzov in his book "Nervous Children" (1990).
An 8-year-old girl with lush hair, thick eyelashes and eyebrows began to pull out her hair during the period when her mother was in the hospital and the child lived with her aunt. After talking about her mother's health and worrying about her condition, the girl became very worried about her mother and, so that everything would be fine with her, she began to pull out her hair. As V. I. Garbuzov wrote, she decided to sacrifice her most precious thing, "so that my mother is healthy." Similar states in the form of rituals in the name of something were also encountered in our observations.
Trichotillomania mainly occurs with the wrong type of upbringing - tough, demanding, exceeding the child's capabilities, in the presence of emotional deprivation factors, as well as in families with antisocial behavior.
In such cases, hair pulling is a protest reaction to a situation that is objectionable to the child, and in psychological significance it is somewhat similar to the state in pathocharacterological encopresis.
We have never observed trichotillomania in children of preschool age brought up by the type of overprotection and the idol of the family, although this does not exclude the possibility of this condition in a similar situation.
Hair-pulling is often done in a certain manner and sequence. An example of this is one of our observations.
Mom brought a 4.5-year-old boy to the appointment, who pulled out all the hair on his head, eyebrows and eyelashes. He began to do this about a year ago, not embarrassed by his condition in the presence of his parents and strangers. During the first few months there was almost no hair left on the head, then the pulling out of eyebrows and eyelashes began.

The child is closed, immersed in his thoughts, does not answer questions at all or answers in monosyllables. Mental development is not impaired: he performs simple arithmetic operations, knows many letters and can read syllable by syllable.

During my conversation with my mother, I often made slow movements with my right hand above my head, periodically stopping with an expression of some kind of joy on my face and pulling out a hair that I found. This was done in a certain manner: the hair was captured by the 2nd and 3rd fingers, the thumb was pressed against the index finger, and a sharp movement of the brush was made such as supination. Thus, according to the mother, the hair on the head was pulled out.

During a long conversation with the mother, it was established that the child is brought up in socially unfavorable conditions: the father abuses alcohol and takes little care of the family, the mother works as a cleaner in several places and pays little attention to the child, who is left to himself most of the time, being under the supervision of a living with them an elderly relative.

The mother also noted that since the age of three, the child has been periodically engaged in masturbation, and once a drunken father caught his son doing this. The father severely beat his son and threatened to tear off his genitals if this happens again. No more masturbation was noticed (perhaps, as the mother points out, she does it secretly).
Is there a connection between this condition - onanism and trichotillomania? Apparently there is. Some authors point to a possible connection (or some commonality) between trichotillomania and masochism (masochistic undertones of trichotillomania). Pulling out hair on the head, and even more so eyebrows and eyelashes, is accompanied by pain. It was even assumed that patients with trichotillomania had reduced pain perception (high threshold of pain sensitivity). However, it is not possible to prove this, because the study of pain sensitivity is subjective and it is very difficult to judge the state of pain in preschool children.
It is possible that the child we are observing has undergone a reorientation of the sexual desire, which can be observed in masochists. The latter sometimes try to intensify the pain in order to experience after that the pleasure of the absence of pain. Undoubtedly, all these are assumptions that can neither be proved nor rejected.
Compulsive hair-pulling usually results in alopecia areata - the absence of hair in certain areas of the head. There may be several such sites (" nests "). Much less often there is a total absence of hair on the head and other parts of the body. In rare cases, children swallow pulled hair, which, according to G.K. Ushakov (1973) is one of the elements of obsession. As a result, a ball of hair is formed in the stomach, which can mimic a neoplasm, and even a surgical operation is performed.
Diagnosis of trichotillomania is usually straightforward if the child has an obsessive desire to pull out the hair, resulting in alopecia areata or alopecia areata.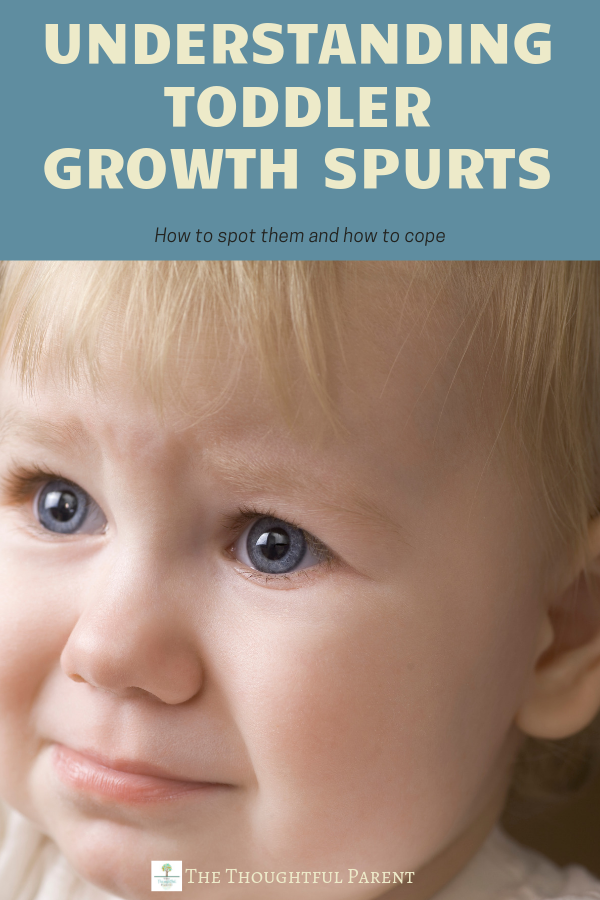 This should not include the sometimes observed hair-pulling in pruritic dermatitis or neurodermatitis of the scalp, as well as hair-pulling in patients with mental illness (eg, schizophrenia) and severe organic brain damage. In doubtful cases M. Hurtle (1990) recommends a so-called occlusion test. It consists in the following: the area of ​​hair loss is made inaccessible to the child. With trichotillomania, 10-15 days later, the hair grows noticeably.
The course of trichotillomania, as well as some other pathological habitual actions, such as onychophagia, can be long and persistent, prone to relapse (resumption) after a temporary improvement. In most cases, it disappears by the age of 13-14 and practically disappears during puberty, even in the absence of special treatment. However, treatment is necessary, since the prolonged existence of this obsessive syndrome can lead to the emergence of pronounced pathological personality traits.
Treatment .