Daily journal prompts 2021
92 Journal Prompts That Will Inspire Writing (2022)
Looking for journal prompts?
There are days where we struggle to find things to write about. That's where journaling prompts come into play.
Here are the best inspirational journal writing prompts for 2022 on self discovery, self awareness, spiritual growth, self-reflection, and new year, that will inspire you daily to learn more about yourself.
*This page may contain affiliate links, which means if you purchase through the link provided, we may receive a small commission at no extra cost to you. Read our full disclosure*
---
How To Journal Effectively?
Journaling means writing thoughts without being critical of them. In other words, it is a method that allows our thoughts to serve, not lead.
While journaling, remember:
Don't be hard on yourself if you miss a day or two. Just pick it back up when you can.
Try to write down everything in a detailed form.
All you need is a pen and a notebook that you can take anywhere.
Do not edit a word. Don't judge what you write. Just let the words flow.
---
What Are The Benefits Of Journaling?
It is not out of the question that most of us live our lives in an autopilot mode.
Our mind wanders here and there most of the time. In other words, we decide what to eat or what to watch, without much thought.
This is where journaling is needed. It helps in:
Finding our abilities, shortcomings, and authentic selves.
Making us learn more about ourself
Unlocking our inner complexities
Bringing more meaning to our routines
Making better decisions in our life
Making us aware of the things to be thankful for
Performance management
---
Journal Prompts For Self-Discovery
1. Write about things you need to forgive yourself for.
2. Write a letter of forgiveness to someone.
3. If you had five other lives to lead, what would you do in each of them?
4. What would you do if you could travel into the past?
5.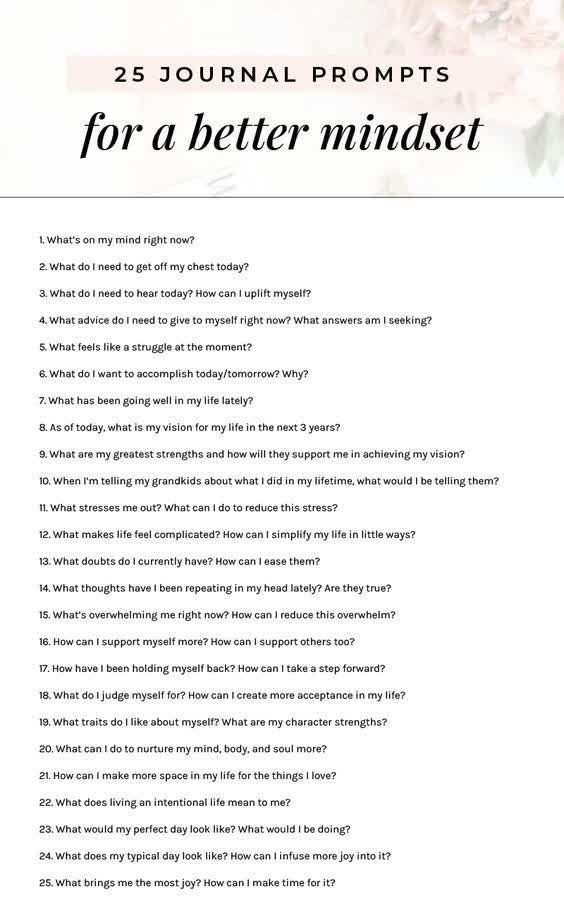 If you could change one thing about the world, what would it be?
6. Write about the things that have changed your life.
7. What is the most valuable thing you have learned from this life?
8. Write down reasons you have faith in yourself.
9. What does your happiest version look like to you?
10. What do you do when people are negative and don't support you?
11. Write a letter to your anxious thoughts.
12. How do you know when to let go?
Essay Writing on the art and era of...
Please enable JavaScript
---
Journal Writing Prompts For Goal Setting
38. Your favorite quote that reminds you of your goals and dreams.
39. Where do you see yourself in 5 years?
40. What do you aspire to be?
41. What does success mean to you?
42. What is holding you back from living your dream life and accomplishing a goal?
Write yourself some permission slips for things you always wanted to do. ( As mentioned in Elizabeth Gilbert's Big Magic )
43.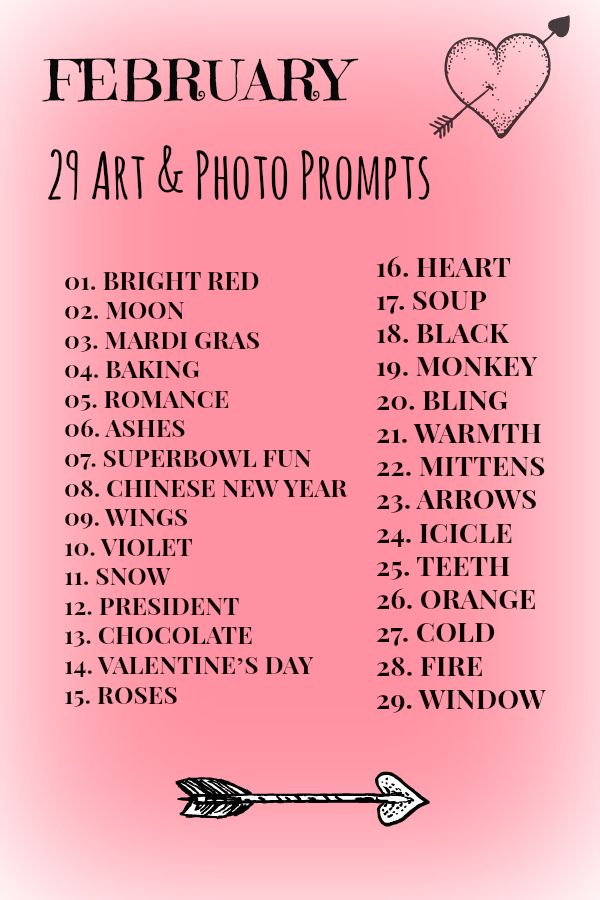 What are your top 3 goals for the month?
---
Journal Prompts On Creativity
44. Who has inspired creativity in you?
45. What were you inspired to create as a child?
46. What are your creative strengths?
47. How has creativity helped you?
48. How does it feel to create something of your own?
49. List ten things you enjoy doing? When was the last time you let yourself do these things?
50. Write a letter to your inner critic.
51. What advice would you give to someone who want to lead a creative life?
52. If you could create something for the rest of your life, what would that be?
53. What was the feeling when you first discovered art?
54. What are you trying to say with your art?
55. Is art your life or part of your life?
56. When do you feel the most accomplished as an artist?
57. Write an encouraging letter to your inner artist?
---
Journal Prompts On Mindfulness
58. What's going on inside you at this moment?
59.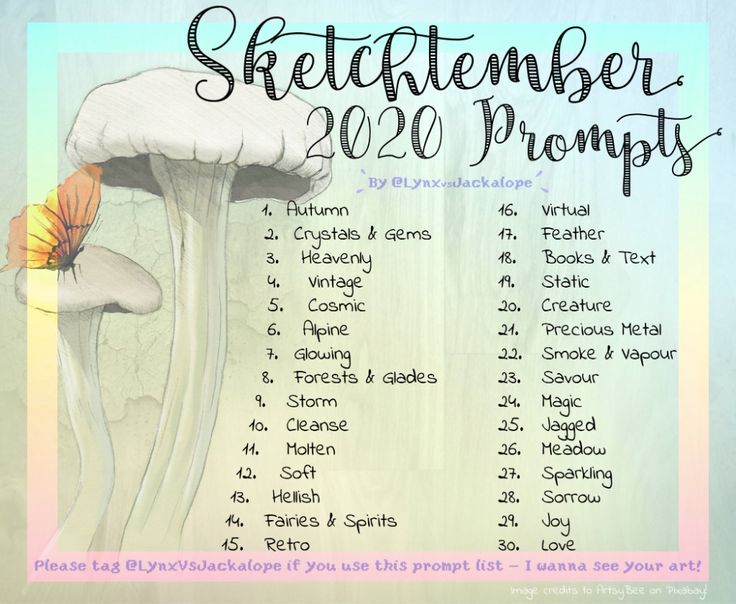 On a scale of 1-10, how peaceful are you today?
60. How do you stay present in everyday life?
61. How do you feel at the moment?
62. How is your heart today?
---
Growth Mindset Journal Prompts
63. What kind of person do you want to be?
64. What are the things that keep you going?
65. How do you find opportunities for growth in the midst of your present struggles?
66. What are the things that you have given up on your road to becoming your best self?
67. Old you vs. new you.
68. What would your younger self be proud of you for today?
69. Write about your can s , should s, and will s.
70. Write about your can't s, shouldn't s, and wouldn't s
---
Chronic Illness Journal Prompts
27. Write a letter to your chronic pain.
28. Describe your illness.
29. Lessons you learned from your illness.
30. Which things have changed in your life after becoming ill? How do you manage to deal with these changes?
31.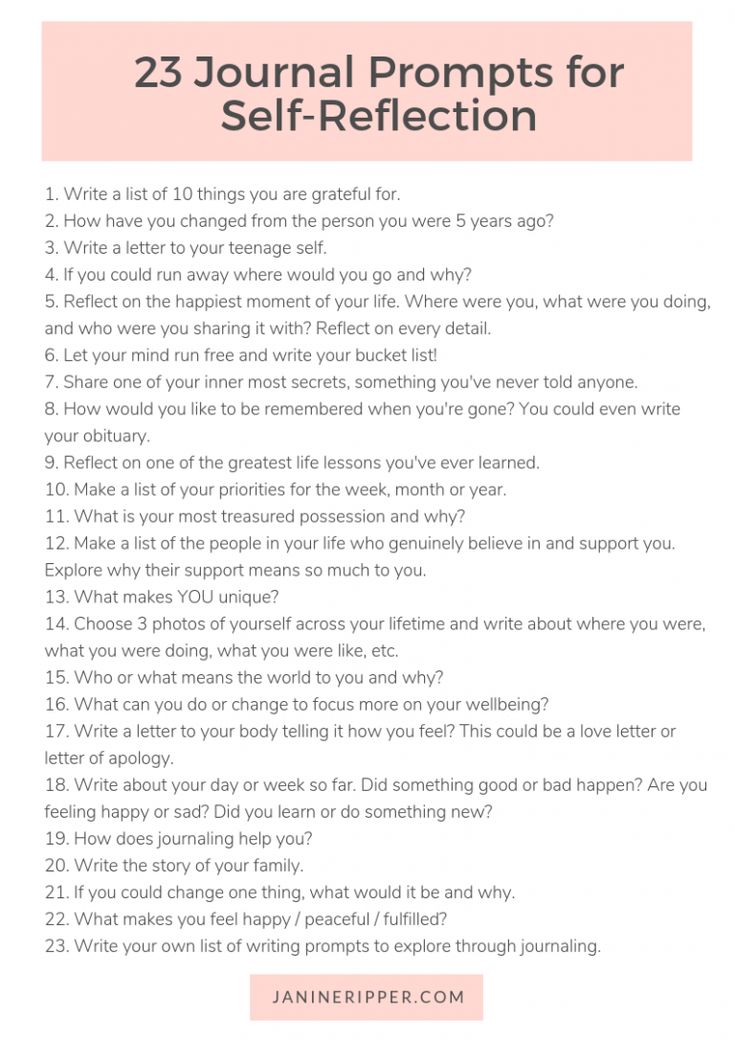 What was your diagnosis journey like?
32. What did your illness teach you about adaptability?
33. How did the world around you change after you became ill?
34. How do you maintain a balance in mind and body?
35. How do you let go of the thought 'why me'?
36. Do you still feel compassion for others?
37. How do you cope with loneliness and bad days?
---
Gratitude Journal Prompts
13. What keeps you grounded?
14. What freedoms are you most grateful for?
15. Describe your happiest memory.
16. How is your life more positive today than it was a year ago?
17. What makes you happy to be alive?
18. List the treasures around you in your life.
19. What's an accomplishment you're proud of?
20. What's one of your personality traits that you're grateful for?
21. What do you love most about life?
22. Write about a moment in your life that was pure joy and light.
23. What do you love about yourself?
24. What makes you unique?
25.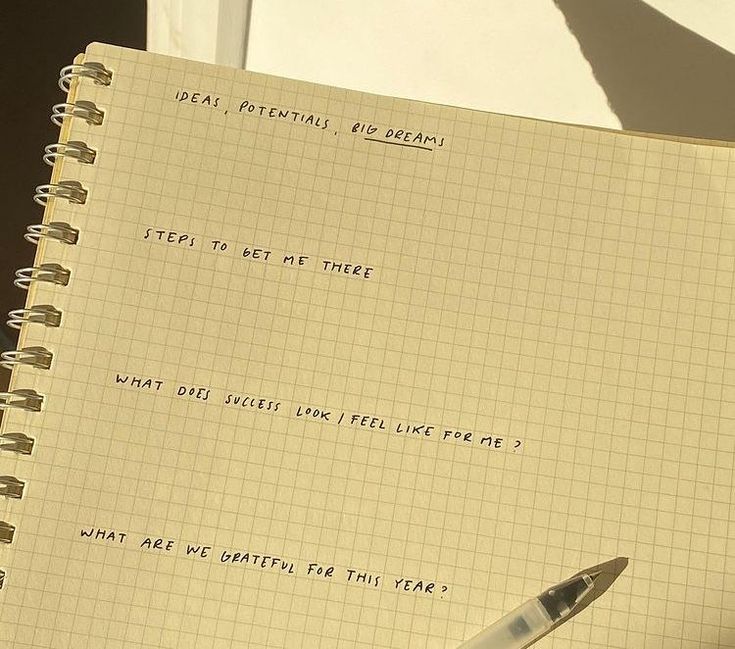 Write a thank you letter to yourself.
26. How do you show love to yourself on a daily basis?
---
Journal Prompts For Spiritual Awakening
71. What is the biggest miracle of your life?
72. Are you in the right path? If not, why not?
73. Are you a truth seeker?
74. What kind of world you want to live in?
75. What does it mean to be free and fulfilled?
76. Are you satisfied and content with your life?
77. Why do most of us try to escape from the present moment?
78. What do you think about enlightenment.
79. What is the key to the inner peace?
80. Write a letter to your subconscious mind.
81. What do you think your spiritual gifts are?
---
New Year 2022 Journaling Prompts
82. Word of the year is.
83. One thing you learned last year.
84. One habit that you gave up last year.
85. Quote that inspired you last year.
86. A letter to the past year.
87. Your photo album of last year looked like.

88. In what three ways have you made last year memorable?
89. What did you do for yourself last year?
90. What were you most thankful for last year?
91. Did you attained all the goals of last year? What are your goals for this year?
92. Are you the same person you were at the beginning of last year?
---
More Inspirational Quotes:
84 Positive Affirmations For A Growth Mindset
27 Writing Quotes That Will Inspire Your Journaling
35 Knowledge Quotes On Learning And Wisdom
---
What are your favorite journaling topics and questions?
64 Journaling Prompts for Self-Discovery
Your journal creates an opportunity to reconnect with yourself and explore difficult emotions.
Many people keep a journal in their teenage years, either by choice or due to a school assignment. Perhaps it's been years since you've considered putting pen to paper and expressing your thoughts and dreams. But journaling can have benefits for anyone at any stage of life.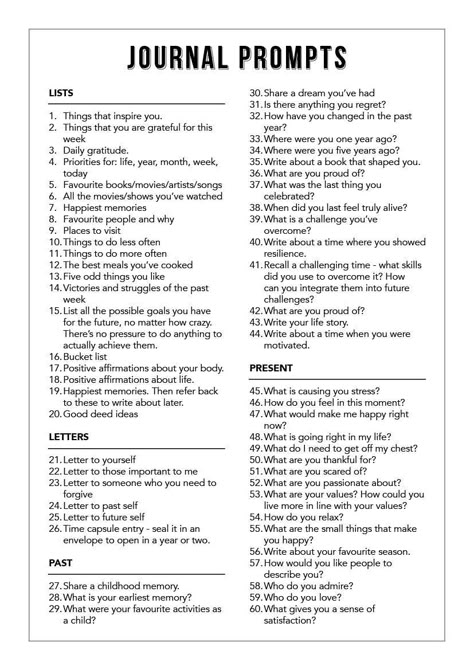 For centuries, people around the world have turned to journals as trusted friends.
Reflecting on daily experiences, relationships, and personal values can help you get in better touch with your thoughts and feelings. It can lead to greater peace of mind.
"I can shake off everything if I write; my sorrows disappear, my courage is reborn," wrote Anne Frank, who kept a now-famous account of her daily life and dreams for the future while in hiding during the Holocaust.
A journal also offers a safe space to express difficult emotions, making it easier to work through distressing thoughts that you might struggle to share out loud.
Are you interested in giving journaling a try? Do you feel a bit stuck when it comes to getting started? Try the 64 prompts below to kick-start your creativity and write your way toward well-being.
You can certainly learn more about yourself by reviewing what you do each day, but journaling often goes beyond keeping a log of daily events.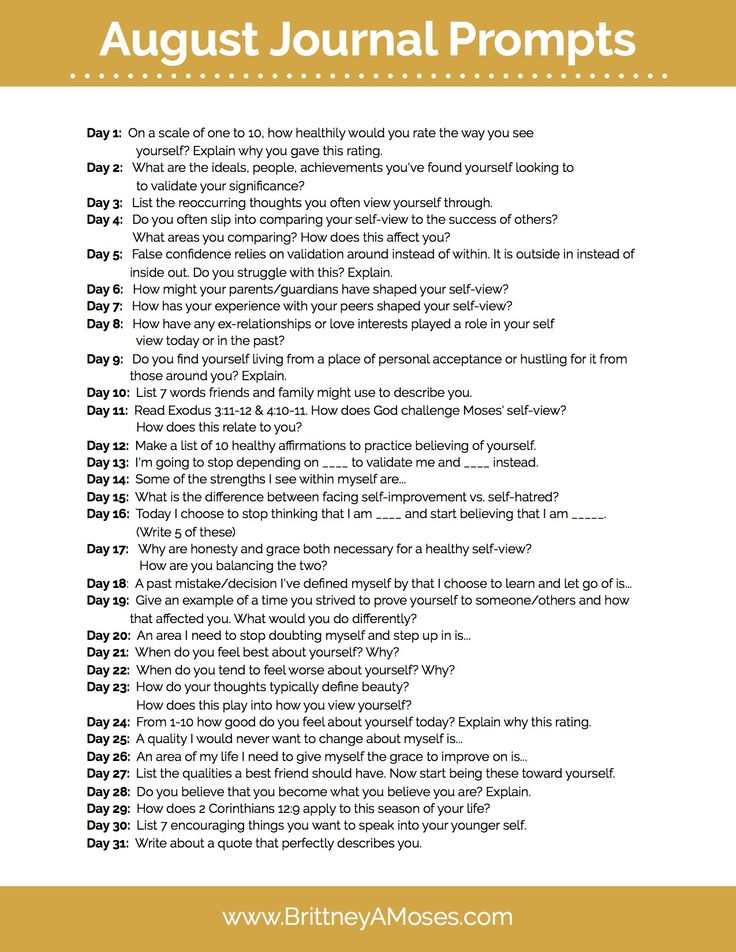 Journal prompts offer specific themes and topics to reflect on, which can be helpful when you:
want to make writing a habit but never know what to write about
have a lot of conflicting thoughts to sort through
feel as if you could write all day and want help narrowing your focus
Some prompts can even help you collect your thoughts on a recent conflict with a friend or partner. For example, writing about specific relationship challenges can help you get more clarity on your emotional needs and how to make sure they're met.
Journaling generally proves most helpful when you do it regularly, though you don't necessarily need to write every single day. If you're short on time, you might aim for 3 days each week and pick one prompt to write about each day.
Evidence-backed benefits of journaling
In a small 2020 study, mothers of children with emotional or behavioral concerns wrote in a journal three times a week for 6 weeks.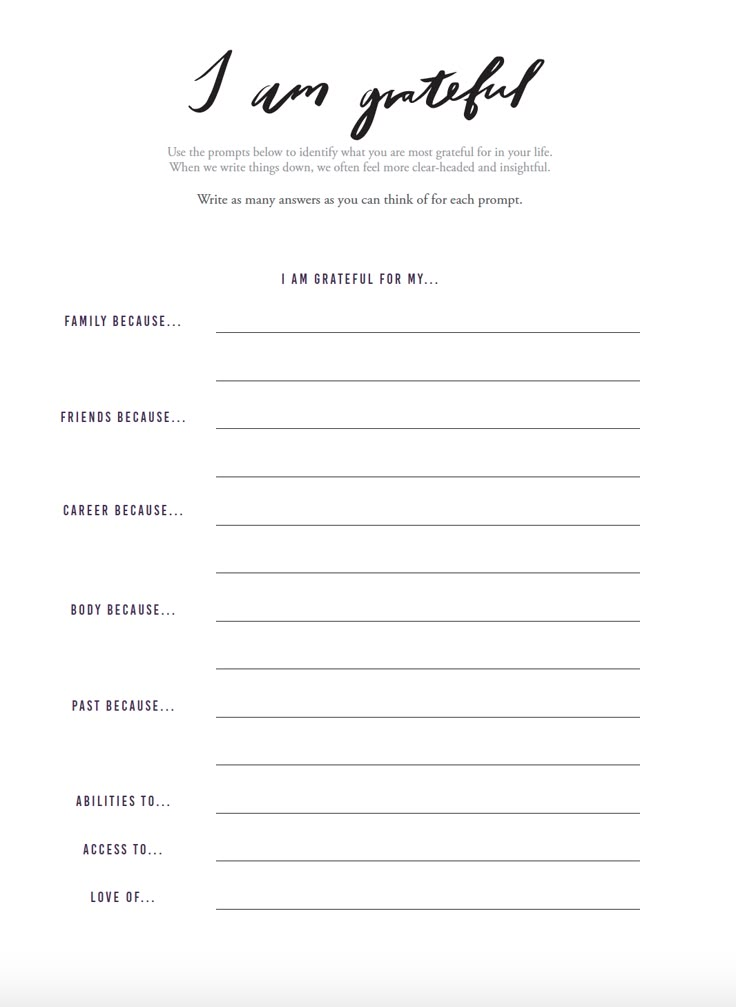 The results suggest that keeping a journal led to more optimism and gratitude, both of which can boost well-being.
A 2018 study suggests that writing about positive experiences for just 15 minutes a day three times a week may help ease feelings of anxiety and stress and boost resilience.
Research from 2002 suggests that when your writing focuses on exploring and making sense of what happened, writing about a traumatic or stressful experience can help you heal and recover. Although expressing your emotions also has value, writing only about distressing emotions may not offer the same benefits.
We've organized these prompts into categories that focus on relationships, emotions, how you feel about work, and more.
Love and relationships
Having strong, supportive relationships can help improve overall well-being, protect against mental health concerns like depression, and boost resilience, which refers to your ability to weather life's many challenges.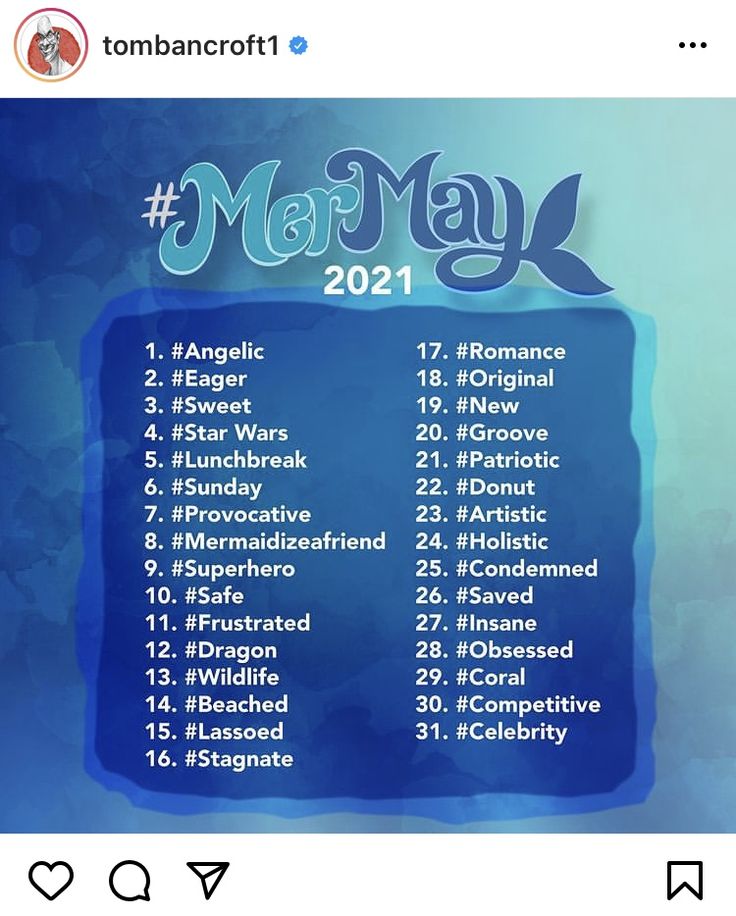 Writing about relationships with loved ones provides the opportunity to:
explore the ways these bonds strengthen you
express your gratitude for loved ones
recognize when relationships no longer serve you
explore what you want out of future relationships
Consider giving these prompts a try:
Who do you trust most? Why?
What are your strengths in relationships (kindness, empathy, etc.)?
How do you draw strength from loved ones?
What do you value most in relationships (trust, respect, sense of humor, etc.)?
What three important things have you learned from previous relationships?
What five traits do you value most in potential partners?
How do you show compassion to others? How can you extend that same compassion to yourself?
What are three things working well in your current relationship? What are three things that could be better?
What boundaries could you set in your relationships to safeguard your own well-being?
What do you most want your children (or future children) to learn from you?
How can you better support and appreciate your loved ones?
What does love mean to you? How do you recognize it in a relationship?
List three things you'd like to tell a friend, family member, or partner.
Work and career
If you work full-time, you spend the majority of your waking hours on the job. That makes your career a pretty significant part of your life.
Having a fulfilling job can promote a sense of purpose and satisfaction with life. On the other hand, having a job that demands too much of you or fails to utilize your unique talents can wear you down and lead to burnout.
Taking some time to explore your current career can help highlight what you enjoy about your job and when it might be time to pursue a change.
Here are some prompts to consider:
How do you use your personal strengths and abilities at work?
How do your co-workers and supervisors recognize your strengths?
How does work fulfill you? Does it leave you wanting more?
What part of your workday do you most enjoy?
What about your work feels real, necessary, or important to you?
Do you see yourself in the same job in 10 years?
What are your career ambitions?
What three things can help you begin working to accomplish those goals?
What can you do to improve your work performance?
What does your work teach you? Does it offer continued opportunities for learning and growth?
Does your work drain or overwhelm you? Why? Is this something you can change?
Self-reflection
Exploring your values, opinions, and personality traits in writing can teach you more about who you are as a person.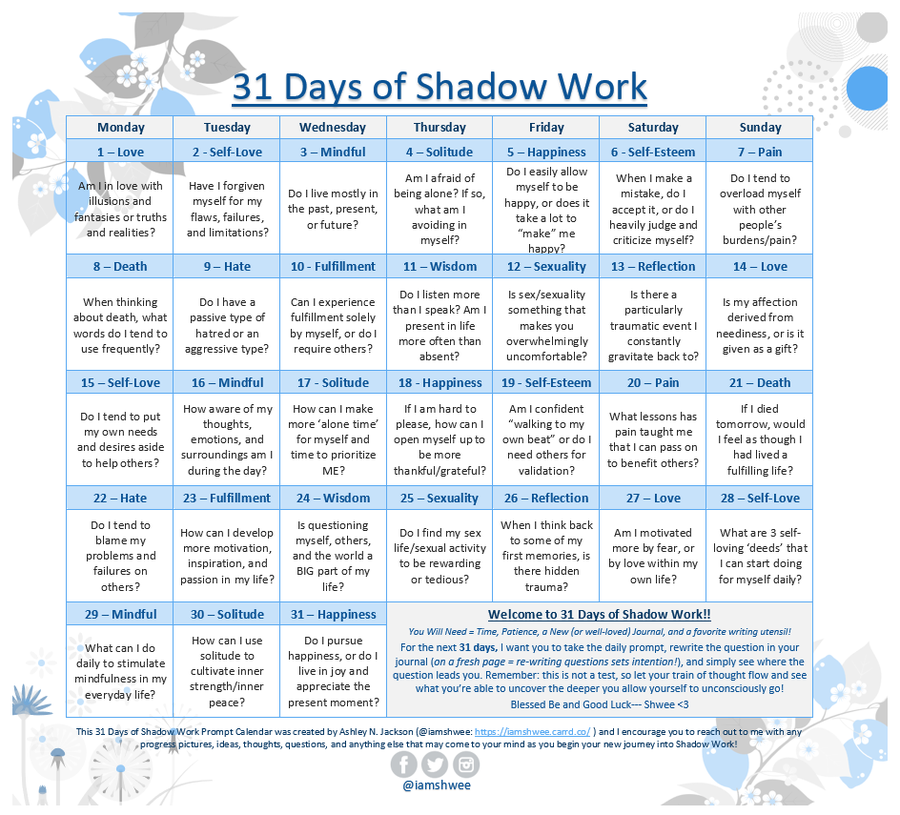 This in-depth reflection can strengthen not just the relationship you have with yourself, but also the connections you build with others.
Some ideas to explore include:
What values do you consider most important in life (honesty, justice, altruism, loyalty, etc.)? How do your actions align with those values?
What three changes can you make to live according to your personal values?
Describe yourself using the first 10 words that come to mind. Then, list 10 words that you'd like to use to describe yourself. List a few ways to transform those descriptions into reality.
What do you appreciate most about your personality? What aspects do you find harder to accept?
Explore an opinion or two that you held in the past but have since questioned or changed. What led you to change that opinion?
List three personal beliefs that you're willing to reconsider or further explore.
Finish this sentence: "My life would be incomplete without …"
Describe one or two significant life events that helped shape you into who you are today.
When do you trust yourself most? When do you find it harder to have faith in your instincts?
What three things would you most like others (loved ones, potential friends and partners, professional acquaintances, etc.) to know about you?
Uncomfortable emotions
Journaling can help you express and begin to navigate difficult and painful emotions. That's part of what makes it such a valuable exercise.
Burying unwanted emotions and thoughts can seem helpful at first. Pushing those feelings away means you avoid the pain and discomfort they cause, right?
Not always. In reality, avoiding emotional distress can intensify it. That pain lies dormant below the surface of your everyday thoughts until you can't keep it back any longer. When it finally comes bubbling up, it may feel more overwhelming than it did originally.
These prompts can help you explore and process challenging emotions productively:
What difficult thoughts or emotions come up most frequently for you?
Which emotions do you find hardest to accept (guilt, anger, disappointment, etc. )? How do you handle these emotions?
Describe a choice you regret. What did you learn from it?
What parts of daily life cause stress, frustration, or sadness? What can you do to change those experiences?
What are three things that can instantly disrupt a good mood and bring you down? What strategies do you use to counter these effects?
What are three self-defeating thoughts that show up in your self-talk? How can you reframe them to encourage yourself instead?
What go-to coping strategies help you get through moments of emotional or physical pain?
Who do you trust with your most painful and upsetting feelings? How can you connect with them when feeling low?
What do you fear most? Have your fears changed throughout life?
Note: If writing about painful emotions makes you feel even worse, there's no need to push yourself. It may help to establish a regular journaling habit before you turn to more challenging topics.
Living your best life
Writing about the little things that add meaning to daily life makes it easier to notice just how much they boost your mood and overall well-being.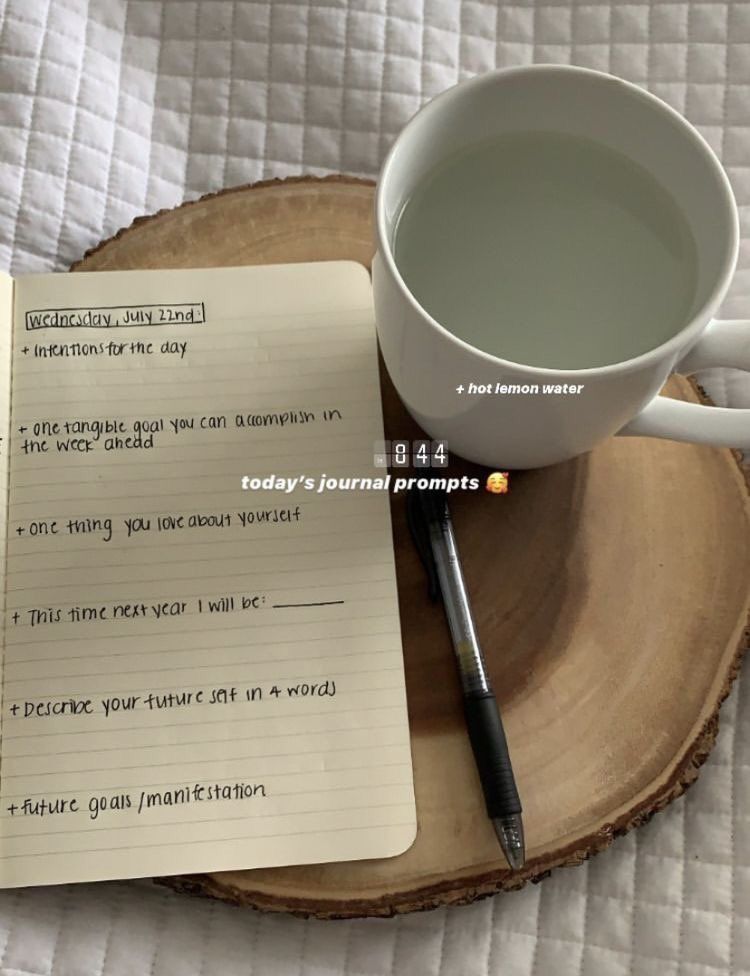 Recognizing what you enjoy most about life reminds you to keep making time for those things. It can also promote feelings of gratitude and contentment, as exploring what you love about life can help you realize that you may already have much of what you desire.
Here are some prompts to try:
Describe your favorite thing to do when feeling low.
What three ordinary things bring you the most joy?
List three strategies that help you stay present in your daily routines. Then, list three strategies to help boost mindfulness in your life.
How do you prioritize self-care?
Describe two or three things you do to relax.
What aspects of your life are you most grateful for?
How do you show yourself kindness and compassion each day?
Write a short love letter to some object or place that makes you happy.
What place makes you feel most peaceful? Describe that place using all five senses.
List 10 things that inspire or motivate you.
What are your favorite hobbies? Why?
Personal growth and life goals
Getting in touch with who you are now doesn't just help you recognize key strengths and values. It can also help unlock a deeper understanding of who you want to become and what you want from life.
As long as you live, you can continue to pursue change and growth.
Try these prompts to explore your dreams and outline potential paths toward change:
What parts of life surprised you most? What turned out the way you expected it would?
What three things would you share with your teenage self? What three questions would you want to ask an older version of yourself?
List three important goals. How do they match up to your goals from 5 years ago?
Do your goals truly reflect your desires? Or do they reflect what someone else (a parent, partner, friend, etc.) wants for you?
What helps you stay focused and motivated when you feel discouraged?
What do you look forward to most in the future?
Identify one area where you'd like to improve. Then, list three specific actions you can take to create that change.
How do you make time for yourself each day?
What do you most want to accomplish in life?
List three obstacles lying in the way of your contentment or happiness. Then, list two potential solutions to begin overcoming each obstacle.
If you've never kept a journal before, writing on a regular basis might feel a bit challenging. Even with prompts to help prime your thoughts, you might find it tough to get started.
The best way to start is to pick up your pen and start scribbling away. Your journal is just for you, so there's no need to worry about your handwriting, grammar, or spelling. The important part of journaling is getting your thoughts onto the page.
Some people find that it helps to start with a "stream of consciousness" approach. This means writing down whatever comes to mind on a topic, exactly as it pops into your thoughts, without stopping to worry about punctuation or complete sentences.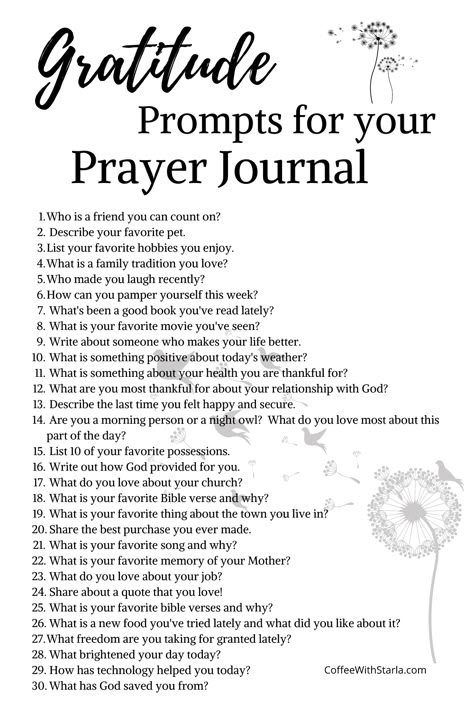 A few more tips to help you find your flow include:
Find a quiet place to write. Outside noise and other distractions can disrupt your thoughts, especially if you're new to journaling. If you can't find a quiet space, try listening to instrumental music (anything without vocals) as you write.
Don't worry about getting it "right." When it comes to journaling, you can't really go wrong. If your writing helps you process emotions and learn more about yourself, that's what matters.
Write regularly. You might set aside 15 or 20 minutes to write several days a week. It's OK if you can't find time to write every day. Writing at a specific time each day, such as after dinner or just before bed, can help the habit stick.
Journaling can help ease stress and uncertainty and teach you more about yourself and what you want from life.
That said, writing may not always feel fun or easy. It's normal to experience a little discomfort when writing about painful emotions and frustrating experiences.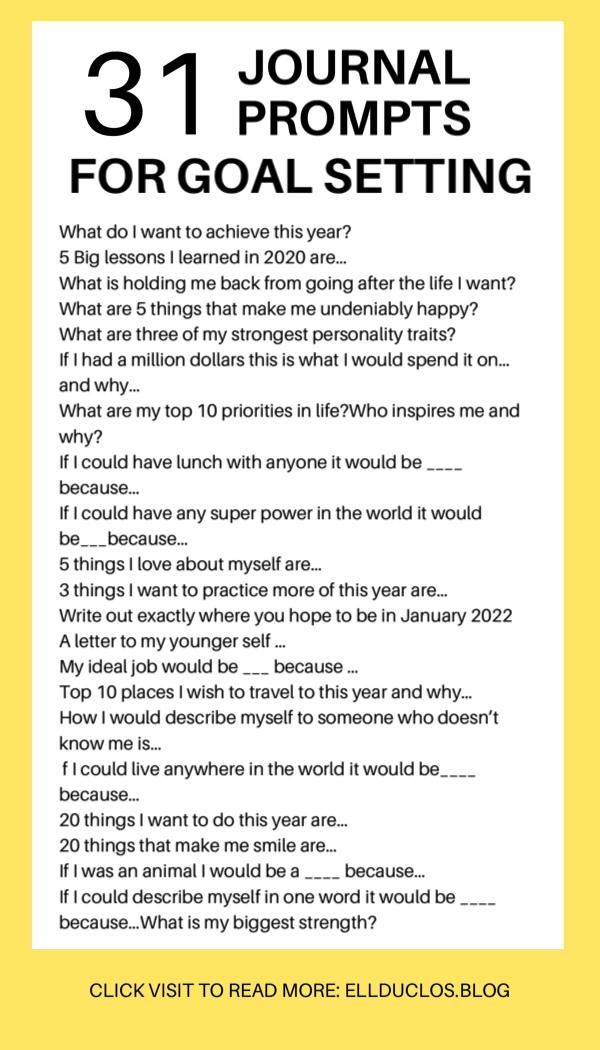 But venting this distress can often lead to healing and growth.
When your writing continues to bring up distressing feelings or memories, a therapist can offer guidance with exploring these emotions and experiences in more depth.
WOW Answers - Today's Crossword of the Day
Hello, Daily Crossword Answerers for the popular word puzzle Words of Wonders! On this page you will find all the most correct answers for the August 2022 WOW puzzle of the day. All words for the WOW crossword for today you can learn and find in a matter of seconds in our list with answers to daily crosswords for August.
You no longer need to search websites or watch videos with the answers to the daily WOW crossword, all clues for August are now here! In addition, you can now find out the answers to the puzzle of the day for today, tomorrow and, who needs it, see clues for yesterday's crossword puzzle. See all answers for today in August 2022 for the WOW game in Russian. nine0003
Doesn't fit? Does your version of the game have completely different letters? Use the quick spell search to make words for any task in the WOW game.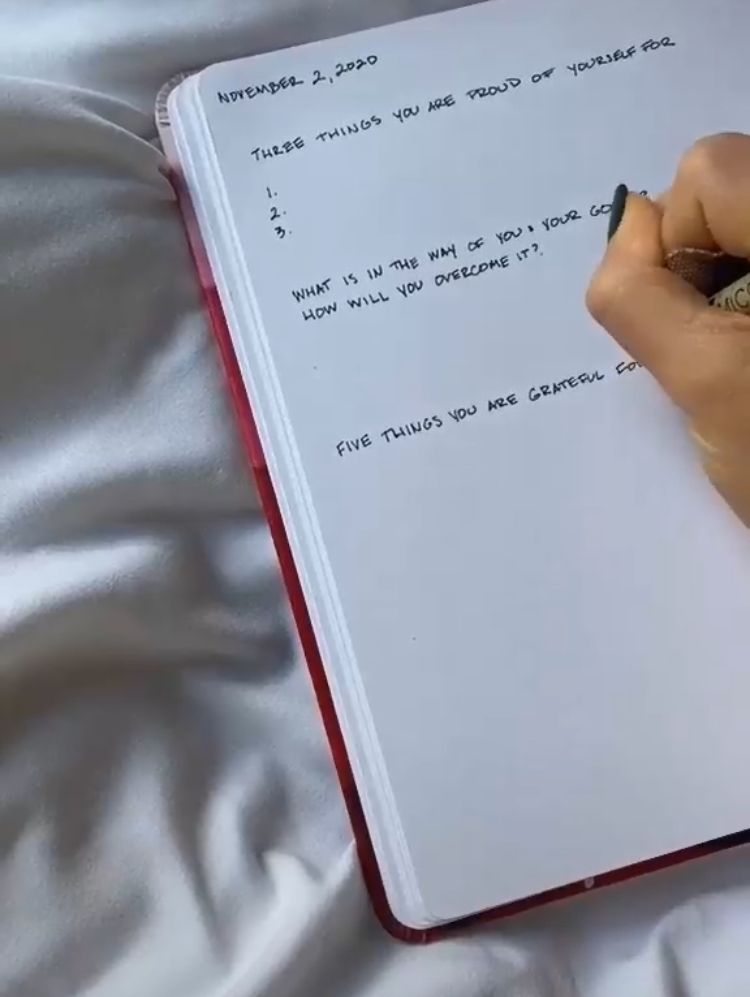 01.08.2022
Business, dossier, spruce, forest, moose, donkey, axis, saddle, village, village, village, trail, salt
Bonuses: dol, dosel, LII
02.08.2022
Cossack , COCOA, CASK, GOAT, COK, COX, KOSA, OSA, SKAZ, SKAZKA, JUICE
Bonuses: ZAO, ZASKOK, KOKA, SAK, SKAK, SKOK
08/03/2022
ACT, ATOM, COM, KOMA, CAT, MAC, MATCH, ILO, LOBE, LOCKPICK, WEAVER, CURRENT, TOM, POINT
, URINE, MYT, MYTO, OKAT, SO, TACO, THERE, POKE, POKE, CHAO, CHAT, THAT RELAY, TURP
Bonuses: VAR, LEER, LEPR, PAL, PVA, PLAV, PLEURA, PLAYER, RIGHT, RIGHT, REAL
05.08.2022
STEP, SOUP, ESSENCE, SHADOW, MOUTH, ROCK
Bonuses: NO, NO, CHICKPETS, SONG, PEST, PESTUN, PEUN, PTU, SET, SING, STEN, STEP
06.08.2022
, MOR, MRAK, MARBLE, LOBSTER, CANCER, ROCK, ROM
Bonuses: CAR, MACRO, RAO
08/07/2022
CENTURY, VERDICT, VIEW, HARM, CEDAR, KIT, CREDIT, ROAR, TWEED , TIR, DASH, TREK
Bonuses: LEAD, EYELIDS, WIND, TWO, CHILDREN, KIDS, DREK, ERIK, ITD, KBT, Kyiv, THREE, TRK
08/08/2022
NOS, POLL, PON, MILLET, SNOP, SNOSS, SON, SOR, SPONSOR, DISPUTE, DEMAND
Bonuses: IT, UN, OPOR, PONOS, PRO, PROMOS, POSOS
09.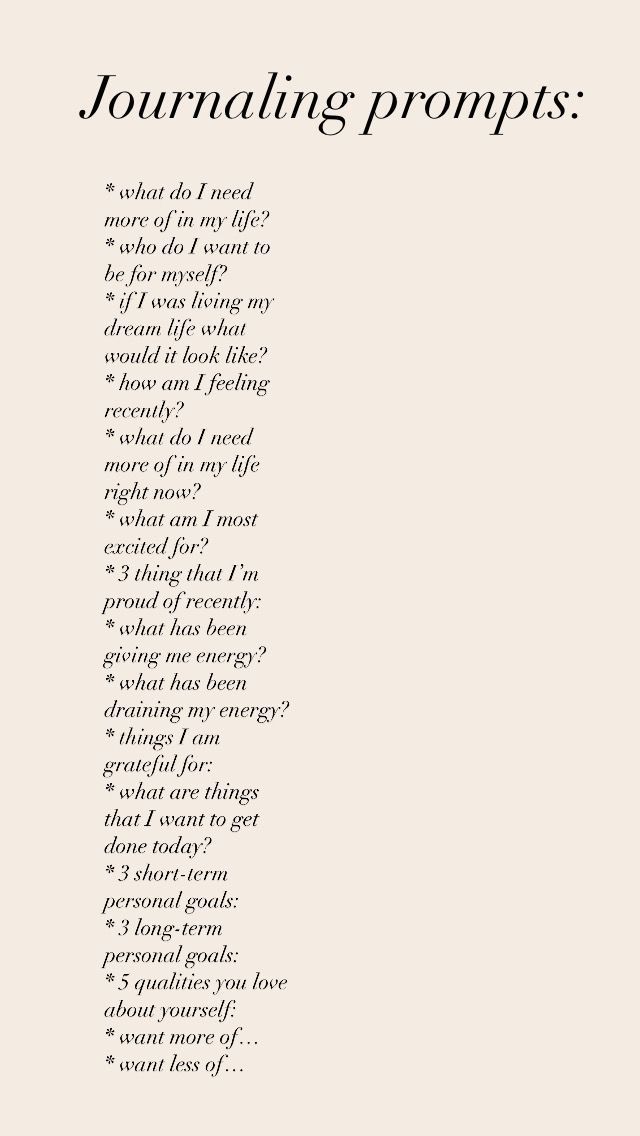 08.2022
AKR,90 CARP, CRAP, STEAM, PARK, PAS, DOG, PRESS, PRESS, RAK, RIVER, TURP, SAKE, SULFUR, SERP , PARSEK, PASS, PEK, RAPS, TURNIP, SAK, SAX, SAP, SAPER, SCRAPE, SCREEP, SCREPA, SPA, SPAS
10.08.2022 FIELD, POMELO, GRINDING, AMBASSADOR, VILLAGE, SOLO, SOM, NOZZLE
Bonuses: MOL, PUG, MOSOL, POLO, POLOM, AFTER, BLINDLY, BROKEN, BOLDLY
08/11/2022 , OKNO, OKO
Bonuses: KAK, KAL, KKAL, COCA, COLA, KOLKA, KOLKO, KOLO, KOLOK, COLON, KONKA, UFO, JSC, OKOLOKA, SHE, IT, UN
12.08.2022
KLOK , KOK, COCONUT, COKE, KOL, KOLOS, OKO, SHARD, JUICE, FALCON, SOLO
Bonuses: KOLKO, KOLO, KOLOK, KOLOSOK, KOSO, KOSOK, GLOSS, ABOUT, OKOLOK, LLC, SKOK, SKOL, SKOLOK, FALCON
08/13/2022
AKR, KOM, KOMA, KOMAR, BARK, KORM, KORM, TANK, POPPY, LOBE, MRAK, LOBSTER, CANCER, ROCK, ROM
Bonuses: CAR, KORMAC, MACRO, MOC , URINE, RAO, CRAB, CHAKRA, CHAO
08/14/2022
ION, ISK, MOVIE, WEDGE, CLONE, KOLE, KON, LIK, NOSE, ONYX, SILICONE, SLOPE, ELEPHANT, JUICE, SLEEP
Bonuses : X, OR, INCI, INK, ISCONI, KILO, SOUR, KOLI, LINK, LINKOS, FOX, PANTS, GLOSS, NII, NICK, UFO, NOLIK, NOSE, STRETCHER, SOCKS, THEY, DONKEY, SILO, SILOK, SILON , SKOL, ELEPHANT 9VOYAGE , SVAYA, SOVKA, JAVA
08/16/2022
COURT, CAT, MOLE, LAKE, EYE, EDGE, CUT, OTROK, ROCK, RUMBLING, MOUTH, CURRENT, TREK
Bonuses: ZERO, OZERKO, KREOZOT , CUT, OTROEK, REZKO, TOR, SEC
08/17/2022
0011 Bonuses: WEST, VOYT, HERE, ALL, WTO, TWO, TWO, DOSEV, YOT, OVD, Plumb, LIGHT, OWN, OWN, GRAY, SEI, SET, HUNDRED, YOUR, TOV, TODES
18.
08. 2022
AKR, ARAH, ARKA, GIFT, DRAKA, FOOD, KADKA, KADR, KARA, KARKADE, CEDAR, RAK, RIVER
Bonuses: ARAK, DEKA, DREK, KAK, KAR, KARE, RAD, RADA, RAKA
08/19/2022
DOCK, DOKA, BOARD, CODE, SPIDER, ODA, OSA, SIEGE, PAS, LANDING, GARDEN, SODA, JUICE, SPAD
Bonuses: APK, DAO, DPS, DSP, KAP, CAPA, KODA, KOP, OPAK, WARNING, DRAINAGE, OSPA, PAK, PASOK, UNDER, LODGING, POKA, CAGE, SAK, SAP, SAPKA, SCOP, SCOPE, SOPKA, SPA
08/20/2022
ACT, CANON, KANT, CANYON, KON, HORSE, CAT, NOTE, OKTAN, TANK, FABRIC, CURRENT, TON, TON
Bonuses: KANTON, KAT, NATO, NONA, NOTKA , ONA, TAK, TAKO, TAN
08/21/2022
WEIGHT, VETO, OVES, REDUCTION, LIGHT, SEV, ADVICE, SAUTE, POLE, CHEF, CHEF, SEAM
Bonuses: WEST, HERE, ALL, WTO
22.08.2022
BAN, BAR, FANS, VIENNA, VENUS, VERA, WILLOW, VERBENA, NERV, NRAV, SLAB, REV
Bonuses: BRA, VAR, WEB, EARLIER
08/23/2022
Ruff, METER, METRO, SEA, SEA, ILO, RETRO, ROM, MOUTH, TOM, FLOOR LAMP, STORM
BonusTERs MORT, MOR THOR, TREMOR, SHROTH
08/24/2022
GARNISH, MOUNTAIN, BURNER, YGO, GAME, ION, FOOT, HOLE, ORGAN, RANK, RING, HORN
Bonuses: AIR, ARGO, ARGO, GAI, GAI GRAN, IRAN, IRGA, NOGAI, SHE, THEY, RANO, RAO, RIGA, ROGA
25.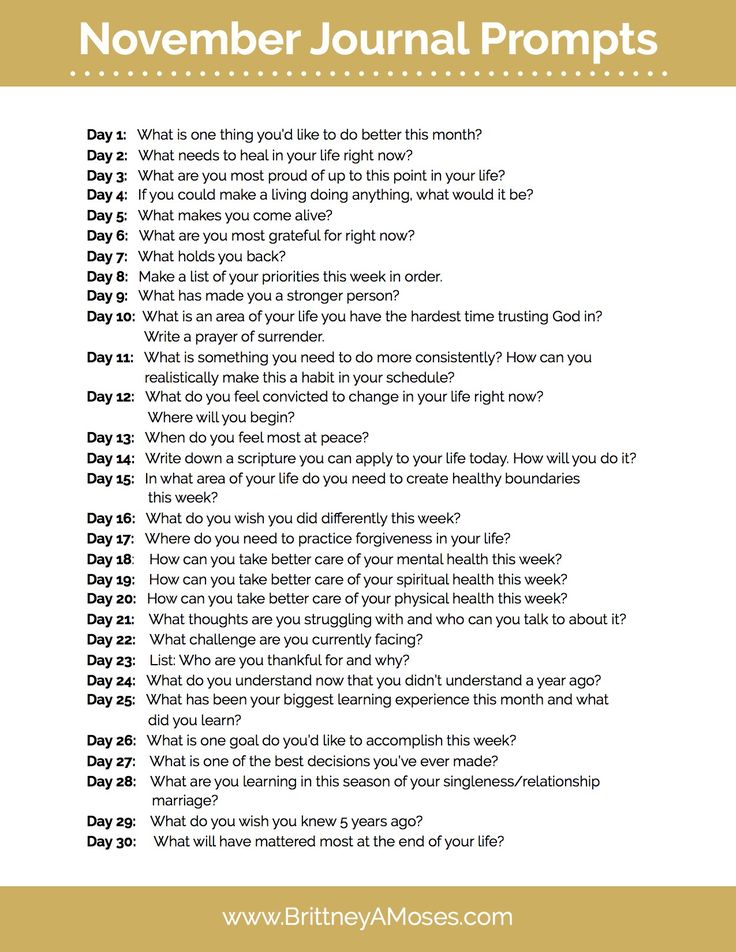 08.2022
DISK, DISCOURSE, X, ISK, KUDRI, KURD, COURSE, RIS, RISK, SIDR, COURT, SUK nine0011 Bonuses: KRU, CHICKEN, KUS, RISS, SICURS, SIR
08/26/2022
KOL, KOLOS, RING, GLOSS, ELK, EYE, AXIS, JUICE, FALCON, SOLO, SALT, SOCL Bonuses: KOLO, KOL, KOSO, SKOL, SKOL, TsOK
27.08.2022
TANK, BAN, BANK, BANK, BUKA, LOAF, BOAR, CUBE, SCIENCE, EAR, KHAN, HENNA
Bonuses: BAKUNAKAN, BAKUNAKAN BAH, BUK
28.08.2022
BUSINESS, PILLBOX, FOREST, SUMMER, LOT, DONKEY, DEPARTMENT, SADDLE, VILLAGE, TRACK, SLETT, SAVE, TABLE, BODY
Bonuses: DOL, SET, SLOT, STO, TESLO, TODES, TOL Bonuses: DAN, DINA, ITD, OVER, US, VAT, STAND, TAN
08/30/2022
Bonuses: OSOT, SET, SLOT, STO, TESLO, TOL, TOSOL nine0011 Bonuses: ADOV, BAD, YOU, DAO, TWO, OAO, BOTH, OBVOD, OBO, OVD, OSOBA
Answer and Wordle tips #539 (December 10, 2022) - Guides and game reviews
Go to content
Home » Guides
By William Cennamo Posted 5 minutes ago
It's the weekend, and with it the players have to solve the new word Wordle.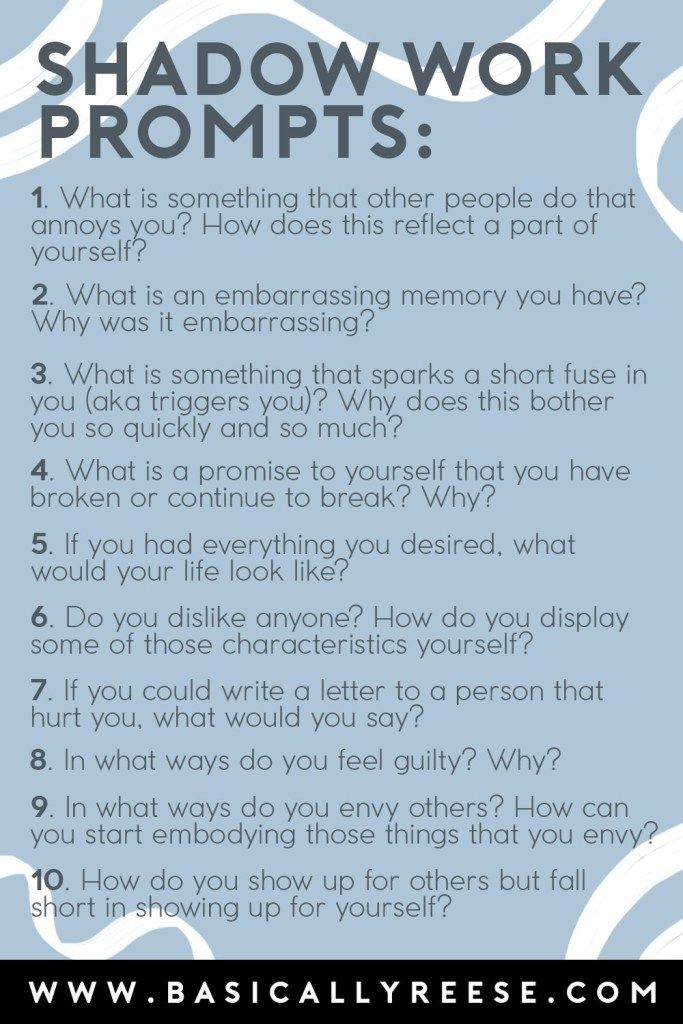 Here are the daily tips and messed up answers for today's Wordle. nine0003
The new Wordle is available on December 10th and this particular word could ruin a few longtime winning streaks there. Using less common letters and a couple of the usual Wordle tricks can easily increase the difficulty of a word guessing game, and today's answer certainly does.
Despite the possible loss, there are many strategies that can help a person solve the daily word. One of them is a strong starting Word .word, a word that covers the basics of common vowels and letters will help get you started and reduce the amount of guesswork that is required. the brain is in the correct mind space from the word, it will be much easier for them to guess it.
video screen of the day
Cetting)
For those players who prefer a few hints rather than a completely messed up answer, here are daily hints that will help solve Wordle # 539.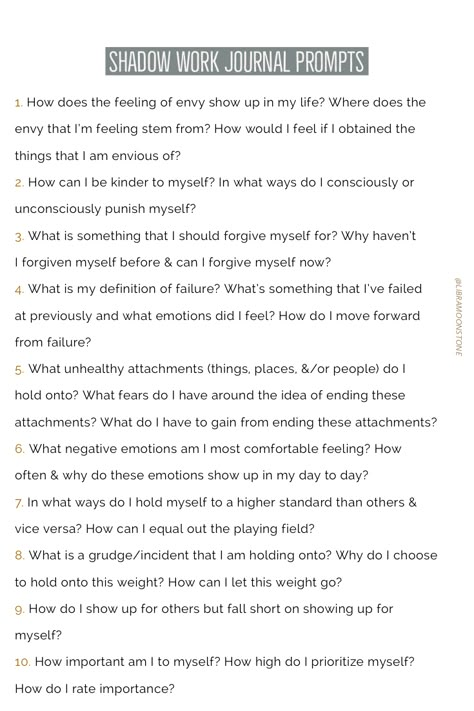 Let's talk about the secrets and tricks that you can use in games to your advantage. And also about useful and interesting stories in video games.
Hint 1

nine0276

Today's Wordle answer ends with a repeated letter.

Hint 2

The premise of a classic joke begins with this word, usually followed by "Who's there?"

Tip 3

This is the fifth edition of Dungeons & Dragons the spell can instantly open an object locked with an ordinary lock.

nine0279
Wordle's answer today (December 10 #539)
Click Read more to open today's answer Wordle .
↓
↓
↓
↓
↓
Reply Word Dec 2.
36:90 90
READ MORE
Read more: Wordle Psychology: Why Knowing It's "Hard" Makes It Easier
nine0002

Word Original release date: Oct 10, 2021

Developer: Josh Wardle Genre: Puzzle Platform: iOS, Android, Microsoft Windows ESRB: E Publisher: Josh Wardle , The02 Times Company Summary: Wordle is a web-based word guessing game developed by Josh Wardle. took the world by storm in 2021. Players are given a five-letter word and have six attempts to guess the word correctly. When they get the correct letter, it is marked green if it is in the correct position and yellow if it is the correct letter in the wrong position. A yellow letter also means that the letter can occur more than once. Wordle was purchased by The New York Times in 2022 and added to their website and app, leaving the core game free as promised, with additional words and other bonuses available through subscription and available through the browser, iOS and Android .