Codependency support forum
CoDA Fellowship Forum Audio
CoDA Fellowship Forum Audio
CoDA Fellowship Forum Audio Recordings
 Click here to receive an email reminder to future CoDA Fellowship Forums
Please click on the links to play each segment, or right click & save the
mp3 file for playback at your convenience.
Each date is a single mp3 file
If you require any technical assistance, please email
[email protected] or [email protected]
2022
November 26: Working Steps 4 and 5 With 40 Questions: Debbie
October 29th: Guest Speaker: Gail S.
Title/subject: "Nothing Changes if Nothing Changes"
September 24th: Tradition One (Unity)
July 30th: Step One (Powerlessness)
June 25th: CoDA Unity
May 28th : The Labels Of Codependency 
April 30th: Boundaries and Jealousy
March 26th: The 12 Promises
Feb 26, 2022 Trauma Bonding:
Getting out of abusive relationship is not always as simple as walking out the door.
January 29th Forgiveness & Acceptance
2021
December 25th Anonymity
Speaker - David A
November 27th  Gratitude
Speaker - James K.
October 30th    My First CoDA Meeting
Speaker - David A.
September 25th  Intentions vs. Actions: what is my authentic self?
Speaker - David A.
August 28th  Willingness
Facilitator - David A, Speaker - Jim K
July 31st    Hope
Facilitator - David A
June 26th    Spirituality
Facilitator - David A, Speaker - James K
May 25th   Dealing with Change: How do the Principles & Guides of CoDA help me?
April 24th  Let's Talk About: The Power of Pause. "What is 30 Seconds?"
Facilitator - Gail S (Nevada), Board Member
March 27th             Silver Linings
Facilitator - Gail S (Nevada), Board Member
February 27th       Let's Talk About: Service
                             Speakers:  Richard W - FL
                             Mary I - Communications Committee Chair
2020
December 19th    Let's Talk About: How Do I Feel?
                            Facilitator - Gail S (Nevada), Board Member
November 28th   Let's Talk About: Gratitude
                            Facilitator - Gail S (Nevada), Board Member
 October 31         Let's Talk About: How To Deal With Fear
                            Facilitator - Gail S (Nevada), Board Member
September 26     Let's Talk About: Sponsorship
                            Speaker - Gail S (Nevada), Board Member
July 25               Let's Talk About: Inner Child
                           Speaker: 
                           Inner Child - Evie S (Connecticut), Chair, Service Structure Committee and past Board Member
June 27              Let's Talk About: Writing for CoDA   
                           Speakers: 
                           Faith J - chair of the Co-NNections Committee
                           Terry D (Chair) & Leslie - CoDA Literature Committee
                           Mary I, former board member
May 30              Step 12 - Service (Open Sharing)
April 18            When Life Gives You Lemons.
..CoDA Tools to Use -  Lisa B (Chicago), Marilyn K. (Nevada), Richard & Pamela W (Florida)
March 28          Speaking My Truth Was Liberating - Gregg B, Minnesota
February 29     The Twelve Service Concepts, Spiritual Guidelines, Alive & Strong - Dan R, Ontario, Canada and Nancyo, New Brunswick, Canada
2019
December 21   How 'No Crosstalk' Guidelines Keep CoDA Meetings Safe - Rita B, Arizona
November 30   Panel: Working Step Five - Cristull C, British Columbia, Canada, Dan R, Ontario, Canada, Paula G and Ritchard I, Manitoba, Canada, Jay G, Pennsylvania
November 23   Fly Free - NOT! Traveling to Face to Face meetings and the CoDA Service Conference - Salle H, NorCal and Treasurer, CoDA Board of Trustee
October           We do not have a recording at this time
September 28  I Will.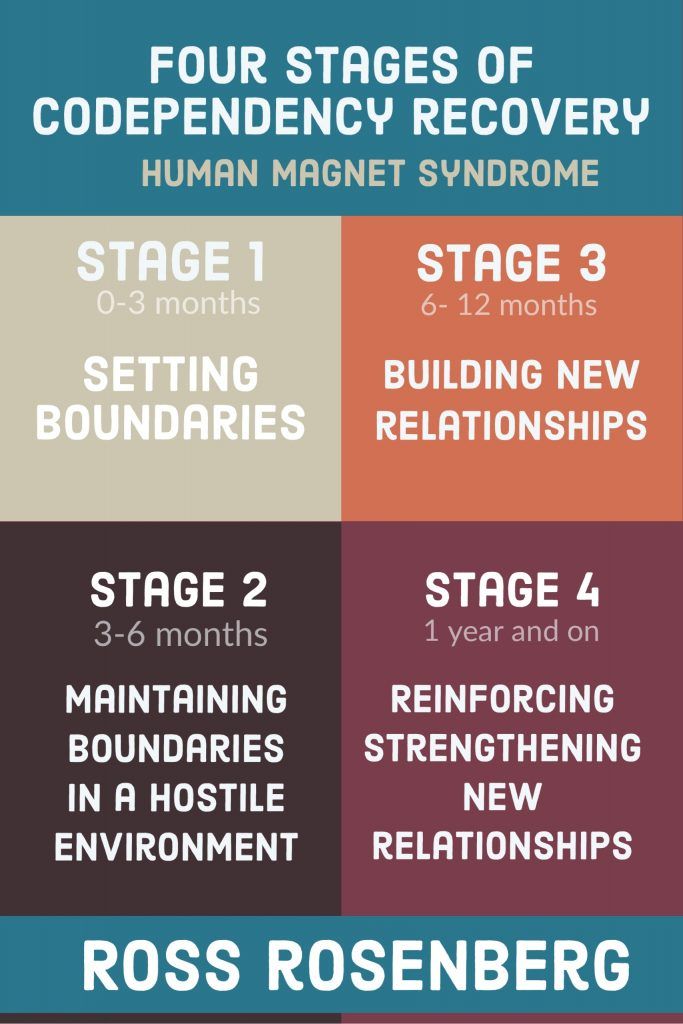 ..Keep Coming Back - Salli-Anne N, NorCal
August 31        Challenges in CoDA sponsorship - Jim Y, NorCal
August 24        Board Motions - Jen L, Nevada and Chair, CoDA Board of Trustees
August 18        Insights on Working a CoDA program - Jack S, NorCal
July 27             Reaching The Suffering Codependents Who Are Captive Audiences        Associated Word Document     
June 16            How to Sponsor, Ritchard I., Winnipeg, Manitoba, Canada
June 15            How to Be Sponsored - Ritchard I, Winnipeg, Manitoba, Canada            
May 25            When People Break Rules, How Do I Deal with It? - Jen L, Nevada            
April 27           Self Care in Recovery - Gail S, Nevada           
March 30        Working Steps One, Two and Three - Rosa S, Southern California, Linda V, Florida and Bill C, Florida         
February 23    Step Ten, Individual and Group Inventories - Forum cancelled; Speaker unable to participate     
January 26     An Easy Way to Start Working the Steps - Debbie W, NorCal and Salle, NorCal      
2018
December 29   Due to time conflict for the speaker, the Step 10 topic was rescheduled for February 23, 2019,
                         and the impromptu December Forum was not recorded.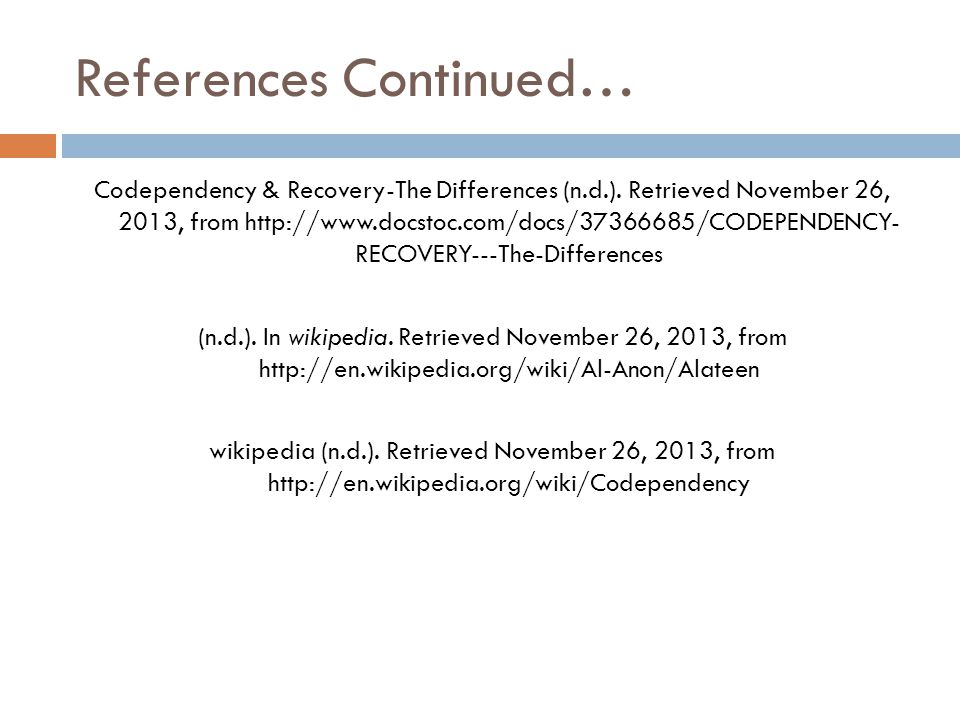 November 24  Giving Back my Experience, Strength and Hope - Rosa S. of SoCal
August 25       Service at All Levels, What is it?
August 5         Discussion of Board Motions for 2018 CoDA Service Conference
July 28           Delegate/CoDA Service Conference Kickoff with our Voting Entity Liaison;How to Handle Conflict and Disagreements
June 30          How to Write a Voting Entity Issue: How to Get my Individual Voice Heard at the World Service Level 
  
     © Codependents Anonymous, inc 2018-2022               
     This podcast is the property of CoDependents Anonymous. 
       Reproduction without written permission from CoDependents Anonymous is not permitted.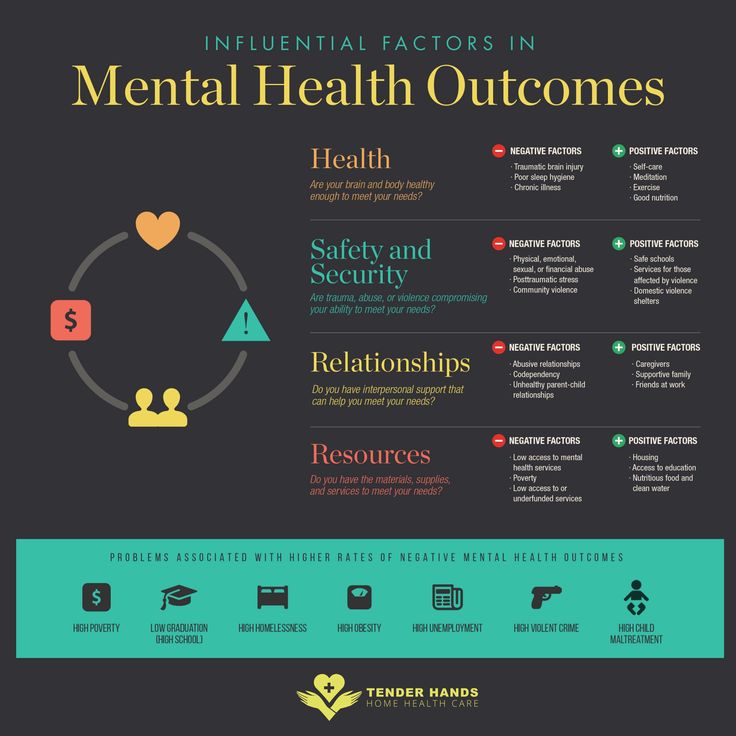 Codependents Anonymous - 12-Step Codependency Support Group
Written by: American Addiction Centers Editorial Staff
Edited by: Kindra Sclar
Last updated on November 15, 2022
What is Co-Dependents Anonymous (CoDA)? 
1
A 12-step recovery program.
Designed to help people develop functional, healthy relationships.
The only membership requirement is to want loving relationships and move beyond personal histories.
Patterns of a Codependent
Instead of telling you that you are a codependent, CoDA has a list of personality patterns found in people who have the addiction.
There are different patterns of the various ways codependency can affect you, including the following:
Denial patterns.
Low self-esteem patterns.
Compliance patterns.
Control patterns.
Avoidance patterns.
It is up to you to read through the different patterns and determine whether or not you have a codependency issue. The hardest part is being completely honest with yourself when going through the list.
The Codependent's Recovery Program
CoDA is a fellowship of people who seek healthy relationships. CoDA therapy relies upon a set of 12 steps for recovery. They help members to develop positive relationships with themselves and others. Members are encouraged to build a relationship with a higher power, which does not have to be God.1
The 12 Steps are:1
We admitted we were powerless over others – that our lives had become unmanageable.
Came to believe that a power greater than ourselves could restore us to sanity.
Made a decision to turn our will and lives over to the care of God as we understood God.
Made a searching and fearless moral inventory of ourselves.
Admitted to God, to ourselves, and to another human being, the exact nature of our wrongs.
Were entirely ready to have God remove all these defects of character.
Humbly asked God to remove our shortcomings.
Made a list of all persons we had harmed and became willing to make amends to them all.
Made direct amends to such people wherever possible, except when to do so would injure them or others.
Continued to take personal inventory and when we were wrong, promptly admitted it.
Sought through prayer and meditation to improve our conscious contact with God as we understood God, praying only for knowledge of God's will for us and the power to carry that out.
Having had a spiritual awakening as the result of these steps, we tried to carry this message to other co-dependents, and to practice these principles in all our affairs.
In the Anonymous recovery programs, you work through the steps on your own and at your own pace. There is no right or wrong way concerning how you work through your recovery as long as you follow the steps.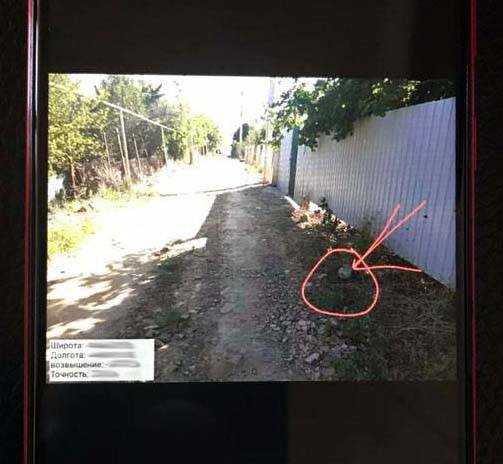 A 12-step program is more of a support system than anything else. The idea is that you should accept you have a problem, face it, and find a way to rectify it. You need to accept that there is a higher power you can turn to for help in finding a solution and in the healing process.
Many people partner with a sponsor as they work the CoDA recovery program. A sponsor is someone who has completed the steps and decided to help others through their recovery.
What is a CoDA Meeting?
There are 4 different types of CoDA meetings. Each one serves a specific purpose. You will know what type of meeting is coming up and can choose to attend based on your preferences. These types include:
Speaker meetings take place with one person sharing experiences regarding the dependency. This person may or may not have completed the codependency program and have recovered to the point of going to meetings only to help others.
Open share meetings are the most common. During these meetings, everyone has a chance to talk and share what they have done to overcome the addiction or how they have not been able to handle things well.
Topic share meetings are intended to go over different aspects of the addiction recovery program. The group leader may decide it is time to discuss the 12 steps or explain how sponsorship works.
Tradition study meetings focus on the way the CoDA recovery program is designed to assist you in helping yourself.
In codependency programs, it is quite common for all meetings to end with at least one group member sharing. Usually, this will be someone who has made great strides toward the next step or has had serious problems since the last meeting.
People with a codependent addiction do not realize how they are harming themselves and quite possibly the person they are dependent upon.2 They may view your attempt to help as jealousy of what they have and turn away from you entirely. It will be up to you to keep trying to help without pushing them away.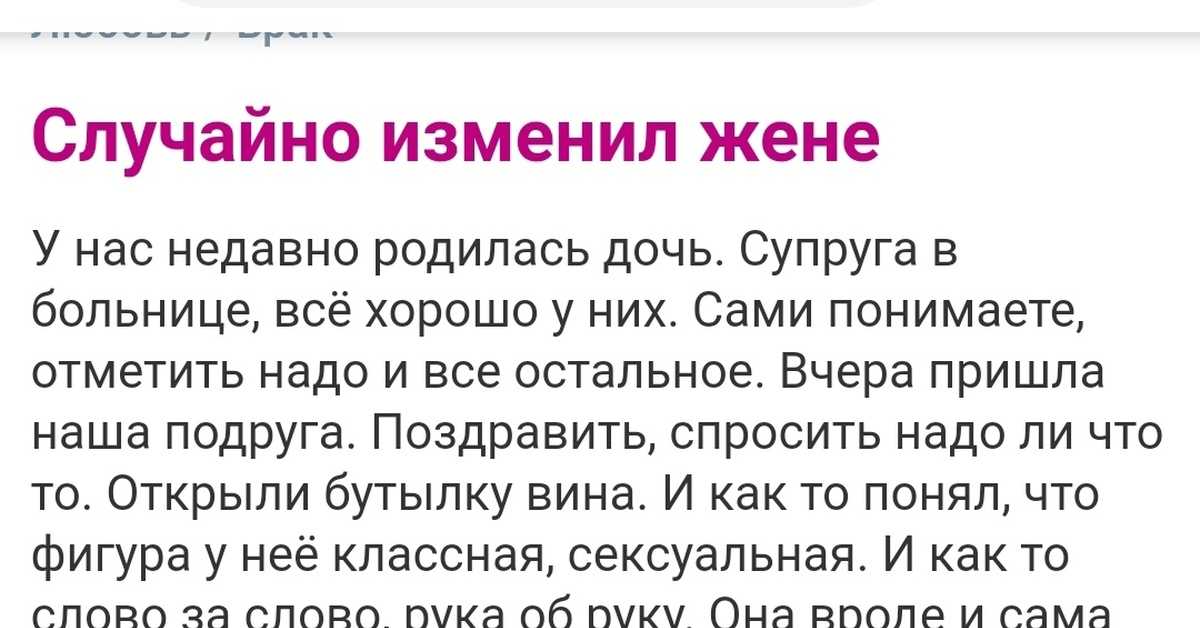 Do not be afraid to reach out for professional assistance to help your friend or loved one.
Receive 24/7 text support at your convenience with American Addiction Centers. Our team is well prepared to advise on all things treatment and help you find the care you need. We've helped thousands recover from addiction and we can help you too. You can contact AAC for free at . You can also check your insurance coverage online now to determine whether your insurance provider will cover rehabilitation.
what it is, signs, how to get out of them and get rid of codependence
Codependency, or dependent relationships, is a special state of the psyche. The emotions of one person are so strongly connected with the behavior of another that he can no longer control himself, his feelings and behavior. Absolutely everything: dreams, desires, goals, the meaning of life - is connected with the object of unhealthy "love". The latter acts as a manipulator and either consciously or subconsciously develops in the "victim" dependence on himself.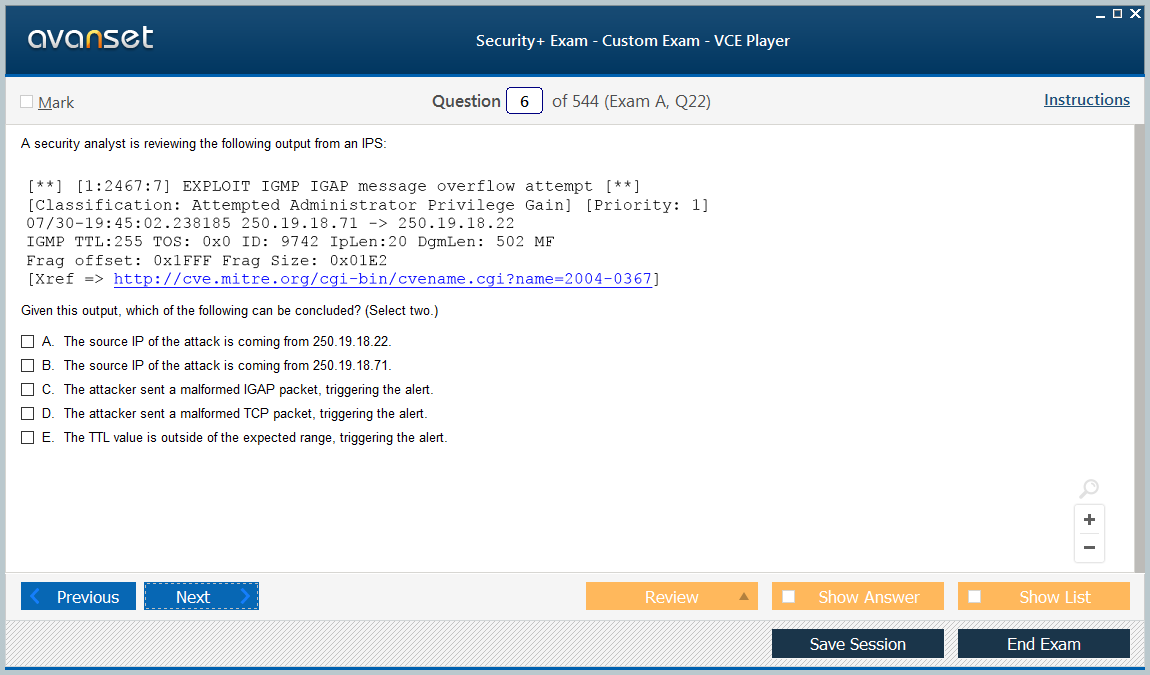 How to deal with co-dependent relationships, psychologist Alexander Shakhov told. nine0003
Website editor
Tags:
Family
Relationship
Love
Psychology
Marriage and relationships
Shutterstock
True intimacy between partners is a reflection of strong and equal alliances. But sometimes it goes so far that the emotions and desires of a loved one become much more important than their own, and self-esteem begins to depend on his approval. This pathological need for another person creates a co-dependent relationship between a man and a woman. nine0003
What is a co-dependent relationship
It is possible to distinguish kinship and unity of souls from dependence.
In psychology, co-dependent relationships are a number of signs that describe the destructive relationship between two people. Boundaries are broken between them, financial or emotional submission appears. One has a desire to bind the other to himself, and he obeys. Fear and need for such a union crowd out love and abundance.
Co-dependent relationships with a man who suffers from alcoholism, drug addiction, excessive gambling or computer games are characterized in the same way. In some cases, extreme sports, shopping, and so on. Controlling other people's actions and behavior, an addicted person experiences painful experiences, understands that he feels bad in these relationships. But the preoccupation with the life of a partner allows him to regulate his condition, to remain within the usual framework. nine0003
Initially, the term arose on the foreign psychotherapeutic horizon to describe certain individuals. Their lifestyle was disrupted as a result of being involved in a relationship with someone who was chemically addicted.
These people were seen as individuals who had developed unhealthy ways of coping with life's difficulties as a reaction to the abuse of various chemicals by another person. A prime example of such families was a codependent relationship with an alcoholic. Returning to their relatives after therapy and rehabilitation, these persons began to drink again. The study of the relationship between the addict and close relatives helped to reveal the phenomenon of codependence, which became an involuntary support in the use of alcohol or drugs. nine0003
In the article we will talk about co-dependent relationships, in which one or both partners suffer from inappropriately strong attachment to each other. Even if one revels in his power, and the second is in voluntary "slavery", and both try to move away from the outside world, these relations need to be sorted out.
How to recognize dependent relationships
The difficulty of being a "victim" is that she is unable to see the trap she is in.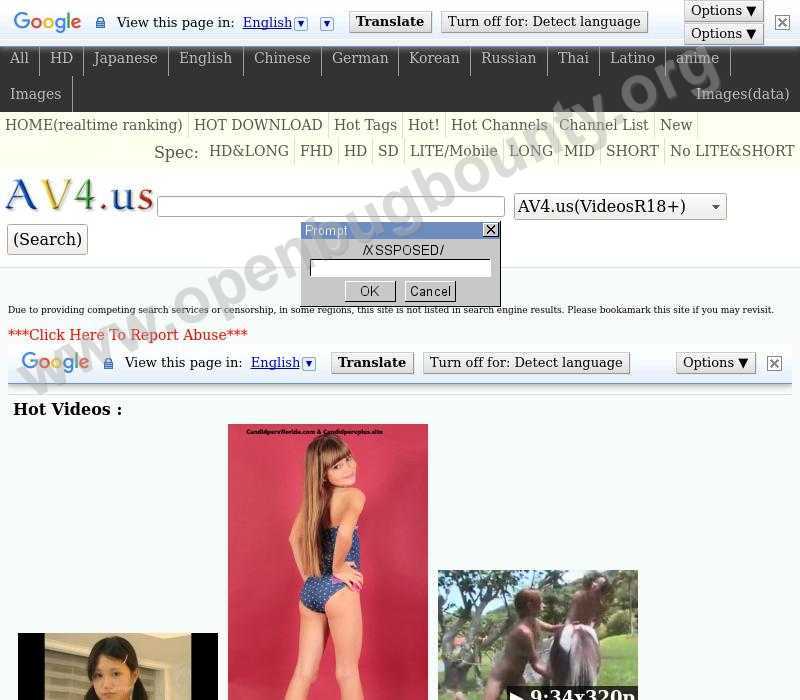 Usually from the outside, this situation is clear to everyone, but even if someone tries to open her eyes, the manipulator interprets words and actions in his favor. To recognize a co-dependent relationship, you need to make a lot of efforts and find the listed signs in yourself, several or at least one. nine0003
Constant emotional pain
Usually, if something hurts us, we tend to avoid it. When communication with a person makes us suffer, we reduce contact with him to a minimum. But when you can't distance yourself for psychological reasons ("he won't let me go", "I'm afraid to hurt him", "I'm afraid to be without him"), co-dependent relationships develop in the family. Most likely, we are talking about a relationship with a manipulator. Bad with him, scary without him. nine0003
Absorption of thoughts
You can constantly replay in your mind various situations, dialogues related to this person, try to find a way out of controversial situations.

But you won't be able to do this, emotional dependence on him will prevent it. Stop thinking about him, too, will not work, and the result will be a feeling of despair and hopelessness.
Losing yourself
Interacting with the manipulator, you will inevitably begin to lose contact with yourself, self-esteem will begin to fall, you will no longer understand who you are and what you want from this life. Where psychological addiction is born, emotions rule, not common sense. nine0003
The dominance of emotions of the negative spectrum
These can be anxiety, sadness, despair, melancholy, sadness, hopelessness, jealousy. With co-dependence, joy, happiness, delight, relief, tenderness, pride and other positive emotions are much less likely to be felt.
100% correctness of the manipulator
He will always find the last one, he will always come up with an excuse for any of his actions, and he will do it faster than you can accuse him of something.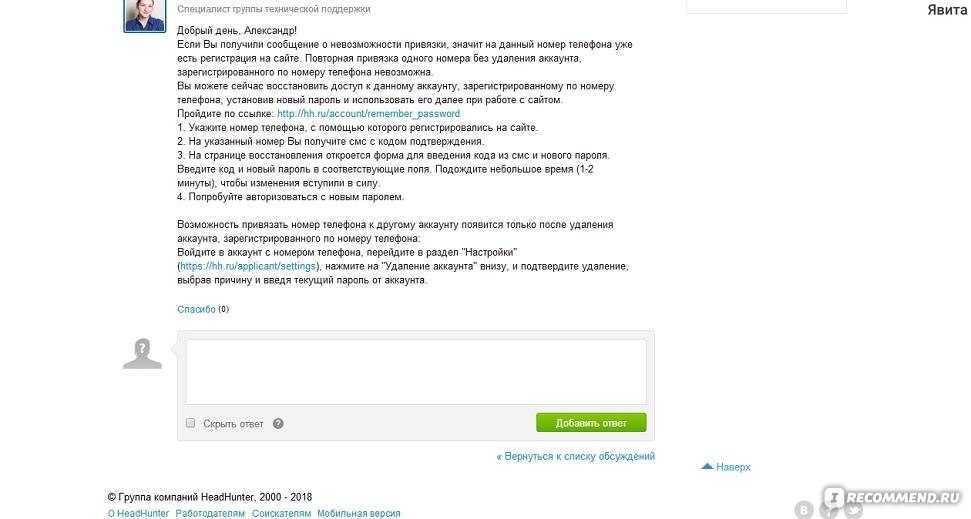 He will show neither remorse nor confusion, even if he is caught red-handed. From resentment and awareness of the injustice of the situation, you will want to look for a way out of co-dependent relationships, but this can be difficult to do. nine0003
Regular provocations
It is normal for a manipulator to provoke an emotion and then blame you for experiencing it. For example, flirt with someone in front of you, and then make fun of your jealousy. Ignore for several days in a row, then to be convicted of importunity. And no matter how easy-going your nature really is, a manipulator will make you feel like an unbearable person. Such love addiction causes pain and suffering to a person. nine0003
Unsuccessful attempts to earn approval
If you are constantly trying to adapt to a person, adjust your behavior, appearance, even the place of study, work and circle of friends, and he still remains dissatisfied, you probably contacted a manipulator.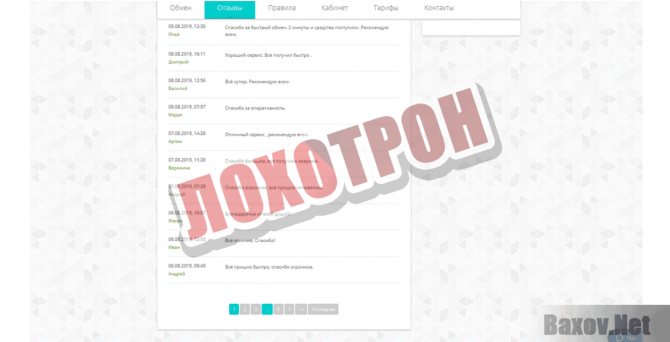 These relationships are not just dependent, but also co-dependent, because he needs you to realize his personal dictatorial ambitions.
Social isolation
It is easier for an object of psychological addiction if his "victim" communicates with fewer people who can tell him the truth. Communication with relatives, colleagues, friends, friends is becoming less and less common, hobbies are forgotten, and free time is spent under the supervision of a manipulator. nine0003
Cyclicity of emotions
You almost certainly ended up in a dependent love relationship if your feeling of despair and hopelessness is regularly replaced by bouts of crazy love and obsession towards a person.
Irrational hopes for the best
This is especially noticeable if the "victim" is in a codependent relationship with an alcoholic, drug addict or game addict.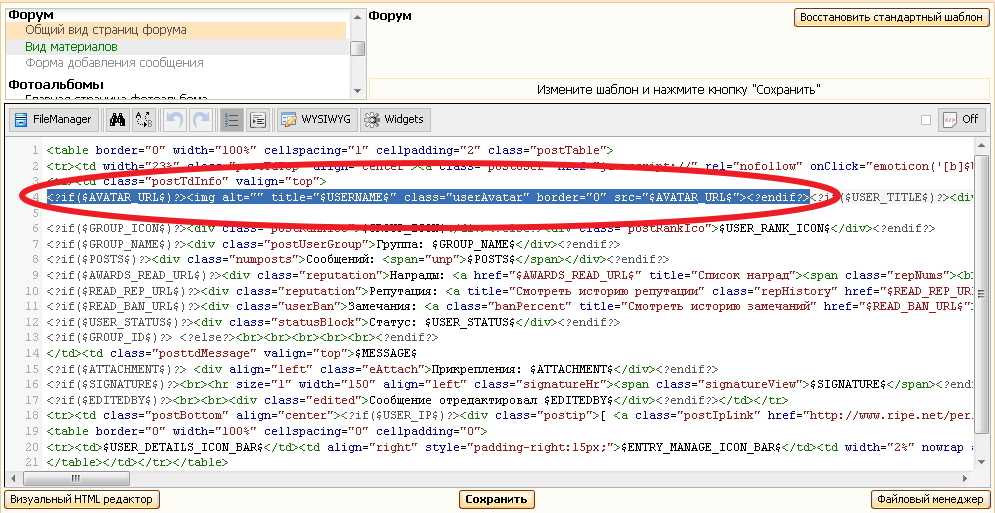 She is convinced that the object of her "love" will change, that after another drinking bout he will stop drinking once and for all. To this may be added hopes for external circumstances, for example, for changes after moving to another city. nine0003
Consequences of a co-dependent relationship with a man
A manipulator is a predator that feeds on others. He seeks out the victim, attacks and sucks resources out of her: emotional, financial, temporary, and others - and then throws them away. Co-dependent relationships with a man inevitably lead to negative consequences.
Lost time
Relations with a manipulator are obviously doomed. Even a few months spent on them is an irreparable loss. But it is not uncommon for cases when the count goes on for years and even decades that co-dependent relationships with a husband last. nine0003
Emotional burnout
At first, the "victim" can endure all the features of the relationship with the manipulator, but sooner or later the brightness of her emotions will begin to decrease.

Over time, love addiction will lead her to a state of complete indifference or even deep depression.
Psychological instability
One of the dirtiest tricks that manipulators use is to create a constant sense of uncertainty. They behave inconsistently: today they give compliments, tomorrow they accuse them of all mortal sins, and there are no good reasons for this, no logic can be found in these changes. Therefore, the "victim" of co-dependent relationships is constantly in limbo, doubting his every step. All this can lead to real mental illness. nine0003
Health problems
Codependency is often accompanied by nervous exhaustion. And it, in turn, often provokes psychosomatic disorders. These can be diseases of the genitourinary, cardiovascular systems, gastrointestinal tract. According to WHO, 49% of all diseases diagnosed in the world today are of a psychosomatic nature.
Destroyed self-esteem
It is difficult for a manipulator to control a person who is self-confident. And he gradually, methodically, brick by brick, sorts out his self-esteem, until only ruins remain of it. And recovery, even after leaving a co-dependent relationship with a guy, will take a lot of time and effort. nine0003
Distrust of other people
Having been a "victim" of a manipulator, it is very difficult to believe again that there are other people. That there are other relationships in which love, care and support rule, and not psychological or any other dependence.
How to get out of a codependent relationship with a man
The best tactic for those who find themselves in a dependent relationship is to break it once and for all. But there is not always an opportunity to do this, especially if they are established between parents and children.
nine0003
When communication with the manipulator continues, two key principles will help protect yourself and your personal boundaries: It is not enough for him to say something once - he needs to say dozens and perhaps even hundreds of times. You must not miss a single occasion when he tried to violate your boundaries. You can repeat the same thing, the main thing is to do it constantly. Over time, the manipulator will get tired of this and will look for easier prey. nine0154
Calmness - a manipulator always strives to unbalance his "victim", so that his emotional sphere expands, and his intellectual sphere narrows. In this state, it is easier to make mistakes. You need to maintain a calm, even, measured pace of speech, monotonously and tediously say your "no" in response to any attempts to push your boundaries. It doesn't matter if the manipulator operates with guilt or raises his voice at you, keeping calm, you are fighting for yourself, your freedom and your life.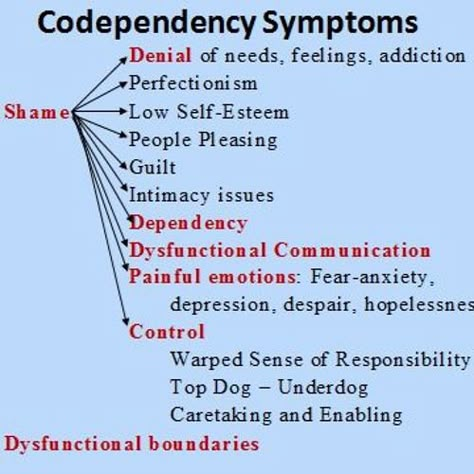 nine0154

If you still decide to leave a dependent relationship, be prepared for the fact that the manipulator will try to keep you at any cost. He will become kind and accommodating, will stop demanding something, will fulfill any whims. But this will last exactly until he realizes that you have not got out of his networks. We will give some recommendations on how to get out of a codependent relationship with a man.
Answer simple questions: "What do I feel?", "What are my boundaries?", "What is happening to me", "Do I want to be where I am now?" etc. Be honest with yourself, try to focus on your desires, interests, hobbies, communication with friends, break out into a diverse and exciting world. Don't be afraid to be alone, without a man, look at yourself and stay with yourself. nine0154
Keep a diary where you will write about codependent relationships, how you see them, what emotions are caused by certain situations associated with a partner. Describe in detail how you felt after another wave of pressure. These notes will be useful for studying your "I" and communicating with a psychologist.
Recognize the existence of a problem and take steps to solve it with the help of a specialist - an indicator of intelligence and mental strength. Elena Emelyanova writes about this in her book "The Crisis in Co-Dependent Relationships". Infinitely saving someone, a person loses emotional control over his life. That is what needs to be returned. nine0154
It is important to get away from mythological thinking and return to reality, to recognize that the environment does not bring happiness, that it is abnormal. Yes, reality will turn out to be harsh, it will not be easy to accept it, but this is a step towards healthy relationships and returning to yourself. You need to take responsibility, become the author of your own life.
Return to childhood traumas, work through unfinished stories from the past that suppress the addict. Often, codependency begins with similar relationships with parents, the "victim" tries to make up for the lack of love or projects the experience gained in childhood into his personal life. You need to look at all these moments from the perspective of an adult and forgive your relatives. nine0154
Leave, no matter how hard it is. Go forward, into the future, to those relationships in which you will be truly loved and appreciated. If there is a desire to change co-dependent relationships and maintain an alliance with a partner, one should not neglect the help of a family psychologist.
Photo: Keira Burton, Cottonbro: Pexels
Codependent relationships: what are they, signs and how to get out of them
How to distinguish a just unhappy union from a codependent relationship? And can codependent relationships be happy? We deal with a psychologist. nine0003
The author of the article is Svetlana Makhova, family psychotherapist, specialist in the service for the selection of psychologists Alter
Advertising on RBC www.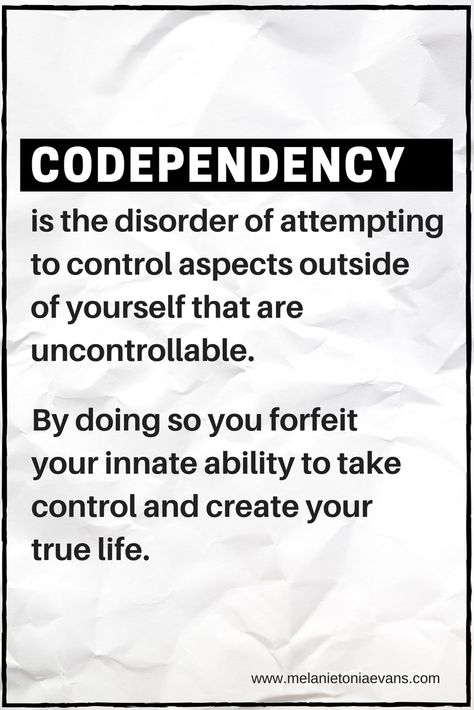 adv.rbc.ru
What is a co-dependent relationship
A co-dependent relationship is a destructive form of relationship in which a person is fully involved and completely absorbed in the life of another person, most often addicted: from alcohol, drugs, food, games, work, gambling and computer games, dangerous species sports, shopping and the like. nine0003
Participants in co-dependent relationships believe that the actions and behavior of other people completely affect their life and condition, so they are completely absorbed in controlling their own and others' actions, and thus regulate their own condition.
The term "codependency" means "joint dependency". It first appeared in medicine and psychology in the late 1970s, when scientists began to investigate the causes of relapse in people with chemical addiction. Alcoholics and drug addicts, returning after therapy and rehabilitation to their families, again began to drink or use drugs. The study of the relationship between the addict and close relatives helped to reveal the phenomenon of codependence as a stable system of attitudes, stimuli and reactions that support the use of drugs and alcohol.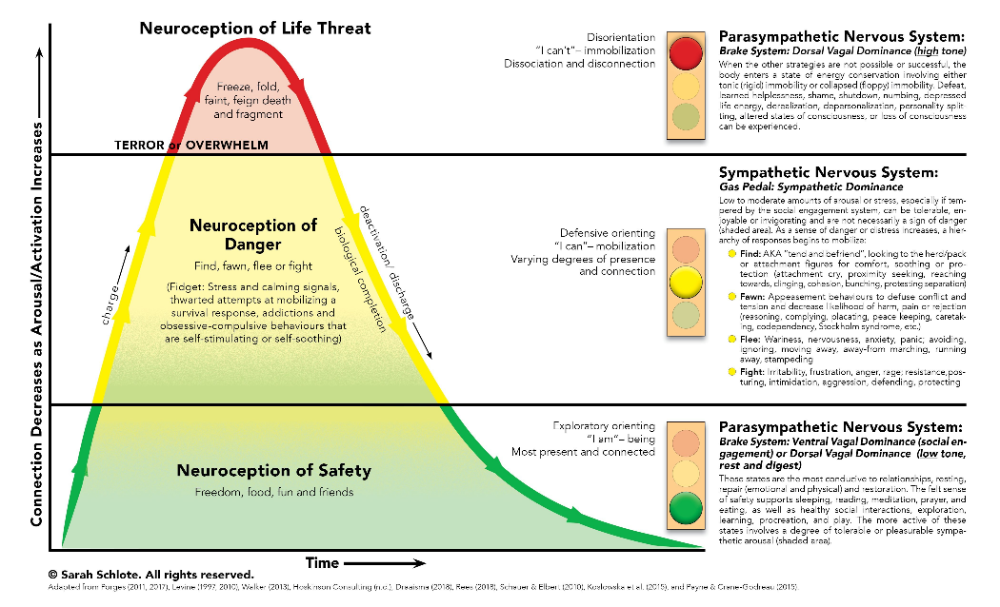 nine0003
Signs of a co-dependent relationship
A partner can be a husband/wife, parent/child, boss/subordinate/employee - anyone with whom you are in some kind of relationship.
you think that your partner is to blame for the fact that something is not going well in your life, because ...
if your partner is in a bad mood or something is not going well with him, or you think that something is wrong with him - you do not find a place for yourself, you cannot do anything, therefore ...
you must do something to make him feel good or everything will work out for him;
you do not openly discuss the problems with your partner - you discuss his behavior with other people, trying to understand its causes in order to find a way to fix the problem, because ...
you are afraid to upset, offend, anger your partner;
a partner can directly or indirectly blame you for something going wrong with him, and you easily agree with this; nine0154
you think that help, support, attention, love must be earned by good behavior, and. ..
if you do not receive due attention and help from your partner, then you think that you are not good enough and you need to become better.
A person with co-dependent behavior can be recognized by conversations: his involvement in the lives of other people is manifested in an endless discussion of others - spouse, colleagues, friends, neighbors. Communication with such people is reminiscent of a joke about lumberjacks: "What are lumberjacks talking about? In the forest - about women, with women - about the forest. At home, they discuss their boss or employees with relatives, at work - relatives, complaining about their behavior. In contact with such a person, the interlocutor has a feeling of some confusion: it is not clear what he wants, what he feels like in this situation or next to you. You want to save such a person right away: give him advice, offer help. nine0003
Frame from Gossip Girl TV series
© kinopoisk
How co-dependent relationships arise
The formation of a tendency to co-dependent relationships is influenced by certain conditions of upbringing, where parents or close relatives had an addiction, a mental disorder, demonstrated violence or used it as an educational measure in relation to the child.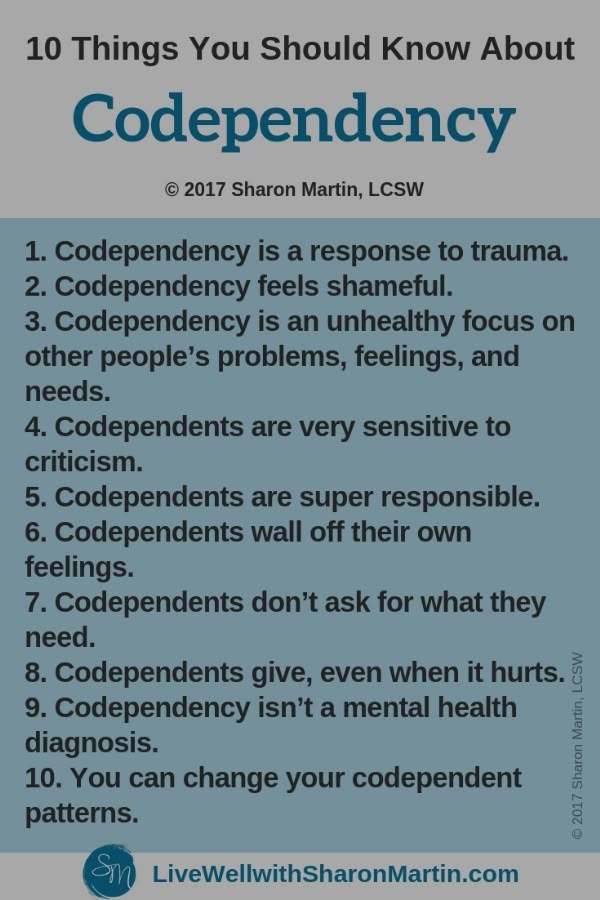 In such families, no one was interested in the feelings, experiences, needs and desires of the child, no one was interested in his opinion. The child rarely heard praise addressed to him. Everything that he did well was perceived as the norm, and for everything that did not work out, he was scolded, punished, criticized. nine0003
Silence and detachment as a way of punishment made the child suffer in uncertainty: he could not understand what his fault was and how to return the favor of his parents. As a result, the child learned that he was responsible for the condition and well-being of loved ones, and in order to please them, he must have the ability to guess how to do it.
There is no direct dialogue in such families. There, no one talks about himself, his experiences, desires, does not express requests. All communication is built on duty, avoidance of problems. nine0003
This is how a person learned from childhood that:
he is the cause of everything that happens to loved ones;
he is to blame for everything, he himself must understand the reason and find a way to fix everything;
you can't ask anyone - this is a sign of weakness, you have to guess;
everything that happens to him can negatively affect others, be ridiculed and devalued, so it is not safe to talk about yourself;
one cannot want anything for oneself - this is a manifestation of egoism; nine0154
first of all it is important to take care of others;
others know better what is good for him, so the opinion of others is a priority.
A person's strong conviction that he must above all take care of others excludes even the thought of taking responsibility for his own life into his own hands and doing something for himself. Self-care is manifested in the expectation that others will take care of him if he "deserves" it. And instead of solving his own problems, he is violently involved in others, with a timid expectation that he will be noticed, appreciated, paid attention to him and offered help. It turns out, like Bulgakov in The Master and Margarita: "Never ask for anything! Never and nothing, and especially for those who are stronger than you. They themselves will offer and give everything themselves! nine0003
Shot from the film "500 Days of Summer"
© kinopoisk
In such relationships, the boundaries between the participants are blurred. A person does not distinguish where he is and where the other is. One perceives any refusal not as the will of the other ("Sorry, what you offer does not suit me"), but as the fact that he did not try hard enough or not good enough - "did not deserve it.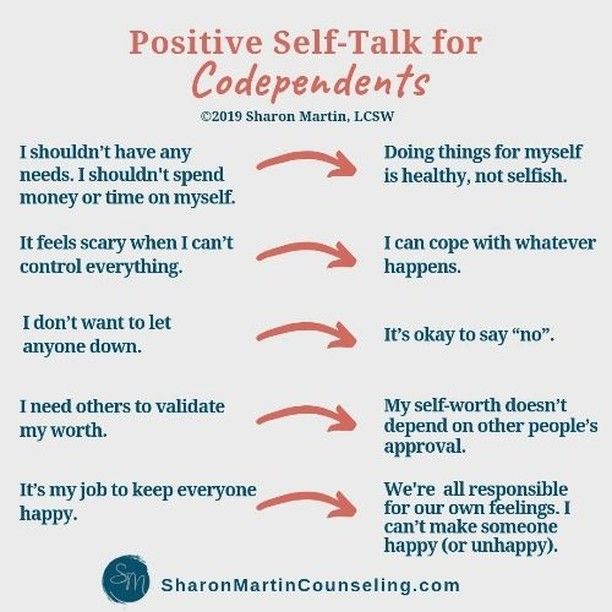 " And if he tries, changes, becomes better, the other will definitely notice / love / appreciate / give him what he wants. Therefore, it is difficult for him to leave the relationship. He does not have the feeling that he is bad in a relationship, because the other does not meet halfway: there is fear, shame and guilt that he is doing something wrong. To be loved, you have to earn love. And he will stubbornly deserve it, regardless of the desires and will of others. nine0003
Our brains are lazy. People are more likely to build close relationships with their own kind, with those who will match their behavioral model. Co-dependent people don't see themselves very well in relationships where they don't have to take care of anyone: "Why would someone else need me if they can manage without me?"
As practice shows, almost all participants in co-dependent relationships have some kind of addiction (sometimes more than one). So, for example, in a family, the father drinks, the wife disappears at work, and the son chooses a way to get away from problems in computer games.
The husband drinks, the wife has a food addiction. The girl talks about her relationship with a guy with whom they cannot leave - in the process it turns out that he once used drugs, and she was treated for anorexia. nine0003
Codependency and Karpman's Triangle
Interaction between people in codependent relationships is illustrated by a psychological model called Karpman's triangle (also called the "triangle of fate"). This scheme was first described by American psychologist, MD Stephen Karpman in 1968. According to Karpman, there are three typical roles that participants in co-dependent relationships take in relation to each other: victim, persecutor, rescuer.
Shot from the series "Sharp Objects"
© kinopoisk
Playing one of these roles, each participant fulfills their unspoken, often unconscious needs and desires in the way that is most familiar to them - this is the hidden purpose and motive of being in such a relationship. However, in the long run, none of the "players" this situation will bring relief.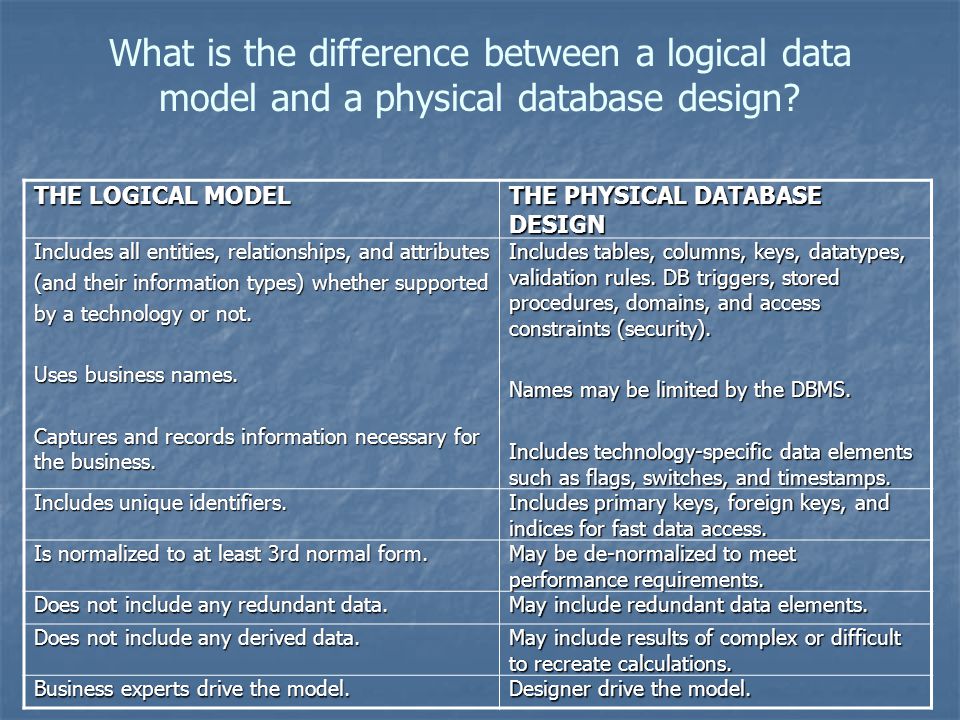 A gamer son will always be dissatisfied with his mother, who does not allow him to live in peace. A workaholic mother will always reproach her alcoholic husband and gamer son, who "sit on her neck" and "did nothing useful in life." An alcoholic father will complain about his wife who constantly saws him and his son. In this example, all members of the family, to one degree or another, move from one role to another: rescuer - persecutor - victim. By helping her son and husband, the wife actually does them a disservice by not letting them face the consequences of their behavior, and by criticizing them creates tension, which each of them relieves in a chosen way - through alcohol or games. nine0003
A person who plays the role of a persecutor or a rescuer does not realize that by doing so he only maintains the addiction.
Another example. A girl enters into a relationship with a married man who complains to her that his wife has ruined his whole life, and therefore he is very unhappy.
She sees in him a suitable object for the realization of the role of a rescuer: "I will be better than his wife, I will definitely make him happy." The man is the victim, his wife is the persecutor, and the girl considers herself the rescuer. The man, however, is in no hurry to leave his wife, and the girl eventually tries on the role of the victim, reproaching him for spending years on him, saving his ruined life. Their relationship can last long enough, the man will not divorce, but he will not break off relations with the girl either. He will be tormented by a sense of duty to his wife and a sense of guilt towards the girl. The wife will try to get her husband back, the girl will try to keep the man; they will all stay in the relationship without trying to change anything. nine0003
Why do all the participants in the triangle, remaining dissatisfied with the situation, nevertheless do not come out of it? Initially, they all have self-doubt, low self-esteem, fear of loneliness, and need the approval of others.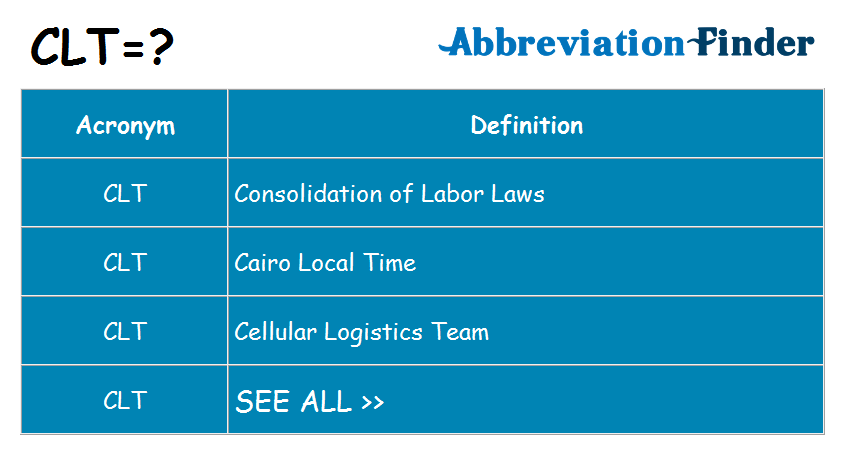 Through supposedly caring for a more "vulnerable", "independent" person, they try to compensate for their own shortcomings.
Psychologist and co-author of transactional analysis Claude Steiner put it this way: "The victim is not really as helpless as he feels; The Rescuer doesn't really help, and the Persecutor doesn't really have a valid claim." nine0003
Consequences of co-dependent relationships
In a family with co-dependent relationships, one cannot want anything "for oneself" — this is perceived as selfishness, as something condemned. Therefore, no one talks about what is important to him, everyone waits for the other to guess. A person prefers to rely on social norms and attitudes, on the opinions of others ("they said on TV", "the boss thinks", "the girlfriend knows for sure"), that is, he comes from a certain idea of ​​"how it should be".
The idea of ​​asking another what he wants is rare. Usually for two reasons. First, a person "must guess for himself.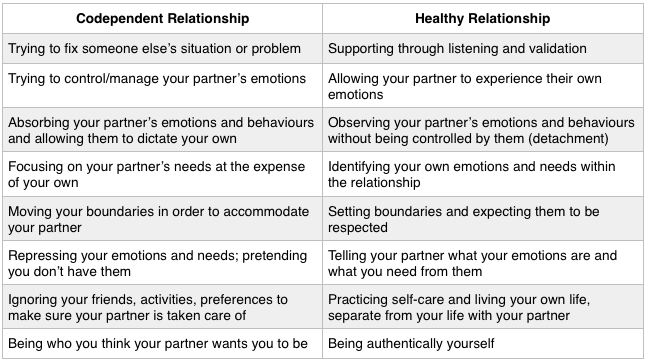 " Secondly, even if you ask, they are unlikely to tell you, because "you can't want anything for yourself." Usually they say with shyness: "What you choose, the main thing for me is your concern." All participants in the relationship play the guessing game and care for others based on the idea of ​​\u200b\u200bhow "it should be." Therefore, if a daughter wants a blue dress, they buy her a pink one: there is no need to disgrace the family - what will people think if they see a girl in blue? And a boy in a pink T-shirt or shirt with flowers is unacceptable. Parents sincerely worry about the reputation - both their own and the child's. But behind this fear of condemnation it is difficult to hear yourself, your desires, the request of a loved one. nine0003
Such "concern" goes hand in hand with total control, condemnation of the actions of loved ones, if these actions seem unacceptable. And since a person does not have his own system of values ​​(in such a system everyone says what not to do, but no one says what to do), and he relies on the opinions of others, the rules of what not to do change often.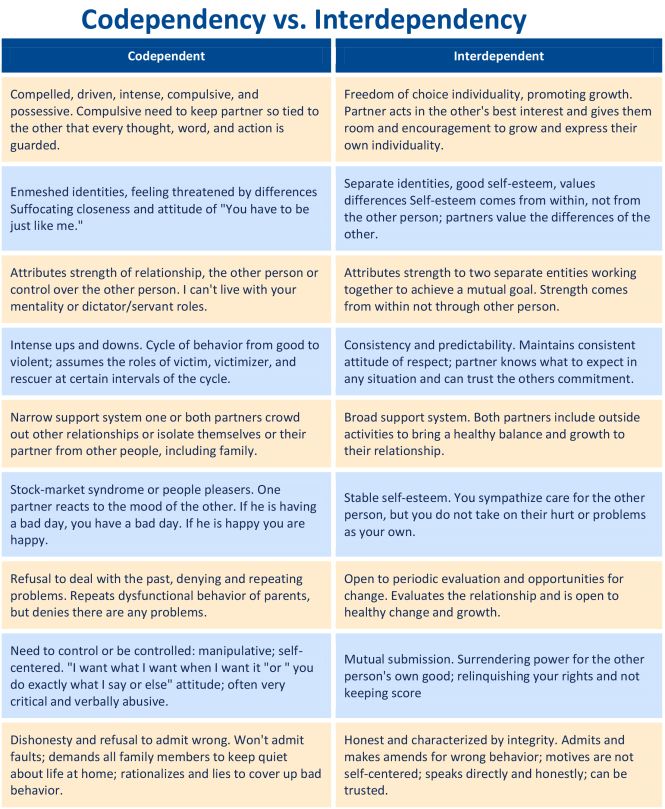 Therefore, all participants in the relationship are in constant tension and anxiety, waiting for where and for what the reproach will fly.
Still from the film "Dirt"
© kinopoisk
What does the child hear? Most of the time, that he does everything wrong. As a rule, parents do not say how good it would be, how to fix the situation - because they themselves are not sure, and often do not know how. As a result, a person grows up who does not have support for any stable values. Such a person comes to a psychologist with the request "What should I do? What will be the correct decision? All his questions will be focused on how to do it right and how to do it. Such a person cannot defend his point of view - there is practically none; cannot make a choice, distinguish what is good for him and what is bad. If you ask him how he feels now, he will be confused, because it is important for him to give the "correct answer". Such people often experience communication anxiety for fear of saying or doing the wrong thing.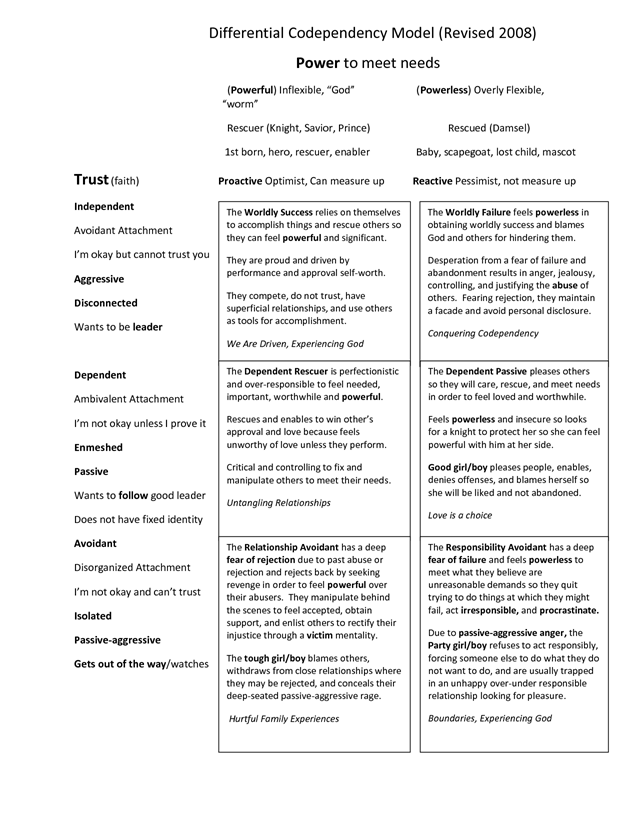 Everything new and unknown in the family is perceived with hostility, as "dangerous". The initiative is not welcome. And when a child grows up, on the one hand, they demand independence from him, on the other hand, they continue to condemn all his attempts to do something, as well as any of his inaction. This leads to apathy and depression: I do it - it's bad, I don't do it - it's also bad. nine0003
A teenager who grew up in such a family often cannot choose where to go to study after school and who to be. Most likely, he will go where his parents say or where his classmates went, or he will delay admission without choosing a direction. Quite often teenagers go to computer games. This dependence, like no other, clearly reflects the lack of a stable value system. The game has a virtual opportunity to do something and achieve something. Passing levels, players acquire tools, skills, associates, become masters of their virtual life - here it depends on them and their actions have an obvious result.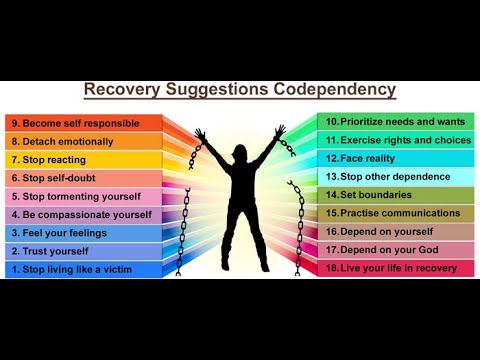 The rules and laws of the game give a sense of stability and, as a result, confidence. However, real life sags: children are lagging behind in their studies, they have no friends, there is no interest in anything other than games. nine0003
People who do not have a solid value base are permanently in a state of helplessness and despair due to their inability to change anything. There are many ways to get away from experiencing your worthlessness, guilt, shame, anxiety: alcohol, drugs, food, work, romance, and so on. Anything that allows you to quickly relieve stress. This is how addiction is formed.
What is drug addiction and how to protect loved ones from it
However, no addiction can make a person happy and his life full. Sooner or later, he begins to face the consequences of addictive behavior: it drags on, social ties collapse, problems grow like a snowball. A person with healthy boundaries, a stable value system, is unlikely to enter into a close relationship with a person who has a tendency to codependency.

If you find yourself in such a relationship, it's worth starting to deal not with your partner, but with yourself - most likely, during psychotherapy it will turn out that there were similar relationships in your parental family. nine0003
How to get out of a co-dependent relationship
If you feel that the current relationship is destructive for you, you are not confident in yourself, you don't know how to live on, you lose meaning - seek help from a psychologist. Getting out of a codependent relationship can be difficult. Getting used to the role of a rescuer, a person feels guilty about leaving the "helpless" partner to the mercy of fate. Or the exit from the relationship is perceived as a defeat: "I failed." Or he is overwhelmed by the fear that he himself will not survive alone, although at the same time he supports himself and his family. Sometimes the partner begins to threaten suicide or violence, and then the person is in an unsafe situation and remains in the relationship out of fear.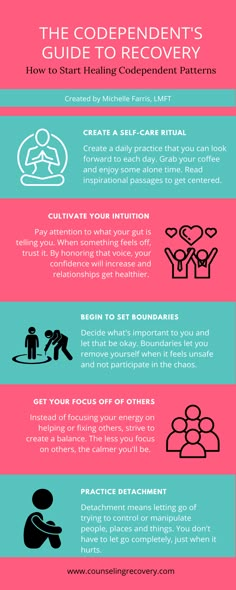 nine0003
As practice shows, it is possible to get out of co-dependent relationships by an effort of will, but this does not guarantee that in the future a person will not fall into them again. It is very difficult to single-handedly see those patterns and motives of behavior that lead to co-dependent relationships, recognize your contribution to what is happening, restore self-regulation skills and master new ways of building relationships. To get out of a co-dependent relationship, you first need to turn to yourself - learn to answer the questions "where am I, what do I feel and feel, what do I want, what are my capabilities and limits." nine0003
To develop the ability to understand your current state, you need to include in your value system the habit of answering questions:
what is happening to me
what is important to me
what suits me and what doesn't suit me
when it's time to say: "You can't do that with me."
Work with a psychologist can be carried out in one of three directions, and preferably in all at once.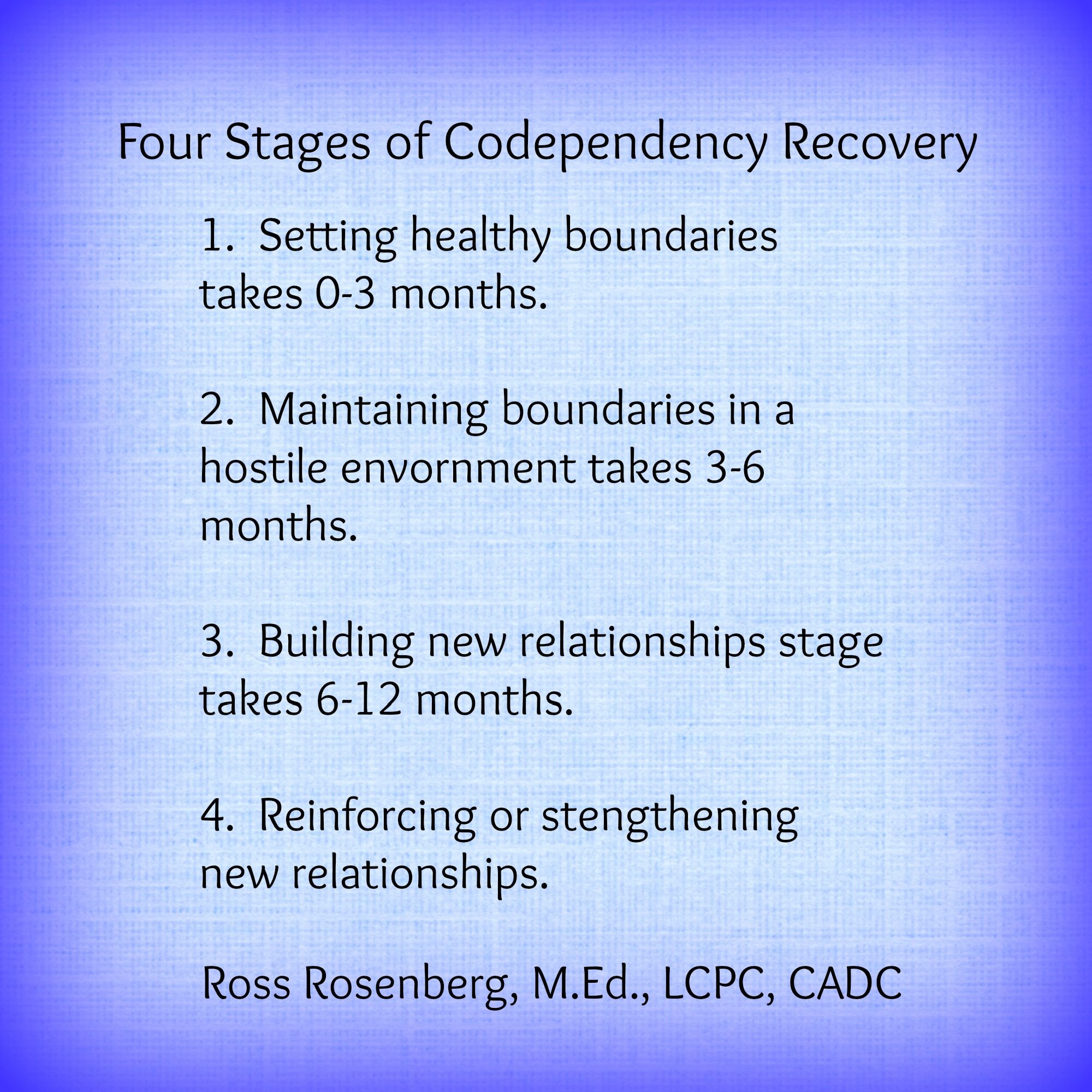 Personal therapy
The main task in overcoming codependent behavior is to work with destructive attitudes, distorted self-perception, and fears. A person learns to openly express emotions, take care of himself, thereby reducing the level of anxiety and tension. nine0003
Working with the family by a family psychologist
The goal is to recognize the contribution of each family member to the current situation, restore a direct dialogue, form a trusting relationship by expressing feelings and experiences, desires and needs, as opposed to pre-existing destructive relationships based on criticism, obligation , devaluation of desires and feelings of each other.
Group work
There are anonymous groups for codependents. In a group space, a person in a safe environment masters ways of productive interaction, with the help of the leader and group members, he restores a sense of his own importance. Working in a group returns a sense of security, support, and self-confidence increases.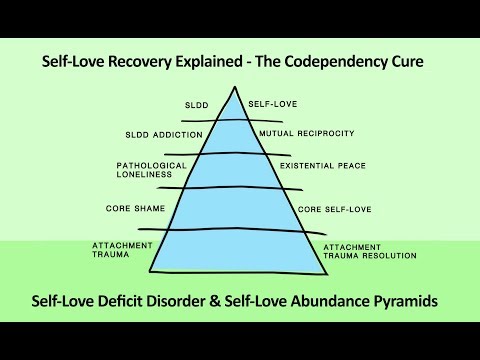 An image of a socially adapted, successful person with personal potential is being formed. nine0003
It is important to remember that there is a way out of co-dependent relationships, both individually and for the whole family. It consists in getting to know oneself, becoming aware of experiences, learning to present them to others, and building a system of values. Bring more certainty into relationships with yourself and others.
What happens to victims of codependency is not their fault. Their character is the result of education, and their actions are determined by the ways of adapting to adverse conditions that they had to use in childhood. We do not choose which family to be born into. And at the beginning of the journey, we are dependent on our parents - this is a fact. But the good news is that as we grow up, we have the choice to try things differently, to change our lives. nine0003
There are enough examples that relationships between partners, children and parents, friends are improving - if the participants are interested in this.