Celebrity personality disorder
Famous People with Personality Disorders
Samantha Gluck
Do you ever wonder if there are any famous people with personality disorders? Well, of course there are. Just like AIDS, cancer, epilepsy, diabetes, or any number of other physical illnesses, mental illness knows no boundaries with respect to social status. Personality disorders are no different, affecting rich and poor, brilliant and dull, famous and unknown. The following list of famous people and celebrities who likely have (or had) personality disorders is in no way comprehensive. Please also keep in mind that without a publicly known, professional diagnosis, much of this is simply speculation based on observed behavior.
Famous People with Personality Disorders
1. Anna Nicole Smith
A number of psychologists claim that Smith exhibited many of the symptoms of histrionic personality disorder. The public watched as she displayed excessive emotions, abused drugs, had promiscuous sex, and always had to be the center of attention.
2. Angelina Jolie-Pitt
Beautiful and talented, Jolie voluntarily checked herself into a treatment facility in the late 1990s, claiming she had experienced both suicidal and homicidal thoughts. Although she had no intention of acting on these thoughts, she realized that she needed help. She was diagnosed with "presumptive borderline personality disorder".
3. Megan Fox
Actress Megan Fox is quoted as saying, "...I constantly struggle with the idea that I think I'm a borderline personality – or that I have bouts of mild schizophrenia."
4. Adolf Hitler
Okay, not a celebrity, but definitely a famous (or infamous) person. There has been much speculation about Hitler's psychiatric profile over the years. In his book, Hitler: Diagnosis of a Destructive Prophet, author Fritz Redlich concludes that the genocidal leader showed strong symptoms of paranoid personality disorder as well as narcissistic personality disorder symptoms.
5. Marilyn Monroe
During her short life, Monroe exhibited sexual promiscuity, suicidal thoughts, substance abuse, and fear of abandonment – all hallmarks of borderline personality disorder.
6. Steve Jobs
The late CEO of Apple Computer Corporation suffered from obsessive-compulsive personality disorder. According to an article in Slate Magazine, Jobs' OCPD is "what made him great". The article lists other famous "greats' who suffered from the same personality disorder. Read the rest of it here.
7. David Beckham
According to at least one source, the handsome and famous soccer star suffers from dependent personality disorder. While certainly not financially dependent on anyone, Beckham has shown excessive clinginess in his relationship, low self-esteem, inability to cope with certain situations by himself.
Personality disorders and other mental illnesses can affect anyone – even celebrities. The most important thing is to seek help.
article references
APA Reference
Gluck, S. (2021, December 17). Famous People with Personality Disorders, HealthyPlace. Retrieved on 2022, November 22 from https://www.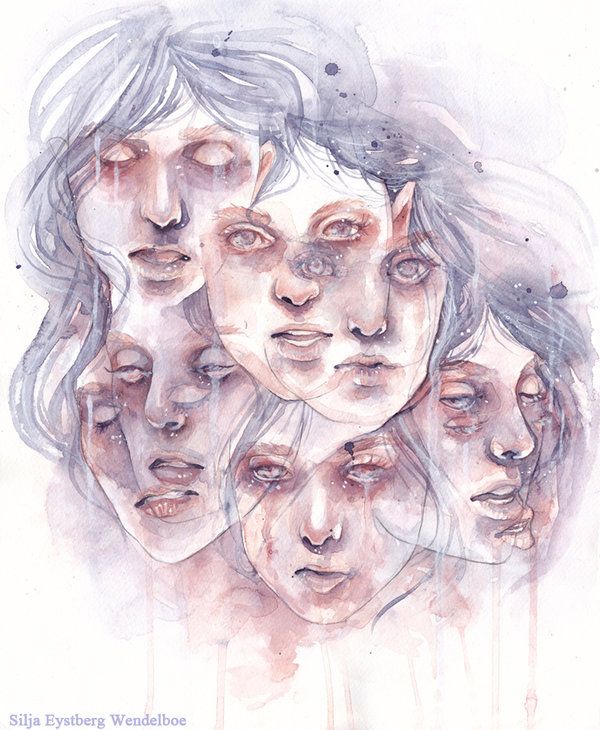 healthyplace.com/personality-disorders/personality-disorders-information/famous-people-with-personality-disorders
Last Updated: January 27, 2022
Medically reviewed by Harry Croft, MD
More Info
Dance Macabre - The Dynamics of Spousal Abuse
Famous Psychopaths You Wouldn't Want to Run Across
The Virtual Home
Personality Disorders Articles
Narcissists and Violence
Is the Narcissist Ever Sorry
The Delusional Way Out
Famous People With Borderline Personality Disorder
For the month of May, it's fitting to explore some celebrities and famous people with Borderline Personality Disorder (BPD). Not only is May Mental Health Awareness Month, but it is also Borderline Personality Disorder Awareness Month.
It's a natural human behavior to struggle with emotions. For instance, we may unexpectedly tear up in a sad moment or accidentally say something out of anger and then immediately regret it.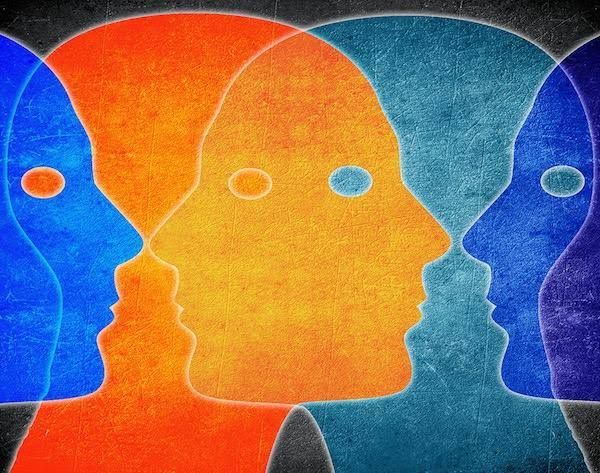 Even temporary bouts of depression are common because life can be difficult and disappointing at times. What's important, though, is how we cope with these emotions and, over time, get back to a more neutral state of mind and wellbeing.
Borderline Personality Disorder (BPD) is a mental health condition in which a person feels "emotions intensely and for extended periods of time, and it is harder for them to return to a stable baseline after an emotionally triggering incident," reports the National Alliance on Mental Illness (NAMI).
BPD Symptoms
The pain and chaos this disorder cause those who suffer from it, as well as their loved ones, can be incredibly difficult. Some of the symptoms of borderline personality disorder include:
Intense bouts of depression or anxiety
Uncontrollable fear of abandonment by friends, family, or loved ones
Distorted self-image
Severe mood swings, irritability, and fits of rage
Destructive behavior, such as substance abuse, spending sprees, or out-of-character promiscuity and unsafe-sex
Suicidal thoughts, ideations or even actual attempts to take one's own life
Though the root cause of BPD is unclear, research indicates that the condition is generally brought on by a combination of genetics, brain chemistry, and traumatic life experiences, such as physical, verbal or sexual abuse, especially during childhood.
The stigma associated with BPD is often one reason people do not seek the help they need. NAMI suggests an estimated 1.4 percent of the U.S. population struggles with BPD.
That number is likely underreported because men with BPD are often misdiagnosed as having post-traumatic stress disorder (PTSD) or depression.
BPD is a treatable condition and many people living with the disorder are able to lead healthy and normal lives. In fact, there are several famous people and celebrities with BPD who have opened up about their mental health battles with the illness.
Many others haven't received an official diagnosis of BPD, but there is speculation and rumors online that point to them living with the disorder or exhibiting the symptoms. It's important to clear up some of the confusion.
Celebrities and Famous People With Borderline Personality Disorder
Brandon Marshall
Brandon Marshall is an NFL wide receiver who has played professional football for the Denver Broncos, Chicago Bears, New York Jets, Seattle Seahawks, and several other teams.
He holds the NFL record for most receptions in a single game with 21 catches.
Marshall is officially one of only several famous people with borderline personality disorder who has been diagnosed and publicly opened up about his illness.
In fact, he has been very outspoken it and helped to spread awareness about mental illness. He is the founder of Project 365, an organization dedicated to educating others about mental health.
Doug Ferrari
Doug Ferrari is a San Francisco comedian and writer known by many as, "Dougzilla." His struggles with addiction and mental illness led him to be homeless for some time before receiving treatment and returning to the comedy stage.
Doug has been open about his BPD diagnosis and has stated that it was part of the reason he was homeless for a period. Since his return, he has been active with homeless charities.
The following celebrities are often mentioned in articles as having borderline personality disorder but they haven't publicly said they were diagnosed with BPD and some people in the media have merely stated they exhibit signs of the disorder without actually having it.
Jim Carrey
Though he's an icon for making audiences laugh, Jim Carrey, has been uniquely open in interviews and on social media about his struggles with depression, although he has never mentioned a diagnosis of BPD.
In recent years, the actor and comedian have taken to the meditative and expressive practice of painting while putting much of his work out on his Instagram account.
Amy Winehouse
Sadly, Amy Winehouse, famous for her smoky voice and heartfelt songs like "Rehab," overdosed in July 2011, becoming yet another member of the infamous 27 Club of musicians that died at the young age of 27.
Winehouse publicly struggled with addiction, depression, and a number of other hallmarks of untreated borderline personality disorder, although doctors only speculated after she died that she may have had BPD.
Robbie Williams
British pop star Robbie Williams didn't "pull any punches" when talking about his mental health in a 2018 interview, saying, "I've got a disease that wants to kill me and it's in my head, so I have to guard against that.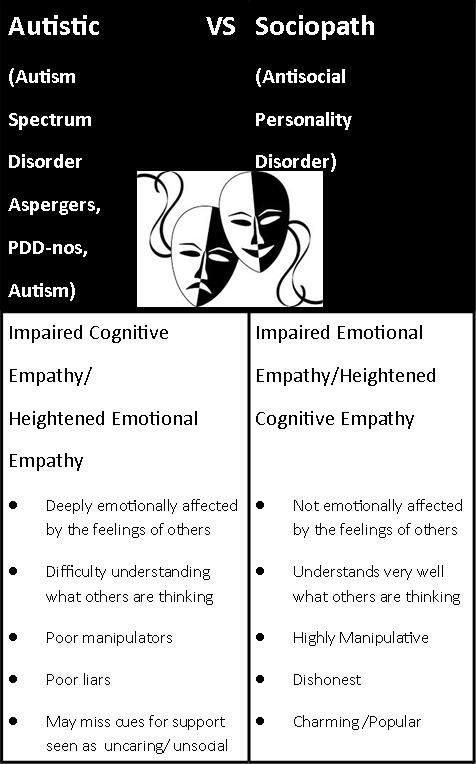 "
Even though he went public with his struggles, he hasn't mentioned a diagnosis of borderline personality disorder.
Elizabeth Wurtzel
Author Elizabeth Wurtzel, who sadly died of cancer in January 2020, was famous for writing "Prozac Nation: Young and Depressed in America." She penned this memoir at the ripe old age of 26.
Wurtzel battled serious mental health issues but was able to open a dialogue with the public about these common struggles through her storytelling, though nothing was ever mentioned about BPD.
Britney Spears
Singer and global megastar Britney Spears has too many hits and awards to list. The pop icon and artist is also famous for her very public struggles, and it is only speculated that some of her issues resemble the signs of BPD without an official diagnosis.
A breakdown in 2008 was caught on camera, which led her family to get a legal conservatorship over many of her financial and personal affairs.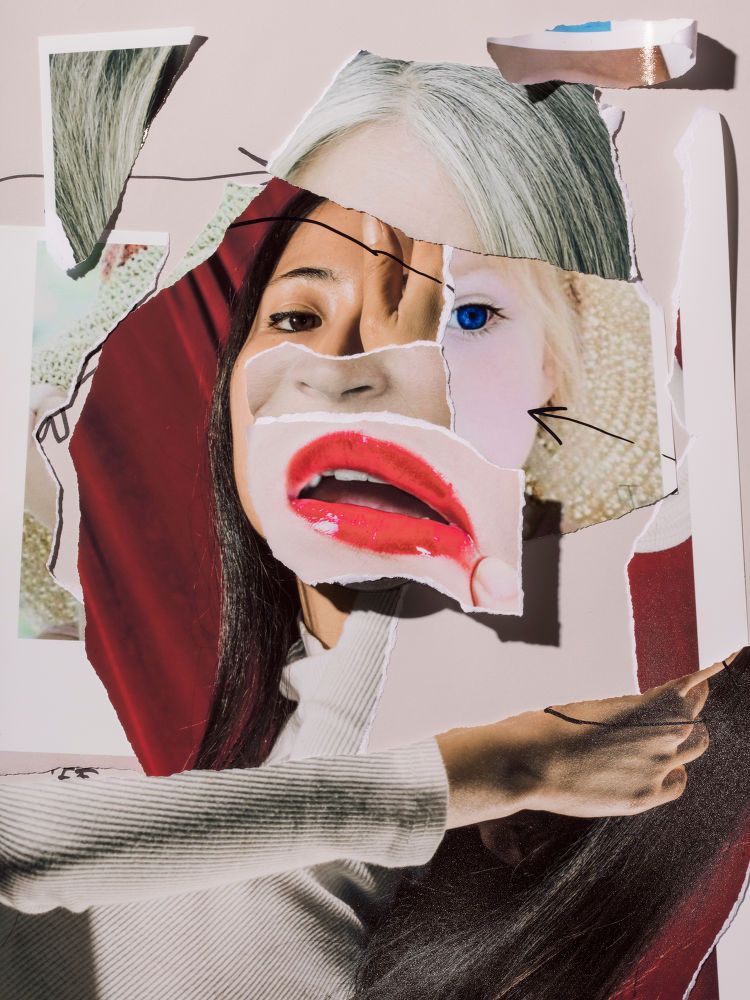 Though she has struggled at times over the years, she remains a top-selling artist. At her fans' request, Spears recently released the new cover art for her 2016 album "Glory."
It's possible there are other famous people and celebrities with borderline personality disorder that haven't been diagnosed or come forward publicly about it.
The fact remains that nobody should ever succumb to the stigma of mental illness, and anyone who feels they are struggling with mental health issues should seek treatment to receive the help they need and deserve.
To provide some motivation, watching movies about borderline personality disorder might be worthwhile to gain insight into how the disorder presents itself.
Photo Credits:
Brandon Marshall by Jeffrey Beall
Jim Carrey by Ian Smith
Amy Winehouse by Rama
Robbie Williams by Jeanie Mackinder
Elizabeth Wurtzel by David Shankbone
Britney Spears by the love you save
Related:
10 People You Might Be Surprised Had Bipolar Disorder
Situational Depression: Causes, Symptoms and Treatment
Mental Health Awareness Events Calendar
10 stars struggling with mental illness: Emma Stone, Chris Evans and others
Health
© Face to face/Global Look Press
Author Uliana Smirnova
June 03, 2020
Many successful actors, models and musicians suffer from panic attacks, struggle with hypersexuality or undergo treatment for bipolar disorder.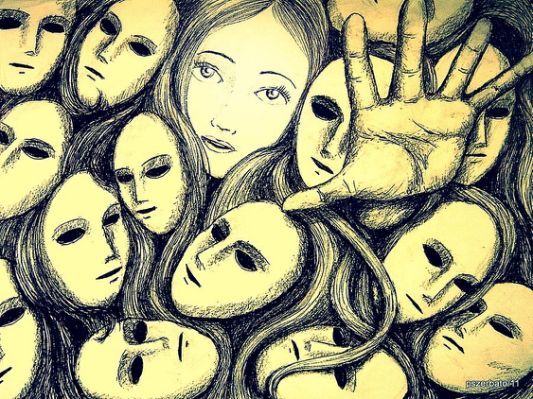 And most importantly, don't be afraid to talk about it.
The fact that Hollywood stars have no problems, and their life is filled only with entertainment and adventure, is a big delusion. They are increasingly publicly admitting that they suffer from severe mental disorders. For example, Chris Evans suffers from social phobia, Emma Stone has suffered from panic attacks since childhood, and Ariana Grande has been struggling with post-traumatic stress disorder for several years without success. Despite this, they prove by their own example: even with serious mental illness, you can lead a full life, be creative and be everyone's favorites.
Winona Ryder: kleptomania
Advertising on RBC www.adv.rbc.ru
The leading lady in the popular science fiction series Stranger Things suffers from kleptomania. In the nineties, Winona Ryder was one of the most sought-after actresses, but due to illness, her career began to decline sharply.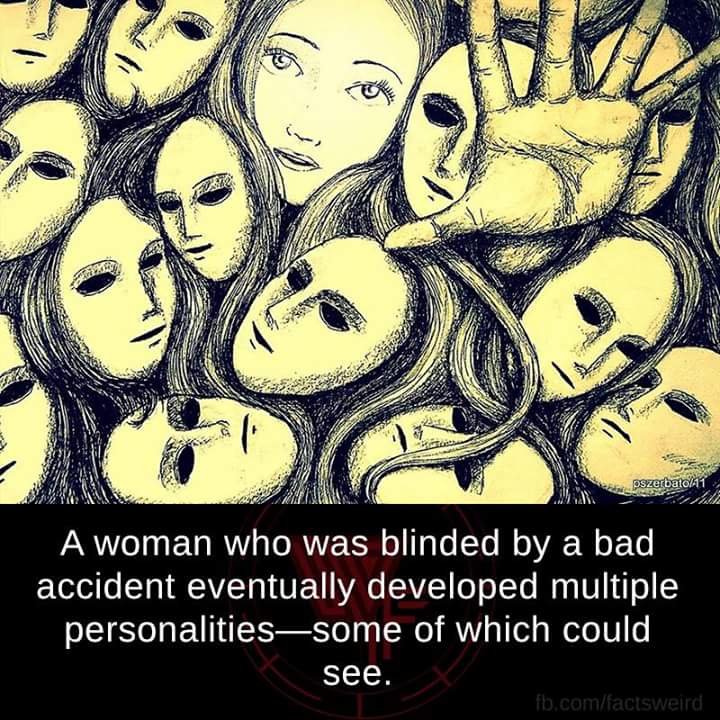 In 2001, the girl was arrested for trying to take out $5.5 thousand worth of clothes and accessories from the Saks Fifth Avenue boutique in New York. As a result, the actress was sentenced to three years of probation, a $10,000 fine, and community service. And she was ordered to undergo treatment for kleptomania. After the incident, the star was able to return to filming only in 2006. "A lot of people thought I just disappeared in the 2000s. But I had a lot of time that I needed so much, "admitted Ryder.
Emma Stone: panic attacks
La La Land star and one of the highest paid actresses is suffering from panic attacks. They appeared at the age of seven. Emma was visiting a friend when she suddenly felt she couldn't breathe. It began to seem to her that the house was about to catch fire and everyone would die. "It's really, really scary. I stopped going to friends and hardly dared to leave school, "says the actress. She could only feel calm next to her mother, so at school she often pretended to be sick and went to the nurse to call home.

A psychotherapist later diagnosed Emma with generalized anxiety disorder and panic attacks. Acting improvisation and associative thinking help the star to cope with anxiety and keep himself in the hands of a star.
David Duchovny: hypersexuality
In the series Californication, David Duchovny played the role of a talented writer mired in promiscuous sex. As it turned out, Duchovny himself has a lot in common with his character. According to the star, he suffers from sexual addiction. This was the reason for his divorce from Tea Leoni. For 11 years, the actress endured her husband's love affairs, but in the end decided to leave. To defeat this ailment, the two-time Golden Globe Award winner underwent special treatment at a rehabilitation clinic in Arizona. True, the doctors themselves have not yet come to a consensus. Many believe that hypersexuality does not exist.
David Duchovny: you need to listen to "Leningrad", something interesting will suddenly appear
Mary-Kate Olsen: anorexia nervosa
Actress and designer Mary-Kate Olsen became famous thanks to teen comedies in which she starred with her twin sister Ashley.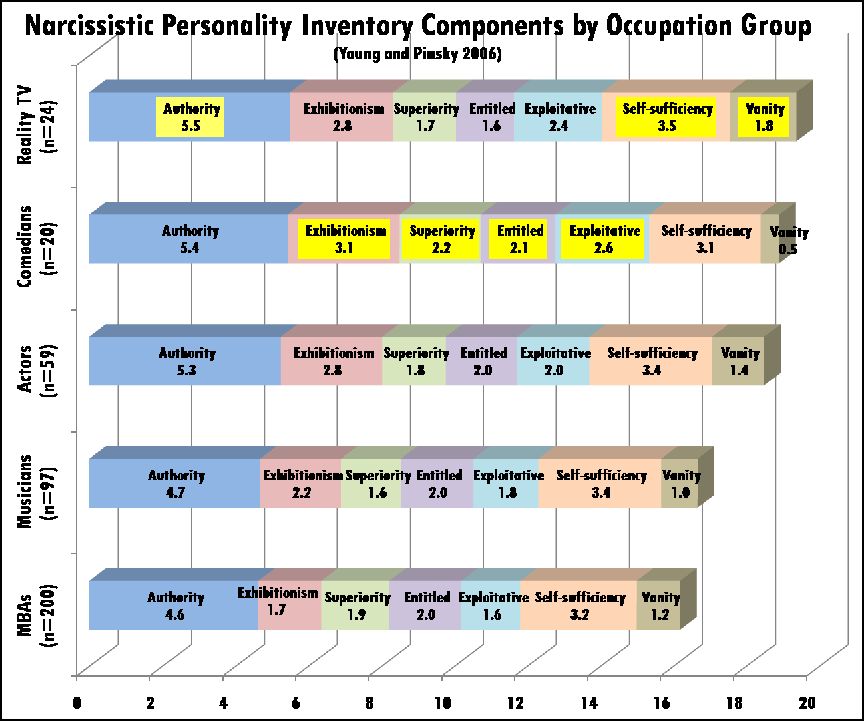 Two charming blondes became multimillionaires and teen idols around the world, and their images were regularly printed in almost all star magazines. In 2004, the sisters last appeared together on the big screen - in the comedy New York Minute. And soon Mary-Kate publicly admitted that she had anorexia and was undergoing treatment at a rehabilitation center in Utah. The alarm was sounded by relatives and close friends of the actress: they were the first to notice changes in the appearance of Mary-Kate. Six weeks later, the star was discharged from the hospital and she continued treatment surrounded by relatives.
Brooke Shields: postpartum depression
By the age of 16, Brooke Shields was one of the world's most recognizable models and actresses. She is best known for her role in the movie The Blue Lagoon. And after the birth of her daughter, the girl also took up writing due to severe postpartum depression. Brooke Shields decided to dedicate the book "My Journey Through Postpartum Depression" to this disease, which later became a bestseller.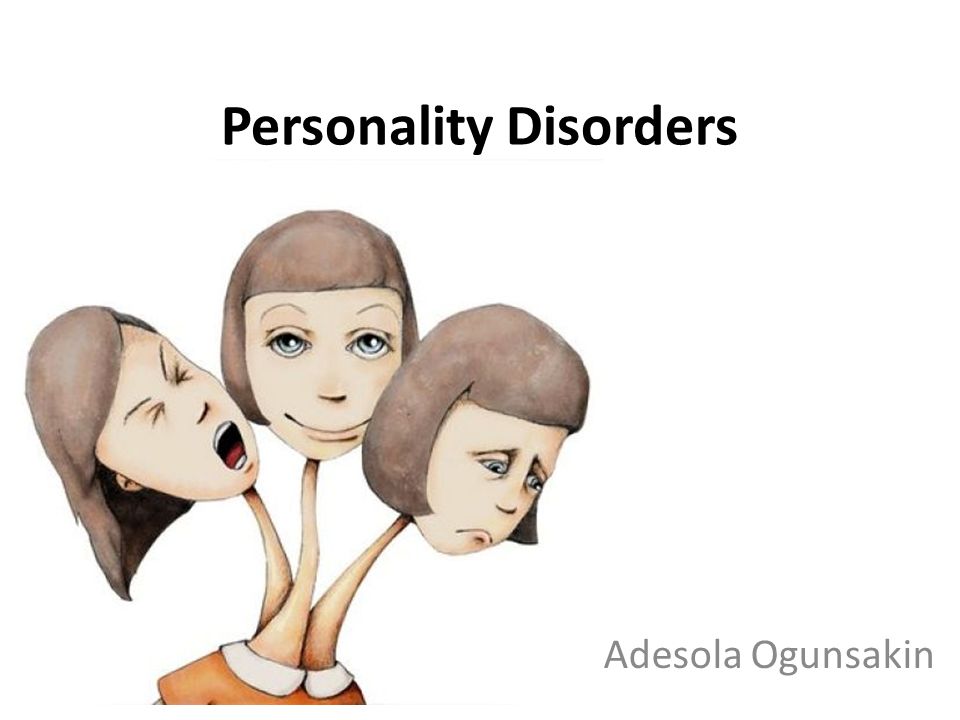 The Hollywood beauty for a long time could not fall in love with her newborn daughter and more than once thought about suicide: "I didn't want to hold the child, I didn't want to look at him. I cried for days and thought I had made the worst mistake of my life." Psychologists and a loving husband who supported her helped Brooke Shields to overcome a difficult emotional state and return to her usual life.
Elton John: bulimia
Outrageous British singer and composer, who sold more than 300 million records, was repeatedly treated for drug and alcohol addictions. In addition, in his youth, he faced an eating disorder. According to Elton John himself, the most difficult thing was to say the words "I need help." For many years, the musician struggled with bulimia. "I was paranoid about my weight, but I couldn't stop eating. For breakfast, I cooked a roast, followed by 20 bowls of clams and a tub of ice cream. I overeat, made myself sick, and then repeated the same thing, "he said.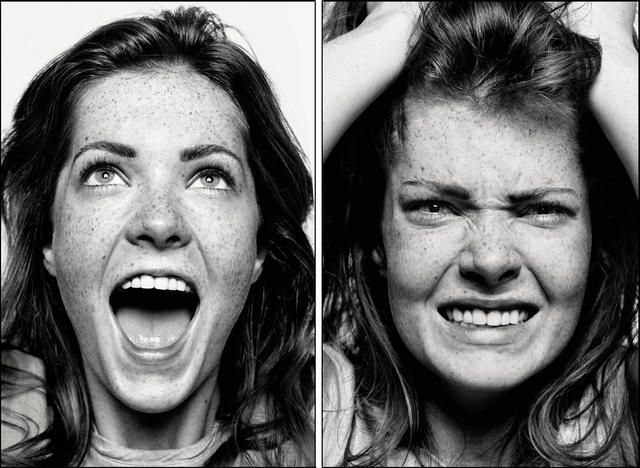 At 1990, when everything went too far, Elton John turned for psychological help to one of the hospitals in Chicago.
Food Addiction Symptoms: 7 Common Signs
Catherine Zeta-Jones: Bipolar Disorder
Manic-Depressive Psychosis – Oscar-winning British actress Catherine Zeta-Jones has been living with this diagnosis for many years. Exacerbation of the disease is usually accompanied by severe mood swings, suicidal thoughts, feelings of anxiety and unmotivated anxiety. It all started in 2010, when doctors discovered stage 4 throat cancer in the star's husband. As a result, Zeta-Jones experienced extreme stress, after which she had her first problems. A year later, the actress had to undergo treatment for bipolar disorder in a psychiatric clinic in Connecticut. But this was not enough: the frequent depression of Zeta-Jones caused the spouses to quarrel. Later, the couple was still able to overcome the crisis and reunite.
Chris Evans: social anxiety
In an interview with Rolling Stone, the Marvel Cinematic Universe star admitted that he suffers from social anxiety.
For fear of "losing his anonymity" and drawing too much attention to himself, he almost gave up his most famous role. The therapist helped Evans to get rid of prejudices and make the right decision. The symptoms of this disorder are most pronounced when the actor is forced to maintain "stupid superficial discussions" or defile on the red carpet. According to the star, for him it's like "30 minutes of walking on burning coals." To stop the internal dialogue, the American studied spiritual practices with an Indian guru for three weeks. Today meditation helps Chris Evans to cope with anxiety.
Dharma marketing: how meditation became mainstream and how powerful it is
Ariana Grande: post-traumatic stress disorder
In 2017, the life of an American actress and singer suffered a severe shock: the terrorist attack at her concert in Manchester claimed the lives of 22 people. In addition, more than 500 attendees of the show were injured.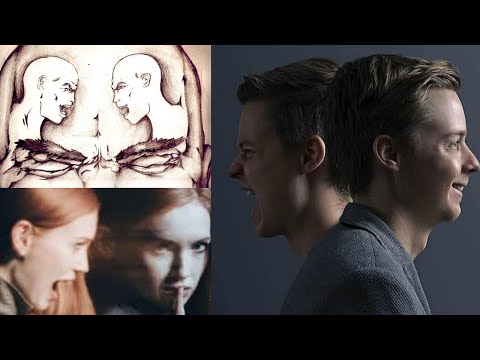 All this could not but affect the mental state of the girl - the doctors diagnosed her with post-traumatic syndrome. "When I got home from the tour, it was really hard. I don't think I'll ever be able to talk about it and not cry," Grande shared. Even after several years, she could not cope with the disorder. Last spring, the singer posted a snapshot of her brain on Instagram. In the photo you can see a lot of white spots - these are areas that have been affected by post-traumatic syndrome.
Amanda Seyfried: obsessive thoughts
Actress Amanda Seyfried does not hide the fact that she suffers from an incurable mental disorder - obsessive-compulsive disorder. It manifests itself through obsessive thoughts and ideas that cause anxiety. To get rid of this, people usually perform various repetitive and meaningless actions. For example, they often wash their hands or align the position of objects. Amanda Seyfried was referred to a psychiatrist when she convinced herself she had cancer.
Today, the actress controls her condition with the help of antidepressants. "I have been taking small doses since I was 19years and do not plan to stop. Even if it's placebo, I don't want to risk it. Although, when I grew up, fears and obsessive thoughts became much less, "said the girl.
11 Celebrities with mental disorders
Komsomolskaya Pravda
Healthy medicine
Oleg Kolesov
August 9, 2015 13:47
Manic-depressive psychosis, clinical depression, schizophrenia, personality undressing ...
Karri Fisher, Karri Fisher, Karri Fisher, Karri Fisher, Karri Fisher, Karri Fisher, Karri Fisher, who played Princess Leia in the famous Star Wars saga, has been suffering from bipolar affective disorder for many years. Photo: still from movie
We often admire stars, get inspired by them, and want to be like them. We dress like them and go on diets named after them.
But sometimes even stars have moments with which they would not want to have anything to do.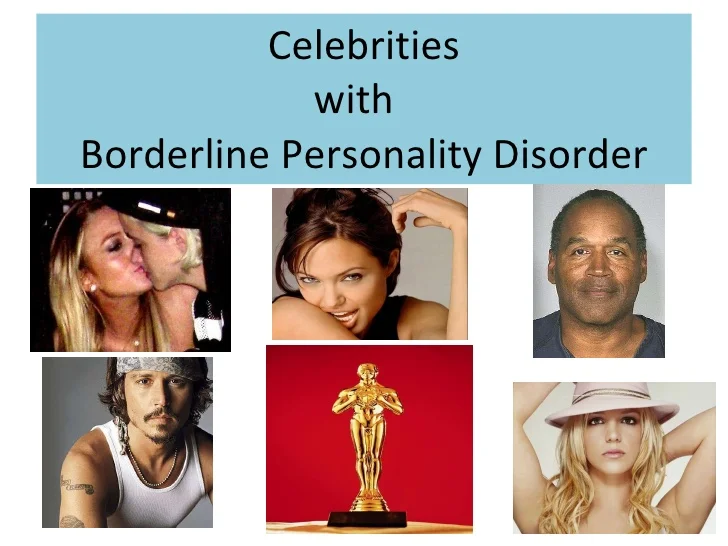 For example, any disease. And especially if it is mental.
Meanwhile, the star lives with it, does not give up and even manages to make an enviable career! Their example is science to others. For example...
KATHRYN ZETA-JONES - MANIC-DEPRESSIVE PSYCHOSIS
One of the most beautiful and glamorous women in Hollywood, not to mention her talent. Before her once could not resist even Michael Douglas. Meanwhile, the actress has been suffering from bipolar disorder - or rather, manic-depressive psychosis - for many years, and has even been hospitalized several times. However, she does not make a secret of her problem and speaks openly about it, as well as her struggle with the disease, because she believes that this will help many people with the same diagnosis.
Photo: SPLASH NEWS
WINSTON CHURCHILL - DEPRESSION
Unexpected, right? When we talk about Churchill, we think of a great man of extraordinary ability, who had a sharp mind and a great sense of honour.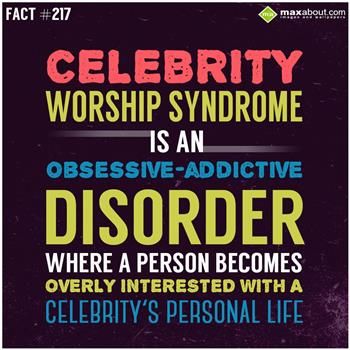 But few people know that the British Prime Minister suffered from severe clinical depression. And by the way, some historians believe that it was his depression that helped him to be such an effective leader.
Photo: GLOBAL LOOK PRESS
HALLEY BERRY - LONG-TERM DEPRESSION
When you look at the beautiful Halle Berry, and when you admire her radiant bright smile, you simply cannot imagine that such a positive outlook on life was not always with the beauty. In 2007, in an interview, she admitted that she had been battling depression for years and had even attempted suicide.
Photo: SPLASH NEWS
MICHAEL PHELPS - ATTENTION DEFICIENCY AND HYPERACTIVITY SYNDROME
One of the greatest swimmers of all time has won multiple Olympic gold medals and set several world records. However, these achievements of his are a direct consequence of his childhood illness. At a young age, he was diagnosed with ADHD, Michael suffered from increased hyperactivity.
Often this goes away in people as they grow older, but the future champion had a severe form. In fact, this disease is a sign of an unbalanced nervous system and may not have the best effect in the future, therefore, it often requires medical intervention. Michael was lucky - he came across a good doctor, and she helped redirect the boy's irrepressible energy to sports. For swimming. What happened next, we all know well!
Photo: REUTERS
WYNONA RIDER - KLEPTOMANIA
A two-time Academy Award nominee and a wealthy woman, she has been in the dock more than once... for theft. It would seem, why? It's easy for her to buy whatever she wants. However, for people suffering from kleptomania, the question is not to get something for free, a person needs to steal. And this is not a competition with girlfriends or a test of myself: can I – can't I? This is a special disease of the brain, a real mental disorder. On one of the trials with Winona, a video from a surveillance camera in the store was presented, which shows that the actress cut off price tags from clothes right on the trading floor, in front of customers.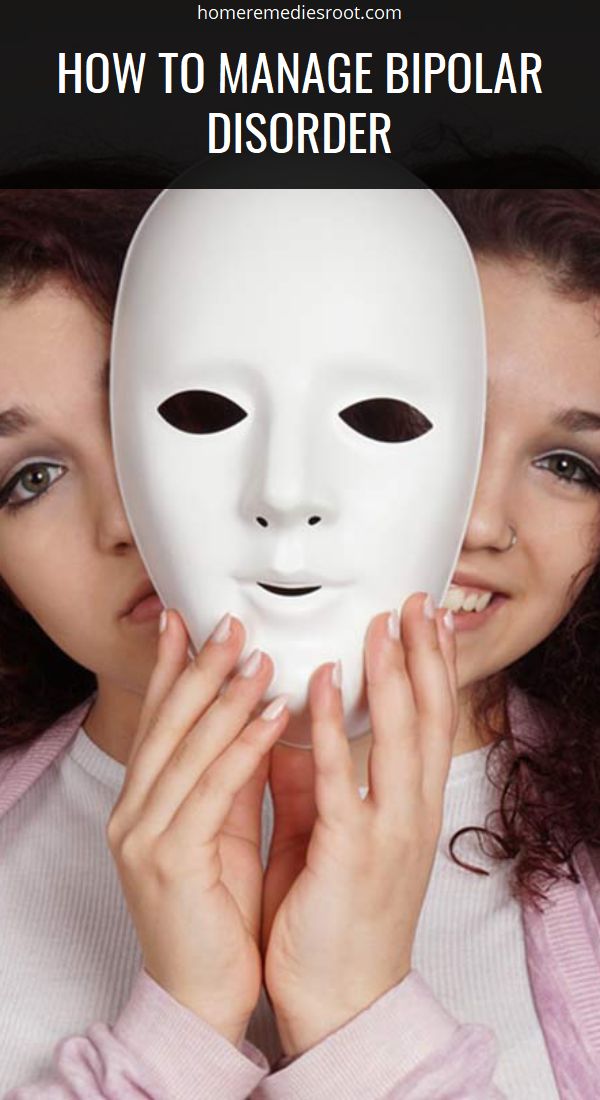 A mentally normal person would never do that.
Photo: SPLASH NEWS
AMANDA BINES - SCHIZOPHRENIA
Her paranoid remarks towards some of her colleagues in the shop were tolerated by everyone. Until last year, she doused her Chihuahua with gasoline from a canister and was about to set it on fire. Auto-da-fe was prevented by a passer-by. The actress of the comedy genre was hospitalized in a clinic, where she was diagnosed with schizophrenia. Amanda went through a long course of treatment and is now back to filming.
Photo: SPLASH NEWS
SALVADOR DALI - SCHIZOPHRENIA
Another famous schizophrenic who created a great many works of art - and as it turned out later, as a result of his oddities, the cause of which was a severe form of schizophrenia.
Photo: KP archive
MARY-KATE OLSEN - ANOREXIA NERVOUS
Even in high school, the twin began to lose weight, and eventually brought herself to the stage of failure of some organs.
This was followed by six weeks of treatment for anorexia nervosa in a rehabilitation center. Today, the girl is fine and advises everyone who goes on a strict diet to think several times, and then cut off: "I would not wish anyone what I experienced myself."
Photo: SPLASH NEWS
DREW BARRYMORE - BIPOLAR DISORDER
Has been suffering from the disease for most of her life and was even hospitalized because of it at the age of 14. Then she tried to commit suicide. Later, she told doctors, "I wanted to be like the ocean, with huge waves. And get everything, not highs or lows." Go figure out what she meant.
Photo: SPLASH NEWS
VERNE TROYER - EPILEPSY
This is already a nervous disease, but many doctors continue to evaluate it as mental. About 40 million suffer from epilepsy worldwide. Including many famous people. Caesar, Peter the Great, Dostoyevsky, Nobel, Curtis, Agatha Christie… And recently Verne Troyer, the star of Austin Powers: The Spy Who Shagged Me, was hospitalized due to an epileptic attack.
Photo: REUTERS
HERSHEL WALKER - DISPLACED PERSONALITY
The former NFL athlete struggled with dissociative identity disorder (also known as split personality disorder) for many years. And for people who have the same diagnosis, he advises looking at their problem from a different angle: "You know, I began to perceive my diagnosis as an assistant, as a survival mechanism in order to overcome something."
Photo: SPLASH NEWS
SEE ALSO
Eight stars with serious incurable diseases
Do you often complain about your health? At the first trifling cold, do you consider yourself the most unfortunate person in the world? Take an example from the beautiful and successful! Some of them have a history of a diagnosis more serious than your cold. But that doesn't stop them from staying on top of the wave (read more)
One of the Olsen sisters is terminally ill
The star of the movie "Two: Me and My Shadow" twin Ashley Olsen suffers from an incurable disease.

Surrounded by the actress, they reported that the 28-year-old girl had a rare disease - tick-borne borreliosis. Or it is also called Lyme disease (more)
Hollywood legend Omar Sharif suffered from Alzheimer's disease
Two Golden Globe winner and Oscar nominee Omar Sharif, it turned out, struggled with the disease for three years. According to the son of Egyptian actor Tarek El-Sharif, his father has recently been often interested in the affairs of his ex-wife, who died in January of this year, and could not always remember the names of his films. In addition, when fans approached him, he thought that this was "a person whom he knew, but forgot his name" (more)
Age category of the site 18+
The online publication (website) is registered by Roskomnadzor, certificate El No. FS77-80505 dated March 15, 2021.
I.O. EDITOR-IN-CHIEF OF THE SITE - KANSKY VICTOR FYODOROVICH.
THE AUTHOR OF THE MODERN VERSION OF THE EDITION IS SUNGORKIN VLADIMIR NIKOLAEVICH.