Careers for isfp personality types
The Best Careers for ISFP Personality Types
The ISFP at Work
ISFPs want to feel personally engaged with their work, and seek careers which allow them to express themselves or participate in a cause they believe in. ISFPs typically enjoy hands-on activities, and often gain satisfaction when they can create a tangible result from their efforts. An ideal job for an ISFP allows them to clearly observe the fruits of their labor, in a context that feels significant and consistent with their values.
ISFPs like a courteous, cooperative work environment where they can work quietly, with support when they need it. Because ISFPs are so tuned to their physical surroundings, it's often important to them that their work environment is aesthetically pleasing.
ISFPs generally prefer to keep a low profile and do not usually like to be in positions that require them to speak publicly or lead large groups. Although they often prefer to work independently, when they do work with others, ISFPs want their colleagues to be flexible, supportive, and loyal to the team.
The ISFP on a Team
ISFPs are sensitive, helpful team members who look for opportunities to contribute in an immediate, practical way. They want to assist other people and provide support, and often take on the role of listener. Oriented to cooperation, the ISFP will look for ways to compromise and accommodate others. They tend to step in when others need help and are often prepared with specific, relevant data that can help the team understand the facts of the situation.
ISFPs are at their best when they can work with others in a supportive, action-oriented role. They excel at creatively solving problems to meet people's immediate needs. ISFPs shy away from theory and future projections, and may become impatient with ideas that have no concrete benefit for people. ISFPs are characteristically unassuming, and may be reluctant to advocate strongly for their own perspective on a team. They can become frustrated with team members who are domineering or competitive, and do best on a caring, egalitarian team where everyone's contribution is appreciated.

For more information: What's Your Type of Career?
The ISFP as a Leader
In leadership positions, ISFPs are driven by a personal mission and interested in helping their teams cooperate to accomplish realistic goals. Their strengths lie in understanding the needs and concerns of the people they work with and adapting gracefully to changing circumstances. ISFP leaders are practical and down-to-earth, good at sizing up resources and assessing the requirements of the current situation. They are good at building trust and leading by example, preferring to be quietly supportive rather than authoritarian or domineering.
ISFPs often prefer not to be in a leadership role, but are sometimes motivated to take the lead when the project is personally significant to them. When they do lead, they do best heading a small, cooperative team to achieve practical and tangible results.
Top Careers for the ISFP
Top careers for the ISFP include:
ISFP Careers to Avoid
It is important to note that any personality type can be successful in any occupation.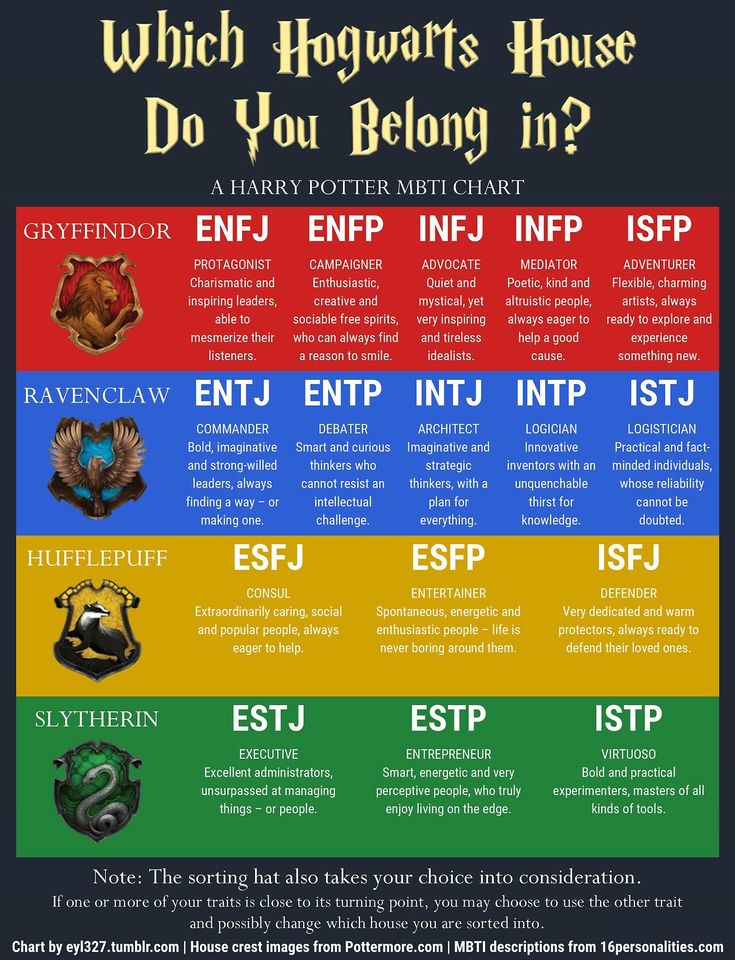 However, some occupations are well suited to the natural talents and preferred work style of the ISFP, while other occupations demand modes of thinking and behavior that do not come as naturally to the ISFP. Occupations that require the ISFP to operate outside their natural preferences may prove stressful or draining, and often sound unappealing to ISFPs who are choosing a career.
The following occupations have been found to be unpopular among ISFPs, based on data gathered from surveys of the general population.
Barber, Hairdresser, or Cosmetologist Career Profile | Job Description, Salary, and Growth
Barbers, hairstylists, and cosmetologists provide haircutting, hairstyling, and a range of other beauty services.
Duties
Barbers, hairstylists, and cosmetologists typically do the following:
Inspect and analyze hair, skin, and scalp to recommend treatment
Discuss hairstyle options
Wash, color, lighten, and condition hair
Chemically change hair textures
Cut, dry, and style hair
Receive payments from clients
Clean and disinfect all tools and work areas
Barbers, hairstylists, and cosmetologists provide hair and beauty services to enhance clients' appearance.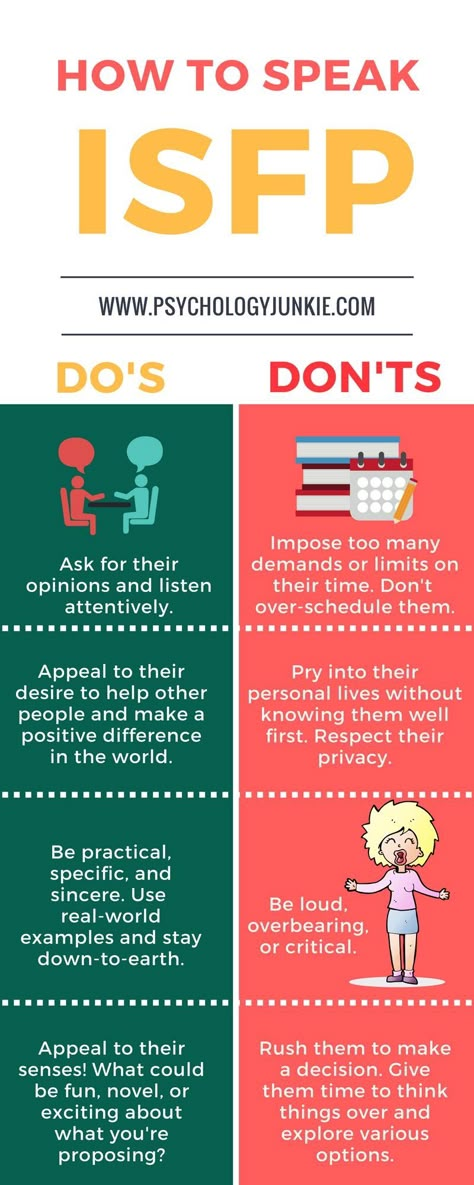 Those who operate their own barbershop or salon have managerial duties that may include hiring, supervising, and firing workers, as well as keeping business and inventory records, ordering supplies, and arranging for advertising.
Barbers cut, trim, shampoo, and style hair, mostly for male clients. They also may fit hairpieces, perform facials, and offer facial shaving. Depending on the state in which they work, some barbers are licensed to color, bleach, and highlight hair and to offer permanent-wave services. Common tools include combs, scissors, straight razors, and clippers.
Hairstylists offer a wide range of hair services, such as shampooing, cutting, coloring, and styling. They often advise clients, both male and female, on how to care for their hair at home. Hairstylists also keep records of products and services provided to clients, such as hair color, shampoo, conditioner, and hair treatment used. Tools include hairbrushes, scissors, blow dryers, and curling and flat irons.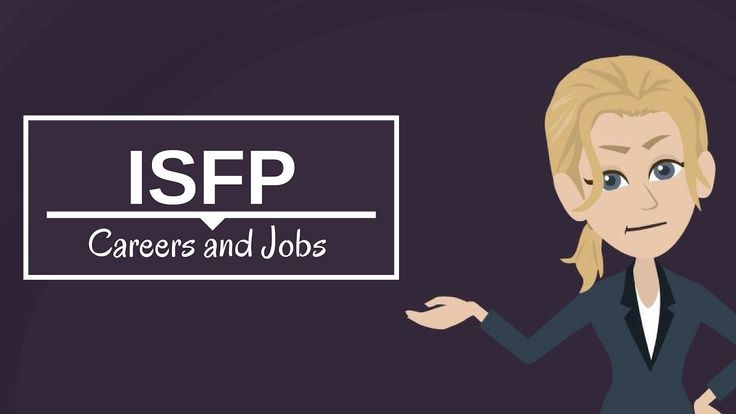 Cosmetologists provide scalp and facial treatments and makeup analysis. Some also clean and style wigs and hairpieces. In addition, most cosmetologists actively recommend professional hair care products or salon hair care products.
Work Environment
Barbers held about 82,300 jobs in 2018. The largest employers of barbers were as follows:
| | |
| --- | --- |
| Self-employed workers                                         | 75% |
| Personal care services | 24 |
Hairdressers, hairstylists, and cosmetologists held about 683,800 jobs in 2018. The largest employers of hairdressers, hairstylists, and cosmetologists were as follows:
| | |
| --- | --- |
| Personal care services | 47% |
| Self-employed workers                                         | 44 |
| Retail trade | 7 |
Barbers, hairstylists, and cosmetologists work mostly in a barbershop or salon, although some work in a spa, hotel, or resort.

Some lease booth space from a salon owner. Some manage salons or open their own shop after several years of experience.
Barbers, hairstylists, and cosmetologists usually work in pleasant surroundings with good lighting. Physical stamina is important, because they are on their feet for most of their shift. Prolonged exposure to some chemicals may cause skin irritation, so they often wear protective clothing, such as disposable gloves or aprons.
Work Schedules
Many barbers, hairstylists, and cosmetologists work full time; however, part-time positions are also common. Those who run their own barbershop or salon may have long workdays. Work schedules often include evenings and weekends―the times when barbershops and beauty salons are busiest. Those who are self-employed usually determine their own schedules.
Education and Training
All states require barbers, hairstylists, and cosmetologists to be licensed. To qualify for a license, candidates are required to graduate from a state-approved cosmetology program.

Education
A high school diploma or equivalent is required for some positions. In addition, every state requires that barbers, hairstylists, and cosmetologists complete a program in a state-licensed barber or cosmetology school. These programs are mainly found in postsecondary vocational schools and typically lead to a postsecondary nondegree award or certificate. Most of these workers take advanced courses in hairstyling or in other personal appearance services to keep up with the latest trends. Those who want to open their own business also may take courses in sales and marketing.
Licenses, Certifications, and Registrations
Barbers, hairstylists, and cosmetologists must obtain a license in order to work. Qualifications for a license vary by state, but generally, a person must fulfill the following criteria:
Reached a minimum age of 16
Received a high school diploma or equivalent
Graduated from a state-licensed barber or cosmetology school
After graduating from a state-approved training program, students take a state licensing exam that includes a written test and, in some cases, a practical test of styling skills or an oral exam.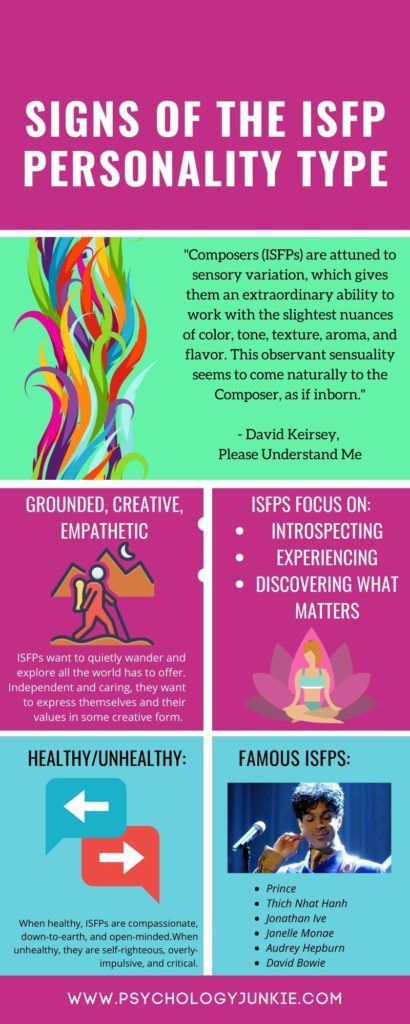 In many states, cosmetology training may be credited toward a barbering license and vice versa, and a few states combine the two licenses. A fee usually is required to apply for a license, and continuing education units (CEUs) may be required with periodic license renewals.
Some states have reciprocity agreements that allow licensed barbers and cosmetologists to get a license in another state without needing additional formal training or state board testing, but such agreements are not common. Consequently, people who want to work in a particular state should review the laws of that state before entering a training program.
Personality and Interests
Barbers, hairdressers, and cosmetologists typically have an interest in the Creating, Helping and Persuading interest areas, according to the Holland Code framework. The Creating interest area indicates a focus on being original and imaginative, and working with artistic media. The Helping interest area indicates a focus on assisting, serving, counseling, or teaching other people.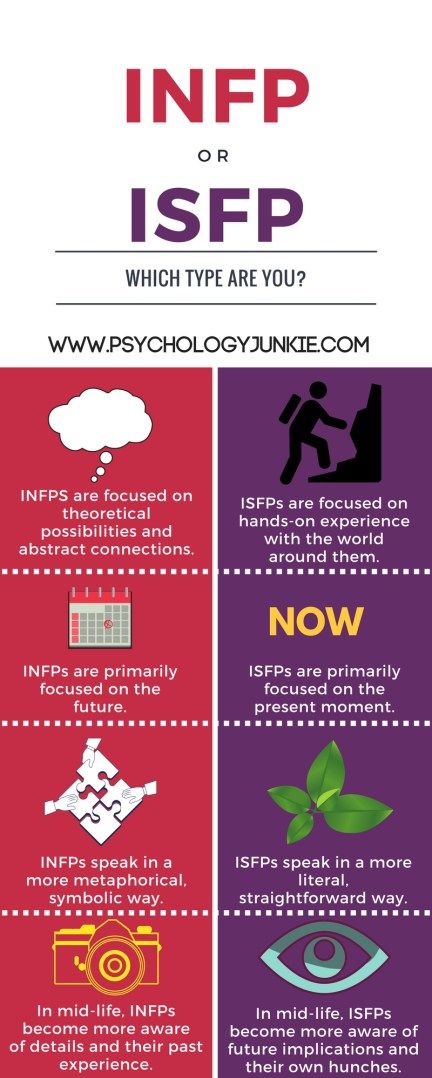 The Persuading interest area indicates a focus on influencing, motivating, and selling to other people.
If you are not sure whether you have a Creating or Helping or Persuading interest which might fit with a career as a barber, hairdresser, and cosmetologist, you can take a career test to measure your interests.
Barbers, hairdressers, and cosmetologists should also possess the following specific qualities:
Creativity. Barbers, hairdressers, and cosmetologists must keep up with the latest trends and be ready to try new hairstyles for their clients.
Customer-service skills. Workers must be pleasant, friendly, and able to interact with customers in order to retain clients.
Listening skills. Barbers, hairdressers, and cosmetologists should be good listeners. They must listen carefully to what the client wants in order to make sure that the client is happy with the result.
Physical stamina.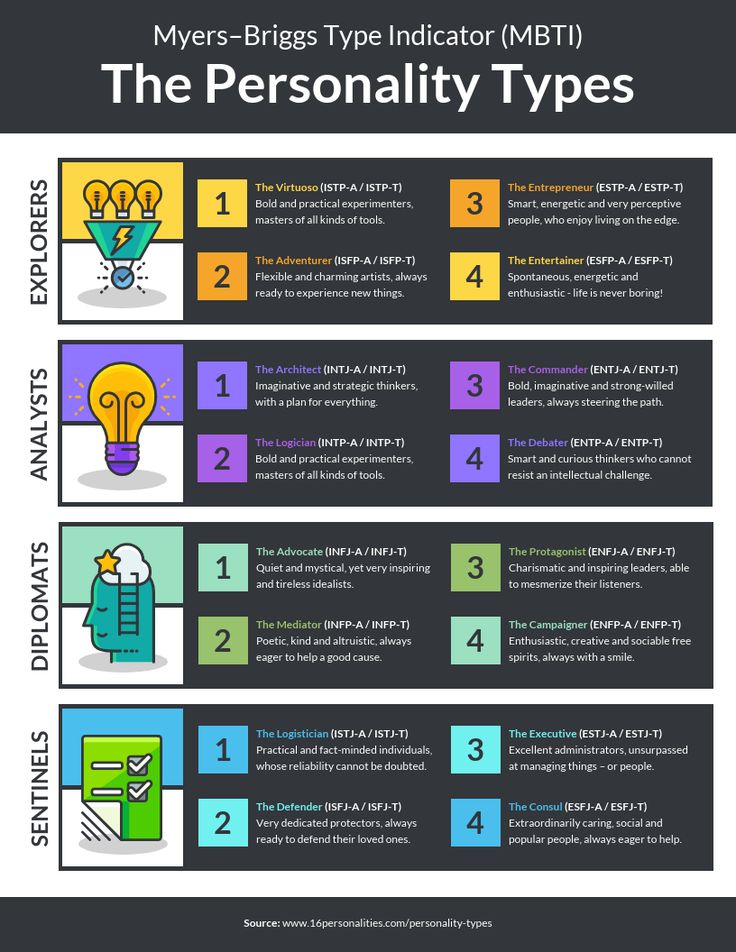 Barbers, hairdressers, and cosmetologists must be able to stand on their feet for long periods.
Tidiness. Workers must keep a neat personal appearance and keep their work area clean and sanitary. This requirement is necessary for the health and safety of their clients, as well as to make the clients comfortable enough to want to return.         
Time-management skills. Time-management skills are important in scheduling appointments and providing services. For example, routine haircuts do not require the precise timing of some other services, such as applying neutralizer after a permanent wave. Clients who receive timely hair care are more likely to return.
Pay
The median hourly wage for barbers was $14.50 in May 2019. The median wage is the wage at which half the workers in an occupation earned more than that amount and half earned less. The lowest 10 percent earned less than $9.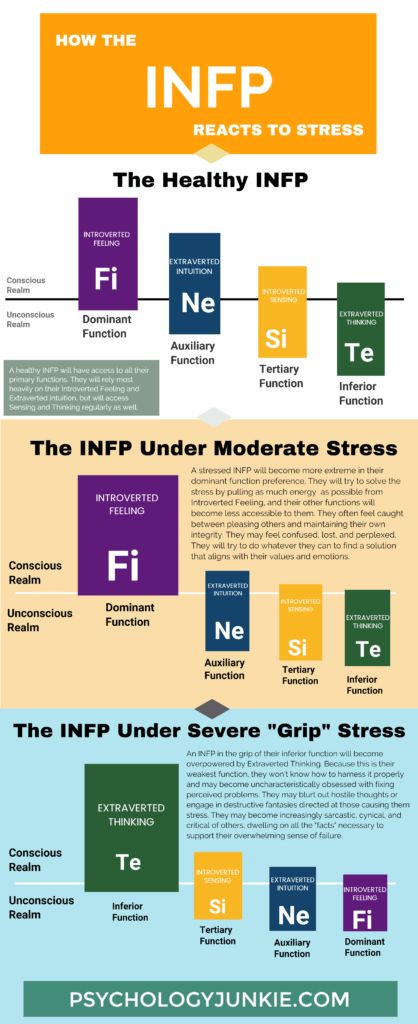 76, and the highest 10 percent earned more than $27.23.
The median hourly wage for hairdressers, hairstylists, and cosmetologists was $12.54 in May 2019. The lowest 10 percent earned less than $8.86, and the highest 10 percent earned more than $24.94.
In May 2019, the median hourly wages for barbers in the top industries in which they worked were as follows:
| | |
| --- | --- |
| Personal care services                                         | $14.44 |
In May 2019, the median hourly wages for hairdressers, hairstylists, and cosmetologists in the top industries in which they worked were as follows:
| | |
| --- | --- |
| Personal care services                                         | $13.08 |
| Retail trade | 10.37 |
Barbers, hairstylists, and cosmetologists may receive tips from customers. High quality work and customer service usually contribute to greater tip totals.
Many barbers, hairstylists, and cosmetologists work full time; however, part-time positions are also common.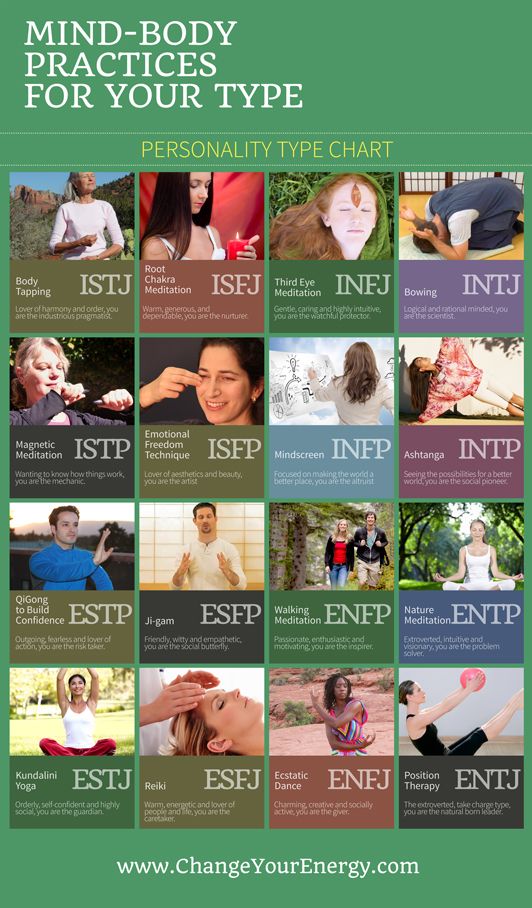 Those who run their own barbershop or salon may have long workdays. Work schedules often include evenings and weekends―the times when beauty salons and barbershops are busiest. Those who are self-employed usually determine their own schedules.
Job Outlook
Employment of barbers, hairstylists, and cosmetologists is projected to grow 8 percent from 2018 to 2028, faster than the average for all occupations. The need for barbers will stem primarily from an increasing population, which will lead to greater demand for basic hair care services. In addition, demand for hair coloring, hair straightening, and other advanced hair treatments has risen in recent years, a trend that is expected to continue over the coming decade.
Job Prospects
Overall job opportunities are expected to be good. A large number of job openings will stem from the need to replace workers who transfer to other occupations, retire, or leave the occupation for other reasons. However, workers should expect strong competition for jobs and clients at higher paying salons, of which there are relatively few and for which applicants must compete with a large pool of experienced hairstylists and cosmetologists.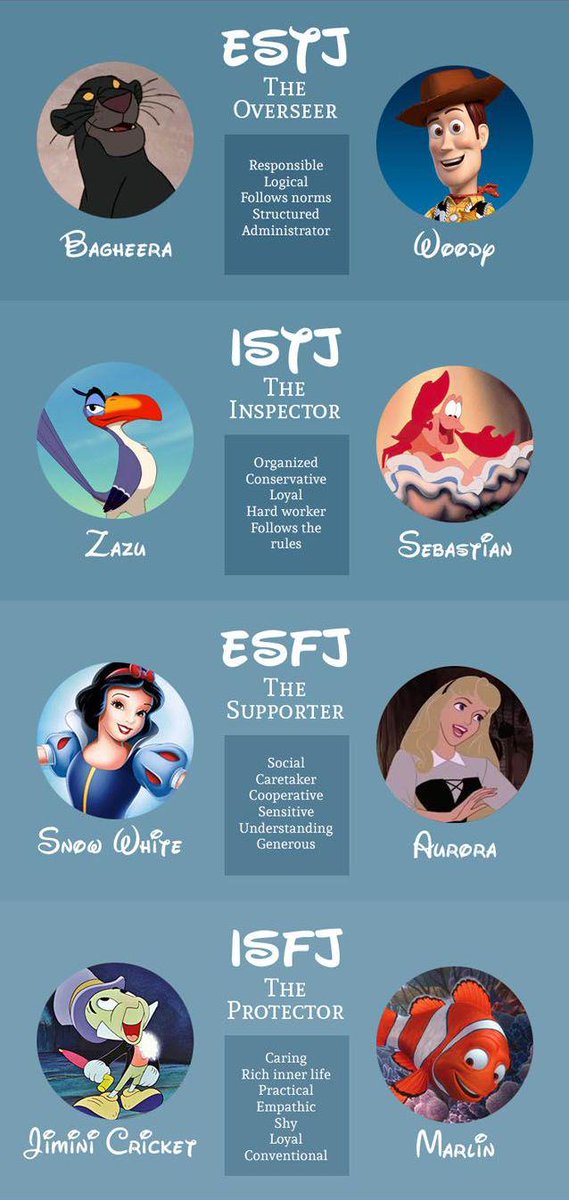 For More Information
For more information about barbers, hairstylists, and cosmetologists, including education and training, visit
American Association of Cosmetology Schools
Beauty Schools Directory
National Association of Barber Boards of America
For information about state licensing, practice exams, and other professional links, visit
National-Interstate Council of State Boards of Cosmetology
Professional Beauty Association
Where does this information come from?
The career information above is taken from the Bureau of Labor Statistics Occupational Outlook Handbook. This excellent resource for occupational data is published by the U.S. Department of Labor every two years. Truity periodically updates our site with information from the BLS database.
I would like to cite this page for a report. Who is the author?
There is no published author for this page. Please use citation guidelines for webpages without an author available.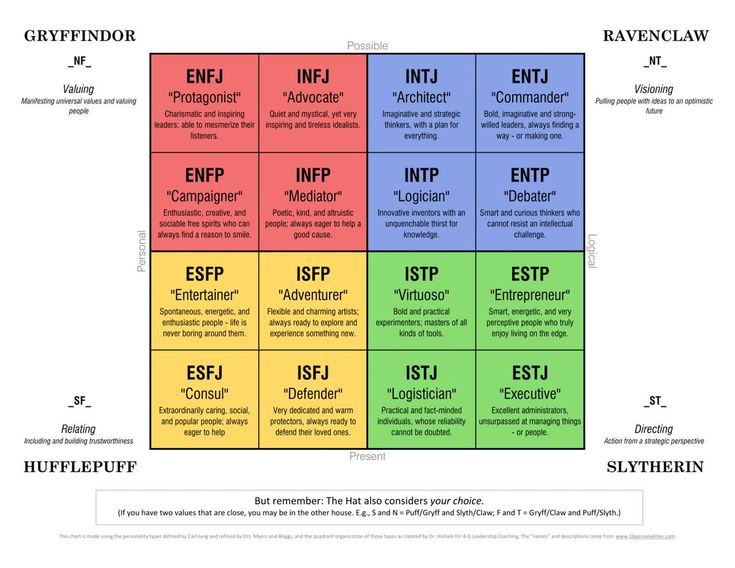 I think I have found an error or inaccurate information on this page. Who should I contact?
This information is taken directly from the Occupational Outlook Handbook published by the US Bureau of Labor Statistics. Truity does not editorialize the information, including changing information that our readers believe is inaccurate, because we consider the BLS to be the authority on occupational information. However, if you would like to correct a typo or other technical error, you can reach us at [email protected].
I am not sure if this career is right for me. How can I decide?
There are many excellent tools available that will allow you to measure your interests, profile your personality, and match these traits with appropriate careers. On this site, you can take the Career Personality Profiler assessment, the Holland Code assessment, or the Photo Career Quiz.
Personality types and IT: what profession to choose?
Career and self-realizationKnow yourself
Photo

Getty Images
Now the most popular professions in IT are the developer, tester and analyst.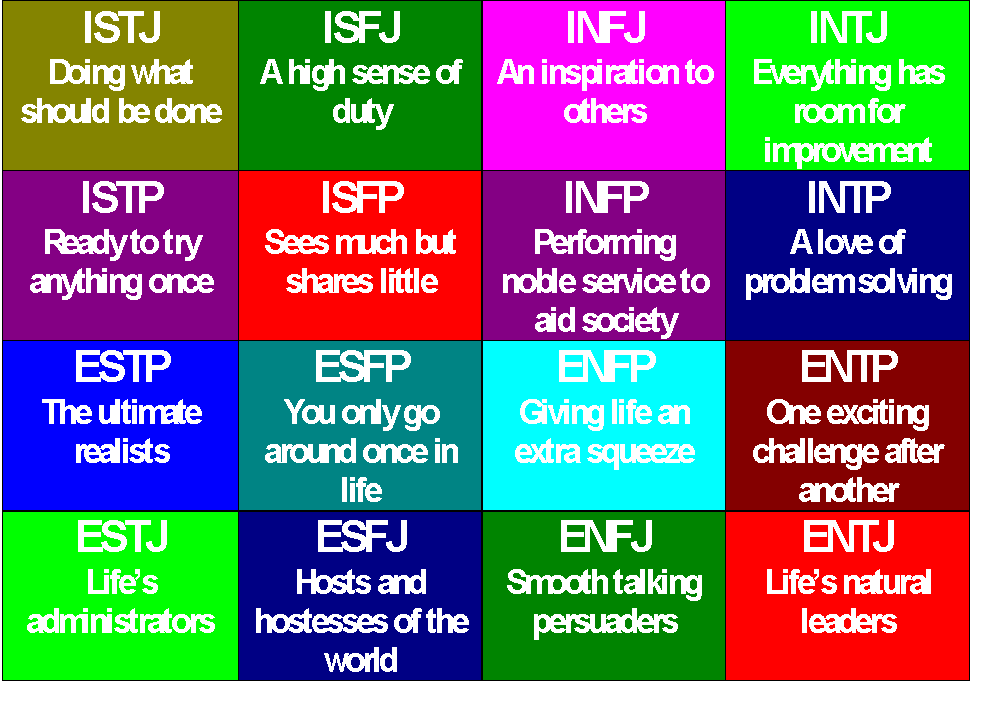 It's just that they're not for everyone. A person can unlearn one of the specialties, work for several months and one morning realize that he no longer wants to do his job.
To avoid this, you need to choose the profession that suits your character and interests. Experts Skypro explain who is better to work with depending on the MBTI personality type.
What is an MBTI typology?
This is a testing technique based on Carl Jung's "Psychological Types". It was invented by psychologists Isabelle Briggs Myers and Katherine Briggs, which is why MBTI is also called the Myers-Briggs typology. After passing the test, you will receive a certain order of four letters-meanings that describe you and refer to one of 16 personality types. For example, ESFJ, INTP or ENTJ.
Meanings of letters in typology
1. What is your consciousness focused on:
E — extraversion,
I — introversion.
2. How do you navigate in different situations:
S — rely on material information,
N — rely on intuition.
3. How do you make decisions:
T - based on logic,
F - based on emotions.
4. How do you make decisions?
The typology takes into account the main features of your personality, so based on its results, you can determine which profession suits you best.
ESTJ: realist, leader, administrator
Characteristics: finishes what he starts. He does not leave work until he understands the task at hand. Prefers to act rather than dream. He wants others to treat his work as responsibly as he does.
Jobs: tester, analyst.
ENTJ: Commander, Entrepreneur
Characteristics: knows how to lead a team at work and easily organizes a party or a trip. Makes plans and brings them to life. Motivates others to achieve goals.
Where to work: marketer, product manager.
ISTJ: organizer, inspector
Description: performs all tasks consistently.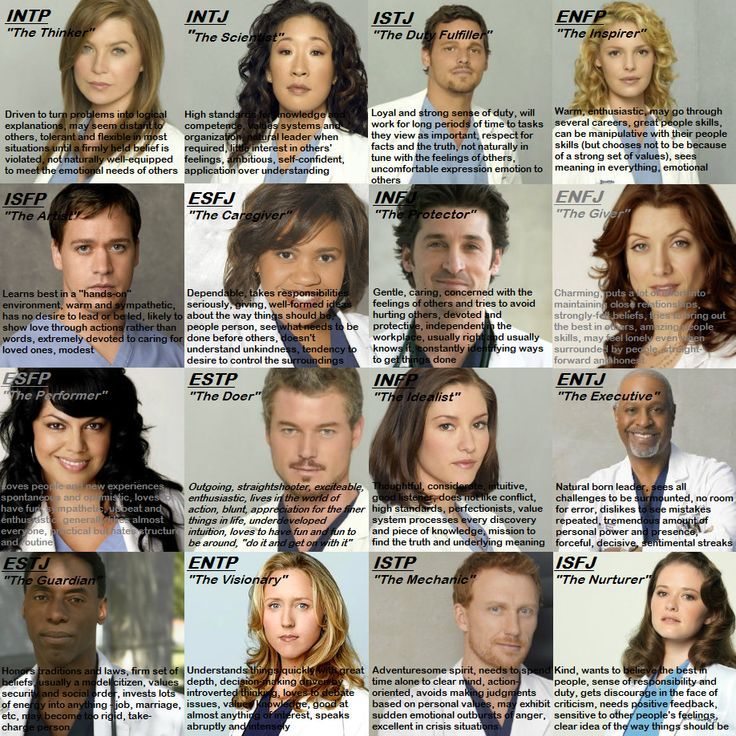 To achieve the goal, he can work 12 hours every day. Finishes things even if he doesn't want to.
Job: web developer, tester, mobile app developer.
ENFJ: mentor, trainer
Feature: leader. He sees the potential in other people, helps them develop. Often has a high authority in the environment, so he easily leads people along with him.
Job: IT recruiter, project manager.
ESFJ: teacher, enthusiast
Characteristics: puts the interests of others before his own. Helps to find solutions in difficult situations. He likes to communicate and can find a common language with both the developer and the director of the company.
Job: project manager, development or marketing team leader, IT recruiter.
INTJ: analyst, inspirer
Characteristics: tries to complete tasks perfectly, does not leave things halfway.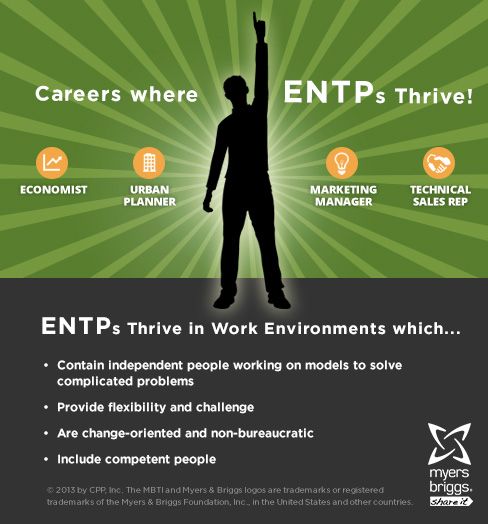 He likes to work alone - communicates with the team only on business. Constantly analyzes his own and other people's actions and words in order to do better next time. He tries to look at the same situation from different points of view.
Job: analyst, tester, web developer, designer, mobile developer.
Photo

Getty Images
INFJ: consultant, adviser
Characteristic: understands the feelings and motivations of other people, so he can tell more about a person than he knows about himself. Able to establish effective communication and processes in a team. To draw conclusions, he collects a lot of information and studies the situation from different angles.
Job: project manager, IT recruiter.
ISFJ: performer, guardian
Characteristic: does not like to communicate with people.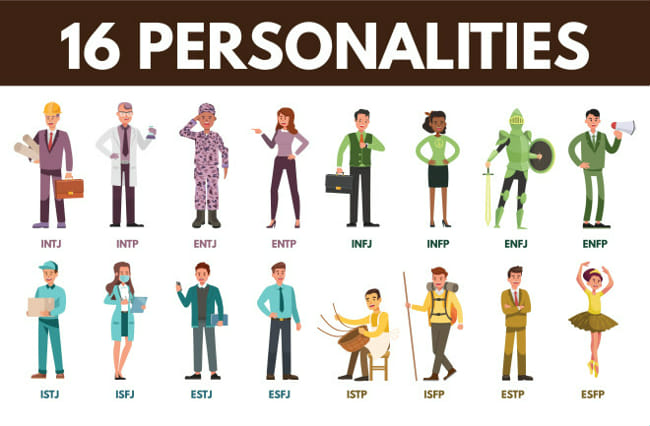 But if he communicates, he listens to their desires, and does not ignore them. Pays attention to small details and does not miss a single comma. Always follows the rules.
Where to work: tester, project manager, designer.
ENTP: inventor, dreamer
Feature: loves and knows how to manage people. Constantly looking for how to solve the problem faster and cheaper. Always trying to understand how and why tools, principles and people work.
Job: project manager, development or marketing team leader.
ESTP: fidget, realist
Characteristics: is constantly busy, you rarely see him watching TV shows. He does not like to solve problems in a standard way - he tries to find his own. Looking for adventure, often finds himself in situations in which urgent decisions need to be made, and deftly emerges victorious from them.
Job: IT recruiter, project manager, marketer.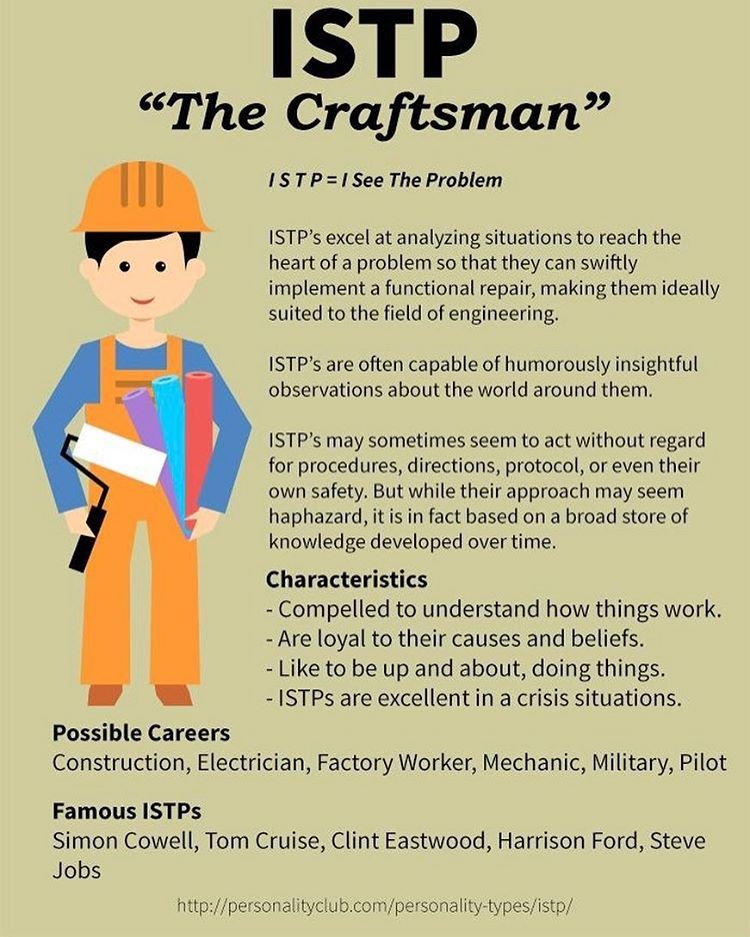 ENFP: mediator, champion
Feature: never complains about life. Likes to communicate with people. Inspired by their achievements: he comes up with his own projects and brings them to life. He openly shares his plans.
Job: IT recruiter, project manager.
ESFP: politician, doer
Characteristic: invents his own projects or improves processes and tools that already exist. Can cheer up those around you with a joke. Never refuses to help people.
Jobs: project manager, IT recruiter, marketer.
INTP: critic, analyst
Characteristics: constantly analyzes his own and other people's behavior: notices intonations, changes in facial expressions, can immediately determine what mood the interlocutor has. He communicates little, likes to work in silence.
Where to work: tester, developer, analyst.
ISTP: master, craftsman
Characteristics: deeply studies the subject that interests him, therefore he understands well how to achieve his goal.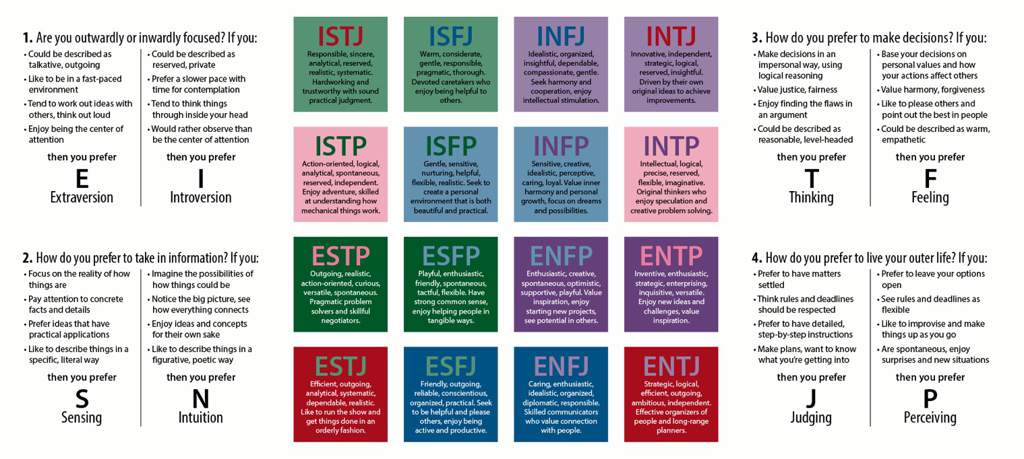 He reads a lot, disassembles technology, talks to experts on the topic to understand how the world works. Quickly finds a solution in a crisis situation, and does not feel sad and does not wait for outside help.
Occupation: marketer, project manager, designer.
INFP: contemplative, lyricist
Characteristics: generates many ideas, but does not always bring them to life. He puts his interests above the interests of society. May dress extravagantly, behave in a way that is not accepted in society - laugh too loudly or defend a different opinion from others.
Where to work: marketer, designer.
ISFP: inventor, composer
Characteristic: tries to do only what brings him pleasure. He avoids conflicts, because he is hard pressed by rude words addressed to him, and he himself always remains tactful towards others.
Where to work: designer, marketer.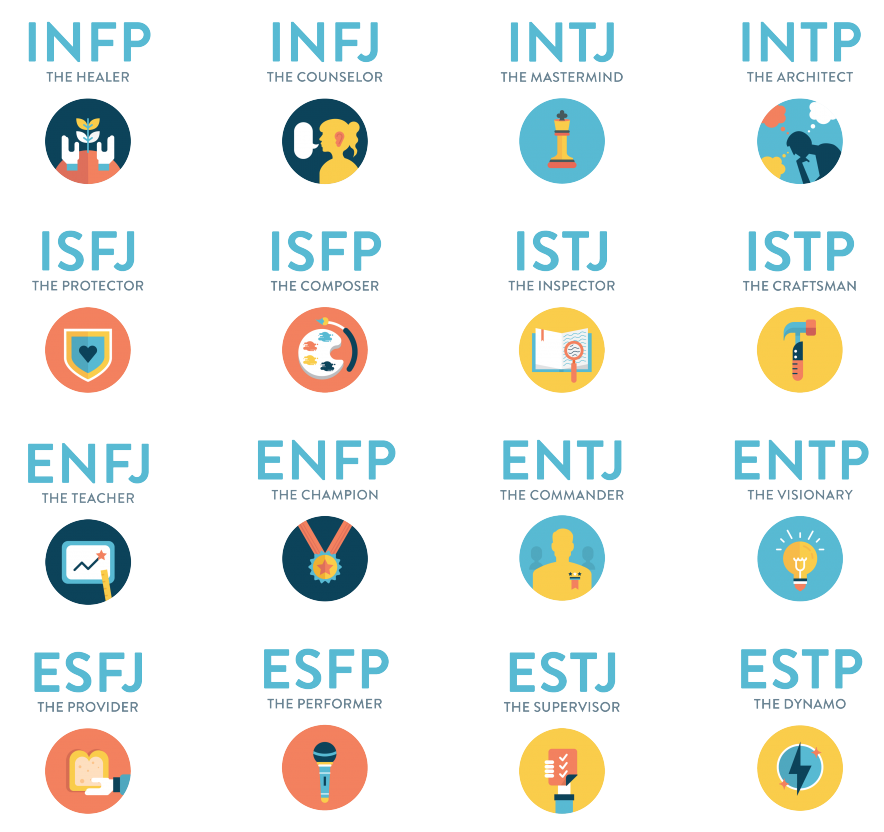 Vertical laptop holder
A well-designed workplace is not just about looking good. It is necessary so that we do not waste extra time looking for a suddenly needed notebook, and in general feel as comfortable as possible. Especially if we spend most of our time at the computer. In this case, a laptop holder is a really necessary thing.
Advertising. https://aliexpress.ru
Text: Editorial PSYCHOLOGIES.RU
New on the site
7 books that will help solve sexual problems
Sabbatical: how to go on vacation for six months
"I am a jester in society. Why don't they take me seriously?"
"I tried to leave my alcoholic husband twice, but returned each time"
"Screaming is the last argument": 3 real-life examples of how to respond to manipulation
How to properly record an audio message or tiktok
International Men's Day: what it is important for men to know in order to maintain strength and health
Why everyone in the Teplyakov family is happy: a psychologist named 3 reasons
The best careers for individuals ISTP • BUOM
By the Indeed editorial team
December 6, 2021 d.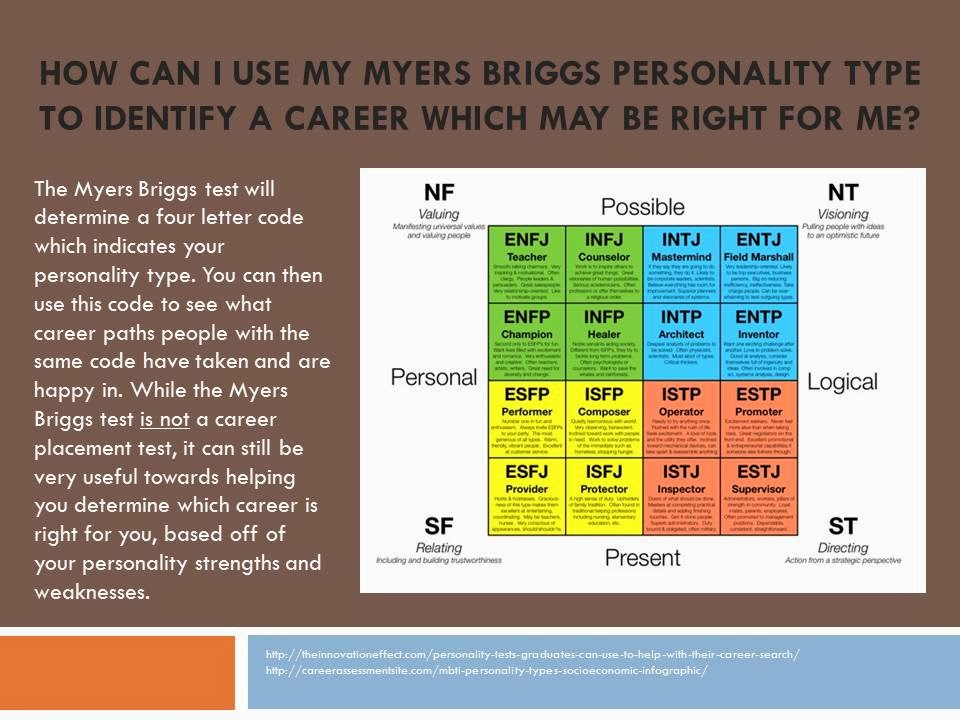 Myers-Briggs Personality Type The ISTP is usually a practical person who excels at problem solving and enjoys working alone or in small groups. This personality type excels in technical subjects and understands how things work. In this article, you'll learn more about which personality traits are associated with ISTP types and which careers are best suited to their abilities and interests.
ISTP Personality Survey
The Myers-Briggs Type Indicator Test classifies people as one of 16 personality types based on four main characteristics. The four key traits of the ISTP type are introversion, sensory, thinking, and perception. People with this personality type rely on information and facts when making decisions. ISTP types are also very adaptable and insightful.
In their work, ISTPs are known for their ability to solve problems in practice. They prefer to do most of their work on their own and can clearly focus on the task at hand. ISTP types tend to be quiet and observant, but they work well with others when needed.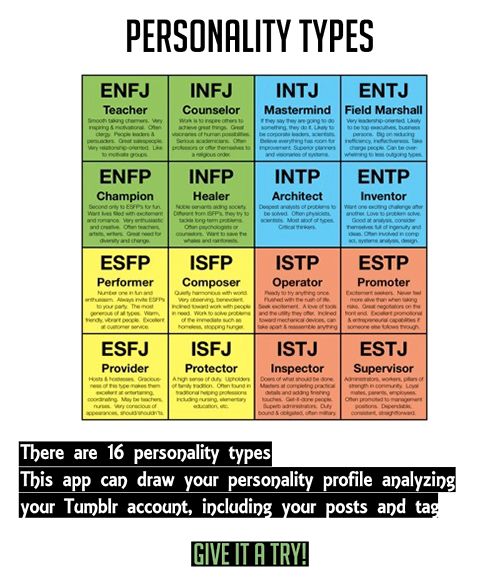 Many ISTPs pursue careers in which they can achieve tangible results. Many prefer analytical or technical challenges that allow them to apply practical solutions without the bias or emotional considerations that distract them in the work environment. When problems arise, they can adapt and find a quick solution. This personality type values ​​efficiency and logic in their work and is known to go the extra mile to see a project through to completion.
Reflective
ISTP Careers
ISTPs generally enjoy suggestive work with a practical element. They are well suited for careers that require the use of their practical skills and technical interests. Here are some of the best ISTP career matches to consider if you have this personality type.
1. Engineer
Any engineering job is great for an ISTP personality type. Their analytical mind is able to understand the complex inner workings of things. For example, as a computer hardware engineer, the ISTP type may enjoy troubleshooting and building efficient computer systems.
Engineering tasks also use the abilities of this personality type. critical thinking skills preference for logical decisions. ISTPs love the fact that engineering produces tangible results that have practical implications in the real world. The independent nature of this work also attracts ISTP types.
2. technician
Like engineering, the job of a technician requires knowledge of the ins and outs of complex equipment. ISTP personality types are well suited for this type of work as they enjoy fixing problems. Whether they work with aircraft, HVAC equipment, or electrical systems, ISTP types can put their problem-solving and logic skills to good use in this career.
People with this personality type are great at installing, maintaining and repairing a wide variety of equipment. Many technicians work individually or in small teams, which appeals to the introverted nature of ISTP types.
3. Builder
Construction work gives ISTPs the opportunity to participate in practical projects with a practical purpose.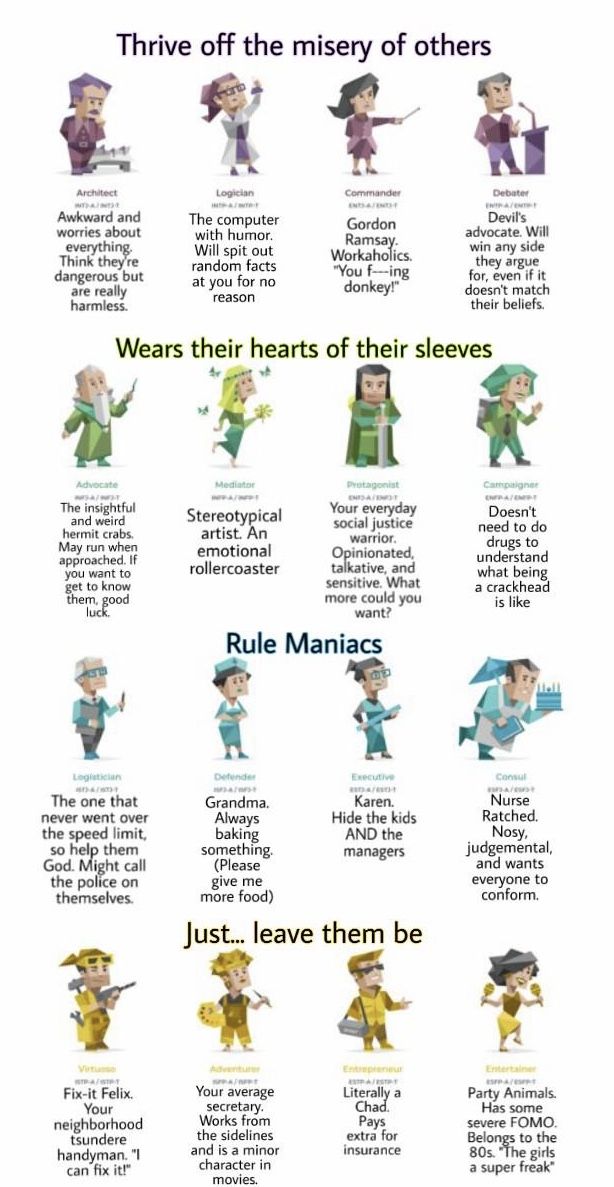 Those who like to work actively enjoy the physical element of building and repairing buildings. It also makes it possible to find logical solutions for building problems. ISTP types are detail oriented, which helps them make sure every task is done correctly and efficiently.
4. Inspector
Occupations such as building and sanitation inspectors are attractive to ISTP types because the job requires an analytical, detail-oriented mind. This type of personality is able to memorize and apply a variety of rules and regulations. ISTP types don't like to rush things, so they will spend the time it takes to carefully check every check. The independent nature of the work appeals to quiet ISTPs.
5. Driver
Handling expensive and potentially dangerous equipment requires intense concentration and attention to detail. Since ISTP personality types excel in both of these areas, they are well suited to work as a machinist. This is also a great job for ISTP types because workers can see the fruits of their labor in real time.

The machinist works alone, allowing people with this personality to enjoy the quiet, intense work they prefer.
6. Medical Examiner
Forensic science requires excellent attention to detail, problem solving skills and critical thinking skills. For these reasons, it is great for ISTP types. It involves physical evidence such as fingerprints and DNA, and much of the work takes place in a quiet laboratory environment. From collecting and analyzing samples to writing reports and recalling details while testifying in court, the job requirements of a forensic scientist make good use of traits associated with the ISTP personality type.
Which career path should an ISTP avoid?
Certain professions are not suitable for ISTP personality types due to the nature of the job. The following jobs are not preferred as ISTP assignments:
Artist: While ISTPs like to create tangible things in their work, they prefer hands-on work to creative pursuits.

Clergyman: As with social work, this career path is not suitable for the type of ISTP who prefers logical, analytical tasks.