Bipolar meal plan
7-Day Bipolar Diet Meal Plan (PDF & Menu)
Sharing is caring!
Bipolar disorder is complex in nature but can be defined by dramatic shifts in moods. People with bipolar disorder have episodes of depression (feeling very low and lethargic) and mania (feeling very high and overactive).
The benefits of diet for physical health have been well documented. However, more research is coming to light about the role diet can play in improving mental health.
While there isn't a specific diet that can cure bipolar disorder and or permanently stabilize your mood, choosing good foods can help you feel better overall and help manage the condition.
Bipolar disease can also increase the risk of diseases such as heart disease and cardiovascular disease, as people tend to have higher levels of cholesterol, triglycerides and blood pressure. Diet can play an important role when it comes to reducing these risks.
The article below will cover everything you need to know about following a bipolar diet plan and offer a sample 7 day plan to follow.
You can jump straight into the 7 day pdf of the plan here.
View 7 Day Bipolar Diet Plan PDF
Tips to Follow on a Bipolar Diet
Overall, you'll want to eat healthy, unprocessed foods. These kinds of foods will ensure you stay at a healthy weight and get all the vitamins and minerals you need for your body to properly function, both mentally and physically. 
However, there are a few tricks and tips to keep in mind for those with bipolar disorder.
Eat More Omega-3 Fatty Acids
Omega-3 fatty acids can help improve a number of risk markers, but are also important for brain health. It is thought that brain cells with more omega-3 in their membranes communicate better with other cells, improving brain function.
Various studies find that people consuming more omega-3 fatty acids are less likely to suffer from depression (1, 2).
There have been studies that omega-3 supplements can reduce how often mood swings occur as well as relapses in people with schizophrenia and bipolar disorder (3, 4).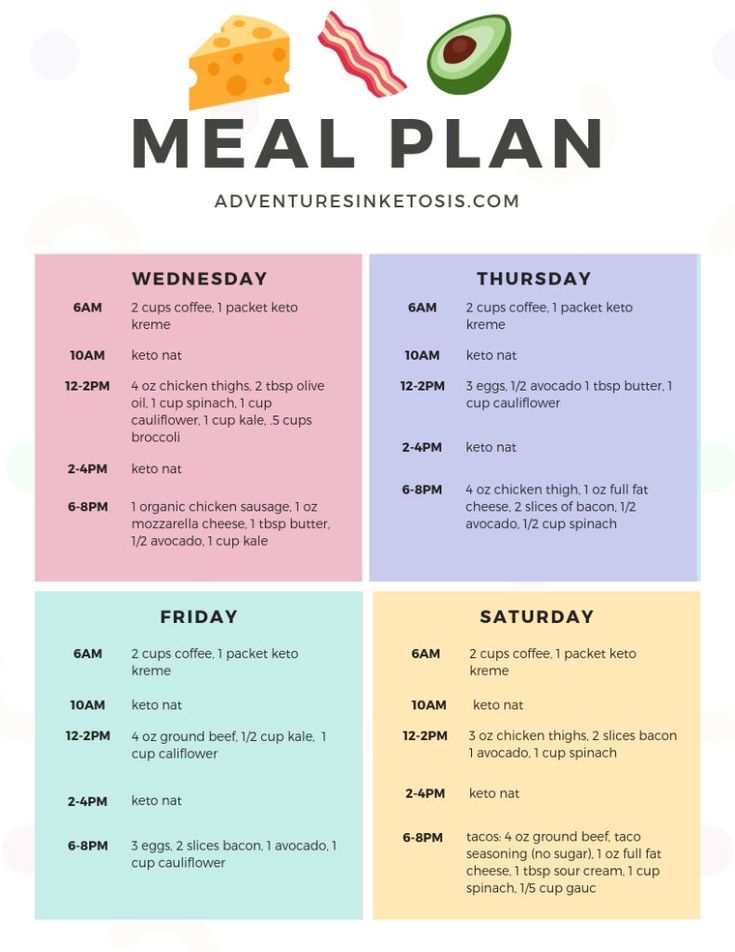 Eating more omega-3 fats has also been linked with reducing the risk of heart disease. Studies find omega-3 consumption can improve a range of health markers, including:
Reduced levels of triglycerides (5, 6)
Reduced blood pressure (7, 8)
Reduced inflammation (9, 10) 
Foods rich in omega-3 fatty acids include:
Fatty fish (like salmon, tuna and mackerel)
Flax and chia seeds
Pasteurised, omega-3 enriched eggs
Consume Enough Selenium
Selenium is an important trace mineral. It is involved in many functions of the central nervous system, such as motor performance, coordination, memory and cognition (11)
Deficiencies in selenium have been linked to a range of issues like brain fog and fatigue. One study suggests selenium deficiency could contribute to depression and suicidal behaviour in adolescents (12).
The Recommended Dietary Allowance (RDA) for adults is 55 micrograms daily.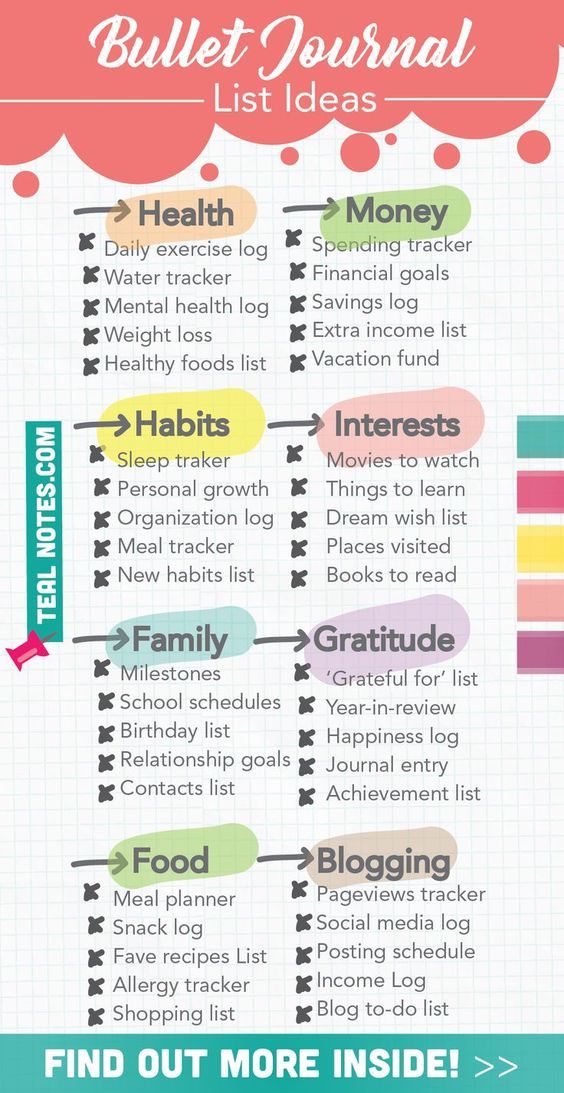 It is found in foods such as:
Brazil nuts
Fish
Ham
Beef
Lamb
Turkey
Chicken
Reduce Your Sugar Intake
Eat lots of sugar within your diet can increase your weight and become obese. The negative physical health implications of high sugar diets is well documented.
For example, high-sugar diets can cause obesity, inflammation, high triglycerides and blood sugar levels, just to name a few (13).  These issues can be a bigger issue for people with bipolar disorder.
However, obesity can also cause some bipolar drugs less effective (14, 15).
Be sure to check food labels for hidden sugar found in foods. 
Eat Less Salt
Lithium is a widely used medication for treating bipolar disorders, as it can help reduce the frequency and severity of mania. 
However, you'll need to watch your sodium/salt intake, as the amount you ingest affects the lithium levels in your body.
Low sodium and dehydration can cause too much lithium to be in your body and vice versa. 
Be sure to speak to your doctor to safely manage salt in your diet. 
Avoid Alcohol
Drinking alcohol can increase symptoms of mood shifts in people with bipolar disorder and it can be difficult to control the impulse to drink when you're experiencing mood shifts.
Alcohol may also increase the sedative effects of mood stabilizers that are used when treating bipolar disorder. It can also negatively impact lithium medication.
One study of 40,000+ people (11,000+ of those had bipolar disorder) found that people with bipolar disorder or depression are more likely to die early if alcohol or other substance disorders when used (16).
Skip the Caffeine
Although extra caffeine can boost energy and possibly mood in those with bipolar disorder, it can disrupt sleep. Sleep deprivation is a common trigger for bipolar mood swings and mania.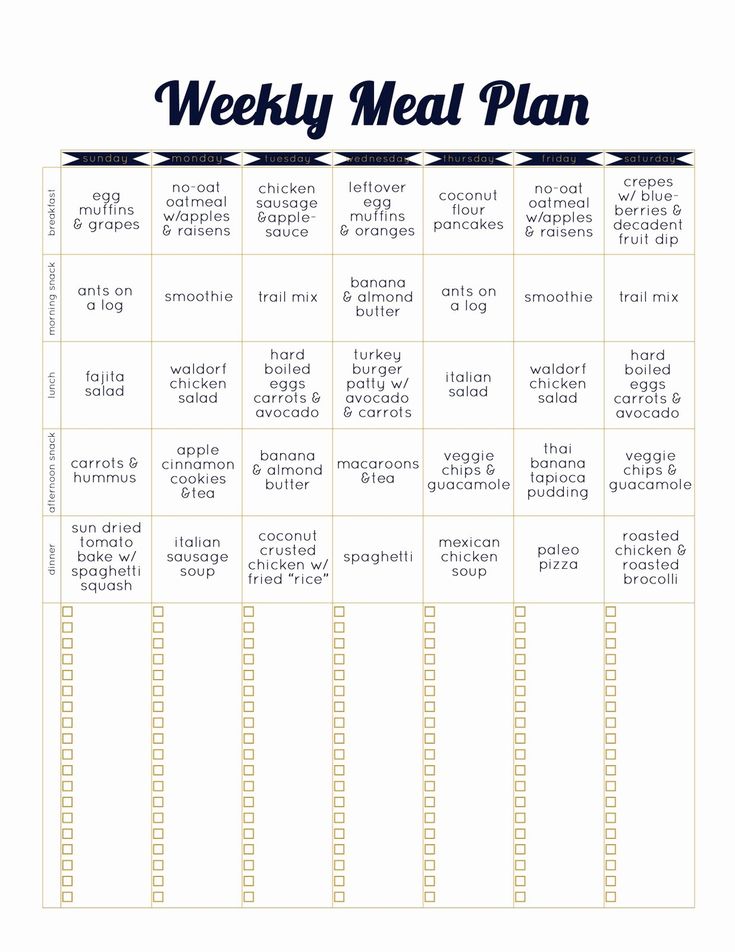 One study found that caffeine consumption could cause a number of issues for people with bipolar disorder. Although not conclusive, it suggested that it could affect cause manic symptoms due to a direct stimulant effect, affecting sleep patterns or the metabolism of lithium or other medications (17).
Because caffeine can disrupt sleeping patterns and cause irritability and anxiety, it's recommended to avoid caffeine when you approach your bedtime.
Foods to Eat on a Diet
These are the types of foods you'll want to include more regularly in your diet. Eating a balance ensures you meet all your nutritional requirements.
Fruits. E.g apples, pears, oranges. Berries also contain lots of antioxidants
Vegetables. All kinds of vegetables are great, but particularly cruciferous vegetables (e.g broccoli, cauliflower)
Whole grains. E.g brown bread, quinoa, bulgur wheat. These are rich in fiber.
Fatty fish. E.g salmon, mackerel, tuna, herring. These foods contain the most omega-3 fatty acids, an important nutrient in reducing inflammatory diseases.
Beans. E.g haricot, black, red.
Legumes. E.g chickpeas, lentils, peas. Both legumes and beans are great sources of plant-based protein.
Nuts and seeds. E.g almonds, walnuts, pistachios. Flaxseeds and chia seeds are also a great plant-based source of omega-3 fatty acids
Low-fat dairy. E.g milk, eggs, yogurt. Be sure to check the labels for extra added sugar. 
Olive oil. Choose extra-virgin varieties, which aren't diluted with cheaper oils.
Lean protein. E.g fish, chicken, turkey. These contain less saturated fats than in red meats like beef and pork.
Foods to Avoid
These are the type of foods that don't contain many nutrients and will likely contribute to weight gain.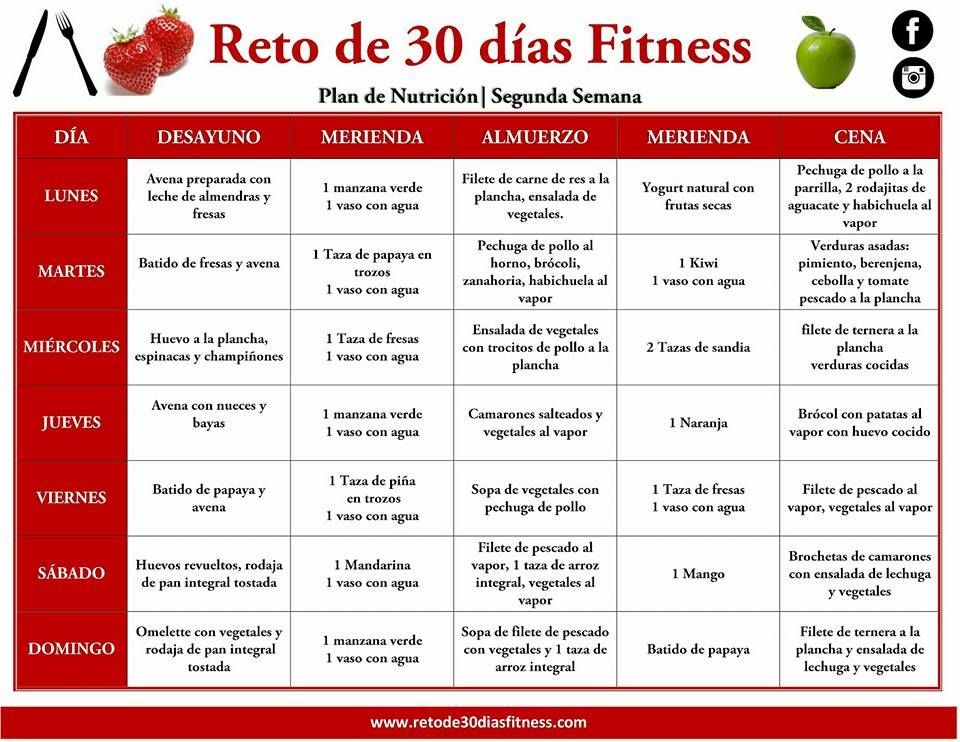 Although it's fine to treat yourself occasionally, don't make it a habit.
Junk foods: fast food and potato chips
Refined carbohydrates: white bread, pasta, crackers, flour tortillas, biscuits
Fried foods: french fries, donuts, fried meats
Sugar-sweetened beverages: soda, tea with added sugar, sports drinks
Processed meats: bacon, canned meat, salami, sausages
Trans fats: vegetable oil and margarine
What's the Best Bipolar Diet?
For a healthy, nutrient-rich diet that contains all the foods you want to be eating, the Mediterranean diet is one of the best to follow. It is generally based on the daily intake of fruit and vegetables, whole grains, legumes, nuts, fish, white meats, and olive oil.
It has been ranked as the best diet to follow by  U.S. News & World Report since 2018. It is consistently ranked as one of the best diets to follow because of both how healthy it is and how easy it is to follow.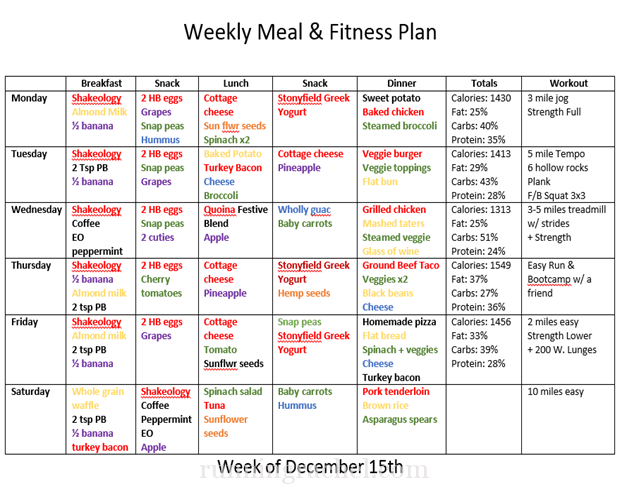 This means it's best to make lifelong changes that keep you healthy throughout your life, rather than just follow a fad diet.
Many credible organisations suggest following a Mediterranean diet for longevity and health. These include:
Harvard Medical School
Osteoarthritis Foundation Internal
Mayo Clinic
American Heart Association
Arthritis Foundation
Because it is highly recommended and researched, there are many studies available that show how beneficial it is across a range of health factors.
As mentioned before, those with bipolar disorder are at higher risk of developing conditions such as heart disease and cardiovascular disease.
Some studies that show the benefits of a Mediterranean diet across a range of health markers include:
Lower risk of cardiovascular events, coronary heart disease,  (18, 19)
Lower risk of coronary heart disease (20, 21)
Lower risk of developing type 2 diabetes (22)
Lower risk of breast cancer (23)
Lower risk of obesity (24)
Better cognitive function (25)
Although there isn't as much research on the mental aspects of a Mediterranean diet, studies have found that high consumption of polyphenols (which are found in foods common within the Mediterranean diet) is associated with decreased prevalence of depression (26).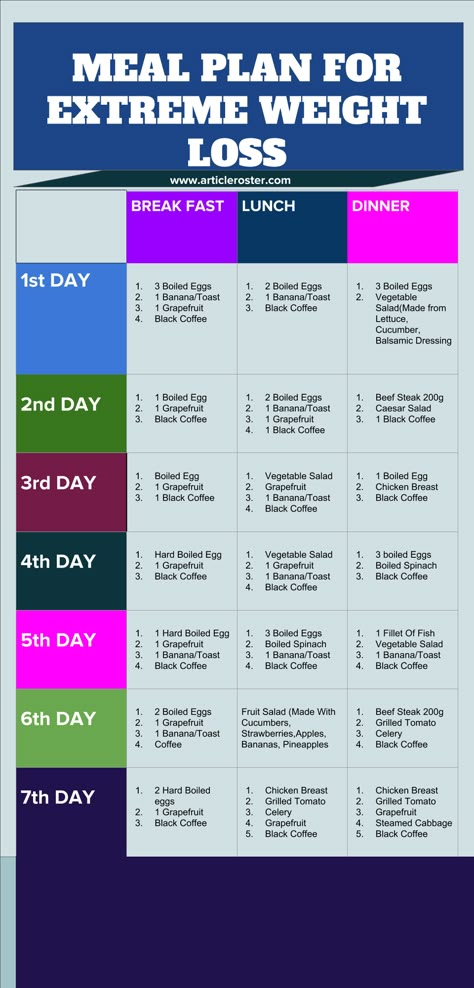 Another study found those who followed a Mediterranean diet closely, specifically eating lots of vegetables but less poultry and alcohol, had a lower likelihood of developing depression or symptoms associated with depression (27).
7-Day Bipolar Disorder Diet Meal PlanBipolar Diet Sample Menu
In the meal plan are recipes for breakfast, lunch and dinner.
|   | Breakfast | Lunch | Dinner |
| --- | --- | --- | --- |
| Monday | Banana Yogurt Pots | Cannellini Bean Salad | Quick Moussaka |
| Tuesday | Tomato and Watermelon Salad | Edgy Veggie Wraps | Spicy Tomato Baked Eggs |
| Wednesday | Blueberry Oats Bowl | Carrot, Orange and Avocado Salad | Salmon with Potatoes and Corn Salad |
| Thursday | Banana Yogurt Pots | Mixed Bean Salad | Spiced Carrot and Lentil Soup |
| Friday | Tomato and Watermelon Salad | Panzanella Salad | Med Chicken, Quinoa and Greek Salad |
| Saturday | Blueberry Oats Bowl | Quinoa and Stir Fried Veg | Grilled Vegetables with Bean Mash |
| Sunday | Banana Yogurt Pots | Moroccan Chickpea Soup | Spicy Mediterranean Beet Salad |
Snacks are recommended between meal times.
Some good snacks include:
A handful of nuts or seeds
A piece of fruit
Carrots or baby carrots
Berries or grapes
View 7 Day Bipolar Diet Plan PDF
Day 1: MondayBreakfast: Banana Yogurt Pots
Nutrition
Calories – 236
Protein – 14g
Carbs – 32g
Fat – 7g
Prep time: 5 minutes
Ingredients (for 2 people)
225g /⅞ cup Greek yogurt
2 bananas, sliced into chunks
15g / 2 tbsp walnuts, toasted and chopped
Instructions
Place some of the yogurt into the bottom of a glass. Add a layer of banana, then yogurt and repeat. Once the glass is full, scatter with the nuts.
Lunch: Cannellini Bean Salad
Nutrition
Calories – 302
Protein – 20g
Carbs – 54g
Fat – 0g
Prep time: 5 minutes
Ingredients (for 2 people)
600g / 3 cups cannellini beans
70g / ⅜ cups cherry tomatoes, halved
½ red onion, thinly sliced
½ tbsp red wine vinegar
small bunch basil, torn
Instructions
Rinse and drain the beans and mix with the tomatoes, onion and vinegar. Season, then add basil just before serving.
Dinner: Moussaka
Nutrition
Calories – 577
Protein – 27g
Carbs – 46g
Fat – 27g
Prep time + cook time: 30 minutes
Ingredients (for 2 people)
1 tbsp extra virgin olive oil
½ onion, finely chopped
1 garlic clove, finely chopped
250g / 9 oz lean beef mince
200g can / 1 cup chopped tomatoes
1 tbsp tomato purée
1 tsp ground cinnamon
200g can / 1 cup chickpeas
100g pack / ⅔ cup feta cheese, crumbled
Mint (fresh preferable)
Brown bread, to serve
Instructions
Heat the oil in a pan. Add the onion and garlic and fry until soft. Add the mince and fry for 3-4 minutes until browned.
Tip the tomatoes into the pan and stir in the tomato purée and cinnamon, then season. Leave the mince to simmer for 20 minutes. Add the chickpeas halfway through.
 Sprinkle the feta and mint over the mince. Serve with toasted bread.
View 7 Day Bipolar Diet Plan PDF
Day 2: TuesdayBreakfast: Tomato and Watermelon Salad
Nutrition
Calories – 177
Protein – 5g
Carbs – 13g
Fat – 13g
Prep time + cook time: 5 minutes
Ingredients (for 2 people)
1 tbsp olive oil
1 tbsp red wine vinegar
¼ tsp chilli flakes
1 tbsp chopped mint
120g / ⅝ cups tomatoes, chopped
½ watermelon, cut into chunks
50g / ⅔ cup feta cheese, crumbled
Instructions
For the dressing, Mix the oil, vinegar, chilli flakes and mint and then season.
Put the tomatoes and watermelon into a bowl. Pour over the dressing, add the feta, then serve.
Lunch: Edgy Veggie Wraps
Nutrition
Calories – 310
Protein – 11g
Carbs – 39g
Fat – 11g
Prep time + cook time: 10 minutes
Ingredients (for 2 people)
100g / ½ cups cherry tomatoes
1 cucumber
6 Kalamata olives
2 large wholemeal tortilla wraps
50g / ¼ cups feta cheese
2 tbsp hummus
Instructions
Chop the tomatoes, cut the cucumber into sticks, split the olives and remove the stones.
Heat the tortillas.
Spread the houmous over the wrap. Put the vegetable mix in the middle and roll up.
Dinner: Spicy Tomato Baked Eggs
Nutrition
Calories – 417
Protein – 19g
Carbs – 45g
Fat – 17g
Prep time + cook time: 25 minutes
Ingredients (for 2 people)
1 tbsp olive oil
2 red onions, chopped
1 red chilli, deseeded & chopped
1 garlic clove, sliced
small bunch coriander, stalks and leaves chopped separately
800g can / 4 cups cherry tomatoes
4 eggs
brown bread, to serve
Instructions
Heat the oil in a frying pan with a lid, then cook the onions, chilli, garlic and coriander stalks for 5 minutes until soft. Stir in the tomatoes, then simmer for 8-10 minutes.
Using the back of a large spoon, make 4 dips in the sauce, then crack an egg into each one. Put a lid on the pan, then cook over a low heat for 6-8 mins, until the eggs are done to your liking. Scatter with the coriander leaves and serve with bread.
View 7 Day Bipolar Diet Plan PDF
Day 3: WednesdayBreakfast: Blueberry Oats Bowl
Nutrition
Calories – 235
Protein – 13g
Carbs – 38g
Fat – 4g
Prep time + cook time: 10 minutes
Ingredients (for 2 people)
60g porridge oats
160g Greek yogurt
175g blueberries
1 tsp honey
Instructions
Put the oats in a pan with 400ml of water. Heat and stir for about 2 minutes. Remove from the heat and add a third of the yogurt.
Tip the blueberries into a pan with the honey and 1 tbsp of water. Gently poach until the blueberries are tender.
Spoon the porridge into bowls and add the remaining yogurt and blueberries.
Lunch: Carrot, Orange and Avocado Salad
Nutrition
Calories – 177
Protein – 5g
Carbs – 13g
Fat – 13g
Prep time + cook time: 5 minutes
Ingredients (for 2 people)
1 orange, plus zest and juice of 1
2 carrots, halved lengthways and sliced with a peeler
35g / 1 ½ cups rocket / arugula
1 avocado, stoned, peeled and sliced
1 tbsp olive oil
Instructions
Cut the segments from 1 of the oranges and put in a bowl with the carrots, rocket/arugula and avocado. Whisk together the orange juice, zest and oil. Toss through the salad, and season.
Dinner: Salmon with Potatoes and Corn Salad
Nutrition
Calories – 479
Protein – 43g
Carbs – 27g
Fat – 21g
Prep time + cook time: 30 minutes
Ingredients (for 2 people)
200g / 1 ⅓ cups baby new potatoes
1 sweetcorn cob
2 skinless salmon fillets
60g / ⅓ cups tomatoes
1 tbsp red wine vinegar
1 tbsp extra-virgin olive oil
Bunch of spring onions/scallions, finely chopped
1 tbsp capers, finely chopped
handful basil leaves
Instructions
Cook potatoes in boiling water until tender, adding corn for final 5 minutes. Drain & cool.
For the dressing, mix the vinegar, oil, shallot, capers, basil & seasoning.
Heat grill to high. Rub some dressing on salmon & cook, skinned side down, for 7-8 minutes. Slice tomatoes & place on a plate. Slice the potatoes, cut the corn from the cob & add to plate. Add the salmon & drizzle over the remaining dressing.
View 7 Day Bipolar Diet Plan PDF
Day 4: ThursdayBreakfast: Banana Yogurt PotsLunch: Mixed Bean Salad
Nutrition
Calories – 240
Protein – 11g
Carbs – 22g
Fat – 12g
Prep time + cook time: 10 minutes
Ingredients (for 2 people)
145g / ⅘ cups jar artichoke heart in oil
½ tbsp sundried tomato paste
½ tsp red wine vinegar
200g can / 1 cup cannellini beans, drained and rinsed
150g / ¾ cups tomatoes, quartered
handful Kalamata black olives
2 spring onions, thinly sliced on the diagonal
100g / ⅔ cups feta cheese, crumbled
Instructions
Drain the jar of artichokes, reserving 1-2 tbsp of oil. Add the oil, sun-dried tomato paste and vinegar and stir until smooth. Season to taste.
Chop the artichokes and tip into a bowl. Add the cannellini beans, tomatoes, olives, spring onions and half of the feta cheese. Stir in the artichoke oil mixture and tip into a serving bowl. Crumble over the remaining feta cheese, then serve.
Dinner: Spiced Carrot and Lentil Soup
Nutrition
Calories – 238
Protein – 11g
Carbs – 34g
Fat – 7g
Prep time + cook time: 25 minutes
Ingredients (for 2 people)
1 tsp cumin seeds
pinch chilli flakes
1 tbsp olive oil
300g /2 cups carrots, washed and coarsely grated
70g / ⅓ cup split red lentils
500ml / 2 ¼ cups hot vegetable stock
60ml / ¼ cup milk
Greek yogurt, to serve
Instructions
Heat a large saucepan and dry fry the cumin seeds and chilli flakes for 1 minute. Scoop out about half of the seeds with a spoon and set aside. Add the oil, carrot, lentils, stock and milk to the pan and bring to the boil. Simmer for 15 minutes until the lentils have swollen and softened.
Whizz the soup with a stick blender or in a food processor until smooth. Season to taste and finish with a dollop of Greek yogurt and a sprinkling of the reserved toasted spices.
View 7 Day Bipolar Diet Plan PDF
Day 5: FridayBreakfast: Tomato and Watermelon SaladLunch: Panzanella Salad
Nutrition
Calories – 452
Protein – 6g
Carbs – 37g
Fat – 25g
Prep time + cook time: 10 minutes
Ingredients (for 2 people)
400g / 2 cups tomatoes
1 garlic clove, crushed
1 tbsp capers, drained and rinsed
1 ripe avocado, stoned, peeled and chopped
1 small red onion, very thinly sliced
2 slices of brown bread
2 tbsp olive oil
1 tbsp red wine vinegar
small handful basil leaves
Instructions
Chop the tomatoes and put them in a bowl. Season well and add the garlic, capers, avocado and onion. Mix well and set aside for 10 minutes.
Meanwhile, tear the bread into chunks and place in a bowl. Drizzle over half of the olive oil and half of the vinegar. When ready to serve, scatter tomatoes and basil leaves and drizzle with remaining oil and vinegar. Stir before serving.
Dinner: Med Chicken, Quinoa and Greek Salad
Nutrition
Calories – 473
Protein – 36g
Carbs – 57g
Fat – 25g
Prep time + cook time: 20 minutes
Ingredients (for 2 people)
100g / ⅗ cup quinoa
½ red chilli, deseeded and finely chopped
1 garlic clove, crushed
2 chicken breasts
1 tbsp extra-virgin olive oil
150g / ¾ cup tomatoes, roughly chopped
handful pitted black kalamata olives
½ red onion, finely sliced
50g / ½ cup feta cheese, crumbled
small bunch mint leaves, chopped
juice and zest ½ lemon
Instructions
Cook the quinoa following the pack instructions, then rinse in cold water and drain thoroughly.
Meanwhile, toss the chicken fillets in the olive oil with some seasoning, chilli and garlic. Lay in a hot pan and cook for 3-4 minutes each side or until cooked through. Transfer to a plate and set aside
Next, tip the tomatoes, olives, onion, feta and mint into a bowl. Toss in the cooked quinoa. Stir through the remaining olive oil, lemon juice and zest, and season well. Serve with the chicken on top.
View 7 Day Bipolar Diet Plan PDF
Day 6: SaturdayBreakfast: Blueberry Oats BowlLunch: Quinoa and Stir Fried Veg
Nutrition
Calories – 473
Protein – 11g
Carbs – 56g
Fat – 25g
Prep time + cook time: 30 minutes
Ingredients (for 2 people)
100g / ⅗ cup quinoa
3 tbsp olive oil
1 garlic clove, finely chopped
2 carrots, cut into thin sticks
150g / 1 ⅔ leek, sliced
1 broccoli head, cut into small florets
50g / ¼ cup tomatoes
100ml / ¼ cup vegetable stock
1 tsp tomato purée
juice ½ lemon
Instructions
Cook the quinoa according to pack instructions. Meanwhile, heat 3 tbsp of the oil in a pan, then add the garlic and quickly fry for 1 minute. Throw in the carrots, leeks and broccoli, then stir-fry for 2 minutes until everything is glistening.
Add the tomatoes, mix together the stock and tomato purée, then add to the pan. Cover and cook for 3 minutes. Drain the quinoa and toss in the remaining oil and lemon juice. Divide between warm plates and spoon the vegetables on top.
Dinner: Grilled Vegetables with Bean Mash
Nutrition
Calories – 314
Protein – 19g
Carbs – 33g
Fat – 16g
Prep time + cook time: 40 minutes
Ingredients (for 2 people)
1 pepper, deseeded & quartered
1 aubergine, sliced lengthways
2 courgettes, sliced lengthways
2 tbsp olive oil
For the mash
400g / 2 cups haricot beans, rinsed
1 garlic clove, crushed
100ml / ½ cup vegetable stock
1 tbsp chopped coriander
Instructions
Heat the grill. Arrange the vegetables over a grill pan &brush lightly with oil. Grill until lightly browned, turn them over, brush again with oil, then grill until tender.
Meanwhile, put the beans in a pan with garlic and stock. Bring to the boil, then simmer, uncovered, for 10 minutes. Mash roughly with a potato masher. Divide the vegetables and mash between 2 plates, drizzle over oil and sprinkle with black pepper and coriander.
View 7 Day Bipolar Diet Plan PDF
Day 7: SundayBreakfast: Banana Yogurt PotsLunch: Moroccan Chickpea Soup
Nutrition
Calories – 408
Protein – 15g
Carbs – 63g
Fat – 11g
Prep time + cook time: 25 minutes
Ingredients (for 2 people)
1 tbsp olive oil
½ medium onion, chopped
1 celery sticks, chopped
1 tsp ground cumin
300ml / 1 ¼ cups hot vegetable stock
200g can / 1 cup chopped tomatoes
200g can / 1 cup chickpeas, rinsed and drained
50g / ¼ cup frozen broad beans
zest and juice ½ lemon
coriander & bread to serve
Instructions
Heat the oil in a saucepan, then fry the onion and celery for 10 minutes until softened. Add the cumin and fry for another minute.
Turn up the heat, then add the stock, tomatoes, chickpeas and black pepper. Simmer for 8 minutes. Add broad beans and lemon juice and cook for a further 2 minutes. Top with lemon zest and coriander.
Dinner: Spicy Mediterranean Beet Salad
Nutrition
Calories – 548
Protein – 23g
Carbs – 58g
Fat – 20g
Prep time + cook time: 40 minutes
Ingredients (for 2 people)
8 raw baby beetroots, or 4 medium, scrubbed
½ tbsp sumac
½ tbsp ground cumin
400g can /2 cups chickpeas, drained and rinsed
2 tbsp olive oil
½ tsp lemon zest
½ tsp lemon juice
200g / ½ cup Greek yogurt
1 tbsp harissa paste
1 tsp crushed red chilli flakes
mint leaves, chopped, to serve
Instructions
Heat oven to 220C/200C fan/ gas 7. Halve or quarter beetroots depending on size. Mix spices together. On a large baking tray, mix chickpeas and beetroot with the oil. Season with salt & sprinkle over the spices. Mix again. Roast for 30 minutes.
While the vegetables are cooking, mix the lemon zest and juice with the yogurt. Swirl the harissa through and spread into a bowl. Top with the beetroot & chickpeas, and sprinkle with the chilli flakes & mint.
View 7 Day Bipolar Diet Plan PDF
Bipolar Diet Shopping List
This shopping list corresponds to the 7 day plan, serving 2 people. No snacks are included.
View 7 Day Bipolar Diet Plan PDF
Life after the meal plan
Find more recipes on our site
Your journey doesn't end after 7 days of easy Mediterranean-style recipes. It's about finding recipes that can become staples in your household and creating eating habits that actually last.
We've got plenty of recipes online already.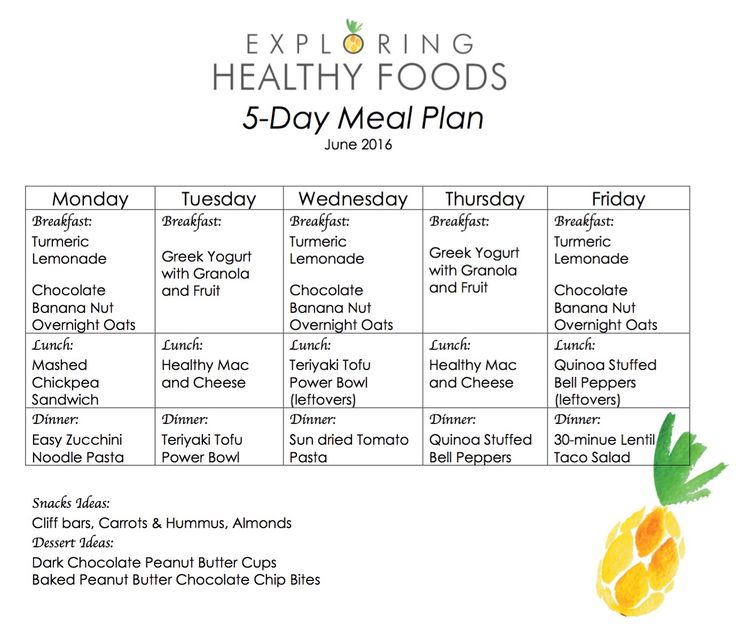 Just use the search function on our home page if you're looking for a specific ingredient or check out our recipe page.
Start a Clean-Eating 28 Day Mediterranean Diet Plan
We've created a 4-week Mediterranean diet meal plan that follows the same format as this 7-day meal plan pdf. In it contains four weeks of meal plans, recipes, shopping lists and prep guides – all available in digital format.
Click here to grab your copy of the 28 day Mediterranean diet plan!
Disclosure
We would like to take a moment to note that this post is for information purposes only. It does not claim to provide medical advice or to be able to treat any medical condition. It makes no claims in respect to weight loss, either in terms of the amount or rate at which weight loss could be achieved. If you have any concerns regarding your health please contact your medical practitioner before making changes.
Foods to Avoid and Good Foods to Eat
Written by Debra Fulghum Bruce, PhD
In this Article
What Is Bipolar Disorder?
Is There a Diet for Bipolar Disorder?
Does Fish Oil Improve Mood With Bipolar Disorder?
Which Foods Should I Avoid if I Have Bipolar Disorder?
What About Alcohol and Bipolar Disorder?
Can I Drink Grapefruit Juice While on Bipolar Drugs?
Should I Take Bipolar Medication With or Without Food?
If you or a loved one has bipolar disorder, you know how important it is to manage mood episodes with bipolar medications and healthy lifestyle habits.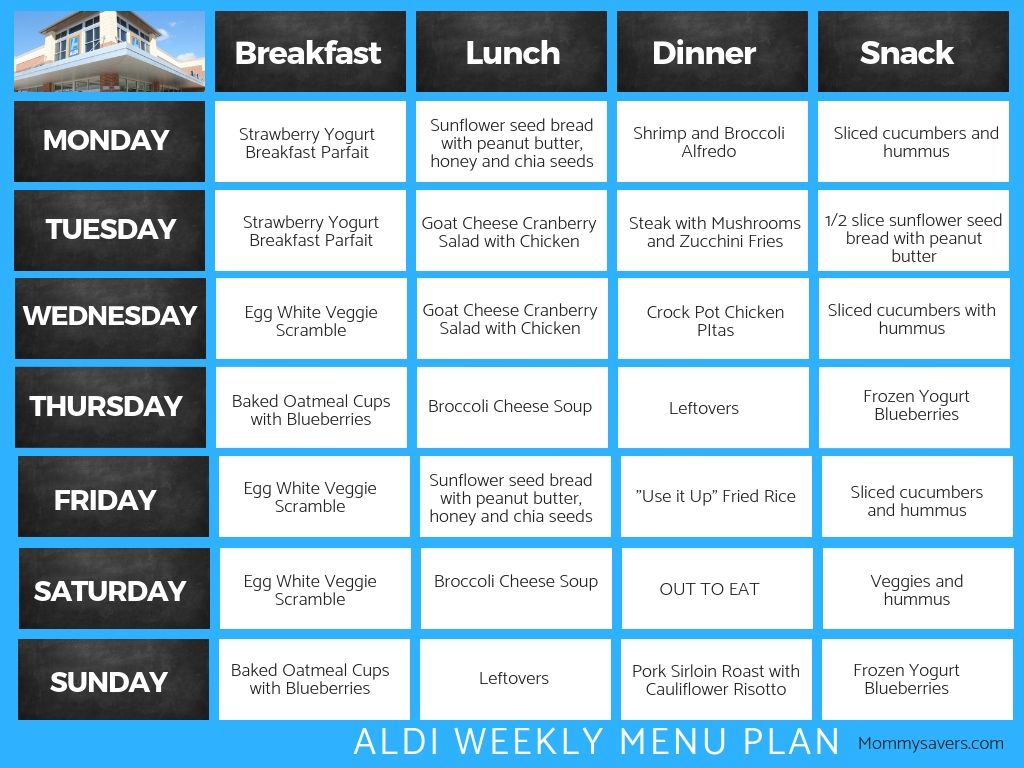 But did you also know that certain foods and dietary supplements might play a role in helping -- or hindering -- people with bipolar disorder?
What Is Bipolar Disorder?
Bipolar disorder is a complex disorder that's defined by dramatic or unusual mood episodes of highs and lows. The episodes of mania and depression can range from very mild to extreme in their intensity and severity. With bipolar disorder, mood episodes can come on gradually over many days or even weeks. Or they can come on suddenly, occurring over the course of just a few days. To count as episodes, symptoms must occur as a constellation of features that affects not only mood but also sleep, energy, thinking, and behavior and must last for at least several days, representing a change from your usual self.
With bipolar disorder, the person may experience episodes of major depression or instead, extreme elation and excessive energy. The elation is called mania. The mood episodes of bipolar disorder are accompanied by disturbances in thinking, distortions of perception, and impairment in social functioning.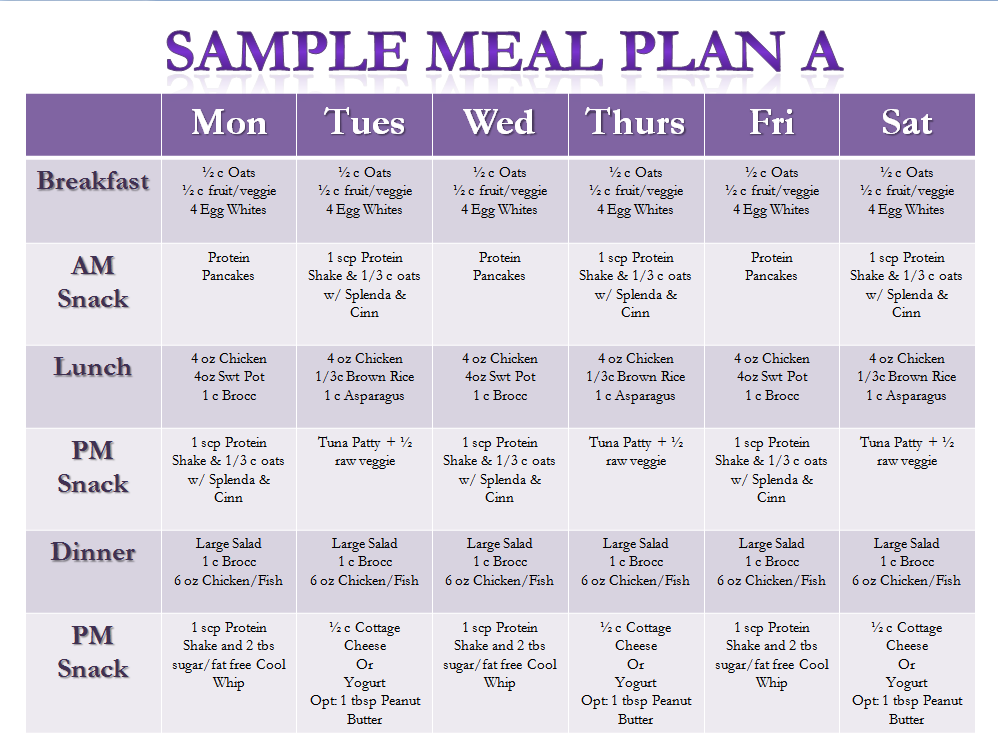 Bipolar disorder was once thought to affect about 1% of the population. Some experts now believe it's higher, perhaps affecting 3% to 4% of the population. There are no laboratory tests to diagnose bipolar disorder, and its symptoms can overlap with other psychiatric disorders. As a result, it's often misdiagnosed and undertreated.
Is There a Diet for Bipolar Disorder?
There is no specific bipolar diet. Nevertheless, it is important to make wise dietary choices that will help you maintain a healthy weight and stay well. These choices include:
Avoiding the "Western" style diet that's rich in red meats, saturated fats and trans fats, and simple carbohydrates. This eating style is linked to a higher risk for obesity, type 2 diabetes, and heart disease. Eating less saturated fats and simple carbohydrates can help overall health but does not directly affect the symptoms of bipolar disorder.
Eating a balance of protective, nutrient-dense foods. These foods include fresh fruits, vegetables, legumes, whole grains, lean meats, cold-water fish, eggs, low-fat dairy, soy products, and nuts and seeds. These foods provide the levels of nutrients necessary to maintain good health and prevent disease, in general.
Watching caloric intake and exercising regularly to maintain a healthy weight. Some findings show that those with bipolar disorder may have a greater risk for being overweight or obese. Talk to your doctor about ways to avoid weight gain when taking bipolar medications.
Does Fish Oil Improve Mood With Bipolar Disorder?
The American Heart Association (AHA) recommends eating non-friedfatty fish at least two times a week. Good choices include:
Albacore tuna
Anchovies
Herring
Mackerel
Salmon
Sardines
Trout
If you do not like fish, you can take an over the counter fish oil supplement, but it is not known if that will have the same positive effect. 
Fish oil can help keep your heart healthy. But some experts also believe that fish oil might play a role in brain function and behavior.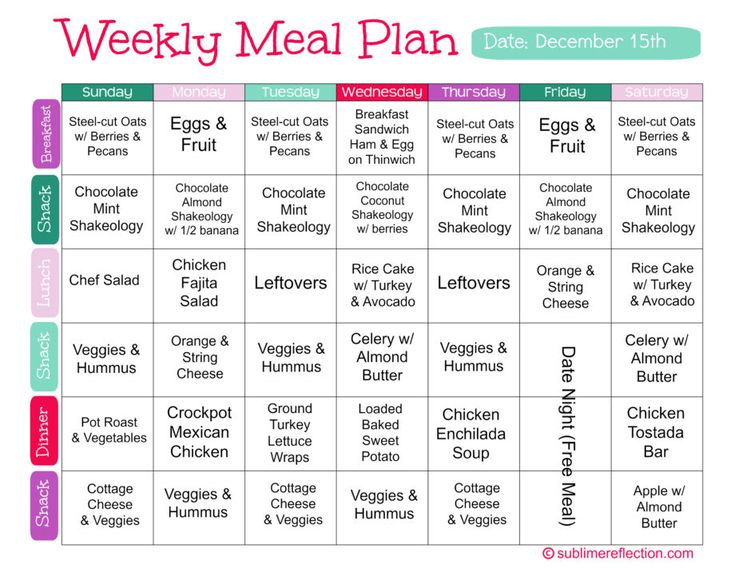 While studies of omega-3 fatty acids for mood symptoms are not conclusive, some experts believe that they may be helpful in some people with bipolar disorder, particularly if they have a higher risk of cardiovascular disease or high triglycerides.
Some research suggests that getting more omega-3 fatty acids found in fish oil is linked to greater volume in areas of the brain. In particular, these areas are related to mood and behavior. In one study of 75 patients, one of the benefits of omega-3 fatty acids was decreasing depression in bipolar disorder.
Still, the overall evidence for benefit of fish oil in bipolar disorder is inconsistent. More studies are needed before fish oil can be recommended as a proven treatment for bipolar disorder.
If you're a vegetarian or vegan looking for possible benefits of fish oil, go with nuts. Walnuts, flaxseed, and canola oil contain alpha-linolenic acid (ALA), which is converted to omega-3 fatty acid in the body.
Which Foods Should I Avoid if I Have Bipolar Disorder?
Some general dietary recommendations for treating bipolar disorder include:
Getting only moderate amounts of caffeine and not stopping caffeine use abruptly
Avoiding high-fat meals to lower the risk for obesity
Watching your salt if you have high blood pressure but not skimping on salt if you are being prescribed lithium (low salt intake can cause higher levels of lithium in the blood)
Following your doctor's instructions to stay away from foods that may affect your specific bipolar medication, if any
In addition, you need to be wary of natural dietary supplements that can cause a drug-herb interaction.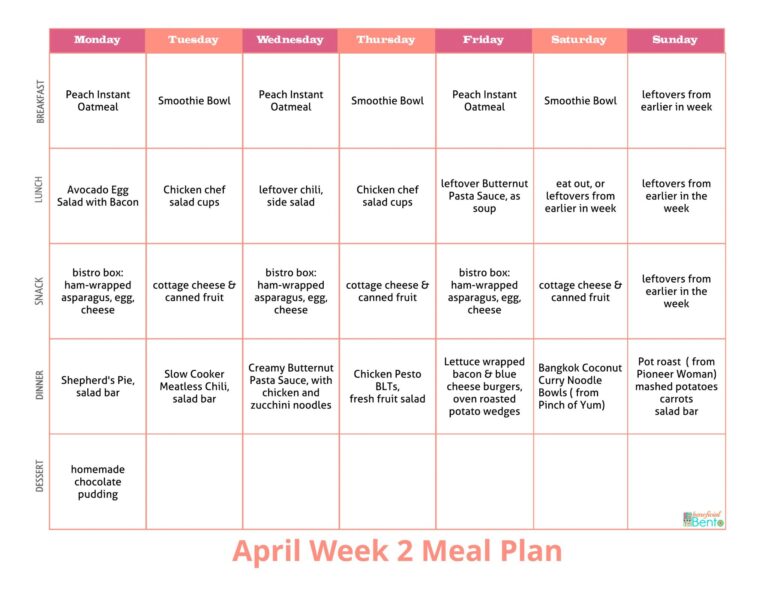 Avoiding too much caffeine may be helpful for getting good sleep, which is especially important for people with bipolar disorder. When someone with bipolar disorder is feeling depressed, extra caffeine may temporarily cause a boost in energy, and possibly mood. The problem is that caffeine can disrupt sleep. Caffeine can also cause nervousness, heart palpitations, and headaches, worsen high blood pressure, or cause irritation in the stomach or esophagus in people that have acid reflux.
In addition to lowering caffeine, it's important to avoid high-fat meals with some bipolar medications. High-fat meals may delay the time it takes for some bipolar medications to be absorbed into your system. Talk to your doctor about your medications and necessary dietary changes.
If you take MAO inhibitors (a certain class of antidepressant that includes phenelzine (Nardil,) and tranylcypromine (Parnate), it's important to avoid tyramine-containing foods. These foods can cause severe hypertension in people taking MAO inhibitors.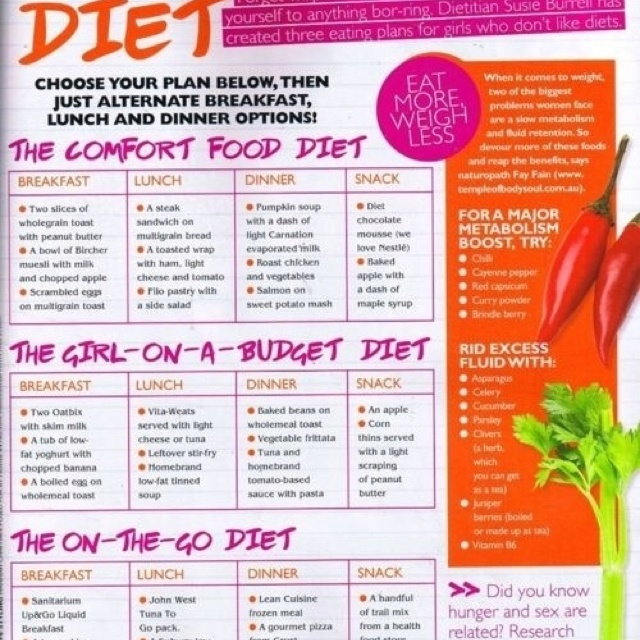 Some foods high in tyramine are:
Overly ripe bananas and banana peels
Tap beer
Fermented cheese
Aged meats
Some wines, such as Chianti
Soy sauce in high quantities
Your doctor can give you a list of foods to avoid if you take these drugs.
Also, avoid taking natural dietary supplements if you are taking bipolar medications. Supplements such as St. John's wort and SAM-e are touted to treat moderate depression. A few studies show benefit for some people with depression. But these natural therapies can interact with antidepressants and other bipolar medications. Discuss any natural dietary supplement with your doctor to make sure it is safe.
What About Alcohol and Bipolar Disorder?
Instructions for most psychiatric medications warn users not to drink alcohol, but people with bipolar disorder frequently abuse alcohol and other drugs. The abuse is possibly an attempt to self-medicate or to treat their disturbing mood symptoms, and they may also cause mood symptoms that can mimic those of bipolar disorder.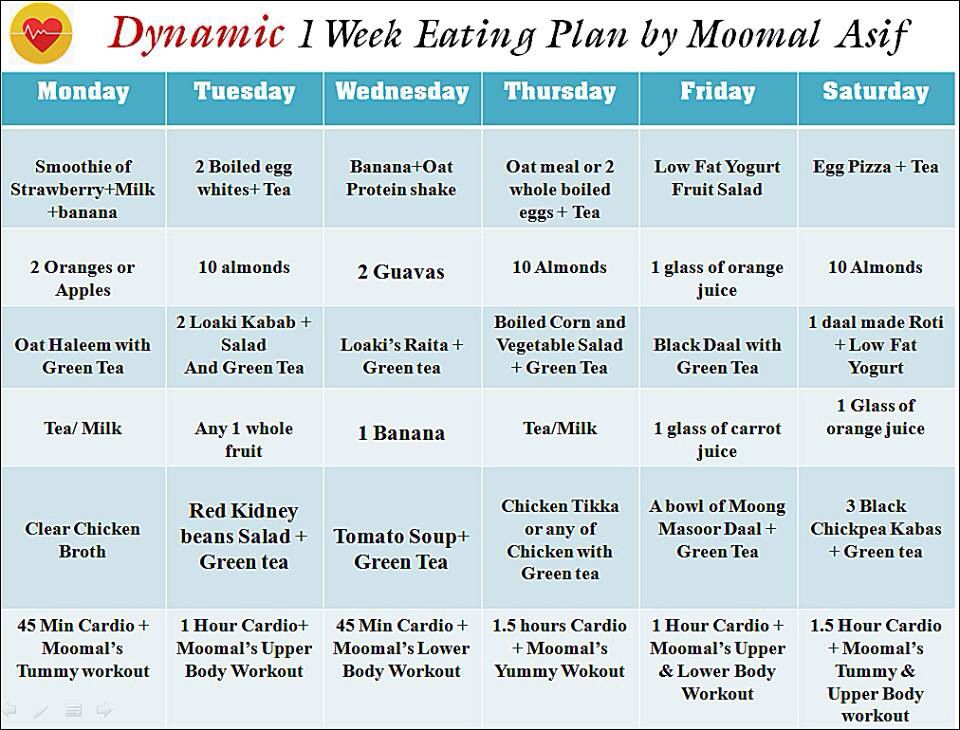 Alcohol is a depressant. That's why many people use it as a tranquilizer at the end of a hard day or as an assist for tense social situations. While some patients stop drinking when they are depressed, it is more common that someone with bipolar disorder drinks during low moods. According to the National Institute of Mental Health, people with bipolar disorder are five times more likely to develop alcohol misuse and dependence than the rest of the population.
The link between bipolar disorder and substance abuse is well established. Alcohol is a leading trigger of depressive episodes in many people who are vulnerable to depression or bipolar disorder. Substance use disorders can seriously disrupt efforts to treat bipolar disorder and often may require their own forms of treatment.
Can I Drink Grapefruit Juice While on Bipolar Drugs?
Be careful. Talk to your doctor or pharmacist about eating grapefruit or drinking grapefruit juice with your bipolar medication. Grapefruit juice may increase the blood levels of many psychiatric medications that are used in bipolar disorder.
These include some antidepressants - such as fluvoxamine (Luvox) or sertraline (Zoloft), the anti-anxiety drug buspirone (Buspar), certain anticonvulsants - such as carbamazepine (Carbatrol, Epitol, Equetro,Tegretol), some antipsychotics - such as lurasidone (Latuda), quetiapine (Seroquel) or ziprasidone Geodon), stimulants - such as dextroamphetamine (Adderall, Adderall XR, or Dexedrine), and many sedative-hypnotics (benzodiazepines), such as alprazolam (Xanax),clonazepam(Klonopin), diazepam (Valium), and lorazepam (Ativan), which could cause excessive drowsiness, mental impairment and even toxicity.
Should I Take Bipolar Medication With or Without Food?
Each bipolar medication is different. So talk with your doctor or pharmacist before taking the first dose. Some bipolar drugs can be taken with or without food. Others (such as Latuda or Geodon) are better absorbed into your system when taken with food or are less effective if taken with food (such as Saphris).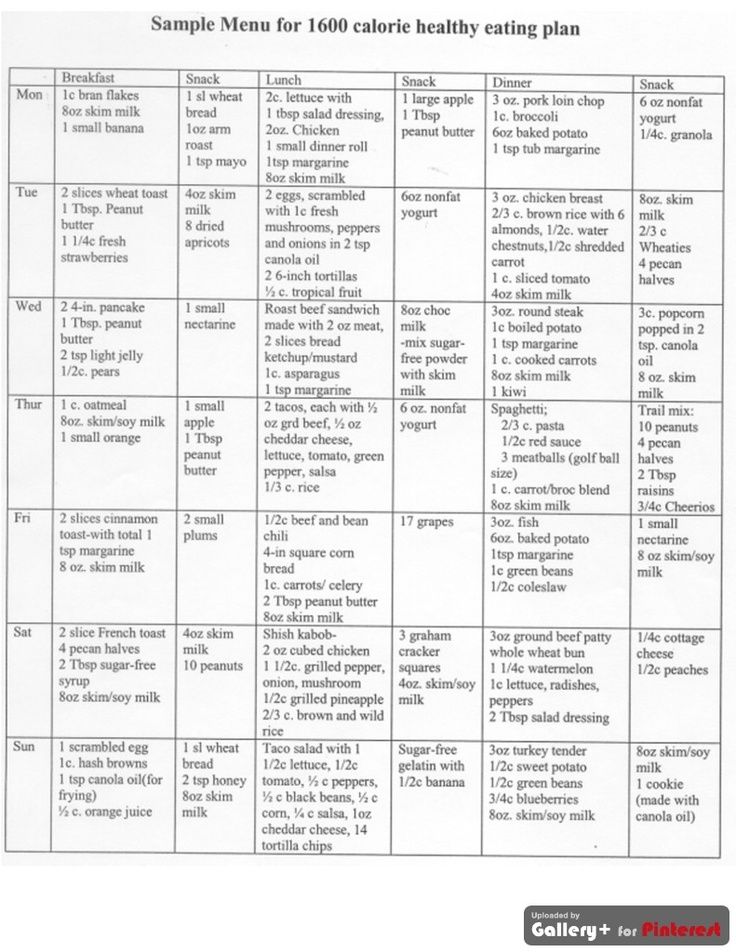 Your doctor or pharmacist can pull the latest recommendations on taking the bipolar medication so you can safely take the medicine and get the full benefit of the drug.
Bipolar Disorder Guide
Overview
Symptoms & Types
Treatment & Prevention
Living & Support
Rules to follow for bipolar disorder
Translation: Daniel Surzhin
It is better to control symptoms if you lead a healthy lifestyle. The recommendations given here can become habits after some time, and a healthy life is built on healthy habits.
When you were first diagnosed with bipolar disorder or depression, you most likely felt powerless and scared. In this article, we will talk about how to empower yourself and live more actively. Regular meetings with your healthcare provider, in addition to the suggestions outlined here, will help your recovery.
This article was developed from a survey of members of the Depression and Bipolar Support Alliance who are people living with mood disorders like you.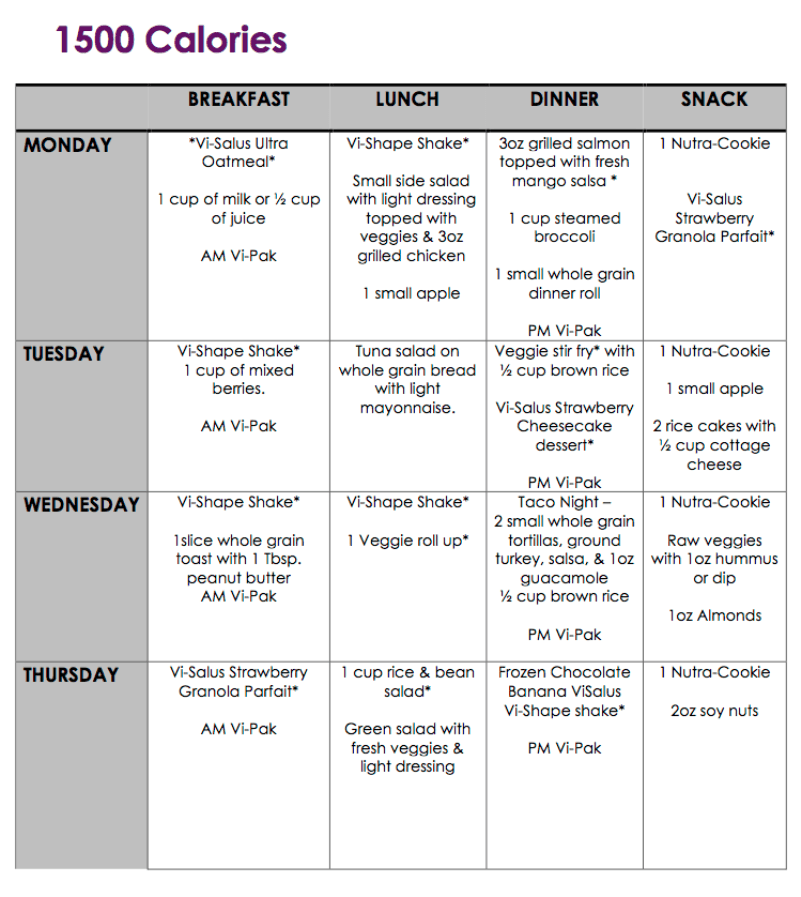 It contains recommendations on the most important aspects of a healthy lifestyle. Use the checklist at the end of this article to periodically evaluate your lifestyle.
Stress reduction
Stress can cause or worsen symptoms of mania or depression. It's important to figure out what's causing your stress, how to identify and manage stressors, and how to minimize your daily stress levels. Stress can be caused by many factors, both external and internal, some of which you may not even be aware of. Repetitive or persistent stress can lead to tension, chronic pain, anxiety, and apathy. With the right treatment and therapy, you can learn to anticipate and manage stress, and with the right support, you can learn to avoid stressful situations.
Recognizing and eliminating the causes of stress
Learn to recognize the causes of stress. It can be unpleasant people, financial problems, noise, lack of time. Periodically check your daily activities for triggers you may not have been aware of.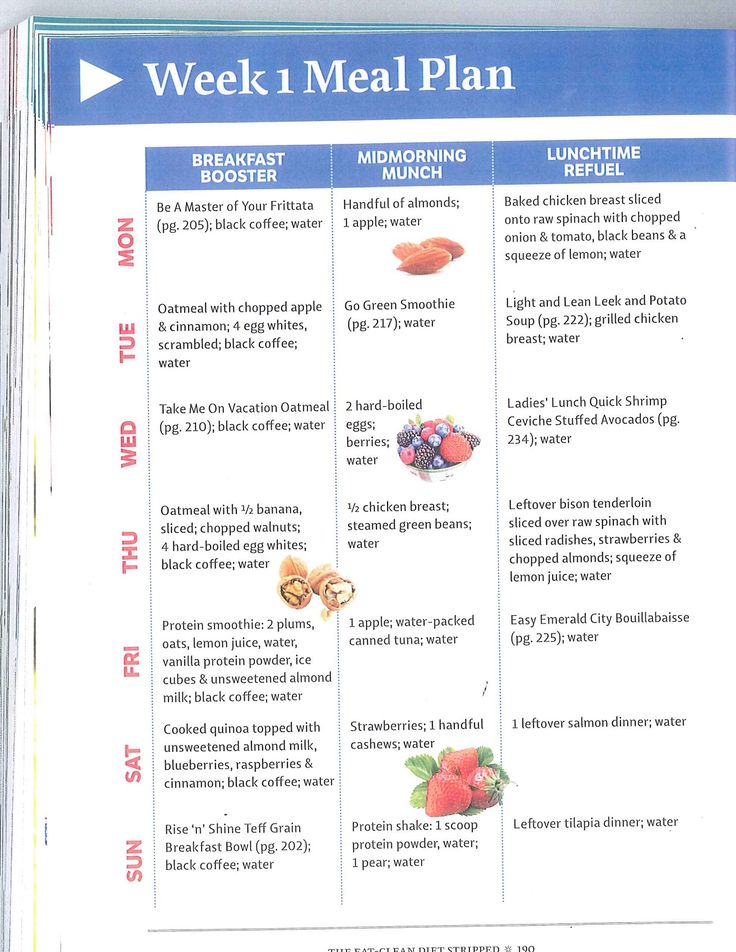 You can discuss stressors with your doctor or therapist.
Keeping a daily diary of what you did when you felt stressed can be very helpful. For many, the mood chart has become a great help. Specialists have developed a personal calendar to track symptoms of mania and depression, mood swings and medications taken.
Where possible, develop ways to manage stress. If a stressful situation is unavoidable, choose a moment to deal with it when you are most calm.
Make a list of your ways of dealing with stress, such as consulting with a trusted friend before dealing with a difficult issue, being alone, taking a break during the day for a short rest or meditation. Canceling or postponing a stressful meeting when you're not feeling well is a legitimate way to take care of yourself.
Communication
Try to find a "supportive friend" (perhaps someone in your online group) and take the time to talk about problems, offer advice and support. When something is bothering you, tell a trusted friend, family member, or therapist before the stress builds up and leads to a breakdown.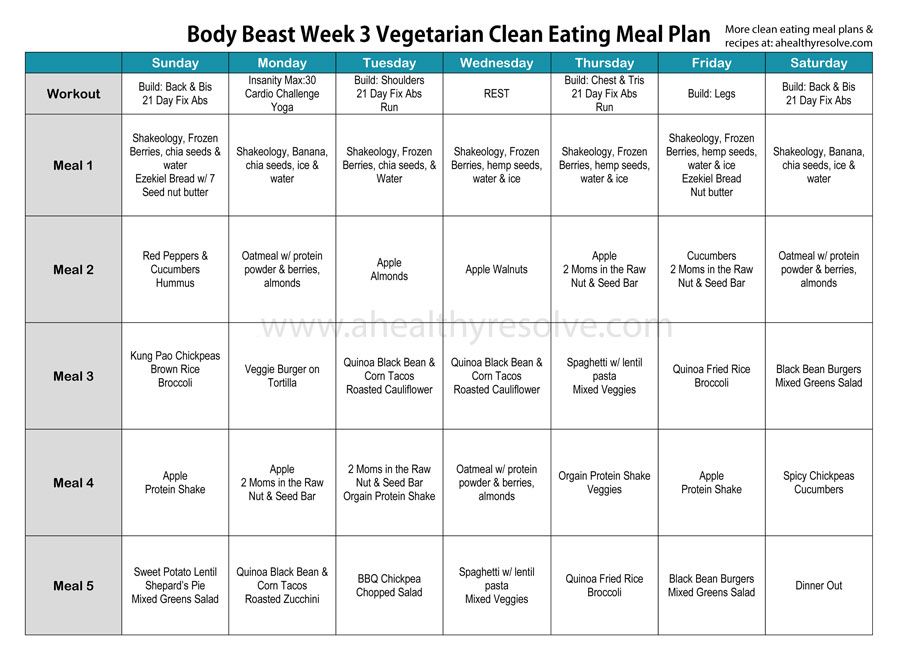 If you are not ready to talk about a worrying issue, write down your feelings and thoughts in a journal or paper that you throw away. Writing can be a good mind clearing tool, and reading diary entries can help you better understand your thoughts, feelings, and behaviors.
You may find it easier to express yourself through music, art, or other creativity. There is absolutely no need to worry about the quality of creative work or share it with anyone.
Relaxation
Let yourself relax and make time for relaxation. Get in the habit of relaxing at certain times of the day or day of the week. Add it to your schedule or set a reminder.
Experiment with different relaxation methods until you find one that suits you. Here are some methods that help:
Hiking;
Listening to music;
Light exercise such as dancing or cycling;
Breathing, muscle tension and visualization. It can be deep breaths and concentration on the breath. Or tension, then relaxation of muscle groups one at a time, from the fingers to the head. Or visualizing a calm, safe, stress-free place.
Meditation or yoga;
Music;
Art.
Take time to relax before or after stressful events.
Do not use alcohol or drugs to deal with stress.
Other stressors
Assess your financial management and ask yourself if this could be causing your high levels of stress.
Think about how to get rid of debt. Learn how to budget: Calculate the money you need for fixed monthly expenses such as rent, utilities, transportation, and food, and try to allocate that money before the bills are billed.
Assess your time management and ask yourself if this can contribute to stress. Take care of a personal planner or calendar. Take notes and reminders of important tasks, calls and meetings.
Make your demands on yourself realistic. Nobody can do everything. Perfection is impossible, but many people believe that they must be perfect and put themselves at risk.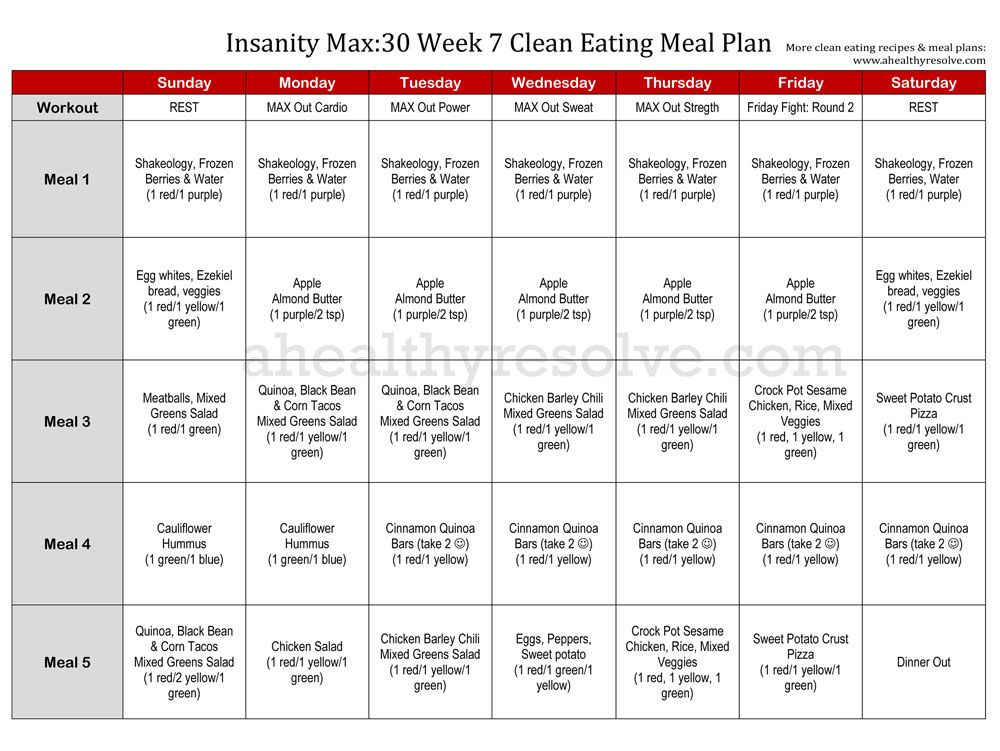 Work on accepting yourself for who you are and don't punish yourself for mistakes. Focus on enjoying accomplishments, even small ones, rather than feeling inadequate about things you haven't done yet. Break big tasks into small, manageable steps.
Physical health
Healthy sleep, nutrition and physical activity - these habits do not have to be difficult or uncomfortable, and they greatly affect how you feel. Many people report that even small changes, such as cutting out caffeine or starting to walk, have helped stabilize their mood. Although an affective disorder can seriously disrupt sleep, eating, or physical activity, you should try to maintain healthy habits to avoid further deterioration. Regular habits will also help you notice the onset of a manic or depressive episode more quickly.
Sleep
Lack of sleep or excessive sleep can make your mood worse. Whenever possible, keep a regular sleep schedule. Set an alarm and try to get up at the same time every morning, even on weekends, and go to bed around the same time every night.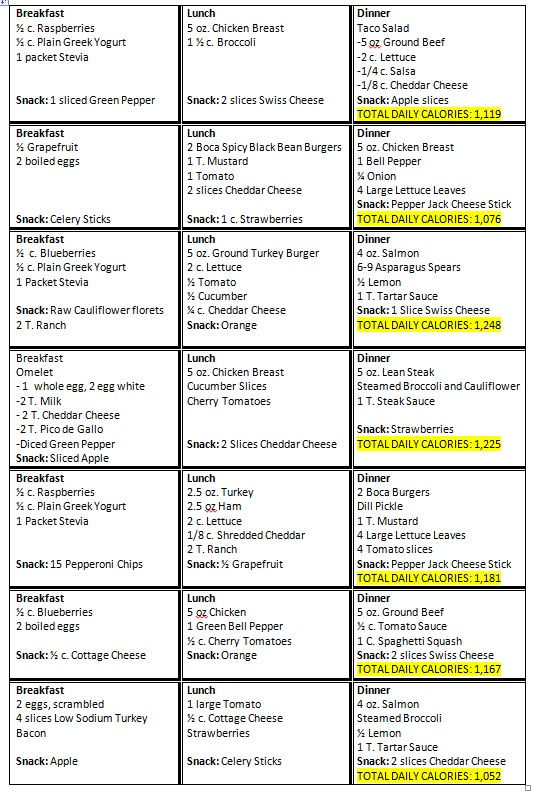 If you are prone to insomnia, try to avoid naps during the day as this interferes with nighttime sleep.
Come up with rituals or ways to help you gradually drift off to sleep. Try using relaxation exercises to help you fall asleep.
Avoid over-the-counter sleeping pills unless your doctor has recommended and monitors their use.
Avoid caffeine, especially at the end of the day. Check the ingredients of food and drinks. Some sodas and teas can contain as much caffeine as a cup of coffee. Large meals can also keep you awake. Light snacks, on the other hand, will help, such as warm milk or herbal tea.
Talk to your doctor about your medications, side effects, dosage, and timing.
If you wake up early in the morning and can't get back to sleep, getting out of bed and doing a quiet activity like reading is helpful.
If you need much more or less sleep than usual, you may be experiencing symptoms of depression or mania. Be aware of any changes in your sleep patterns and discuss them with your doctor.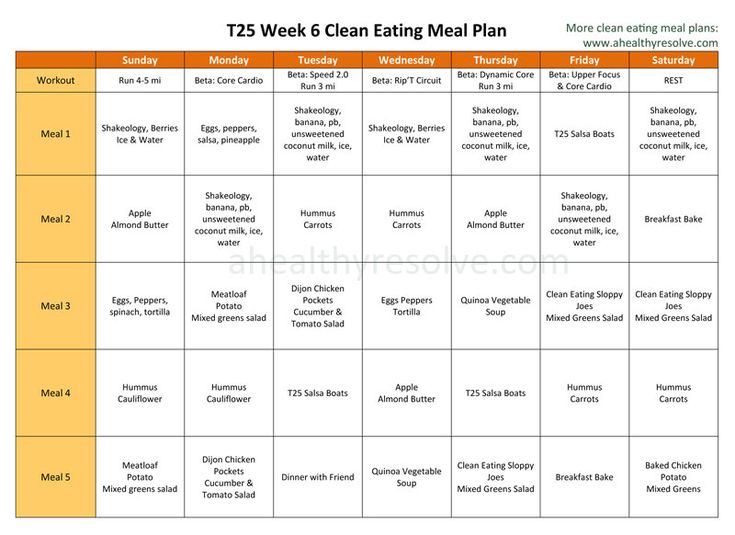 Nutrition
Eat a variety of foods daily to get the energy, protein, vitamins, minerals and fiber you need. Include plenty of vegetables and fruits (preferably raw) and whole grains in your diet. Be mindful of omega-3s and unsaturated fats0004
Reduce your intake of fat, cholesterol, sugar and salt.
Drink at least 8 glasses (2 liters) of water a day, or more if you exercise. If you are taking certain types of medication, you may need even more water. Check with your doctor or pharmacist.
Avoid alcohol and caffeine.
Avoid serious diets that deprive you of nutrients or healthy foods. Instead of drastic diets, use a combination of regular physical activity and smaller portions at meals if you're concerned about your weight.
Be aware of changes in your appetite. Loss of appetite or overeating can be symptoms of depression. Discuss any changes with your doctor.
Do not skip meals, even if your energy and appetite are low.
If you tend to overeat, look for stressors or triggers that cause you to overeat.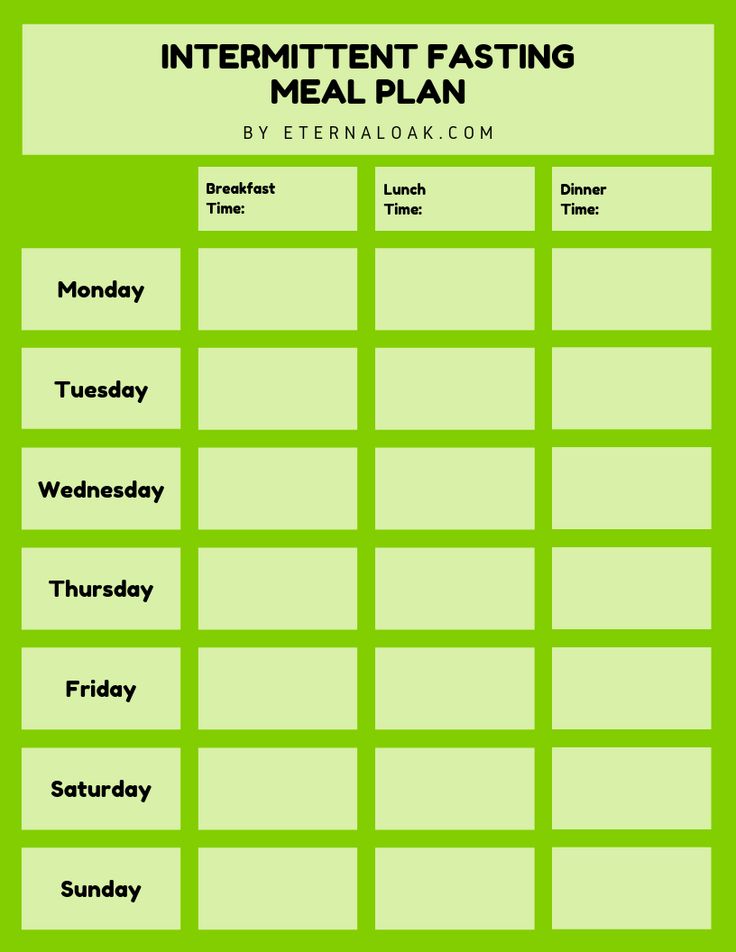 Discuss ways to avoid or manage these triggers with your doctor or therapist. It's helpful to write down how you feel or what happened while you binge to help identify triggers.
Keep food on hand that is healthy, quick and easy, such as fresh fruit, yogurt, whole grain bread, for times when you are in a hurry or can't cook. Plan regular shopping trips to avoid fast food or junk food.
Exercise
Choose the kind of physical activity you enjoy. You can choose several types for variety.
Focus on making the experience as enjoyable as possible. For example, if you are not comfortable exercising in the gym or outdoors, start by exercising at home. If you think you need some extra motivation or company, try exercising with a friend or family member.
Avoid exercise that puts your health at risk. Review all medications you are taking and make sure that increased heart rate and sweating do not cause additional side effects. You may need to take special precautions when exercising, such as drinking extra water.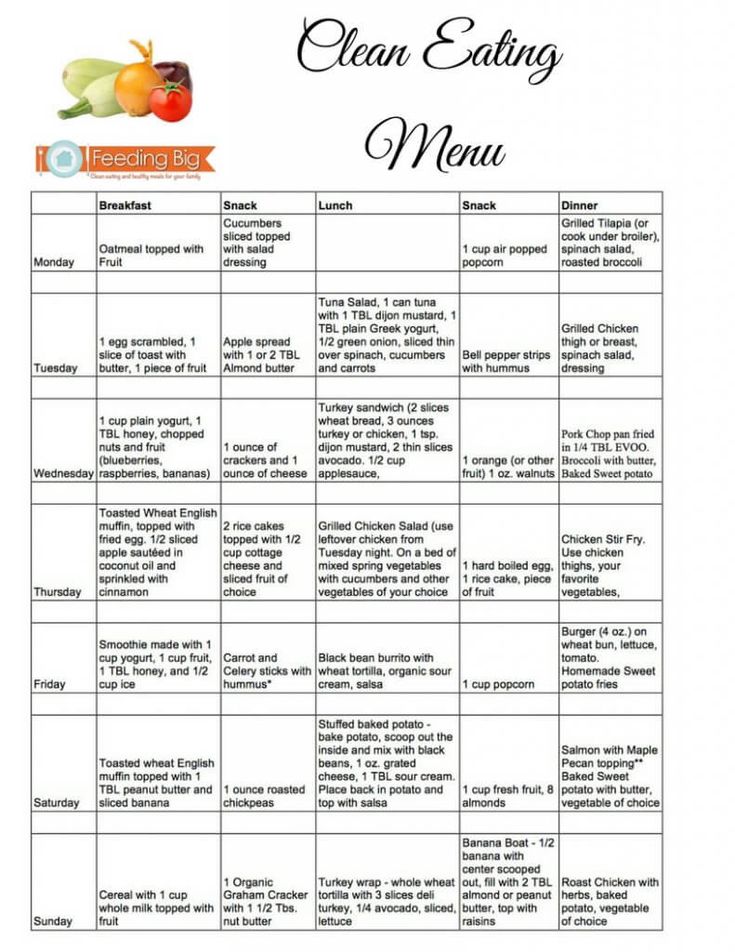 Start gradually, but keep up the frequency. Take breaks so you don't use up energy all at once and get frustrated with the whole idea. Don't ignore your physical limitations and don't exercise until it hurts.
A good workout regimen is 30 minutes a day, 3 times a week.
Add more physical activity to your daily life. Choose the stairs instead of the elevator, get off the bus to your stop and walk an extra block, or park at the far end of the car park.
Treatment regimen
A good treatment regimen is the foundation of a healthy lifestyle. It takes time to adjust to medications and therapies, but this is your best defense against relapses. Everyone's physical and mental condition is different, so it often takes time and patience from you and your doctor to find the right strategy. Family members can play an important role in your care. Keep them updated on your condition so they, too, are on the lookout for signs of relapse.
Talk to your doctor
Talk to your doctor about your medications and any side effects you may be experiencing.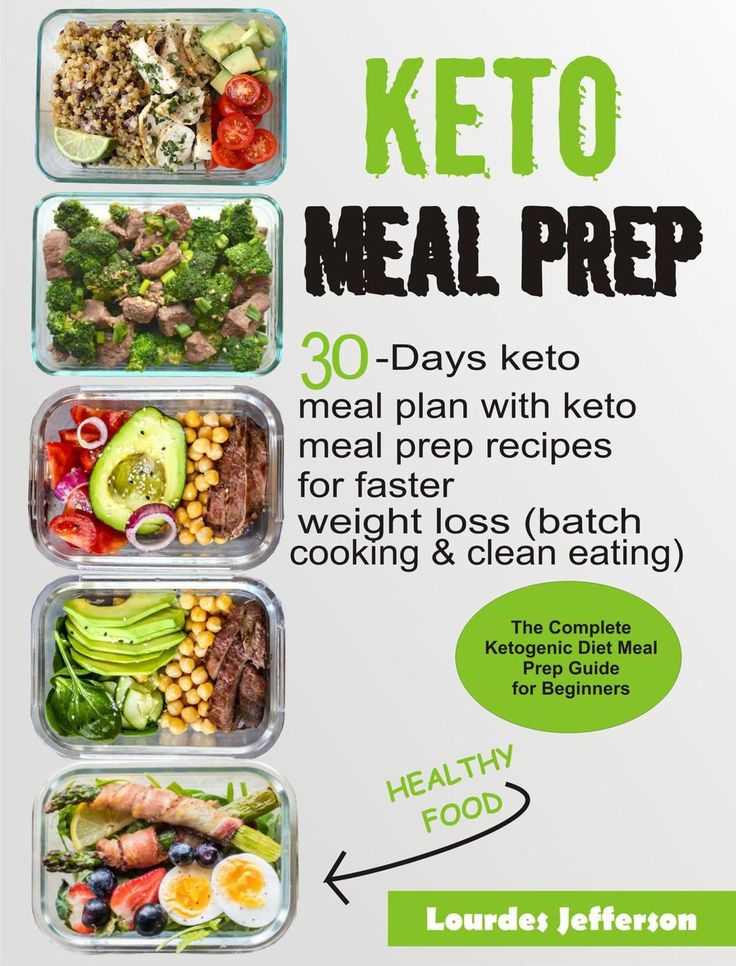 It is helpful to write down questions that arise and bring the list to the meeting. Take notes about what the doctor says.
If you have difficulty discussing specific issues, you can bring a close friend or family member to the meeting. If you have questions after your appointment, find out if you can contact your doctor by phone or email.
If you are unhappy with your doctor or treatment plan, talk to him about it. If difficulties cannot be resolved, contact another specialist. Choose a therapist who treats you with respect, listens to you, recognizes your needs, and knows how to work with people with mood disorders.
Medication
Ask your doctor, pharmacist or support group for details of treatment. If you are in a hospital, ask your doctor for instructions on your prescribed medications. Learn what side effects to expect and what to do if they interfere with your daily activities. Talk to your doctor about ways to minimize uncomfortable side effects. You may be asked to choose a different treatment regimen.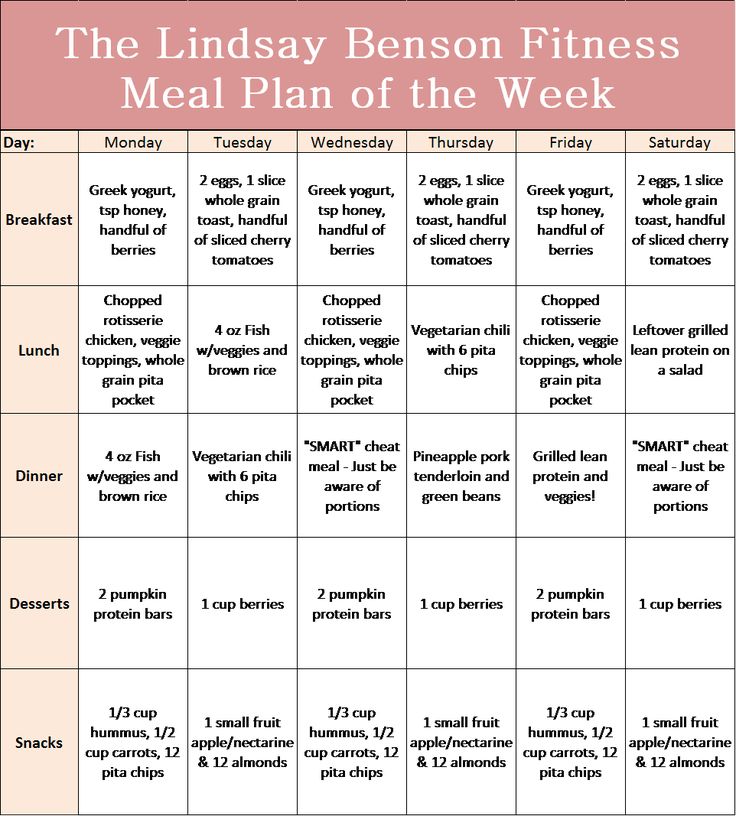 Never stop taking medication or change the dosage without talking to your doctor. Do not add herbal supplements or supplements to your medications without consulting your doctor.
Find out what time of day to take your medicine and do it at the same time every day. If you have memory problems, set a reminder or make a note.
Find out if there are any specific foods and activities that you need to avoid. Some medications can reach dangerously high blood levels if you are severely dehydrated or sweat. Others may interact with certain foods or alcohol, or make you more sensitive to the sun or light.
Symptom support and monitoring
Monitor your symptoms using a diary or mood calendar. Learn to recognize patterns and combinations of symptoms that may indicate you are having a manic or depressive episode. Let your doctor and loved ones know when you feel your symptoms get worse and ask them to monitor your behavior.
If you are experiencing symptoms of mania or hypomania, ask someone close to you to monitor your credit cards, bank records, and car keys.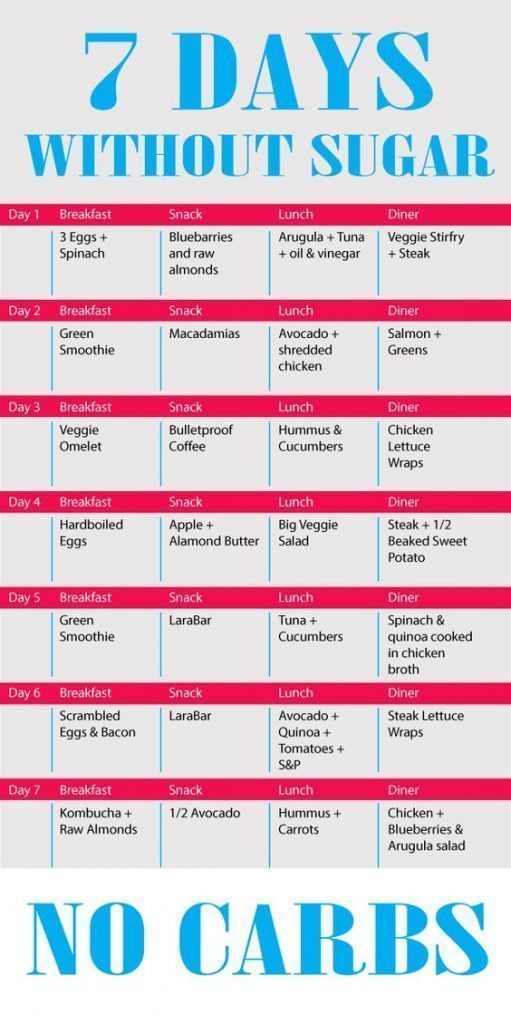 Avoid shopping, gambling, or alcohol, and try to maintain a regular sleep schedule.
If you are experiencing symptoms of depression, try to avoid isolation by planning short, easy meetings or walks with loved ones. Adjust your work schedule so you don't get overwhelmed and do small things every day.
Ask loved ones to lock up or put away anything you could use to hurt yourself.
Write down a plan of action to follow if your symptoms become severe and you are unable to carry on with your daily activities. Include doctors' contacts, medications, and other important information such as drug allergies. Write in advance instructions for caring for your children and pets, how to notify your employer if you need hospitalization.
Make a list of symptoms that may indicate a problem:
Destructive behavior;
Abusive or violent behavior;
Extreme agitation or irritability;
Great ideas;
Increase in compulsive behavior, spending, gambling, sexual activity, or substance abuse;
Major changes in sleep habits, inability to get out of bed or decreased need for sleep;
Thoughts of suicide;
If you are thinking about death or suicide, contact your doctor immediately, as well as a loved one or friend.
Relationships
Living with a mood disorder can make it difficult to maintain relationships, both friends and family. Relationship problems may arise from unpredictable or careless behavior during a manic episode, or closeness during depression, and may be aggravated by other people's misunderstanding of mood disorders. Even if you often feel alone and isolated, you are not alone—almost everyone who has dealt with a mood disorder has been in that situation.
Acquaintances
Take an interest in other people's lives. Listen to what they say. Look for interests you have, shared or new.
Look for ways to socialize. You can become a volunteer, join community activities, study in courses.
Attend your support group regularly and participate in group social activities (at least online).
Friends
Be aware of the needs and feelings of your friends. Come to meetings, call back, and be there when they need you. They will appreciate it and will probably do the same for you.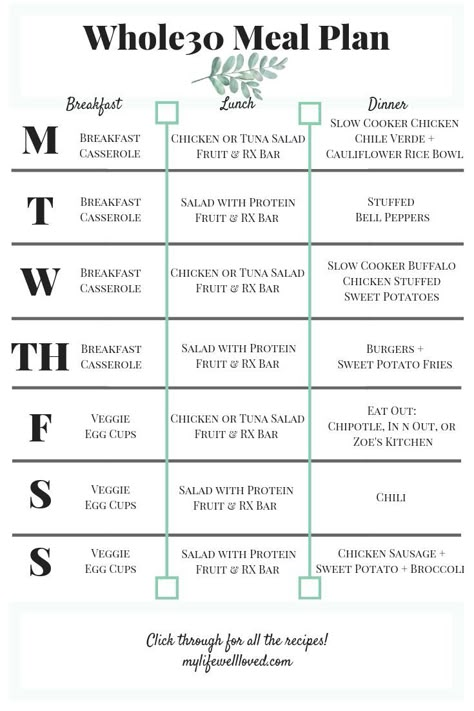 Educate close friends about your illness and explain that it causes extreme mood swings and you can sometimes behave strangely. Be honest about your needs and limitations.
Remember or ask others to watch for inappropriate behavior on your part, such as when you start talking or demanding all the time. Be open to constructive criticism from friends. Instead of being defensive, try to learn the lesson.
If you are going through a period when you need extra support, try to keep in touch with a few people. You will get more variety and not be completely dependent on one person.
When you feel better, thank everyone who supported you.
Family
Educate your family about your illness, especially if you have been recently diagnosed. Even if your family is unwilling to accept your diagnosis, you are not alone. Stigmatization leads many to have misconceptions about mental illness (for example, that it is a weakness of character, that you are lazy, or that you pretend that people with mental illness are dangerous).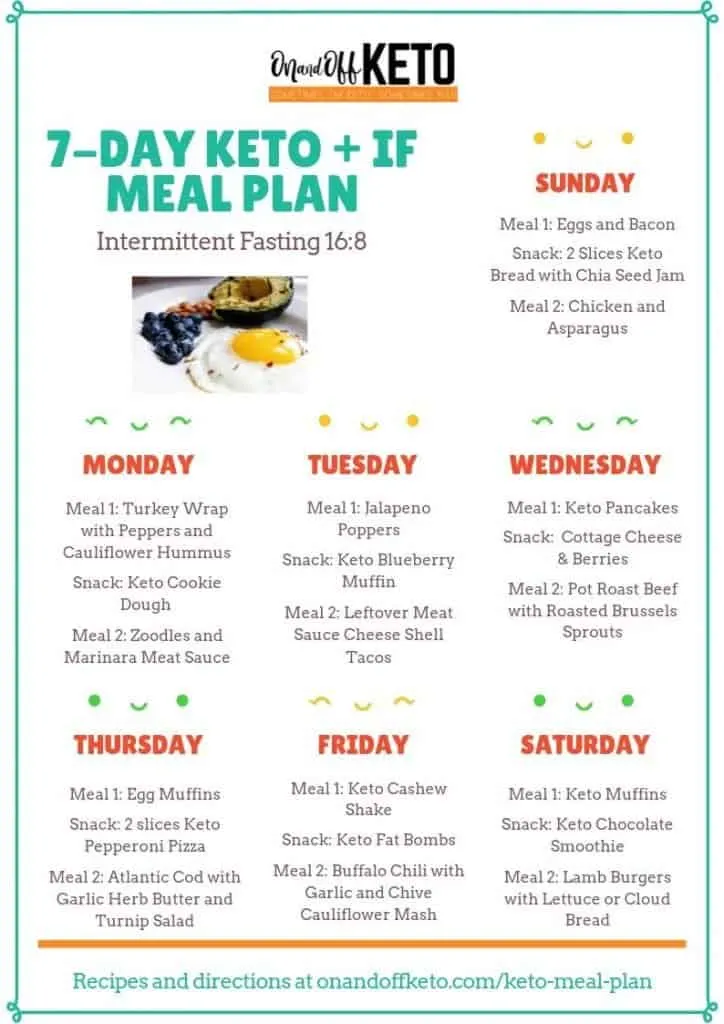 To correct these misconceptions, collect educational and educational materials and share them with your family.
Show that you are determined to work on your problems and show that you are following the treatment plan. Try to maintain a positive relationship and your family will reciprocate.
Encourage your family to also receive support. They can discuss their reactions to your diagnosis, symptoms, or behavior and ask questions of a qualified therapist or support group.
Let your children know that they are not to blame for your illness. Explain it to them in a way they can understand. For young children, it may be easier to say that you are not feeling well or that you are taking medication to make yourself feel better. Older children may be more concerned about how your disorder affects them than how it affects you. If they don't understand that your mood disorder is a disease, you can explain that you are going through a very difficult time, but you are getting help and still love them.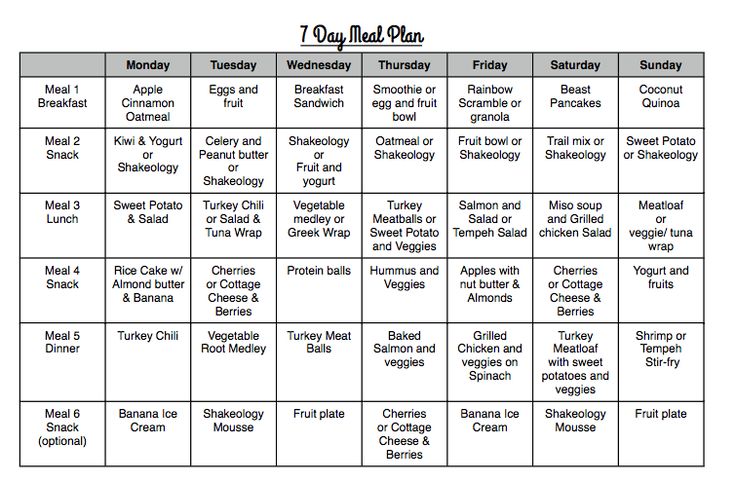 If your child has been diagnosed with a mood disorder, educate the whole family about the disorder, work to reduce stress at home, and improve your communication skills. Help your child learn relaxation and coping techniques, and take care to protect them from excessive stress at school. Find a doctor who is knowledgeable about mood disorders in children.
Consider family therapy to discuss ongoing changes and find ways to help each other.
Intimacy
Educate your partner about illness. Remind him that he is not responsible for your illness, that the cause is an imbalance of chemicals in your brain. Give your partner specific ways they can help you: be understanding when you can't do normal things; help with housework or childcare; hug you and say words of support. When you feel irritated, emphasize that it is not because of your partner, but because of your illness.
Set aside some time to just be alone with each other: this can be a walk together, a meal or just a quiet pastime.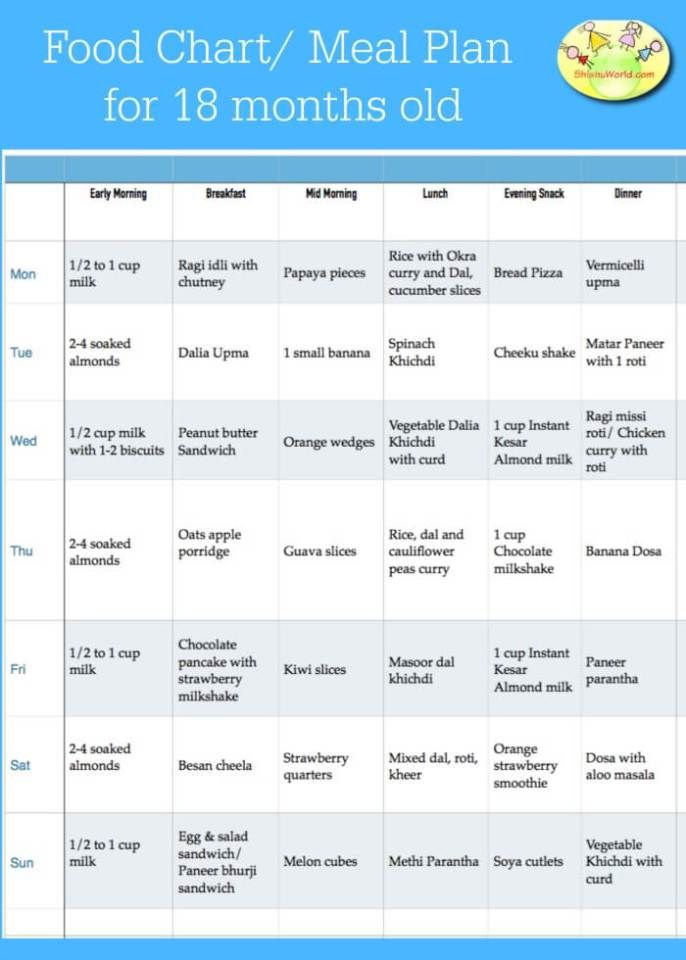 You can go to couples therapy to express negative feelings and fears in a safe way. Your partner can offer another perspective to your therapist and help you use your therapist's suggestions in your daily life.
Be open with your partner about any sexual side effects from your medications. If you are experiencing sexual dysfunction, work on non-sexual intimacy such as touching and cuddling.
Be open with your doctor about any sexual side effects from your medications. Be aware of changes in your sex drive and discuss them with your doctor to determine if they are side effects or symptoms of your illness. If you are not comfortable talking about sexual problems, it may be helpful to use methods such as writing down your problems ahead of time.
Work
Mood disorders have a major impact on various aspects of work. Sometimes you may need to reduce work hours or stop working entirely to manage depressive or manic symptoms. In other cases, work is not a problem, but there may be questions about how open you are about your illness.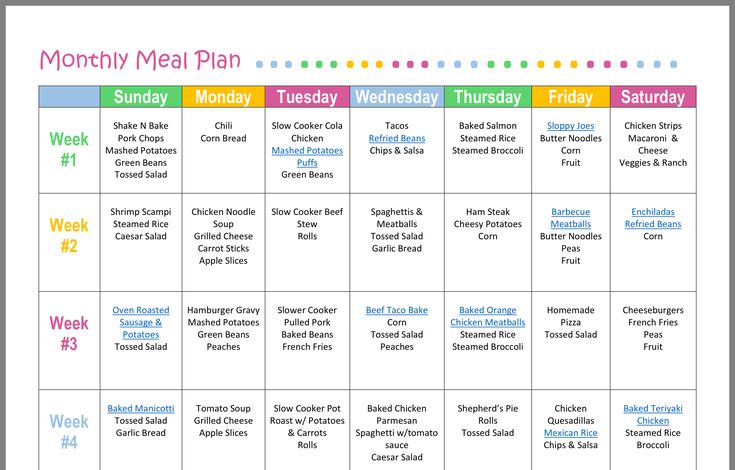 It is important that the work environment is comfortable and not too stressful so that it does not aggravate your symptoms. If you are unemployed, it is important to do some systematic work to keep active. For example, volunteering will help you keep in touch with other people and give you a sense of fulfillment.
Job search
Develop a job search plan. Describe the steps you can take to accomplish this task: viewing ads, submitting resumes, calling, meeting people in your field, or learning new skills.
Don't let past failures keep you from achieving new goals. Even if you don't get the position you dreamed of, you can still do interesting and rewarding work.
Be mindful of what can help or hinder your work
Always keep your idiosyncrasies in mind. For example, if you experience stress in a large team, is it easier for you to work on your own, or do you need guidance. Are you attracted to a simple job that allows you to relax, or do you find satisfaction in solving difficult problems? When are you most active, morning or evening?
Assess your skills
Ask yourself what you are good at and what you enjoy.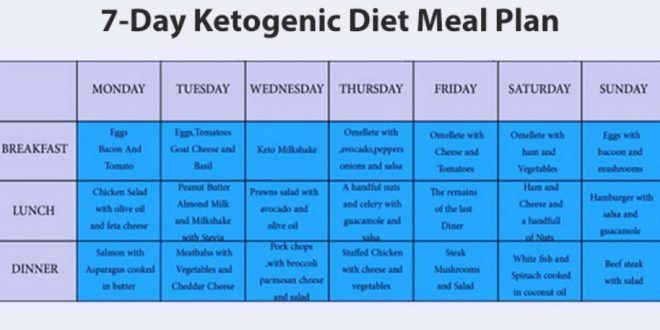 Make a list of knowledge and skills you could use.
View job openings and list required qualifications. Think about how you can get the missing skills, what experience or training will help you?
Keeping busy
Try to work hard, no matter how you feel about work. Do not be discouraged if your work is far from ideal. Work on improving the skills you use. Your job doesn't have to be permanent.
Take breaks during the day and conserve energy. Working part-time is better than working overtime and exhausting yourself right away.
Be alert for symptoms of exacerbation of mania or depression. If you are concerned that they may significantly interfere with your work or put you at risk, take a day off and arrange to see a doctor as soon as possible.
Talking to an employer
You decide whether to talk about your illness at work. You may not tell anyone. You are not required to report your disorder to your employer or co-workers, just as you are not required to report diabetes or stomach ulcers.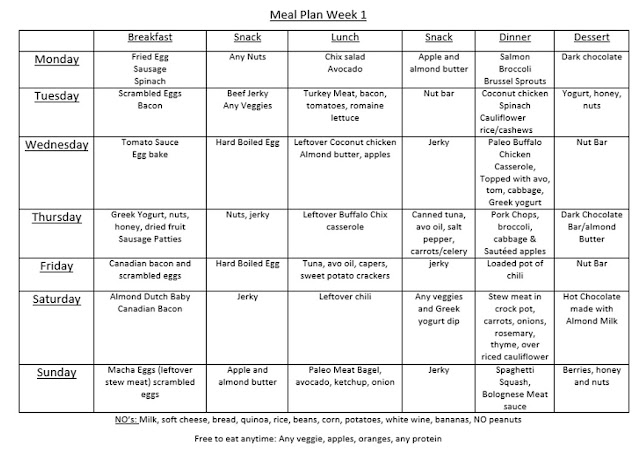 However, if you want to negotiate a special work schedule - part-time, break, later arrival - it's best to be honest with the employer. Make an appointment in person and tell them that you have a mood disorder, but you are being treated and it is under control. You can also ask your doctor or therapist to write a letter about your condition.
Healthy lifestyle
If you pay due attention to various aspects of a healthy life - stress management, physical activity, medical treatment, healthy relationships, daily work or volunteer activities - improvements in your mental and physical health will not be long in coming. There is no one right way to do this, the most beneficial way of life is the one that works best for you.
Checklist
1. I know what annoys me the most. They are:
2. I have someone to talk to or write about if I'm under a lot of stress.
3. I have ways to relax. They are:
4. I eat a variety of foods and get the nutrients I need.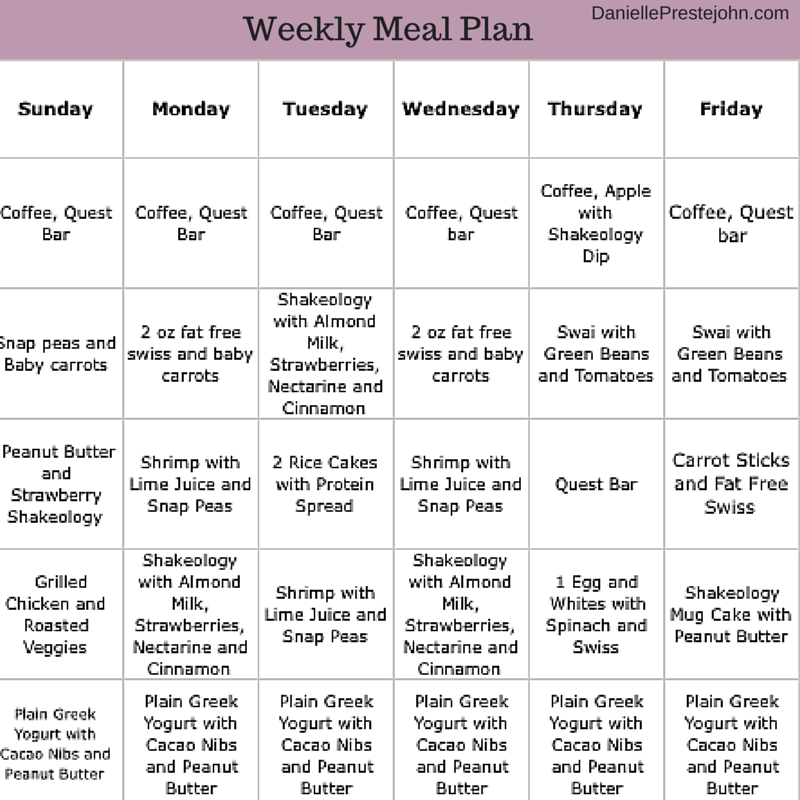 5. I have not experienced any major changes in my appetite lately.
6. I exercise ___ once a week.
7. I sleep enough. My need for sleep hasn't changed drastically in recent days.
8. I take my medications as prescribed. I know what side effects they have.
9. I have ways to keep in touch with other people, these are:
10. My friends know about my needs and I appreciate them.
11. I sufficiently enlightened my family and loved ones about the disease.
12. I have a job, hobby or volunteer activity that I feel comfortable doing. It doesn't cause too much stress, I use and improve my skills.
Switch on/off. Power Schemes | Electronics for all
Everything is fine with battery power, except that it runs out, and energy must be carefully saved. It's good when the device consists of one microcontroller - sent it to hibernation and that's it. Own consumption in sleep mode in modern MK is negligible, comparable to the self-discharge of the battery, so you don't have to worry about the charge.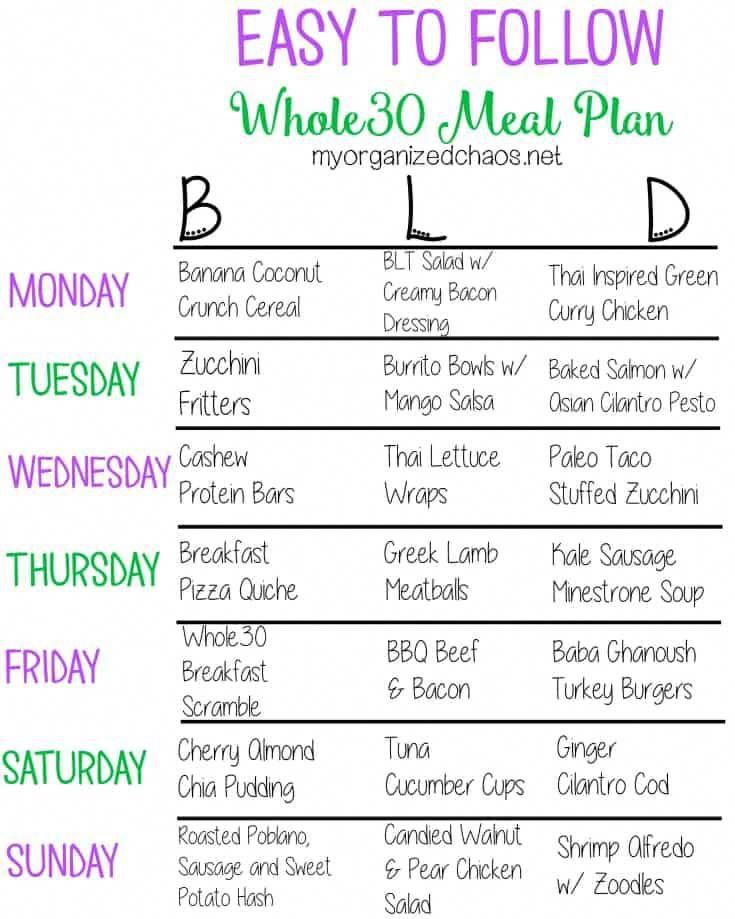 But here's an ambush, the device is alive with more than one controller. Often different third-party peripheral modules can be used that also like to eat, but still do not want to sleep. Just like small children. We all have to prescribe a sedative. We'll talk about him.
▌Mechanical button
What could be simpler and more reliable than dry contact, open it and sleep well, dear friend. It is unlikely that the battery will be shaken to the point of breaking through a millimeter air gap. Urania in them is not reported for this. Some kind of PSW switch just what the doctor ordered. Pressed-pressed.
That's just the trouble, he holds a small current. According to the passport, 100mA, and if the groups are paralleled, then up to 500-800mA without much loss of performance, unless of course you click every five seconds on the reactive load (conder coils). But the device can eat more and then what? Wrap blue duct tape to your hipster creation of a hefty toggle switch? A normal method, my grandfather did this all his life and lived to an advanced age.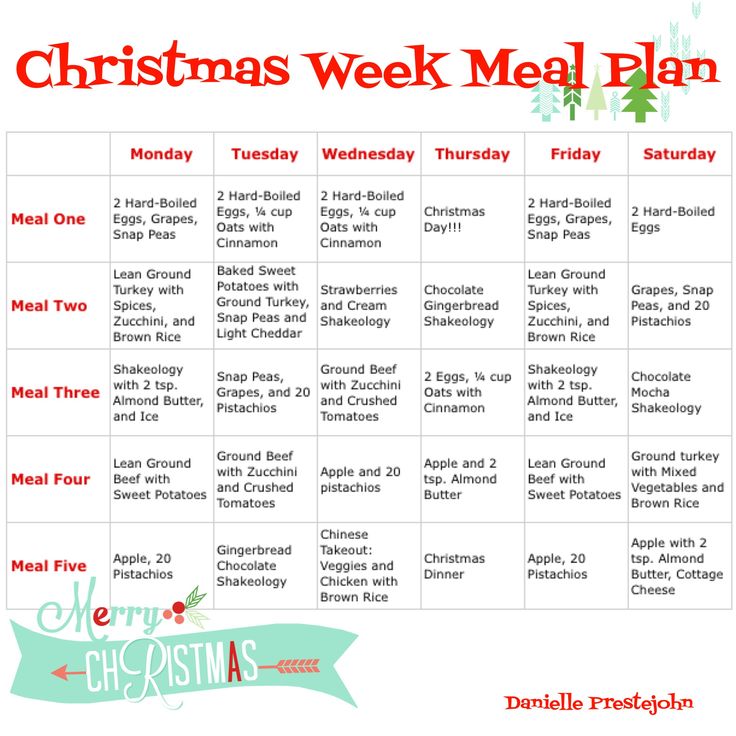 ▌Plus button
But there is a better way. The knife switch can be left weak, but strengthened with a field-effect transistor. For example like this.
Here the switch just takes and presses the gate of the transistor to the ground. And it opens. And the passed current of modern transistors is very high. So, for example, IRLML5203, having a sot23 case, easily drags 3A through itself and does not sweat. And something in the DPACK case can explode a dozen or two amperes and not boil. A 100kΩ resistor pulls the gate to the power supply, providing a strictly defined potential level on it, which allows you to keep the transistor closed and prevent it from opening from any interference there.
▌Plus brains
You can develop the theme of controlled self-shutdown, in this way. Those. the device is turned on by a button that shorts the closed transistor, letting current into the controller, it intercepts control and, pressing the shutter to the ground with its foot, bypasses the button.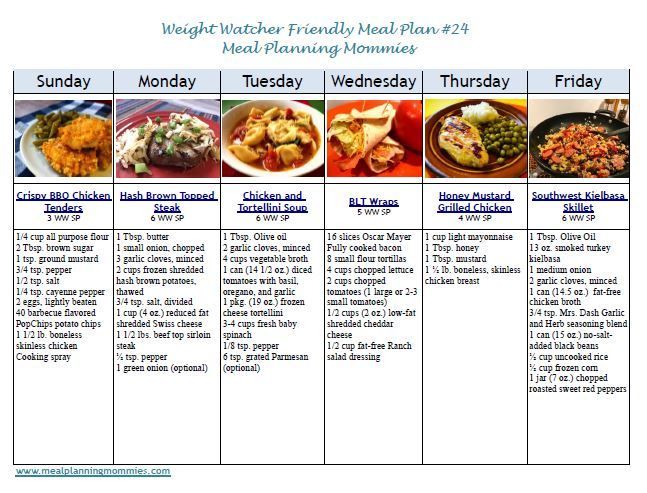 And it will turn off when it wants to. The shutter lift will also not be superfluous. But here it is necessary to proceed from the controller output circuitry so that there is no leakage through it into the ground through the controller leg. Usually there is the same field worker and a pull-up to power through protective diodes, so there will be no leakage, but you never know ...
Or a slightly more complex version. Then pressing the button starts the current through the diode to power, the controller starts up and turns itself on. After that, the diode, supported from above, no longer plays any role, and the resistor R2 presses this line to the ground. Giving there 0 on the port if the button is not pressed. Pressing the button gives 1. I.e. we can use this button after switching on as we please. At least to turn it off, at least somehow. True, when turned off, the device will de-energize only when the button is released. And if there is a bounce, then it can turn on again.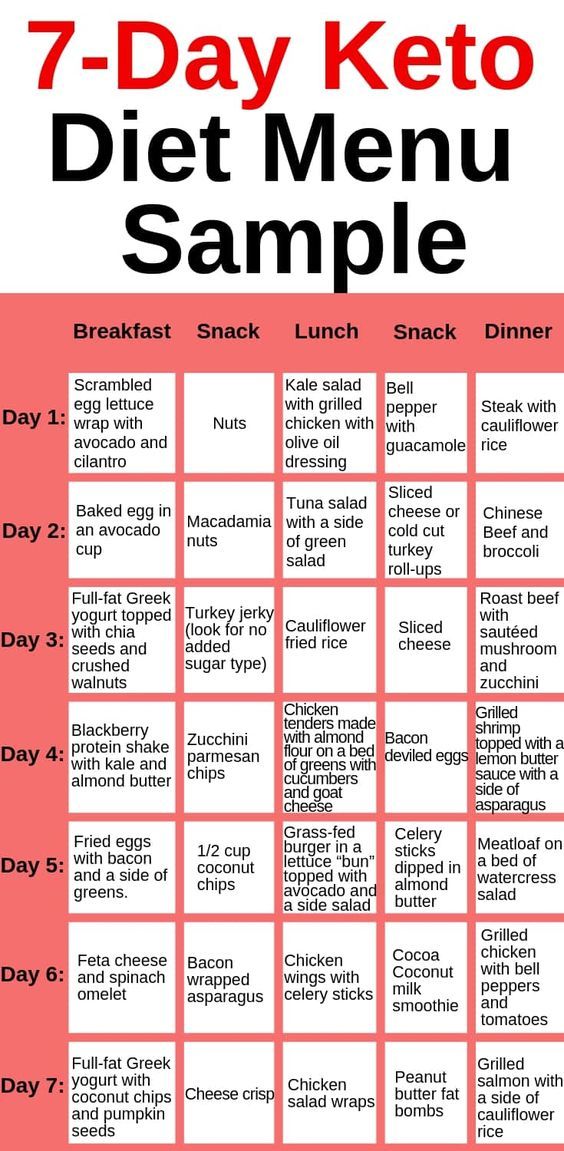 The controller is fast. Therefore, I would make the algorithm like this - we wait for the release, select the bounce and then turn off. Only one diode on any button and we do not need sleep mode :) By the way, this diode is usually already built into the controller in each port, but it is very weak and you can inadvertently kill it if your entire load is powered through it. Therefore, there is an external diode. Resistor R2 can also be removed if the controller leg can do Pull-down mode.
▌Disabling unnecessary
You can do it differently. Leave the controller on the "hot" side, putting it into hibernation, and de-energize only the chewing peripherals.
By allocating a separate power rail for it. But here we must take into account that there is such a thing as parasitic nutrition. Those. if you turn off the power, for example, at a transmitter, then power will go through the SPI bus or what it can be controlled there, it will rise through protective diodes and the periphery will come to life.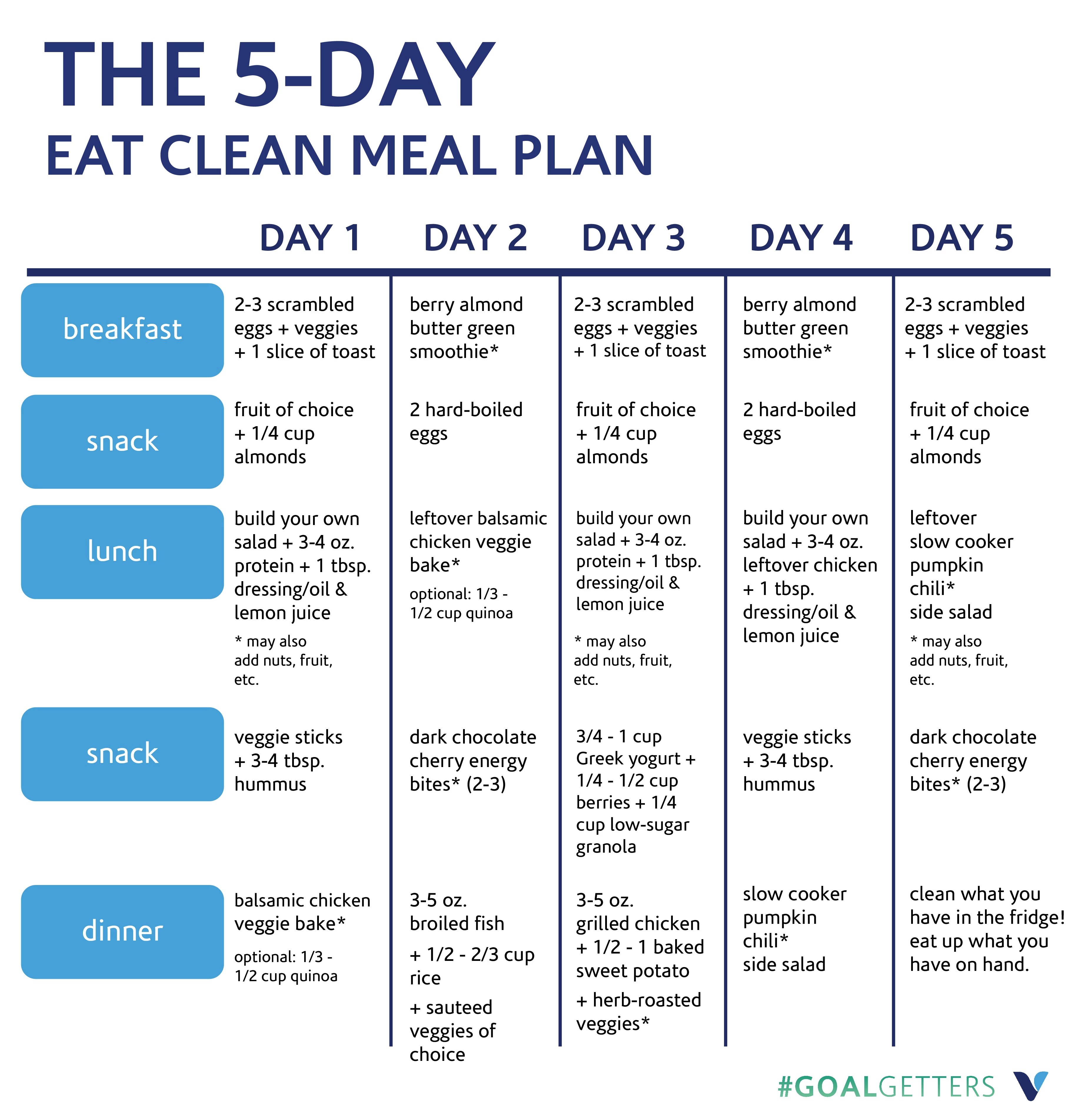 Moreover, the power may not be enough for its correct operation due to losses on protective diodes and you will get a bunch of glitches. Or get excess current through the ports, as a result of burnt ports on the controller or peripherals. So first the data pins are in Hi-Z or in Low, and then de-energize.
▌ Throw away the excess
Something that consumes little can be powered directly from the port. How much does one line give? Ten milliamps? And two? Already twenty. And three? Parallel legs and forward. The main thing is to pull them synchronously, preferably in one cycle.
True, here we must take into account the fact that if a leg can give 10mA, then 100 legs will not give amperes - the power domain will not withstand. Here you need to consult the datasheet on the controller and look for how much current it can give through all the outputs in total. And dance from it. But up to 30mA from the port feed twice.
The main thing is not to forget about capacitors, or rather about their charge.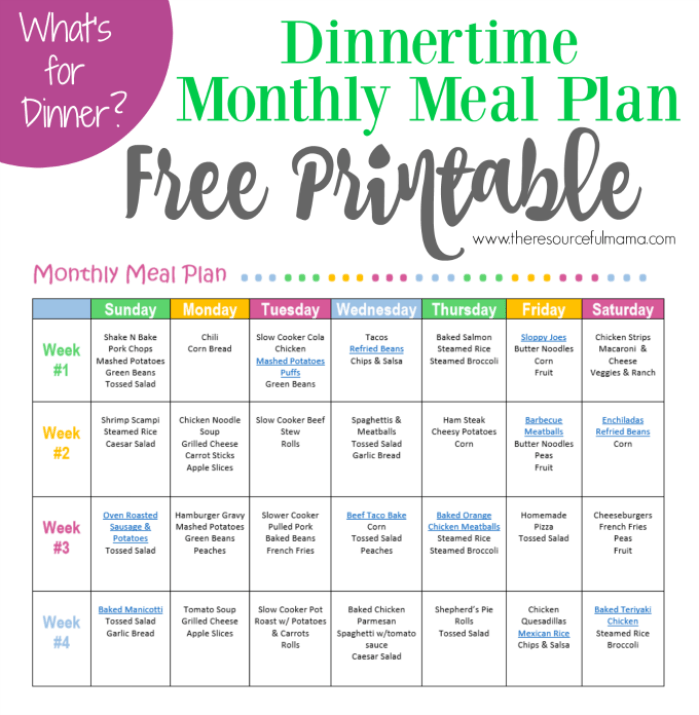 At the moment of charging the conder, it behaves like a short circuit, and if in your periphery there are at least a couple of microfarads of capacitances hanging on the power supply, then you should not power it from the port, you can burn the ports. Not the most beautiful method, but sometimes there is nothing else left.
▌One button for everything. Without brains
And finally, I will analyze one beautiful and simple solution. It was thrown to me in the comments by uSchema a few years ago, this is the result of the collective creativity of the people on their forum.
One button and turns the power on and off.
How it works:
When turned on, capacitor C1 is discharged. Transistor T1 is closed, T2 is also closed, moreover, resistor R1 additionally pulls the gate T1 to power so that it does not accidentally open.
Capacitor C1 is discharged. This means that at a given moment in time we can consider it as a short circuit. And if we press the button, then while it is charging through the resistor R1, the gate will be thrown to the ground.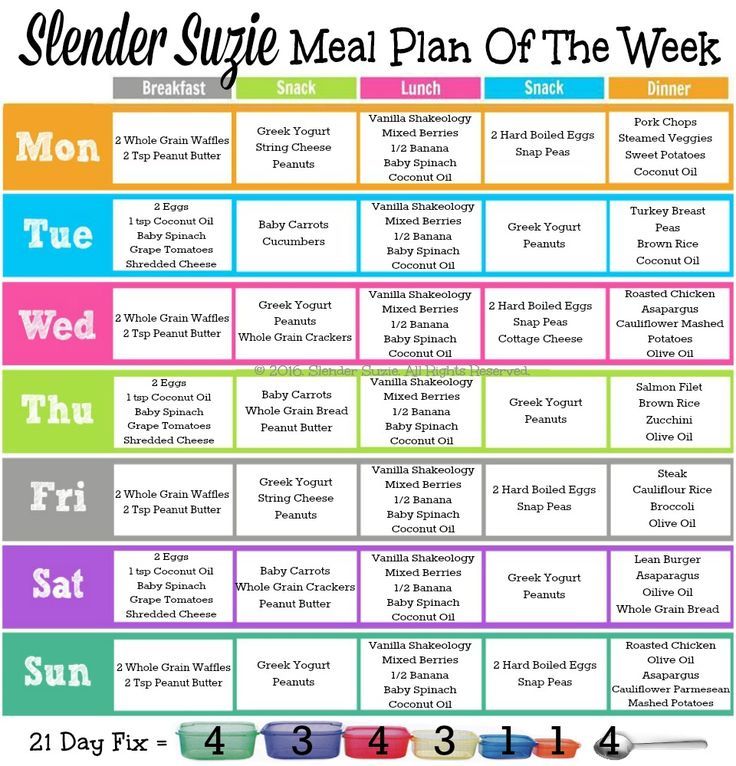 It will be one moment, but it will be enough for the transistor T1 to open and voltage appears at the output. Which immediately hits the gate of transistor T2, it will also open and press the gate of T1 to the ground in this way, fixing in this position. Through the pressed button, C1 will charge only up to the voltage that forms the divider R1 and R2, but it is not enough to close T1.
Release the button. The divider R1 R2 is cut off and now nothing prevents the capacitor C1 from being recharged through R3 to the full supply voltage. The fall on T1 is negligible. So there will be an input voltage.
The circuit is working, power is on. The capacitor is charged. A charged capacitor is actually an ideal voltage source with very little internal resistance.
Press the button again. Now fully charged capacitor C1 throws all its voltage (and it is equal to the supply voltage) to the gate T1. The open transistor T2 does not shine at all here, because it is separated from this point by resistor R2 by as much as 10 kOhm.