Never had orgasm during sex
8 Reasons You Never Orgasm During Sex
Many of us grow up expecting sex to be one big explosion of limbs, sweat and a lot of breathless swearing. So when you realize that the big O likes playing hard to get, it's natural to feel a little cheated. Statistics vary, but one survey found that around 95% of men orgasm most or every time they have sex, compared to only 57% of women (and a considerably higher number for women in same sex relationships). So what is going on?! Why the orgasm chasm? We delve deep and look at some of the reasons you're not getting yours when he's getting his…
1. Not Enough Clitorial Action

Containing around 8000 super-sensitive nerve endings, the clitoris is the most erogenous part of the female body. It is most recognizable from its small button-like structure (the external glans) located above the vaginal and urethral openings, however most of the clitoral anatomy is below the surface, extending under the labia majora and wrapping itself around the vagina.
Experts suggest that most women need clitoral stimulation of some kind in order to reach orgasm and around 38% of women do not orgasm specifically because of a lack of clitoral stimulation. Using your hands or a personal massager, you and your partner can give this pleasure powerhouse the attention it (and you) deserves.
2. The Rule of Thumb
But what about the women who can orgasm from penetration alone? Well, a theory was proposed in 1924 by Princess Marie Bonaparte, the great-grandniece of Napoleon, no less, to answer this question. Extensive research led Bonaparte to believe that the distance between the clitoris and vaginal opening was key in determining a woman's ability to reach orgasm through penetrative sex alone.
Women whose clitorises (C) were positioned less than 2.5 inches (from the tip of your thumb to the first knuckle) away from the vagina's opening (V), were more likely to reach orgasm from vaginal penetration because the clitoris would also be receiving stimulation.
Those women whose C-V distance was further away would therefore require extra stimulation. Don't rush to grab a ruler – this is just a theory! More importantly…
3. You Don't Know What You Like
If you don't know what pushes your buttons, your partner isn't going to either. Masturbating and exploring your body allows you to figure out your unique route to orgasm and quite literally put your finger on exactly what you like. Experimenting with pressure, speed, rhythm, and internal and external massaging will give you way more confidence in your pleasure and how to implement these moves with your partner. For more reasons why you should masturbate, click here (as if we really need another excuse).
4. You Just Can't Switch Off
The brain is perhaps the most important sex organ in men and women, overseeing the entire show from start to finish. However, it can also get the way of you having a good time. Thinking too much or allowing your mind to wander can dim sexual responses and make achieving orgasm slip further from your grasp.
Keeping your mind on the task at hand and in that sweet spot between relaxed and focused is the key. If you feel your concentration drifting, steer your mind back to sexier thoughts (not your grocery list), talk dirty to your partner or even to yourself and don't be afraid to fantasize!
5. You're Doing It Wrong!
We kid! But seriously, there are some positions that are way better for clitoral stimulation than plain old missionary. Ideally, you want as much access to your clitoris as possible so on-top positions are great. Using hands or a vibrator, you have the freedom to massage yourself externally for optimum feels.
You can also try the C.A.T (Coital Alignment Technique) position, which is a sex therapist favorite. Like a normal missionary, the man positions himself as high up as he can get, so that his ahem, member, is rubbing on your clitoris as it penetrates you. Meow!
6. Faking It
Many Oscar-worthy performances have been made in the heat of the night, as Meg Ryan proved with her (all-too recognizable) fake orgasm in "When Harry Met Sally".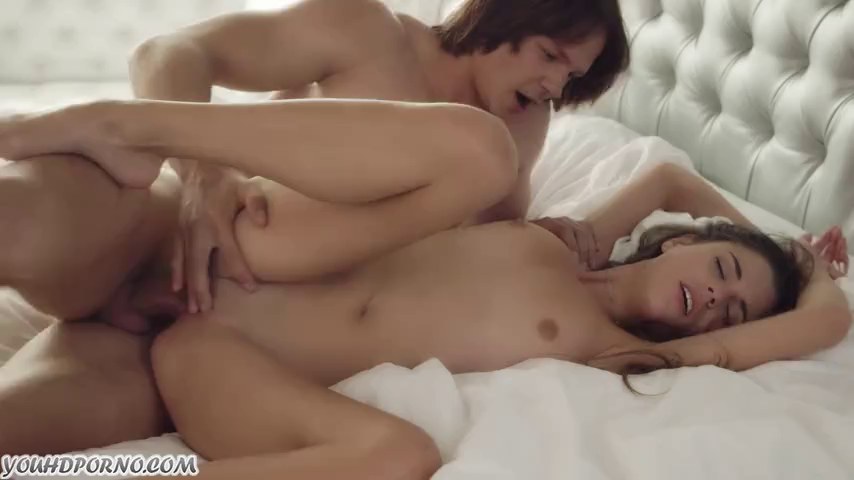 While faking it is roundly condemned as a carnal faux pas, we've all felt the need to do it at one time or another, probably to put our partner out of their gyrating misery. But, resorting to fake orgasms as an easy-way-out or to avoid awkwardness is a slippery slope.
Giving your partner the wrong idea, it leads them to believe what they are doing works and you can be sure they'll try it next time. Communicate and be honest, after all, you guys are in this together!
7. The Blame Game
This is really important – do not pity, resent or get angry with your partner for not making you orgasm. Give credit where credit is due; if he's trying super hard to mix things up and make sure you're having as good a time as he is, he deserves respect.
If he gives up easy and doesn't seem to care about your enjoyment, he's probably not worth it in the first place. Getting frustrated or upset with you partner is not sexy, for either of you. Be patient, communicate and lead the way!
8.
It's the Taking Part that Counts
Sex is not all about finishing! Regarding orgasms as the vital bookend to sex puts tons of pressure on you and your partner and takes away from all the things that make sex so enjoyable in the first place.
Being intimate, exploring each other's bodies and making an emotional, as well as physical connection, are way more important. Bringing anxiety and pressure into the mix is not the sort of intensity you want beneath the sheets. After all, sex is supposed to be a stress reliever, not a stress-inducer.
While reaching orgasm is certainly not as straightforward for women as it is for men, practice and a bit of experimentation will help you get there. Cracking the code to orgasmic bliss takes time but oh boy, is it worth  it…
I've Never Been Able to Orgasm During Sex With My Partner. Can I?
Samantha Lee/Insider
Many women have said they can't orgasm during partnered sex and according to therapist Rachel Wright, fear of being vulnerable is a common reason for that inability.
Reiterate to your partner that your medication could be playing a role and it's not his fault. Then, set up a game plan to explore sexual pleasure both solo and with your partner.
You should also see a doctor to rule out any health problems related to the pain you sometimes feel down there.
Have a question for Julia? Fill out this anonymous form. All questions will be published anonymously. You can read more Doing It Right here. 
Visit Insider's homepage for more stories.
LoadingSomething is loading.
Thanks for signing up!
Access your favorite topics in a personalized feed while you're on the go.
I've never been able to reach orgasm during sex with my boyfriend.
I reach orgasm alone, when I do clitoral stimulation, but my current boyfriend can't make me climax, and it's been frustrating. 
I've been on antidepressants for six months now. When I started the medications, I've noticed it's been harder for me to reach orgasm, let alone my boyfriend trying to turn me on. 
He tried oral and fingering, and neither worked. I gave him directions, and it still didn't help. When we're being sexual together, it feels good and sometimes I feel close to orgasm, but then suddenly things start to feel kind of painful down there and I need to ask him to stop and just lay down for a bit. 
My boyfriend understands that my medication has been affecting my sex life and he's being very patient and understanding with me. The thing is, he doesn't know that my ex couldn't make me orgasm either. I don't know how to tell him. 
I like us having sex and he makes me feel safe, comfortable, and confident with myself when we do.
I feel like part of the reason why I'm having this orgasm block is because I don't want to feel completely vulnerable in front of anyone. 
I fear that someday my boyfriend might think he's the problem and I never want that to happen. I want to let it go, improve my sex life, and be able to orgasm with my boyfriend. Can you help? 
- Egypt
Dear Egypt,
It's great that you've done some thinking and have a few ideas already about why you've had so much trouble orgasming. Even though it sucks, you've pinpointed some places where you and your boyfriend can get to work and learn to enjoy sex together.
First, it's important to know that you're not alone. According to 2019 study of 1,400 women, 14% said they never orgasm during partnered sex with clitoral stimulation.
Struggling with feeling vulnerable, like you described, could also be to blame.
"We know that is a huge reason why it's hard to climax, if your guard is up," Rachel Wright, a New York City-based therapist, told me.
The first step, Wright said, is (you guessed it) talk to your partner about what's been going on.
Reiterate to your boyfriend that your medication is still making it difficult for you to orgasm, and also let him know how much you love him and how you feel attracted to him. You can even say something like, "Solving this problem isn't on you, and I don't want you to think you're causing the problem," to take the pressure off.
Wright also suggested explaining how your inability to orgasm makes you feel, so your partner can better understand and support you during intimate moments.
You should also take a trip to the doctor, Wright said, because sex of any kind should never feel painful. If your doctor assures you that there's nothing physically wrong, you can start to experiment with new techniques for Mission Climax. Pay attention to what you're doing with your partner right before pain sets in, and adjust accordingly to see if there's an improvement.
According to Wright, you should ask yourself questions like, "What do I need to let my guard down?" and, "Why do I have my guard up in the first place?"
Try some new forms of foreplay with your partner (Google is your friend here!), and take some alone time to learn how to feel better in your own skin during sex.
Masturbating can help you learn more about the types of pleasure you personally like, and may give you some ideas for new tricks to try out with your boyfriend.
Lastly, set up a game plan so you can work on feeling more vulnerable and enjoying the sex that comes with letting your guard down. Wright suggested setting aside self-pleasure time once a week, and also doing so with your partner.  
Explain that you want to explore your sexual needs more, and would love to have time together once a week to do just that.
Something tells me he'll be happy to oblige.
As Insider's resident sex and relationships reporter, Julia Naftulin is here to answer all of your questions about dating, love, and doing it — no question is too weird or taboo. Julia regularly consults a panel of health experts including relationship therapists, gynecologists, and urologists to get science-backed answers to your burning questions, with a personal twist.
Have a question? Fill out this anonymous form.
All questions will be published anonymously.
Related coverage from Doing It Right:

I've used dating apps for years and still can't find the long-term relationship I want. Is it possible to find love offline?

My fiancé said he has no interest in wedding planning, but he's obsessed with the budget. How can I get him more interested since money influences every decision I'll have to make?

My lack of body confidence is ruining my sex life, making me upset whenever my partner tries to ignite romance. Is there anything we can do?
Lack of orgasm (anorgasmia) - causes, symptoms, diagnosis, treatment and prevention
Anorgasmia (lack of orgasm) is a fairly common sexual disorder that is most common in women. This condition can be caused both by physiological causes and be the result of psychological trauma or a woman's lack of readiness for sexual intimacy. Naturally, the possibility of reaching the highest point of sexual satisfaction depends on the behavior of both sexual partners in the process of intimacy.
Causes
Social norms of behavior and stereotypes sometimes leave a serious imprint on the perception of sexual relations by women. The shyness and complexes that affect sexual relations are often rooted in childhood and family upbringing, the first negative sexual experience. That is why in the process of intimacy, many women practically do not make adjustments to the sexual behavior of their partner, as a result of which highly sensitive erogenous zones do not receive the necessary stimulation.
Lack of orgasm may be due to disturbances in the process of pubertal development. In this case, the sexual relationship stops at the platonic stage and does not feel like a serious disorder. In addition, the lack of orgasm can be triggered by gynecological diseases, anomalies in the development of the genital organs. In this case, it is necessary to consult a highly qualified ON CLINIC gynecologist!
Symptoms
The symptoms of anorgasmia depend on a whole range of factors: the characteristics of the course, the duration of the disorder, and, of course, the root cause.
Manifestations of anorgasmia can vary within a wide range of sensations: from a slight decrease in brightness to their complete absence. Symptoms of anorgasmia are a combination of three manifestations of varying severity: a decrease or absence of orgasm, sexual desire, sensations during sex.
Firstly, in a woman, sexual intercourse can be accompanied by positive emotions, but the achievement of the highest point of sexual satisfaction does not occur. Secondly, in a woman, sexual intercourse can be associated with unpleasant sensations and a complete lack of orgasm. Thirdly, intimacy can be completely indifferent to her.
For example, if anorgasmia arose as a result of depression, then the woman's condition will be characterized by a gradual decrease in the brightness of sensations during intercourse, up to the complete absence of orgasm. With depression, it is libido (sexual desire) that suffers one of the first.
If the lack of orgasm is due to insufficient stimulation of sensitive areas or the woman's insufficient readiness for sexual intimacy, then the disorder is manifested only by the absence of orgasm.
But gradually, leading a woman to despair, this condition can develop into a neurotic disorder and cause a decrease in libido and the appearance of discomfort during sex. In this case, family disharmony in the field of sexual relations is the starting point for establishing the cause of sexual disorder, the treatment of which should be carried out by an experienced ON CLINIC sexologist.
Treatment at ON CLINIC
Treatment of anorgasmia is always complex, individual, due to the cause of the development of this condition and concomitant diseases. Only a specialist doctor (gynecologist or sexologist ON CLINIC) can diagnose and prescribe the necessary course of treatment after taking an anamnesis and an objective examination. Treatment of anorgasmia is aimed at restoring the optimal conditions for the manifestation of female sexuality and, if necessary, at eliminating the sexual disorder in the partner.
Psychotherapeutic consultations are one of the leading methods of treating anorgasmia, regardless of the root cause of its development.
Even if the disorder is provoked by the presence of any disease or anomaly in the development of the genital organs, the mental sphere suffers for the second time. Psychotherapy helps to eliminate psychological barriers and clamps, restore interest in sexual life, especially if the lack of orgasm was the result of depression or chronic fatigue.
Sexologists, gynecologists, urologists and psychotherapists at ON CLINIC provide a comprehensive approach to solving such a delicate problem as anorgasmia. This allows you to achieve impressive results, completely eliminating the problem. Timely treatment will help you return to a full-fledged sexual life and establish harmony in the family!
Author of article
Share
reasons and what to do to achieve it
We know so many interesting things about sex and your body, but still only 30% of women regularly experience orgasms.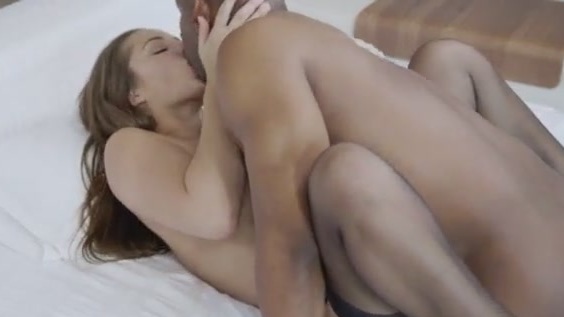 Why is this happening (or rather, not happening)? The answer must be sought in the head.
Website editor
Tags:
intimate life
VOICE Tips
Orgasm
cowgirl pose
Foreplay
Getty Images
A man (without health problems) needs a physical stimulus to achieve orgasm. There is a partner and contact with her, which means that with skillful actions, the climax will not be long in coming. It's more difficult for women. You need a mood, appropriate fantasies and the ability to focus on your feelings. And not only this.
Difficulty getting an orgasm: root cause from childhood
It is rare for a woman to have an orgasm in her first sexual relationship.
This is because sensuality takes time to mature. And this period is determined by the type of sexual constitution. Conventionally, it is of two types: weak and strong.
Facts about the female orgasm
Weak constitution - in girls with a late onset of regular menstruation (15-17 years) and a late onset of sexual desire (14-17 years).
Strong - for those whose cycle is already established at 9–11 years old, and at 8–10 they experienced their first sexual interest.
A girl with a weak constitution matures longer, with a strong one - faster and more intensively. Thus, one of the obvious explanations for why a woman does not have an orgasm is the issue of puberty.
"Artificial attempts to speed up and slow down this process can lead to violations in the psycho-sexual sphere, to psychological trauma, sexual problems," warns sexologist Marina Firsova.
It can be said that sexuality finally awakens when a woman experiences her first orgasm.
It is quite normal if this moment comes several months or even years after the start of an intimate life.
If a woman has reached orgasm at least once, and no matter how, it means that sexuality has already been awakened. And this opens up the opportunity to enjoy sex again and again.
"There are factors that inhibit and even block the enjoyment of pleasure: psychological, physiological, situational. The degree of their influence depends on age, sexual education and experience, personality type and character, temperament, sexual constitution and even education. Therefore, it is impossible to give universal advice "how to have an orgasm." You can help a particular woman, taking into account all her characteristics, partner and situation, "this is how sex psychiatrist Georgy Selyukov explains why you should visit a sexologist if you intend to realize your sexuality by five. And at the same time, figure out the reasons why a woman stopped getting an orgasm or never experienced it at all.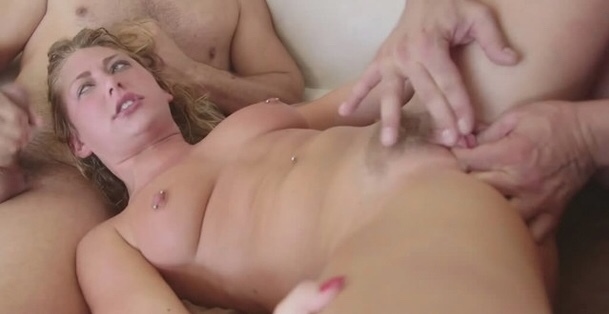 It's hard to get an orgasm: a lesson in physiology
But we'll still tell you something useful. To begin with, let's figure out what an orgasm is, this will help to understand why a woman can't get it. It turns out that this is not just a reaction of the genital organs to mechanical irritation: it is born in the brain and involves your entire body. In response to sexual stimulation, a powerful release of neurotransmitter hormones occurs in the brain.
Serotonin enhances its activity, improves mood.
Norepinephrine increases the level of arousal.
Dopamine causes a feeling of pleasure.
Endorphins - a state of euphoria.
Oxytocin is a hormone that causes not only vaginal and uterine contractions, but also a sense of trust in a sexual partner.
The interval of vaginal contractions is about 0.8 seconds. Breathing becomes more frequent, the pulse reaches 180 beats per minute or more, blood pressure rises by 20–40 mm Hg.
Art. During orgasm, the pattern of female brain activity resembles that of an epileptic seizure. And then many areas of the brain seem to turn off.
On the tomograms of the brain of a woman experiencing the peak of pleasure, one can see how the centers responsible for fear, logical thinking and even emotions stop working. Only the cerebellum remains active, which controls movement and sensation. The fireworks of this activity ends with a real "reboot" of the system.
Despite these impressive details, scientists are still figuring out why it is difficult for a woman to have an orgasm. The mechanisms of attraction, arousal, and sexual release are still poorly understood.
On the other hand, this is what is known for certain: the psyche is primarily responsible for sexual arousal, while the body is only its conductor. Sometimes just one thought about that tall brunette with whom you occasionally meet by chance in the morning in a cafe is enough, and the first signs of arousal make themselves felt.
Among them, the following are the most common:
heartbeat quickens
a pleasant weakness appears in the lower abdomen (this is due to the fact that the pelvic organs are filled with blood)
the walls of the vagina are moistened
If the "mood of love" does not appear, there will be no physiological reaction that will prepare the body for the act of love. Therefore, there will be no orgasm either. And in general, most likely, everything will pass without enthusiasm. That's why a long prelude is so important to us. Thanks to her, the appropriate erotic signals will be sent to the brain and the body will tune in to a sexual mood.
Reasons for lack of orgasm: long onset
Famous sex coach Alex Mei explains to men during his trainings that foreplay should last at least 40 minutes (for which we are terribly grateful to him). Yes, yes, we have all heard the word "prelude" a thousand times, but few people understand what, in fact, to take this time.
If you're in such a predicament yourself, what to say about men who have no idea why some women don't get orgasms. They would rather solve the differential equation than answer this question. Men are not built like we are: their excitement appears quickly, is rapidly realized and instantly fades away. Therefore, it is difficult for them to understand women's needs. But you do not call yourself partners in vain: you must help your chosen one and show what exactly excites you. And already it excites excited you. And it doesn't matter - in lace or cotton shorts, believe me.
An ideal foreplay would be such, during which you will not touch each other's intimate areas for some time: the female body, in principle, is almost 10 times more sensitive than the male. And excitement turns the entire surface of the skin into one continuous erogenous zone. Unless, of course, you feel relaxed, calm and comfortable next to this person.
But in order to better understand why it is difficult for a woman to have an orgasm, it is important to understand what exactly to do? How to fix the current situation? First of all, you need to become aware of your preferences by analyzing the situations that caused you sexual arousal.
For example, fantasies and sequences of actions during masturbation. However, all this is secondary. The most important thing is how close the partner is to your "sexual ideal".
Scientists have proven that women who are in love with their man get more orgasms. True, 2-3% of us have an extremely strong sexual constitution, when physiology dominates psychology. Such girls can achieve a full-fledged orgasm even with a man they despise - if he caresses her correctly.
"Sex is a unique physiological function, the only one of all that involves the participation of two people at once," says gynecologist Valentina Yavnyuk. "Therefore, it requires full partnerships, equal commitment and willingness to give of oneself."
If your man categorically does not want to change and go for creative cooperation, you must honestly admit that nothing will happen from changing positions. But from a change of partner... It is no longer necessary to solve a difficult puzzle why an adult woman cannot get an orgasm.
It's just that a specific person doesn't suit her.
Finally, besides relationships, our ability to experience enchanting relaxation is influenced by various little things:
the day of the monthly cycle (its middle is the realm of orgasm)
degree of fatigue
Number of sleep
Self -assessment level
Cultural prejudices
Religious views
Sensation of social security
and even financial difficulties
We can conclude why she does not receive an orgasant in her sex: she constantly receives an org the mind is busy with something. Whether she is engaged in self-digging, solves domestic problems or has complexes, it is not so important. She is unable to relax and free herself from an extraneous burden.
A woman does not experience an orgasm: she needs to relieve stress
"From a medical point of view, sexual intercourse without an orgasm is not a very useful activity," says Valentina Yavnyuk.
With an increase in excitation, a lot of blood rushes to the genitals and pelvic organs, leaving other areas "underserved" for a while. Orgasm causes the uterus, pelvic floor muscles and abs to spasm, as if "squeezing" the tissues from excess blood. After that, blood flow returns to normal. This helps to avoid gynecological problems and maintain attraction.
What will help you to enjoy yourself? You have already understood that the main trigger of orgasm - arousal - appears due to your feelings for your partner. And even if you have lived together for ten years, you need to develop relationships in such a way that trust and intimacy are maintained. Psychologists call this "establishing feedback": you must hear and feel each other, adjust your behavior, taking into account the partner's reaction. It takes effort and quite a lot of time. Why doesn't a woman always get an orgasm? Because none of you wants to waste this energy, or just burned out, tired, and a hundred more similar explanations.
But, you must admit, a strong emotional connection between you is worth these costs.
You can take simple steps to enjoy sex right now. American sexologist Jan Kerner claims that in 8 out of 10 cases, orgasm eludes us due to insufficient stimulation of the clitoris. Therefore, try to choose a position that allows you to caress yourself at this important point.
Not bad for exploring your feelings is the position of a rider. Hands are free, you can control the degree of penetration, and a very exciting view of a liberated naked woman opens up in front of your partner.
DIY
The myths about the dangers of masturbation are only half false. And it's not at all about the moral side of the issue. Our body in the process of sexual maturation learns new ways of feeling. You are unconsciously learning the art of sex with every new experience.
"Regular masturbation at a conscious age can lead to the consolidation of a "pattern" that most often cannot be repeated with a partner.